Lathan comments on cancellation of Republican National Convention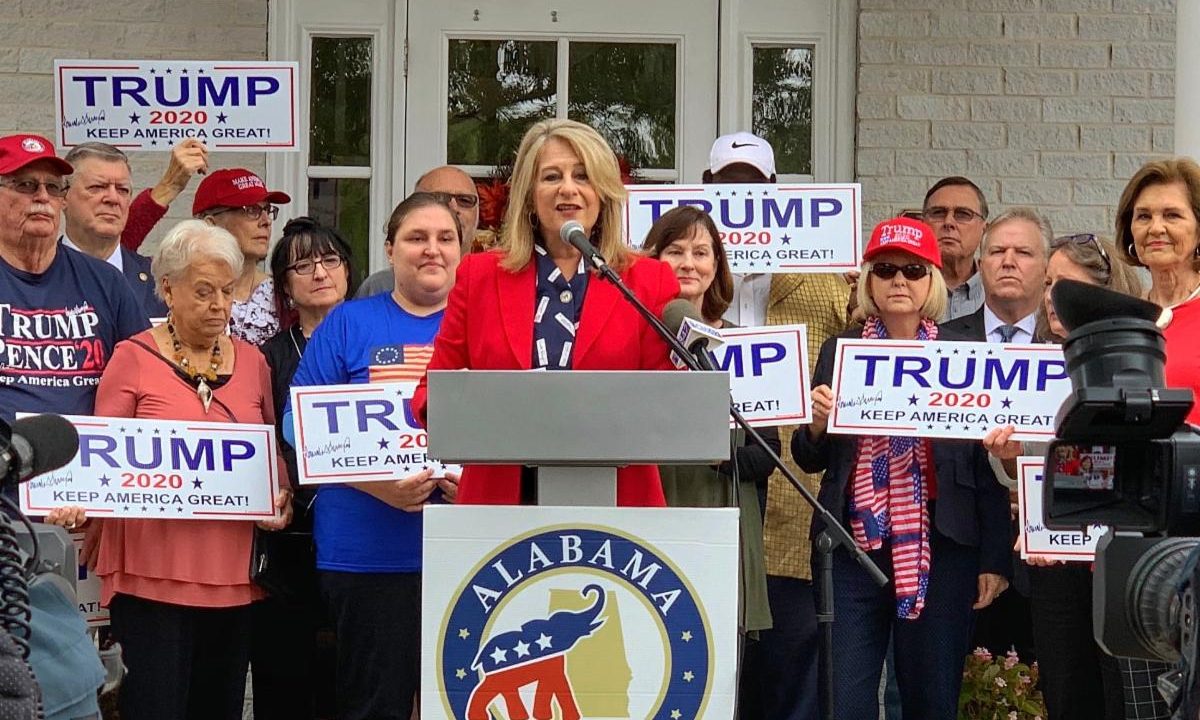 The Republican National Convention in Jacksonville has been canceled because of the coronavirus crisis. President Donald Trump said that it wasn't the right time to hold the convention due to the coronavirus.
Alabama Republican Party Chairman Terry Lathan issued a statement on the cancellation of the Republican National Convention in Jacksonville, Florida.
"We understand and support President Trump's decision to cancel our Party's convention celebration in Jacksonville due to the safety concerns the virus situation has created," Lathan said. "As always, health and safety are a priority for our president and Party. While the event may have been cancelled, this in no way slows down our enthusiasm, or plans, for re-electing President Trump, Vice President Pence and electing Tommy Tuberville as our new U.S. Senator."
The Alabama Republican Party elected 47 delegates to the convention in addition to the three superdelegates (Lathan, as well as National Committeeman Paul Reynolds and National Committeewoman Vicky Drummond). The Alabama GOP was also sending 47 alternate delegates.
"We are deeply grateful to our delegation for their flexibility and patience these last several months," Lathan added. "Their passion to serve and represent our Party is to be commended. I look forward to working with them in the coming months to Keep America Great and bring home a big win for President Trump, Tommy Tuberville and our Alabama candidates."
"On a personal note, I want to thank our ALGOP staff for their amazing around the clock work on all of our details as we planned for the convention celebration," Lathan said. "Our special events director, Shannon Whitt, gallantly led our team. I also appreciate the partnership of ALGOP RNC Members Vicki Drummond and Paul Reynolds along with Delegation Chairman Andrew Sorrell."
"We will now use this time in Alabama to refocus all of our energies on November 3rd when we will re-claim the U.S. Senate seat and vote to return President Trump to the White House," Lathan concluded.
Former State Rep. Perry Hooper Jr. was one of the Republican delegates affected by the cancellation.
"The President made the right decision," Hooper told the Alabama Political Reporter. "The decision was safety over politics. Bottom line is that President Trump will be our Nominee for President and Vice President Pence will be our Nominee for Vice President. They are our Team but more importantly they are America's Team. I do hate it for Chairman Terry Lathan and Shannon Whitt. They have worked so hard to plan and prepare a great week for the Alabama Delegation. Terry always makes things Fun! Now we just need to concentrate on Re-electing President Donald J. Trump and electing Coach Tommy Tuberville as our U.S. Senator."
The convention was originally supposed to have been in Charlotte, North Carolina, but the Democratic Governor of North Carolina was slow to remove coronavirus bans on large gatherings so Trump arranged for most of the festivities to move to Florida, where Gov. Ron DeSantis had quickly opened up his tourism-dependent state.
The Florida reopening has been a disaster. At least 2,015 Floridians have died from COVID-19 in July alone. 173 Floridians died on Thursday alone, the worst day of the whole pandemic for the state, prompting Trump's decision that holding a convention there under the circumstances would be dangerous both for convention goers and the Jacksonville area.
Six delegates from each state will attend a shortened mini-convention in Charlotte where they will conduct official Republican Party business and formally nominate Trump and Vice President Mike Pence as the party's 2020 ticket.
Trump will face former Vice President Joe Biden in the Nov. 3 general election.
Slow absentee voting in Tuscaloosa sparks outrage, possible legal action
Among the issues were incredibly long lines that left some voters waiting more than five hours and an inefficient process that managed to take in fewer than 100 absentee ballots in six hours.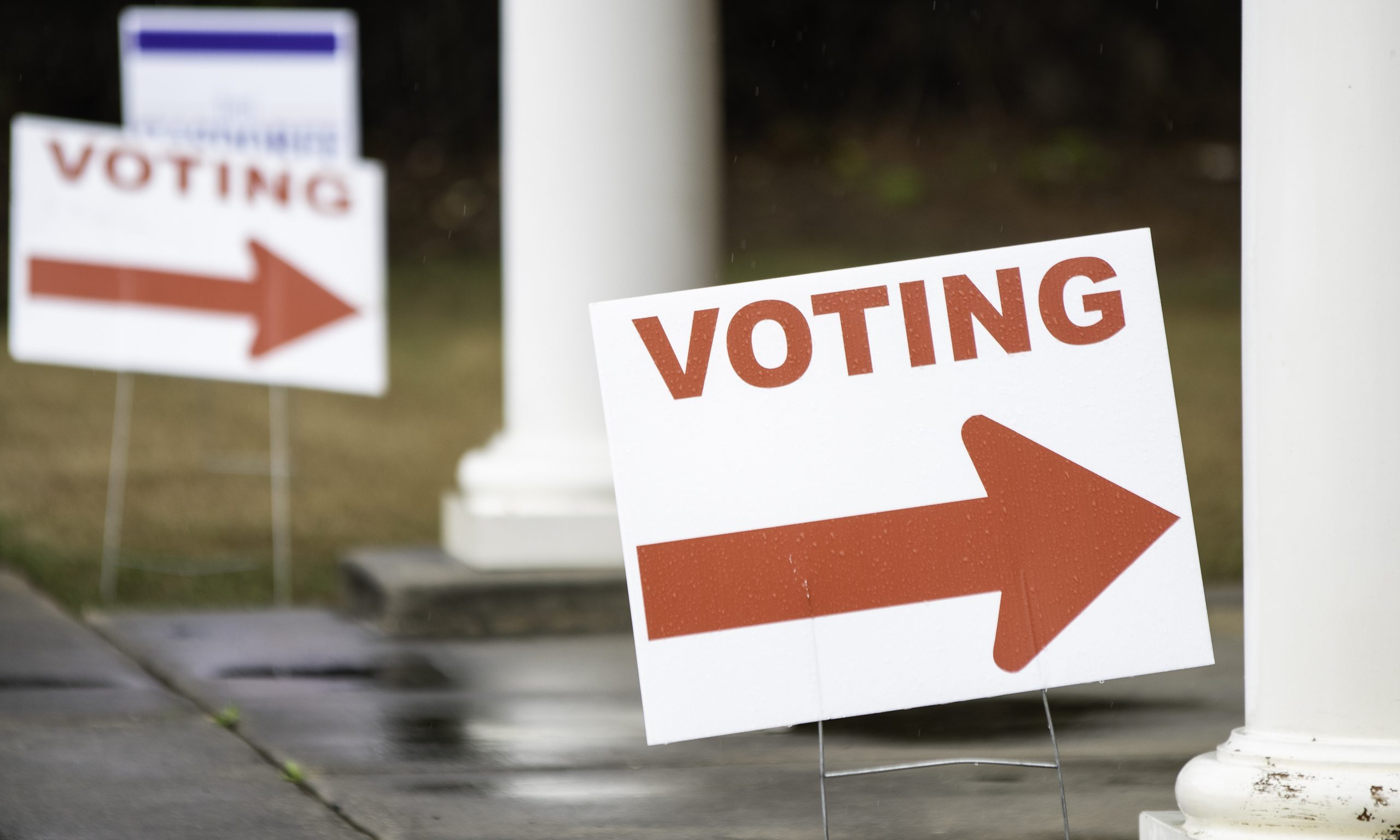 Long lines and slow absentee ballot processing in Tuscaloosa County have left voters outraged and incumbent Sen. Doug Jones's campaign threatening legal action. 
On Wednesday, Jones's campaign attorney, Adam Plant, sent a letter to Tuscaloosa County Circuit Clerk Magaria Bobo, outlining a number of issues with ongoing absentee voting and promising to take legal action if Bobo doesn't improve the process on the final day, Friday. Among the issues documented by Plant were incredibly long lines that left some voters waiting more than five hours and an inefficient process that managed to take in fewer than 100 absentee ballots in six hours. 
Additionally, Plant noted that Bobo has hired her family members to help process absentee ballots and at least one family member had made disparaging remarks on social media about voters. 
"You and those acting on your behalf are suppressing the vote of qualified Alabama voters," Plant wrote in the letter. "If you are unable or unwilling to execute your duties competently, and allow Tuscaloosa voters to exercise their voting rights without undue burdens, we will take further action."
In an interview with the Montgomery Advertiser on Wednesday, Bobo noted that her office had received more than 13,000 requests for absentee ballots — a remarkable uptick from the 3,000 or so her office usually receives — and there had been problems in managing that number of ballots while also adhering to social distancing guidelines within the office. 
However, as Plant's letter notes, the massive increase in absentee ballots for this election shouldn't have been a surprise. Also, Secretary of State John Merrill had made additional funds available to absentee managers to facilitate hiring extra staff, purchasing additional computers and staying open for longer hours to accommodate the anticipated increase. 
In a press release on Wednesday, the Alabama Democratic Party criticized Bobo and her family members, and the release included screenshots of Facebook posts from Bobo's daughter lashing out at voters who complained about the long wait times. 
"No voter should have to wait in line for hours to exercise their rights," said ADP executive director Wade Perry. "We should leverage every tool we have to make voting easier, not harder. Also, it should go without saying that election workers should not insult the very people they are employed to serve. If Ms. Bobo is incapable of processing voters quickly, someone else needs to do the job."