UAB to begin clinical trials of COVID-19 vaccine in August
If all goes well in upcoming clinical trials, the world could know if we have a safe, effective vaccine for COVID-19 as early as December, but questions remain about what immunity to the virus will look like. 
Dr. Paul Goepfert, professor of medicine in the UAB Division of Infectious Diseases, told reporters in a press briefing Thursday that UAB is to begin clinical trials of a vaccine developed by Oxford University and AstraZeneca next month. Approximately 500 people are to be enrolled in the trial, which will include 33,000 globally. 
Participants in the trial will be given two doses over the span of two months of either the vaccine or a placebo, Goepfert said. Over time, researchers hope to see immunity build in those who received the vaccine, he said, and we could know by December or January whether the vaccine works.
A study published in the scientific journal Lancet on Monday showed promising early results for the AstraZeneca vaccine. 
"We're very optimistic that it's going to work because it's giving us immune responses that we think are needed, which are neutralizing antibody responses against this virus," Goepfert said. 
Dr. Nathan Erdmann, an infectious disease expert at UAB, said during the briefing that while it might feel like all the news about COVID-19 lately has been bad, the speed at which treatments and possible vaccines has come has actually been very quick, yet the pandemic presents a tough problem to address. 
"The scale of the outbreak is such that it just puts huge pressure on the system overall, so there's lots of progress being made. Unfortunately it just cannot keep up with the demands the pandemic presents," Erdmann said. 
Based on those early results, and using money paid by the federal government through the Operation Warp Speed program, AstraZeneca is already making enough doses to vaccinate millions of Americans, Goepfert said, in the hopes that the larger trial will show equally promising results. 
If and when a vaccine is on the market, there remains the possibility that COVID-19 could be circulating in populations for some time to come, however. 
Goepfert said that regular seasonal coronaviruses have been with us for some time, including the common cold, but that illness does not have the same devastating effects on larger segments of the population as COVID-19 does. Coronaviruses are types of viruses that range from the common cold to the more deadly SARS and MERS coronaviruses that emerged in the 2002 and 2012 respectively.

"It seems likely that this is going to be with us forever. However, having said that, that doesn't mean it's going to be causing this type of problem forever," Goepfert said. 
One concern researchers have center on reports coming out that the antibody response in those who have recovered from COVID-19 tends to go away quickly, as it did with SARS in the 2000s, Goepfert said. 
"I think it is safe to say that we're going to continue to have issues with waning immunity, and probably reinfections, after the immune system goes down," Goepfert said. 
Goepfert said it's also possible that the immune response from a vaccine might be stronger than in that of the body's natural immune response once a person recovers, "and we're kind of hoping for that, but we don't know yet." 
In addition to the AtraZeneca vaccine, the drug company Moderna's vaccine is also being studied, as are several others. Because these vaccines all work in the same way, it's likely that if one works, they all will work, Goepfort said. 
"And so, that's our best case scenario, that we're gonna have an enormous amount of vaccine doses from different companies that we can use," Goepfert said. 
Asked by a reporter their thoughts on the Trump administration's order for hospitals to report COVID-19 data to the U.S. Department of Health and Human Services instead of the Centers for Disease Control and Prevention, Goepfert said he's troubled by it. 
"I think the problem right now is, I do not understand, and I don't think most of the medical providers, epidemiologists, do not understand why the change," Goepfert said. 
"I don't know what they're going to do differently at the Health and Human Services that the CDC hasn't done," he said. 
The CDC has been the branch relied on to do this sort of work, and the agency has been good at doing it, Goepfert said. 
The move has sparked similar concern among health care experts nationwide, who worry that the decision has political motivations at a time when the White House has attempted to downplay the virus, and Trump has said publicly that a rash of new cases in parts of the country are due to more testing, something that data shows is incorrect. 
Michael Caputo, HHS Assistant Secretary for Public Affairs, in a statement said the move was done because the CDC was too slow with information. 
"The CDC's old data gathering operation once worked well monitoring hospital information across the country, but it's an inadequate system today. The President's Coronavirus Task Force has urged improvements for months, but they just cannot keep up with this pandemic," Caputo said in the statement. 
Goepfert said he's heard that reasoning, but said he's getting data quickly from the CDC. 
"I'm very nervous as to what's going on here, and I guess I don't really understand. I wish they'd make it more clear as to why they want to go from the CDC to the Health and Human Services in the middle of a pandemic that we haven't had in 100 years," Goepfert said.
Alabama has fourth highest rate of coronavirus cases
Alabama has the fourth-highest per capita rate of COVID-19 cases in the country, trailing only fellow Southern states Louisiana, Florida and Mississippi.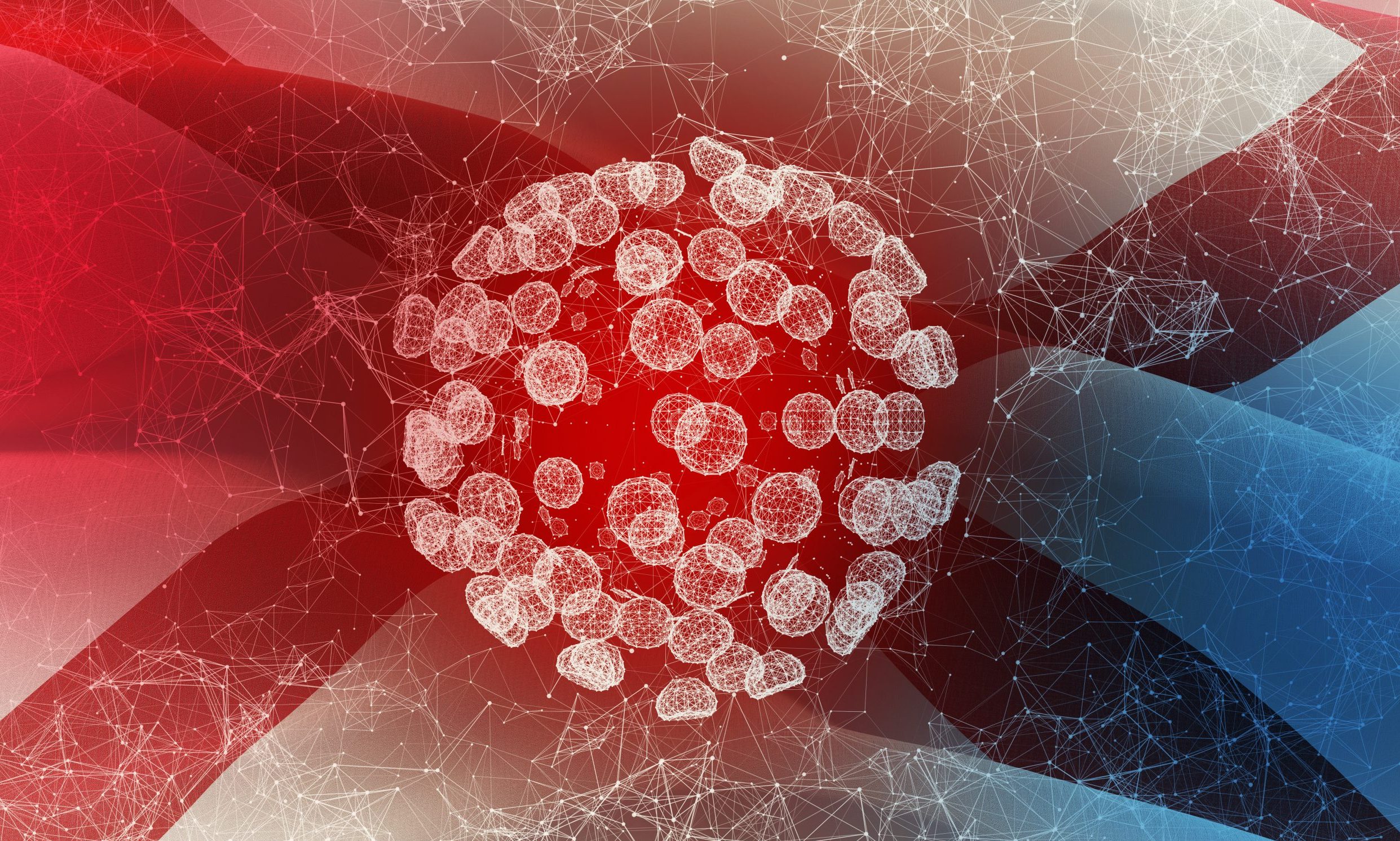 Alabama has the fourth-highest per capita rate of COVID-19 cases in the country, trailing only fellow Southern states Louisiana, Florida and Mississippi.
Alabama has so far recorded at least 29,896 cases per million people, which amounts to 2.9 percent, nearly 3 percent, of the people in Alabama.
The Alabama Department of Public Health on Monday reported that 818 more Alabamians have tested positive for the coronavirus. This takes our state up to 145,780 diagnosed cases. At least 61,232 Alabamians have recovered from the virus.
But 82,109 Alabamians have active coronavirus cases. This is the ninth-highest raw total in the nation, trailing only Florida, California, Georgia, Arizona, Virginia, Maryland, Missouri and Texas — all states with higher populations than Alabama.
Alabama's high rate of infection is not due to the state doing more testing. ADPH announced 5,500 more tests on Monday, taking the state up to 1,059,517 total tests.
Alabama is 40th in the nation in coronavirus testing.
Tests as a percentage of the state's population is just 22.8 percent. Louisiana on the other hand has 47 percent — the fifth highest rate of testing in the nation. Even Mississippi, at 26.4 percent, is testing at a higher rate than Alabama and are 29th in testing. Florida is 37th.
On Monday, ADPH reported two more Alabamians have died from COVID-19, taking the state death toll to 2,439. Alabama is 21st in death rate from COVID-19 at almost .05 percent.
New Jersey has had the highest COVID-19 death rate at .18 percent of the population. At least 257 Alabamians have died in September, though, to this point, September deaths are trailing both August and July deaths. At least 602 Alabamians died from COVID-19 in August.
Hospitalizations from COVID-19 are also down. 780 Alabamians were hospitalized with COVID-19 on Sunday, down to levels not seen since before the July 4 holiday. At least 1,613 Alabamians were in the hospital suffering from COVID-19 on Aug. 6.
Alabama Gov. Kay Ivey's July 15 mask order is being credited with decreasing the number of coronavirus cases in the state, which had soared to a seven-day average of 1,921 cases per day on July 19. The current seven-day average is 780 cases per day but is little changed in the last ten days.
The mask order expires next month, but most observers expect the mask order to be continued into November.
High school football and the Labor Day holiday weekend did not lead to a surge in cases; however, public health authorities remain concerned that colder weather and the return of flu season could lead to another surge in cases.
President Donald Trump has expressed optimism that a coronavirus vaccine could be commercially available this fall. A number of public health officials, including the CDC director, have expressed skepticism of that optimistic appraisal.
At least 969,611 people have died from COVID-19 globally, including 204,506 Americans.