More than 500 Alabamians have died from COVID-19 in July
July is also by far the worst month for new coronavirus infections in Alabama. Another 1,037 cases were confirmed by the state on Sunday.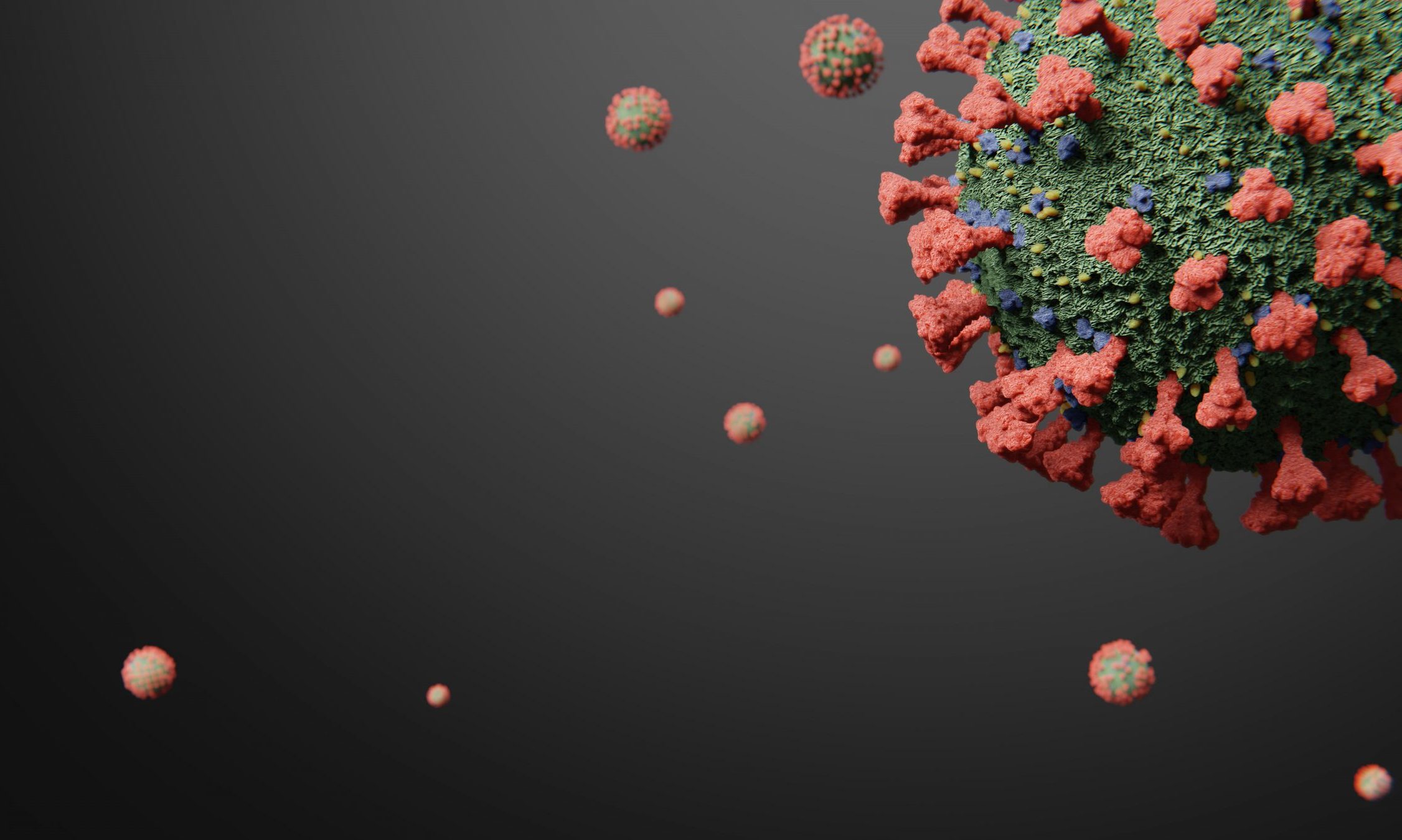 The Alabama Department of Public Health reported 15 more COVID-19 deaths Sunday, and the death toll continues to mount. July was already the record worst month the state has experienced in the crisis, but this weekend saw the state's death toll rise to 1,428 — 502 of those have come in July.
At least 296 Alabamians died from COVID-19 in June, 359 died in May, 259 died in April and 13 died in March, the first month the coronavirus appeared in Alabama.
July is also by far the worst month for new coronavirus infections in Alabama. Another 1,037 cases were confirmed by the state on Sunday.
Alabama ended June with 37,536 coronavirus cases from the first 109 days of the crisis combined. Alabama has had 39,815 coronavirus cases in the first 26 days of July — more than the other four months combined. The number of cases diagnosed have been continuing to increase in Alabama through each month of the pandemic. Since March, 77,351 Alabamians have contracted the coronavirus to this point and those are just the known cases.
The counties with the most deaths are Jefferson with 202, Mobile with 175, Montgomery with 137, Tallapoosa with 78, Tuscaloosa with 58, Walker with 57, Lee with 40, Chambers with 37, Butler with 34 and Elmore with 34.
The counties with the most coronavirus cases in the last week are Jefferson with 1,618, Mobile with 1,176 new cases, Madison with 779, Baldwin with 751, Montgomery with 585, Shelby with 430, Tuscaloosa with 384, Etowah with 336, Marshall with 326 and Calhoun with 308.
At least 1,536 people were in Alabama hospitals on Friday with COVID-19. This month has seen more Alabamians hospitalized with COVID-19 than any other month. Making the situation for patients seeking care more difficult, 5,051 Alabama healthcare workers have been diagnosed with the coronavirus.
The global pandemic is hitting nursing homes especially hard. 3,536 patients in Alabama's long-term care facilities have contracted the coronavirus. Additionally, there have been 2,075 cases among workers at long-term care facilities.
Older Americans have been shown to be at increased risk of COVID-19 complications and the median age of those who have died from the virus nationwide is 78 years old.
The Trump Administration is aware that nursing homes are particularly vulnerable to the coronavirus. The White House said on Wednesday that the administration has distributed more than 66 million gloves, 14 million masks and 13 million gowns to nursing homes.
The United States has already lost 149,649 people to the global pandemic.
"We're deploying every tool, resource, and power at our disposal to protect our seniors and Americans of every age and background," Trump said last week.
Alabama is under a "safer-at-home" order. Alabamians are encouraged to please stay in their homes at all times, if possible. When they do have to go out, Alabama Gov. Kay Ivey and State Health Officer Dr. Scott Harris have issued a statewide order that everyone wear masks or cloth face coverings whenever within six feet of other people not from your household in order to attempt to slow the spread of the coronavirus.
Wal-Mart, Publix, Dollar General and many other businesses are denying entry to anyone who will not wear a mask or a cloth face covering.
Public health authorities are advising everyone to socially distance. Don't shake hands or hug people. Businesses are operating at 50 percent capacity and people are asked to stay at least six feet apart whenever possible. People are asked to avoid large gatherings, wash hands frequently and avoid touching your face.
Sen. Doug Jones won't support SCOTUS nominee before Nov. 3 election
"Certainly, power grabs are not uncommon in our political system, but few are accompanied by such blatant hypocrisy as we are witnessing now," Jones said.
Sen. Doug Jones, D-Alabama, on Friday said he would not support any nominee to the U.S. Supreme Court before the outcome of the Nov. 3 election is determined. 
Speaking during a livestreamed briefing, Jones said that while Republicans appear to have enough votes to replace the late Justice Ruth Bader Ginsburg, he will not be a party to denying the people a voice in the process in the election of the next president "in just under 44 days." 
President Donald Trump said Saturday that he plans to nominate Amy Coney Barrett to replace Ginsburg, who on Friday became the first woman, and first Jewish person, to lie in state at the U.S. Capitol. 
Several Republicans who voiced opposition to President Barack Obama's nomination of Judge Merrick Garland to the Supreme Court more than 10 months before the 2016 election have reversed course, and now say they support Trump nominating a selection with election day just a little more than a month away. 
"Certainly, power grabs are not uncommon in our political system, but few are accompanied by such blatant hypocrisy as we are witnessing now," Jones said. "In fact, I believe that the level and intensity of hypocrisy being displayed by Senator McConnell and the president, with regard to the rush to confirm Justice Ginsburg's successor, is unmatched in the history of our constitutional government." 
Jones said what McConnell and other Republicans should be focusing on instead is getting another round of much-needed COVID-19 aid to small businesses and people impacted by the pandemic. 
"Rather than pushing this confirmation to the top of the Senate calendar, the majority leader should turn his focus instead to protecting the lives and livelihoods of the American people. We should pass a new bipartisan COVID-19 stimulus package to give Americans and businesses the relief that they desperately need, and that economists say if required to shore up the economy now," Jones said. 
Jones expressed concern as well for what medical experts are warning could be a new spike in COVID-19 nationwide. 
"There could be an even greater urgency, if our health care professionals' warnings come to pass," Jones said. "And that is as temperature drops and people go indoors that this virus spikes, and we see another surge." 
Asked why his opponent, Tommy Tuberville, won't debate Jones, he said, "It's pretty simple. He doesn't know what he's talking about."  
"He has no clue. He is Coach Clueless," Jones said. 
Jones noted that when asked recently on his thoughts on extending the John R. Lewis Voting Rights Act of 2020, Tuberville stumbled through an answer that indicated he wasn't sure what the Voting Rights Act was.
"He had no earthly idea," Jones said. 
Jones said Tuberville isn't going to debate him because Tuberville doesn't want to talk about issues.
"He doesn't want to talk about a plan. His plan is simply this: Whatever Donald Trump says, I'm good," Jones said, "and if Donald Trump says or does something that is not good, it's crickets coming from Coach Tuberville." 
Jones noted that after multiple news outlets, including Fox News, confirmed reporting that Trump had said disparaging things about veterans who died in combat, Tuberville has not spoken out against Trump's comments. 
Jennifer Griffin, senior national security correspondent for Fox News, reported that she has spoken to senior U.S. officials who backed up reporting by The Atlantic, and said Trump said of the Vietnam War "anyone who went was a sucker." 
"He has not said a thing about what was confirmed by Fox News about the president's comment," Jones said of Tuberville. "That's just disgraceful."