Opinion | Why should Will Dismukes resign?
Will Dismukes and his love for all things confederacy aren't an outlier in the Alabama Republican Party. The party has sought those voters. It has encouraged those views. It has backed legislation supporting those insane beliefs.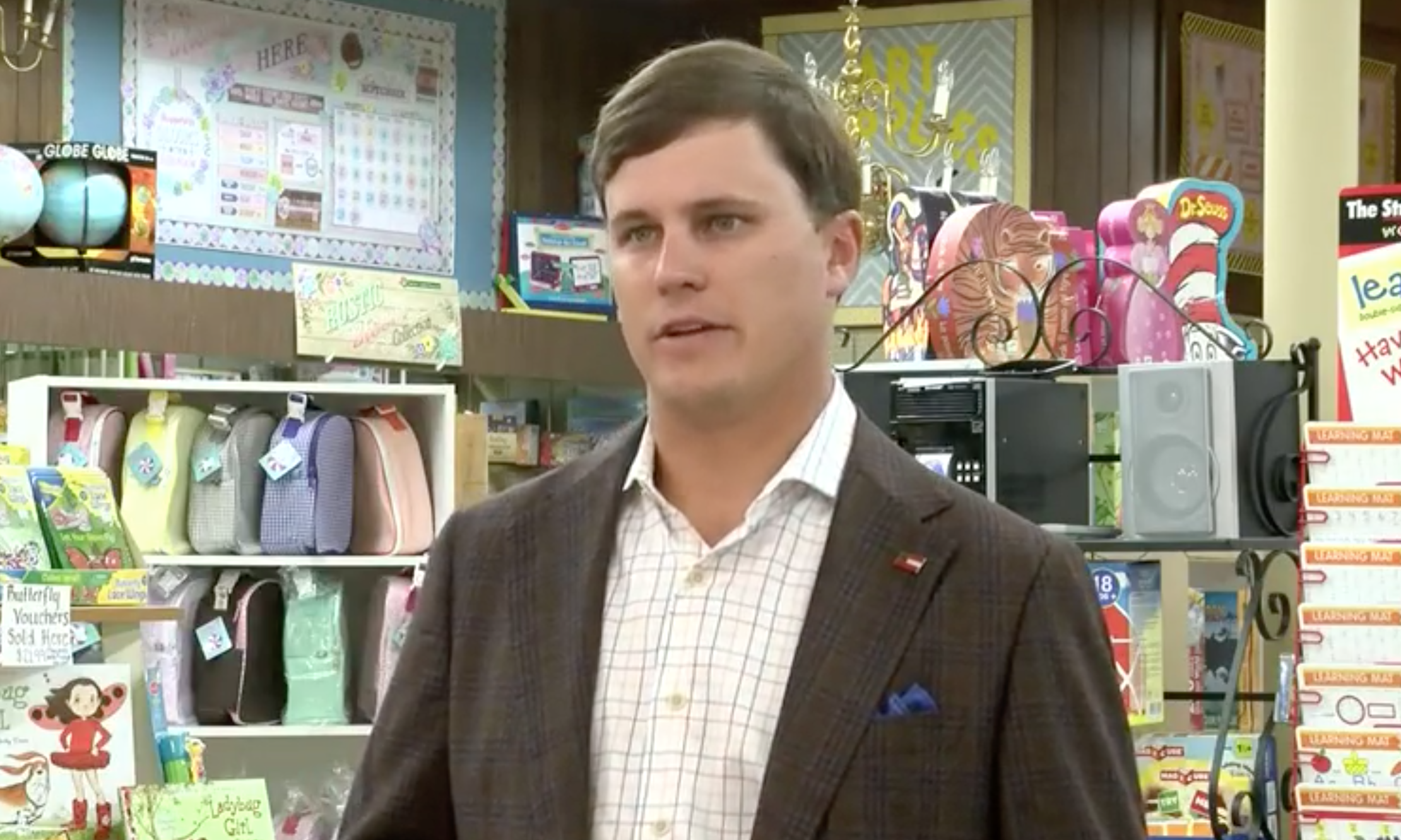 There is no reason for state Rep. Will Dismukes to resign. Not as far as the Alabama Republican Party is concerned. 
Oh, sure, a few members of ALGOP have made splashy headlines over the last two days, as they've called for Dismukes to resign or generally berated the young Republican for his decision to post about attending the birthday party for the Grand Wizard of the Ku Klux Klan. 
But really, what right do Alabama Republicans have to call for Dismukes to resign? 
This is the sort of behavior, the sort of people — the hate and ignorance and callousness and racism — that ALGOP has been embracing for years. The party has pandered to it, encouraged it, raised money off of it and never — not even a little bit — felt bad about it until the day it might cost them votes. 
I mean, stop it with the "this is not my party" nonsense. 
What are you talking about this isn't your party? Have you been living under a rock? 
Let us review, please. 
You are the party that a few years ago passed the most racist immigration law in America, correct? 
You are the party that repeatedly pushed for and eventually passed a law to protect confederate monuments, correct? (It's also worth noting that the original version of this law would have allowed for removal of Civil Rights Movement monuments.)
You are the party that had a member — a member who is still serving — pass around an email during a legislative session about training monkeys, a thinly-veiled, racist reference to black Democrats, right? 
You are the party that pushed for a new voter ID law that solved zero issues with fraud and placed another roadblock between Black voters and the polls, right? 
You are the party that broke the law to pass the AAA act, which rerouted public schools' dollars from Alabama's poorest and Blackest schools to private schools, helping to aid white flight, right? 
You are the party that earlier this year passed a resolution calling for forcing out Minnesota Congresswoman Ilhan Omar because you believed Facebook memes, right? 
You are the party that for years has resisted criminal justice reform, to the detriment of thousands of Black Alabamians and their families, right? 
You are the party that routinely — with a wink and a nod — paints a picture of Black families on public assistance as moochers and deadbeats, slicing the benefits to the bone and requiring worthless drug tests, right? 
You are the party that has remained silent as Black Alabamians rallied for better representation, more equal justice and the removal of Civil War participation trophies, correct? 
You are the party that has repeatedly coddled the believers of the "lost cause" theories of the Civil War, told them their opinions were just as valid and went to bat for them on legislation, correct? 
You are the party that continues to protect the funding of the Confederate Memorial Park — Alabama's most well funded park, right? 
This is who the ALGOP is. Stop pretending otherwise because Dismukes didn't know better than to do the quiet parts in public view. 
Had this happened prior to the current reckoning taking place in America, not a peep would have been said. How do I know this? Because it's not like Dismukes has been hiding his racism this whole time and then slipped up. 
The guy is active on social media, routinely referring to the Civil War as the "war of northern aggression." He has attacked Black Lives Matter, said nasty things about those wanting to remove confederate statues and went on a media campaign to save the funding for Confederate Memorial Park. 
Not a single elected Alabama Republican ever uttered a word. 
Just like no one in the ALGOP ever speaks up when Mo Brooks goes on one of his weekly racist rants. Or the Trump administration does something blatantly racist. Or one of the state party members posts a racist meme on social media.
Never a peep.
These things matter. And they don't just matter in the absolute worst cases, when voters might turn away and public sentiment is decidedly against you. 
They matter every single day to minorities in this state and around the country. Not for some petty political reason, but because these issues are a matter of fairness and decency for other human beings. 
So, sorry, but as it stands, Will Dismukes and his love for all things confederacy aren't an outlier in the Alabama Republican Party. The party has sought those voters. It has encouraged those views. It has backed legislation supporting those insane beliefs.
You don't get to run away from years of that deplorable behavior with a few press releases and tweets.
Opinion | That climate change hoax is killing us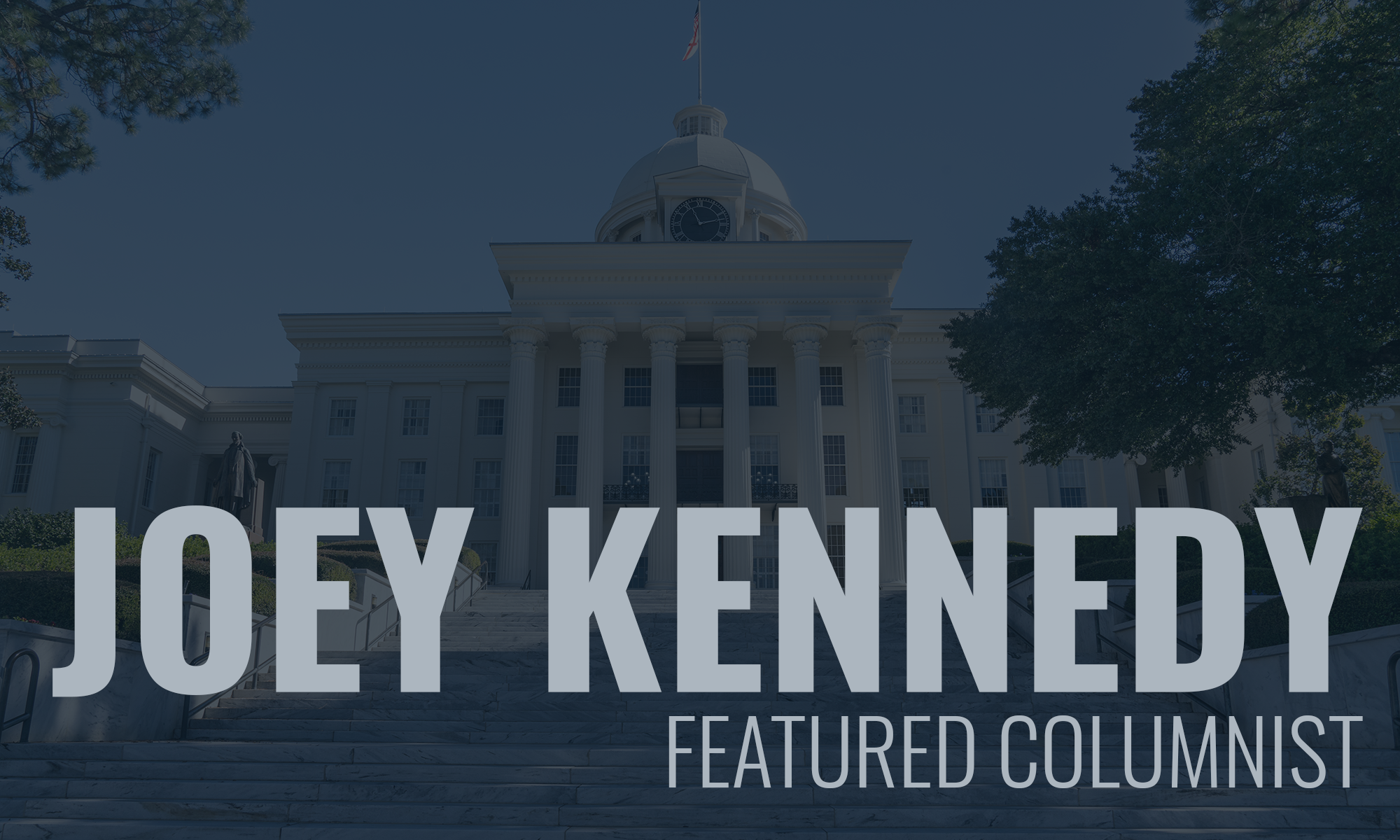 I grew up with hurricanes. For my first 11 years, my parents and I lived on the Texas Gulf Coast, near Beaumont. My father was transferred by the company he worked for, Texas Gulf Sulfur, to deep South Louisiana in 1967. We lived in Houma, in Terrebonne Parish, but Dad worked near Larose, in Lafourche Parish.
Hurricanes were regular events in Southeastern Texas and South Louisiana. Still are, but in much more frequent numbers. And Alabama gets clobbered every so often, most recently yesterday and today. Sally made landfall near Gulf Shores, and you can be assured the damage will be extensive, especially from flooding.
Flooding was a big factor in Texas hurricanes too, when I lived there. Hurricane Carla, in 1961, devastated High Island, not far from our home. Flooding was widespread. Carla was a Category 4 storm. But notably, that September, Carla was only the third named storm of the hurricane season.
This year, we're running out of names. Striking Alabama this week, only a few days after Carla struck Southeastern Texas in 1961, Sally is toward the end of the hurricane alphabet. The National Hurricane Center and World Meteorological Organization are literally running out of names for storms this year.
Earlier this week, and maybe still, there were five named storms in the Atlantic. This is only the second time on record that five named storms are in the Atlantic at the same time. And they're using up the Alphabet. The first time this happened was 1971, at a time when humans were first becoming aware of climate warming.
Little do we know, that before Sally decided to squat on Alabama, Hurricane Paulette made landfall in Bermuda on early Monday morning. There are so many hurricanes around, we can't even keep up with them.
They're like Republican scandals.
Probably more than any other indicator, hurricanes tell the story of climate change, the very real climate change that Donald Trump and many Republicans deny or call a hoax.
Like the COVID-19 Pandemic. Like so many events that Trump and Trump Republicans can't (or won't) believe. Like the corruption that permeates the Trump administration. Like the wildfires destroying the far West Coast states.
That's not climate change, claims Trump. It's because California won't sweep the forests. I call BS. Even on California being responsible for sweeping. Most of the forestland in California is federal land. Most of the burning areas are on or near federal trees. Yet, the state of California spends more money on forest management than the federal government, which owns most of the land. That's the truth. No hoax.
Trump should order secret federal teams of ICE forest sweepers to do their jobs.
The hoax from Republicans and the Trump administration is that crazy antifa hit squads are invading the West Coast to reign terror on the populations there. National security experts continue to assert that white supremacists and nationalists are the most dangerous domestic terror threat. But Trump defends those radicals – "they are very fine people" — because they hold up some mysterious white heritage above all others. If Trump is anything, he's the whitest Angry White Man ever.
Climate change is real. The coronavirus pandemic exists. White nationalists are the most serious domestic terror threat in this country.
Black lives do matter.
Yet, once again and often, Trump shows the orange-hued emperor has no clothes. As Stormy Daniels has previously said, that is not a good look.