State senator calls for Rep. Dismukes to resign over celebration of former Klan leader
"Since first being elected in 1996, I've had a policy of not publicly criticizing other elected officials, but at this time I am making an exception since Rep. Dismukes is MY state representative," Chambliss wrote in a tweet. "He does not represent my views or the views of the vast majority of people in District 88."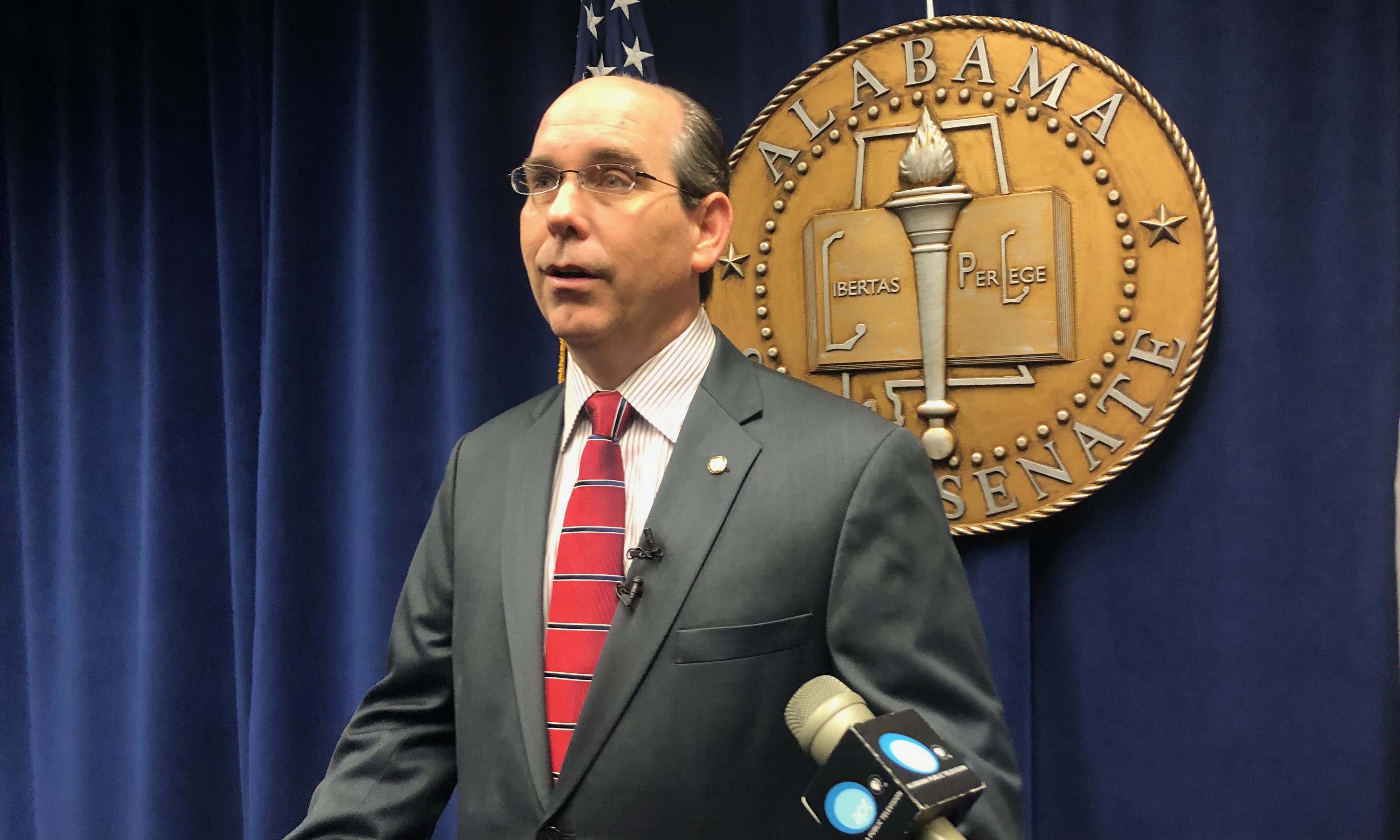 State Sen Clyde Chambliss, R-Prattville, on Monday called for the resignation of Rep. Will Dismukes, R-Prattville, after posting to social media about attending a birthday celebration for Nathanial Bedford Forrest, a Confederate general and first Grand Wizard of the Ku Klux Klan.
Dismukes posted a photo of himself on Sunday speaking at Fort Dixie outside of Selma on Saturday, the same day that late Congressman and Civil Rights hero Rep. John Lewis, was honored in Selma. 
"Since first being elected in 1996, I've had a policy of not publicly criticizing other elected officials, but at this time I am making an exception since Rep. Dismukes is MY state representative," Chambliss wrote in a tweet. "He does not represent my views or the views of the vast majority of people in District 88." 
"The post is bad enough, the timing is even worse, but the real problem is that an elected official in 2020 would attend a celebration of the life of someone that led a group that terrorized and killed other human beings," Chambliss continued in the tweet. "He has had 24 hours to understand why people are so upset, but his interview on WSFA a few moments ago confirms that he is lacking in understanding and judgment — he should resign immediately." 
Dismukes in the WSFA interview told a reporter that he hadn't thought about the memorial for Rep. Lewis and connected it to his attendance at the celebration for the Klan leader. 
Dismukes told WSFA that he won't apologize for his family's service in the "war between the states" that he said wasn't primarily fought over slavery, that he's not a racist but that he doesn't see the need for the current racial reconciliation. 
"We no longer drink from separate water fountains, and we no longer have segregated schools," Dismukes told WSFA. "You know there's abundant work opportunities for all colors, there's abundant scholarship opportunities for all colors. So what are you asking that needs to be racially reconciled?"
Chambliss may be the first Republican lawmaker in Alabama to call for Dismukes' resignation, but others have expressed concern over his social media post and attendance at the event. 
Alabama Republican Party Chairman Terry Lathan issued a statement addressing the post, and said he believes voters should decide whether Dismukes keeps his office. 
"While Rep. Dismukes has released a statement attempting to clarify his actions as a private citizen attending a celebration of the first Grand Wizard of the Klu Klux Klan, Alabamians hold their elected officials to a high standard of actions. So does the Republican Party," Lathan said in the statement. 
"Rep. Dismukes offered no explanation for why he participated in a birthday celebration of Nathan Bedford Forrest. Additionally, I find his statement to be shallow in understanding why his activities are deeply offensive to so many Alabamians. His constituents will be the final decision-makers of his political future."
Alabama Legislative Black Caucus holds meetings on racism in wake of George Floyd death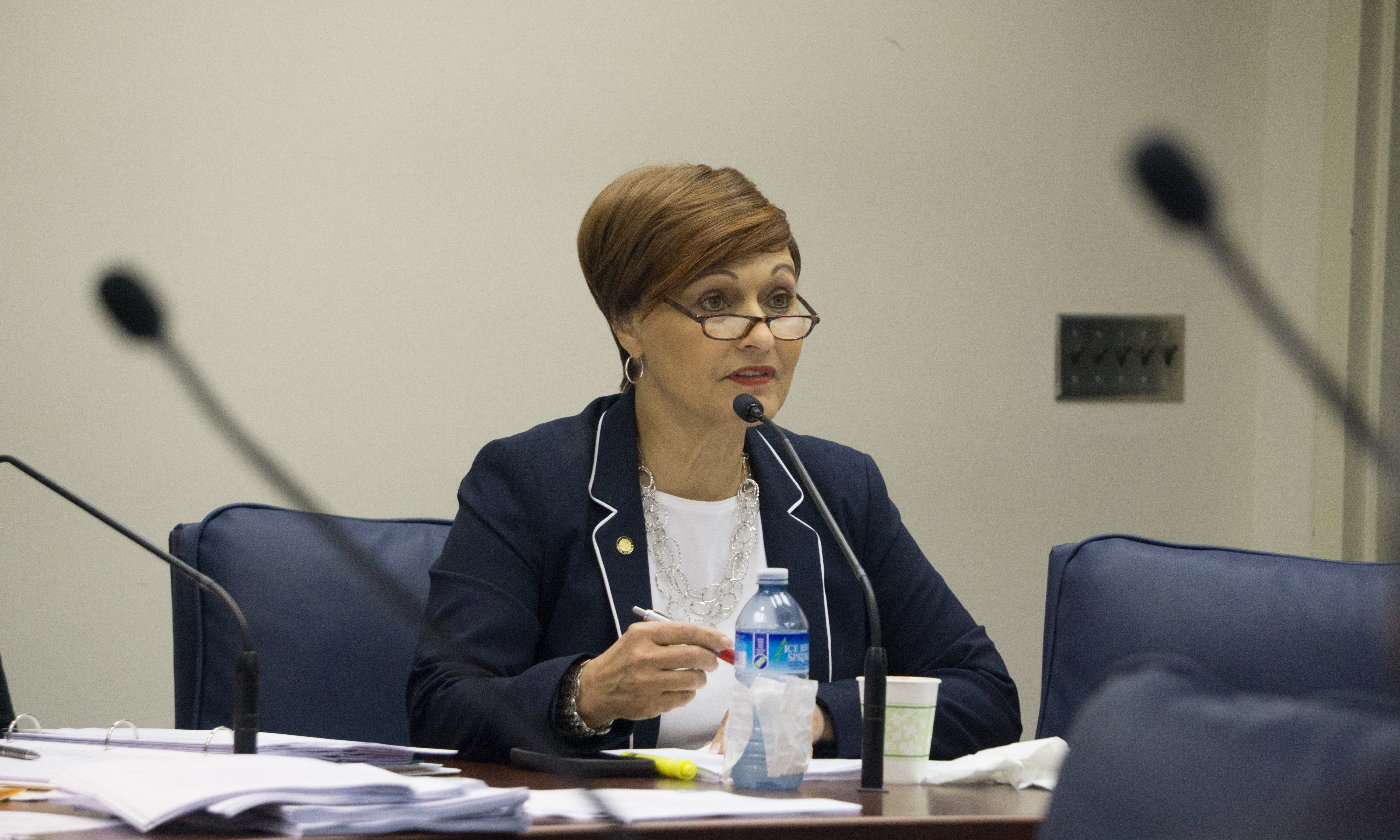 Members of the Alabama Legislative Black Caucus in recent months have been meeting with Gov. Kay Ivey, state law enforcement officials and others to voice their concern over systemic racism in Alabama, the group said in a statement Friday. 
Alabama Legislative Black Caucus members in June met with Ivey, and in follow-up meetings with other state officials and leaders of higher education, members discussed what they believe needs changing to battle racism in Alabama, according to the press release. 
"We are very appreciative of Governor Ivey and all of the officials with whom we have met thus far," said State Sen. Vivian Figures, D-Mobile, chairwoman of the ALBC, in a statement. "Our dialogues have been very substantive and productive as the Caucus presented our concerns and recommendations. Our goal is to get to the root of and eradicate racism and anything that communicates hatred, bigotry or divisiveness within the State of Alabama. The tragic and senseless death of George Floyd caused us all to take a closer look at the systemic racism at work here in Alabama."
ALBC members met with officials from Alabama Law Enforcement Agency, the Alabama Sheriffs Association, the Alabama Association of Police Chiefs and Katie Britt, president and CEO of the Business Council of Alabama along with BCA's Executive Leadership Committee.
Members also met with The University of Alabama System Chancellor Finis St. John, and Jay Gogue, president of Auburn University. 
In the statement, ALBC members applauded the University of Alabama's Board of Trustees for voting unanimously to rename Nott Hall — named for Josiah Nott, a doctor who believed in white superiority — Honors Hall. 
"The University of Alabama had already started this endeavor before our meeting with them this past Tuesday," said State Rep. A.J. McCampbell, D-Gallion, vice chairman of ALBC, in a statement. "That was a great first step and strong leadership was shown. We are looking forward to the other institutions of higher learning in Alabama to do the same as well. The Caucus also hopes that all members of the Alabama Legislature have been inspired to adopt and make meaningful changes in legislation that governs our state."
Figures said the group of elected senators and representatives are holding these talks, with plans for others, "so that people will stop focusing on Alabama's sordid past, and instead see a beautiful Alabama present, and the makings of a bright future for all Alabamians." 
"During each of these meetings, our members have had the opportunity to voice what we feel the necessary changes should be. I just hope this openness to positive change continues throughout the upcoming 2021 Alabama Legislative Session," said State Senate Minority Leader Bobby Singleton, D-Greensboro, in a statement.