Ben Robbins running for State House District 33
Sylacauga attorney Ben Robbins announced that he is running for the Republican nomination to represent District 33 in the Alabama House of Representatives. HD33 became vacant after the death of Rep. Ron Johnson.
Robbins is a native of Talladega County.
"Representative Johnson served Talladega, Coosa, and Clay Counties well for more than forty years," Ben Robbins said. "His seniority and institutional knowledge made him a significant figure in the halls of the Alabama House of Representatives. His leadership will be missed. He was a great friend to the people of our District."
Robbins said that his campaign will focus on job creation, education and improving vital infrastructure across Alabama. Robbins says that he is a staunch Conservative, who will work with legislative leaders to keep Alabama's taxes low and find creative ways to incentivize job creation in an effort to solidify our state's pro-business reputation.
"Our district is a wonderful place to raise a family," Robbins added. "We owe it to our children
and grandchildren to leave them with more opportunities than we had, and I believe fresh ideas,
bold leadership and true conservative values are the foundation of that success."
Robbins serves on multiple community boards, including Habitat for Humanity, co-president of Leadership Sylacauga and serves the Talladega Rotary Club as a past-president. He is also active with several local Chambers of Commerce and the Sylacauga Young Professionals. He is a seventh-generation Talladega County resident and the grandson of former Childersburg Mayor Robert Limbaugh. He and his wife Melanie have one son.
The Republican Special Primary Election will be held on Oct. 6, 2020, with the general election scheduled for Jan. 19, 2021.
Voting rights activist calls for federal Department of Democracy
LaTosha Brown, a Selma native who co-founded Black Voters Matter, issued a statement saying that it is time to reimagine American democracy.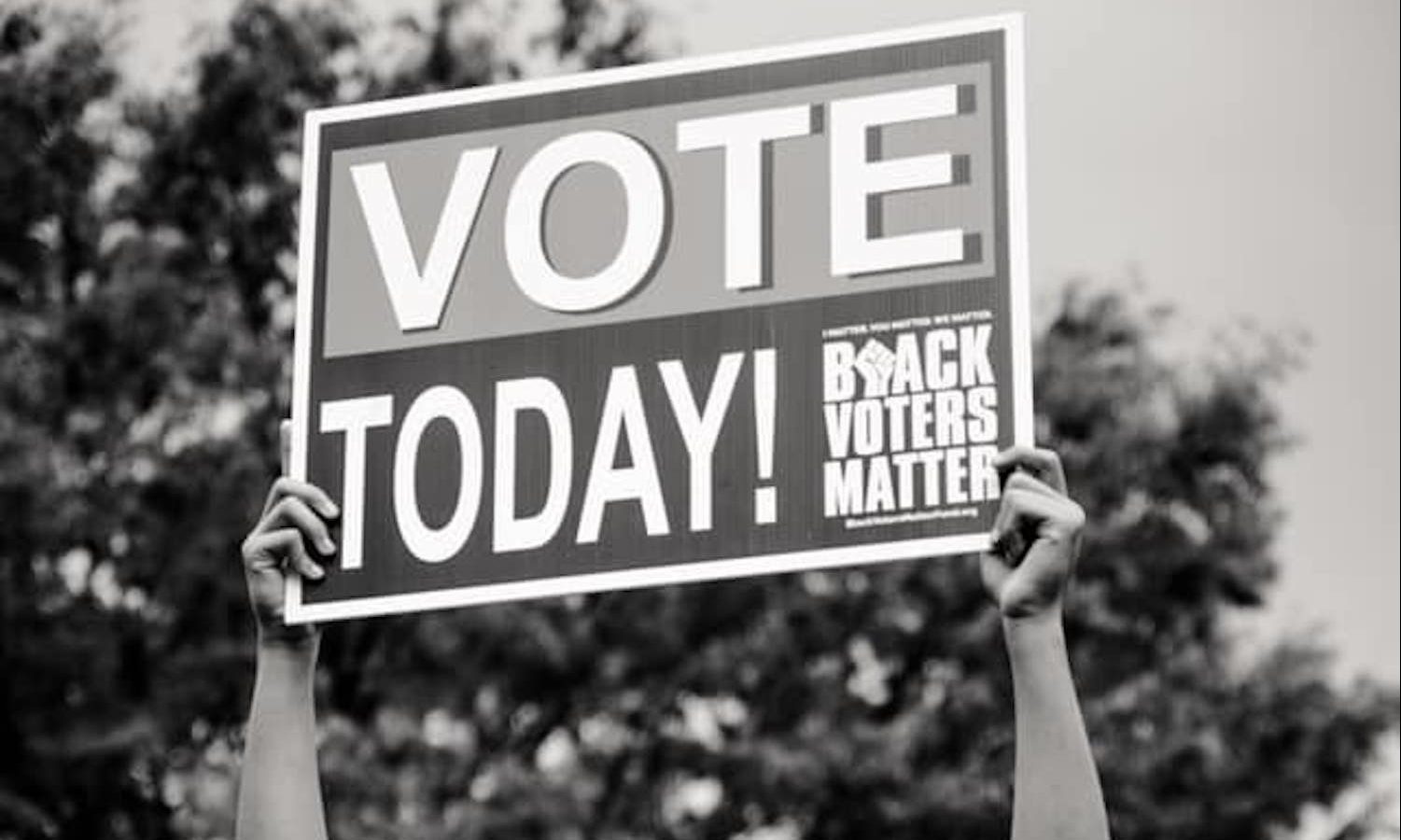 The co-founder of an organization that is working to mobilize Black voters in Alabama and elsewhere used the 55th anniversary of the Voting Rights Act on Thursday to call for a new federal agency to protect voting rights nationwide.
LaTosha Brown, a Selma native who co-founded Black Voters Matter, issued a statement saying that it is time to reimagine American democracy.
"The Voting Rights Act should be reinstated, but only as a temporary measure. I want and deserve better, as do more than 300 million of my fellow Americans," Brown said.
The U.S. Supreme Court invalidated a key provision of the law in a 5-4 ruling in 2013, eliminating federal oversight that required jurisdictions with a history of discrimination to get approval before they changed voting rules.
"To ensure that the Voter's Bill of Rights is enforced, we need a federal agency at the cabinet level, just like the Department of Defense," Brown said. "A Department of Democracy would actively look at the patchwork of election systems across the 50 states and territories. With federal oversight, our nation can finally fix the lack of state accountability that currently prevails for failure to ensure our democratic right to vote."
She cited excessively long lines, poll site closings and voter ID laws in the recent primaries in Wisconsin, Georgia, Kentucky and Texas as voter suppression techniques that disproportionately affect Black and other communities of color.
Brown said that the July 17 passing of Rep. John Lewis, who was nearly killed marching for voting rights in Selma in 1965, has amplified calls for the Voting Rights Act to be strengthened. That's the right direction, she said, but it isn't enough.
"History happens in cycles, and we are in a particularly intense one. We have been fighting for the soul of democracy, kicking and screaming and marching and protesting its erosion for decades," Brown said.