Opinion | Alabama's finest hour
Progress for unity comes in fits and starts, Sunday in Alabama was a giant leap forward and a day that helps define our future.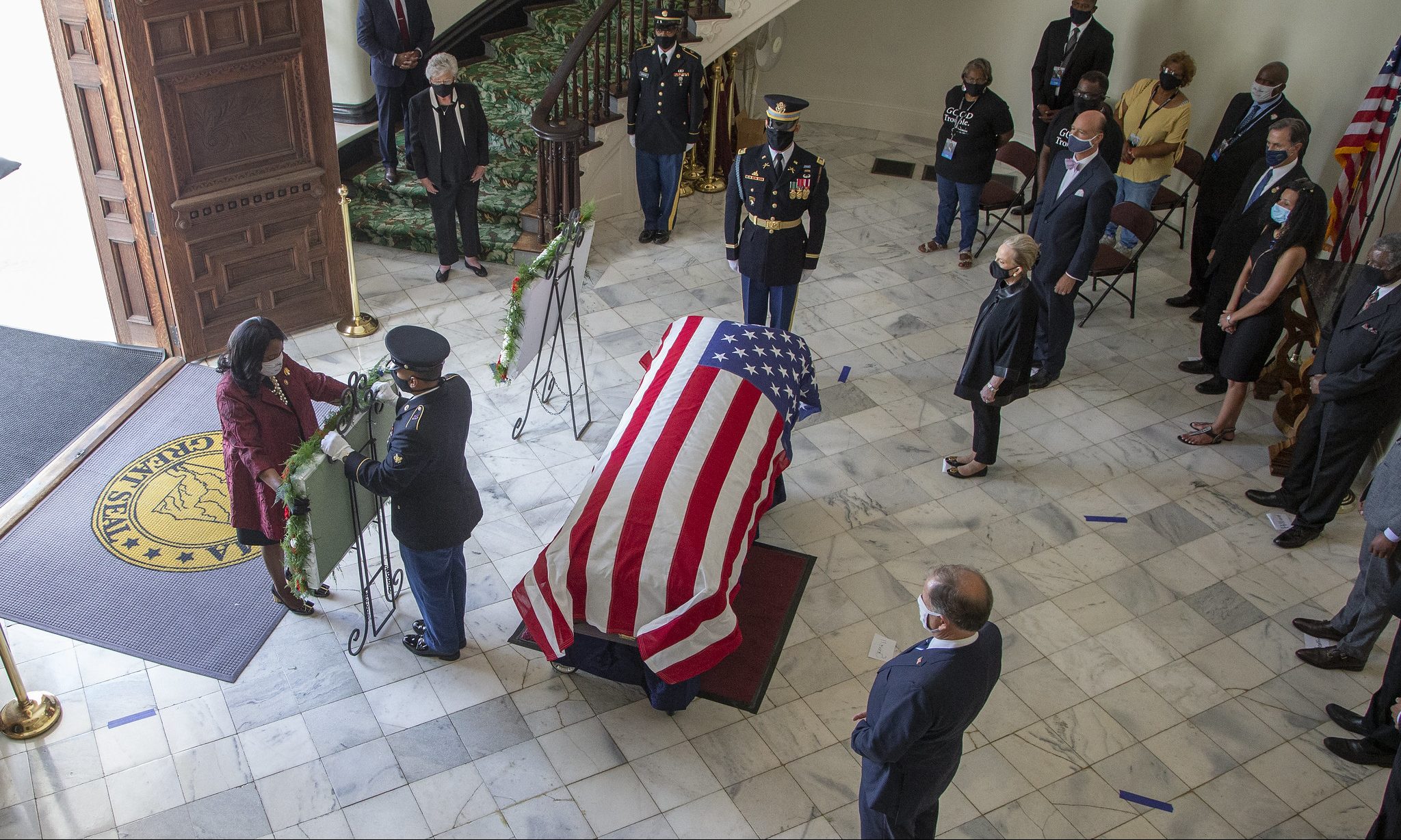 In describing his constituents, George Wallace used to say that "the people of Alabama are just as cultured, refined and gracious as anyone else in America." Whether it was true when he said it or not, it made Alabamians stand a little higher and feel better about their circumstances.
If actions speak louder than words, on Sunday, the people Alabama in memorializing John Lewis demonstrated to the nation how truly refined, gracious and cultured we really are. While other parts of the nation were literally on fire and factions seethed with hate, Alabamians provided a stark contrast in honoring Congressman Lewis.
Where 55 years ago State Troopers severely beat John Lewis, on Sunday fully integrated law enforcement officers saluted him and gave him the dignity and respect he earned and deserved. Where once the governor of Alabama prevented Civil Rights marchers from entering the Capitol, on Sunday, Alabama Gov. Kay Ivey, silently stood near Jefferson Davis's star and with respect and solemnity saluted and welcomed the casket of the 80-year-old congressman.
In other parts of America, where Democrats and Republicans engage in angry debates neither giving nor receiving quarter, in Montgomery, on Sunday, members of both parties came together, transcended partisanship and found common ground in recognizing someone who lived a faithful life in support of peace, justice and mutual understanding.
Indeed, in some cities in our country federal law enforcement officials, without invitation or consent from mayors or governors, were engaged in riot control. At the Capitol in Montgomery, federal officials were not only invited but attended and participated in a memorial service. Federal troops came, not with a show of force, but as an honor guard to drape the mortal remains with an American flag as a pall to lie in state. While Federal marshals were present, they were there to pay their respects and mourn Lewis, not to protect federal property from destruction.
On Sunday, Alabama taught the world what racial harmony looks like; Alabama showed an integrated community embracing a hopeful future. Any outsider saw clearly that Alabama is no longer tied to a past anchored in division, but is a mosaic of people from all walks of life coming together, laying aside their differences and agreeing that when a great man dies, the brightness of his sun setting reveals a glorious legacy for all to pause, reflect and regard in all its majesty.
Sunday was a testament to dreams anticipated and while not yet fulfilled, much closer to reality. The celebration of Lewis in his native Alabama served to acknowledge the legacy of the civil rights movement that still motivates us to judge people not on their externals, but on the internals of kindness reflected in the content of each one's character.
Progress for unity comes in fits and starts, Sunday in Alabama was a giant leap forward and a day that helps define our future.
Opinion | On the Nov. 3 ballot, vote "no" on proposed Amendment 1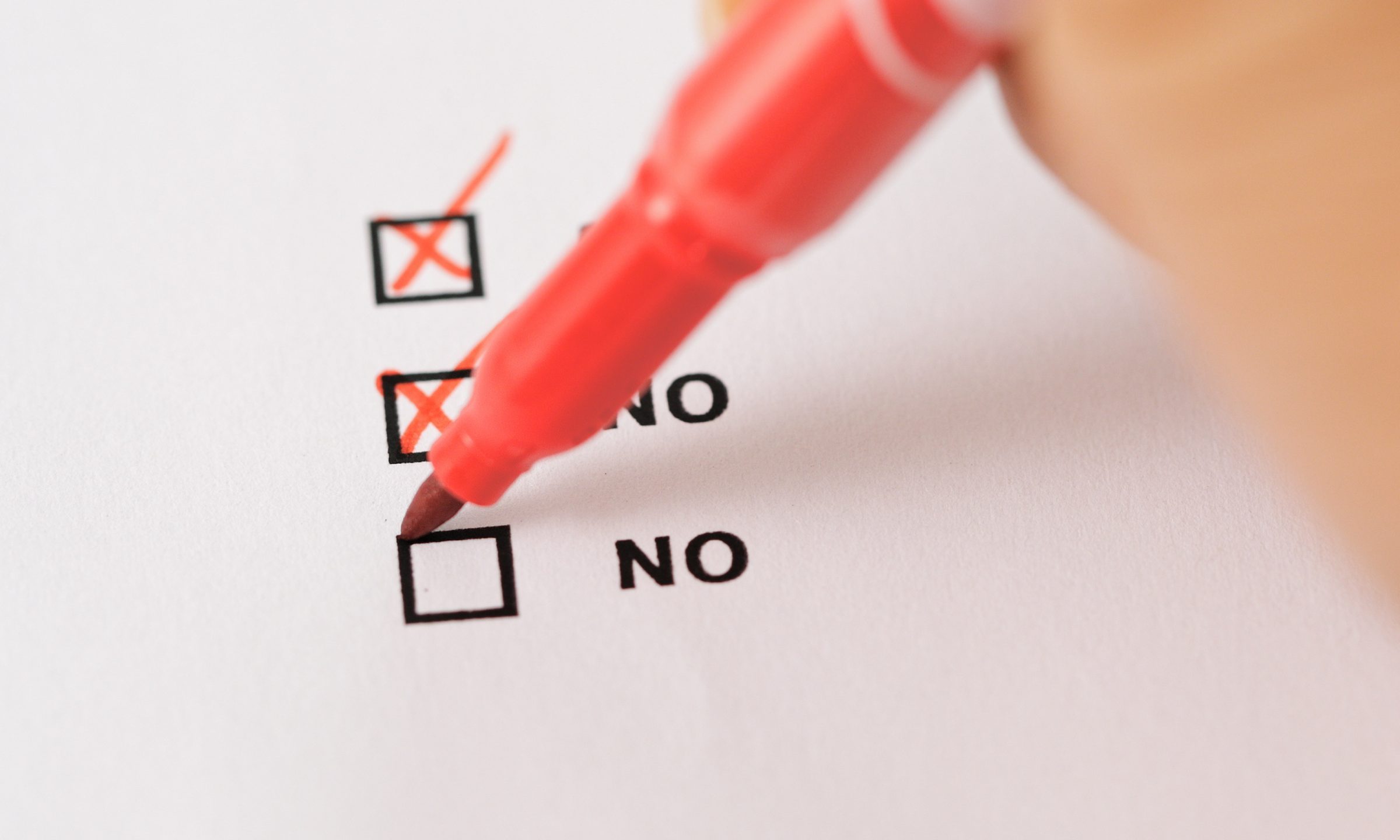 On Nov. 3, 2020, all Alabama voters should vote "no" on proposed Amendment 1. Vote no on Amendment 1 because it could allow state law changes to disenfranchise citizens whom the Legislature does not want to vote. Because Amendment 1 has no practical purpose and because it opens the door to mischief, all voters are urged to vote no.
Currently, the Alabama Constitution provides that "Every citizen of the United States…" has the right to vote in the county where the voter resides. Amendment 1 would delete the word "every" before citizen and replace it with "only a" citizen.
In Alabama, the only United States citizens who cannot vote today are most citizens who have been convicted of a felony of moral turpitude. These felonies are specifically identified in Ala. Code 17-3-30.1.
Without Amendment 1, the Alabama Constitution now says who can vote: every citizen. If voters approve Amendment 1, the Alabama Constitution would only identify a group who cannot vote. With Amendment 1, we, the citizens of the United States in Alabama, thus would lose the state constitutional protection of our voting rights.
In Alabama, no individual who is not a United States citizens can vote in a governmental election. So, Amendment 1 has no impact on non-citizens in Alabama.
Perhaps the purpose of Amendment 1 could be to drive voter turnout of those who mistakenly fear non-citizens can vote. The only other purpose for Amendment 1 would be allowing future Alabama state legislation to disenfranchise groups of Alabama citizens whom a majority of the legislature does not want to vote.
In 2020, the ballots in Florida and Colorado have similar amendments on the ballots. As in Alabama, Citizens Voters, Inc., claims it is responsible for putting these amendments on the ballots in those states. While Citizens Voters' name sounds like it is a good nonprofit, as a 501(c)(4), it has secret political donors. One cannot know who funds Citizen Voters and thus who is behind pushing these amendments with more than $8 million in dark money.
According to Citizen Voter's website, the stated reason for Amendment 1 is that some cities in several other states allow non-citizens to vote. My understanding is that such measures are rare and only apply to voting for local school boards.
And why would a local government's deciding that non-citizens can vote for local school boards be a state constitutional problem? Isn't the good government practice to allow local control of local issues? And again, this issue does not even exist in Alabama.
The bigger question, which makes Amendment 1's danger plain to see, is why eliminate the language protecting "every" citizen's right to vote? For example, Amendment 1 could have proposed "Every citizen and only a citizen" instead of deleting "every" when adding "only a" citizen. Why not leave the "every" citizen language in the Alabama Constitution?
Amendment 1 could allow Alabama new state legislation to disenfranchise some Alabama citizens. Such a change would probably violate federal law. But Alabama has often had voting laws that violated federal law until a lawsuit forced the state of Alabama not to enforce the illegal state voting law.  
The most recent similar law in Alabama might be 2011's HB56, the anti-immigrant law. Both HB56 and Amendment 1 are Alabama state laws that out-of-state interests pushed on us. And HB56 has been largely blocked by federal courts after expensive lawsuits.
Alabama's Nov. 3, 2020, ballot will have six constitutional amendments. On almost all ballots, Amendment 1 will be at the bottom right on the first page (front) of the ballot or will be at the top left on the second page (back) of the ballot.
Let's keep in our state constitution our protection of every voters' right to vote.
Based on Amendment 1's having no practical benefit and its opening many opportunities for mischief, all Alabama voters are strongly urged to vote "no" on Amendment 1.