Brooks wants Confucius Institutes closed on Alabama campuses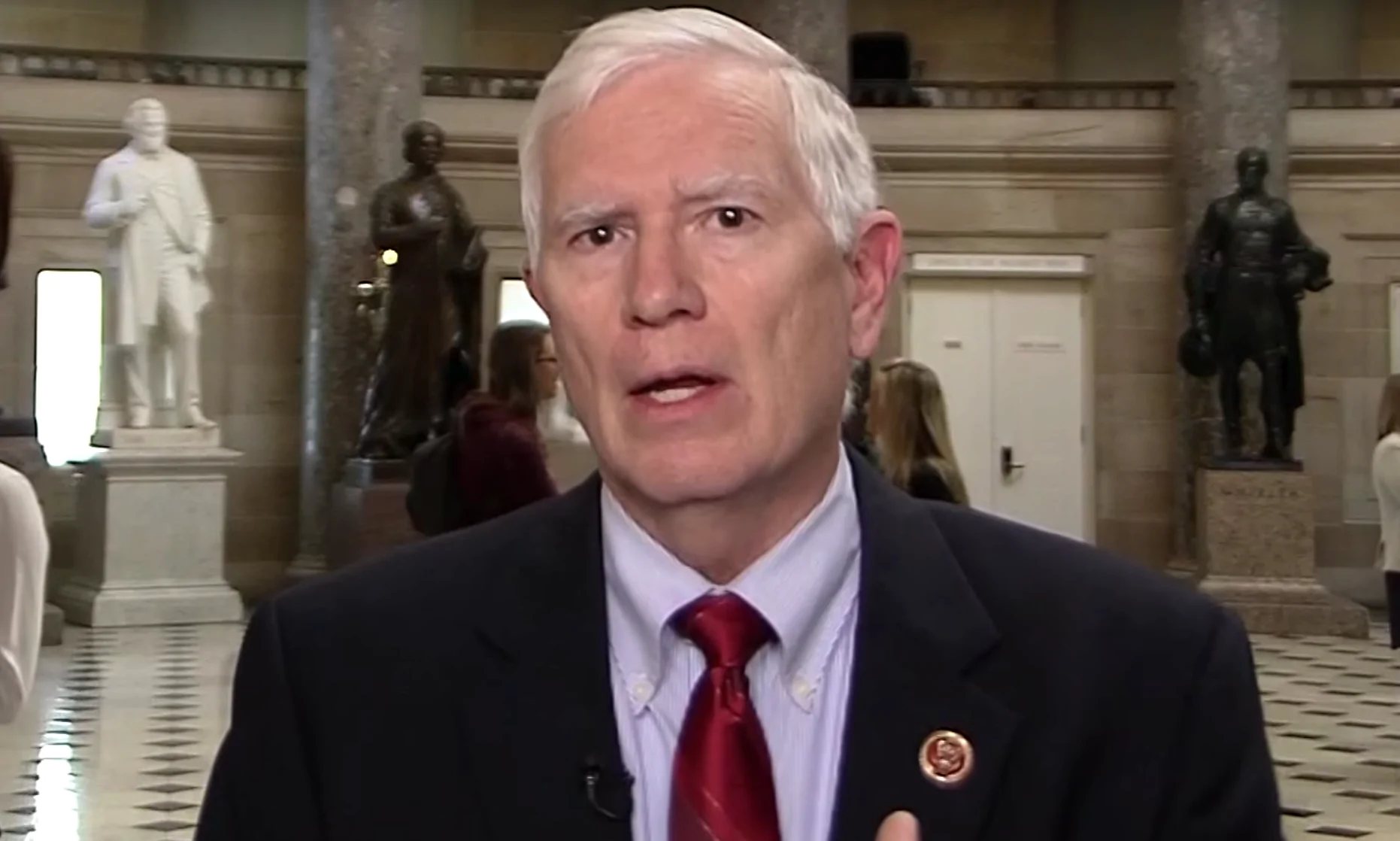 Congressman Mo Brooks, R-Huntsville, joined State Rep. Tommy Hanes's effort urging and formally requesting — in a letter that Alabama Gov. Kay Ivey, Lt. Gov. Will Ainsworth, Speaker of the House Mac McCutcheon and Senate President Pro Tem Del Marsh — that the state of Alabama ceases supporting and close all Chinese Confucius Institutes on Alabama campuses.
The letter urges state leaders to join dozens of other states in closing the Confucius Institutes, which are supported by China's government. Brooks and Hanes claimed that would be putting America's interests first, thereby protecting America from Chinese Communist Party propaganda and promoting America's national security.
"Alabama leaders should use every possible tool at their disposal to close Communist Chinese-funded Confucius Institutes at both Troy and Alabama A&M," Brooks said. "These so-called 'institutes' are nothing more than Communist Chinese propaganda units. Forty-five patriotic American universities from 30 different states have already shut down their Confucius Institutes since 2014. Alabama should show similar love for America by doing the same."
"The Communist Chinese Party cannot be allowed to gain influence over America's education system or undermine American national security," Brooks added. "The evidence against Communist China is overwhelming. The American Association of University Professors has decried the threat Communist China poses to academic freedom and the Director of the FBI's Counterintelligence Division has warned of Communist China's efforts to conduct espionage through Confucius Institutes. Communist China is America's geopolitical foe, not our friend. America must wise up and fight back against Communist China's egregious espionage and propaganda on American soil."
"Confucius Institutes are established, funded, and operated by the Communist government of the Peoples Republic of China," Brooks wrote. "These institutes are managed by the Hanban also known as the Chinese Language Council International. There are currently 81 Confucius Institutes in the United States. In Alabama's case, Alabama A&M is partnered with the Nanjing Forestry University and Troy University with Hebei Normal University of Science and Technology. Confucius Institutes are not just on college campuses and exist in K-12 schools as 'Confucius Classrooms.'"
Brooks wrote that during a Senate Judiciary Committee hearing in 2019, FBI Director Christopher Wray warned "there is a fairly significant pattern of espionage" that is occurring at academic institutions.
Wray raised concerns that Confucius Institutes are "part of China's soft power strategy and influence" and that they "offer a platform to disseminate Chinese government or Chinese Communist Party propaganda, to encourage censorship, to restrict academic freedom, et cetera."
"Heeding Director Wray's warning, I request that you join a growing number of patriotic states by terminating Confucius Institutes in Alabama," Brooks said.
"A former senior official in the Chinese Communist Party, Li Changchun, stated that Confucius Institutes are 'an important part of China's overseas propaganda setup,'" Brooks added. "With these institutes operating under foreign power on American soil, I urge you to reject the Chinese Communist Party's push of propaganda that subverts American interests and values."
Troy University disputes the criticism of their relationship with the Confucius Institute.
"As Alabama's 'International University,' Troy University's experience with the Confucius Institute has been one of mutual benefit," Troy University wrote in a statement. "The Confucius Institute at Troy University has afforded our students and our state with an opportunity for exposure to Chinese language, history and culture, and it has promoted stronger business ties between Alabama and Chinese companies. Troy University's association with the Confucius Institute has been positive, and we have seen no evidence of undue political influence from the Chinese government nor has there been any evidence of intellectual theft. Cooperation between the United States and China is a desirable goal, and the dialogue and relationships developed through the Confucius Institute strengthen the ties between our two countries."
In May the Alabama College Republicans urged Troy and Alabama A&M to cut ties with the Confucius Institutes.
Brooks is serving in his fifth term representing Alabama's 5th Congressional District.
Alabama's spike in daily COVID-19 deaths Tuesday result of process delays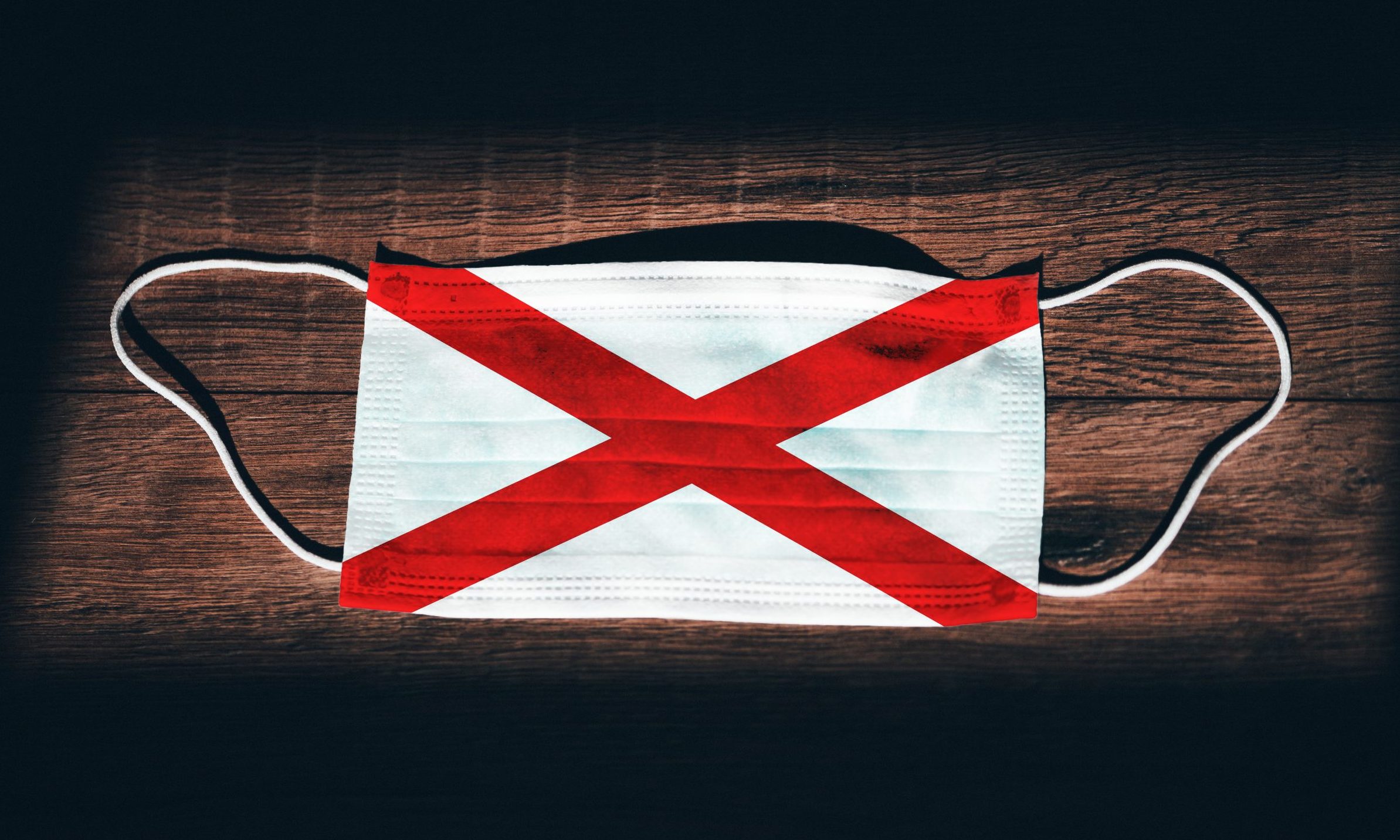 The Alabama Department of Public Health on Tuesday recorded 48 new COVID-19 deaths in the state, bringing the total number of coronavirus deaths over the last two weeks to 335, the third-highest two-week total since the start of the pandemic.
In June, at least 296 Alabamians died from coronavirus, the Alabama Department of Public Health reported, and in July there were 605 COVID-19 deaths, the most recorded in any month since the pandemic began. This summer, Alabama's death count from the disease skyrocketed after periods of relatively flat daily death counts.
But Tuesday's jump in single day reported deaths was the result of a delay in the process of collecting and reviewing necessary medical records, laboratory data and other information, and not a reflection of an overall increase in deaths, said Dr. Karen Landers with the Alabama Department of Public Health, in a message to APR on Tuesday.
The daily number of new confirmed COVID-19 cases, and the state's seven-and 14-day averages of news cases, have been on the decline since late July, but daily testing numbers have been all over the map from day to day. The state's seven-day average of new daily tests was at 8,611 on Tuesday, after five straight days in late July when the state was recording seven-day averages of new daily tests of more than 10,000.
ADPH on Monday announced that software vendor problems had thrown off some of the department's COVID-19 testing numbers, and that the problem had been fixed and some lab data was being inputted into the system.
Meanwhile, ADPH on July 31 said the state was experiencing a rash of problems surrounding COVID-19 testing that was resulting in an average of seven days to get results, which public health experts have said renders the results nearly worthless.
The department said the lengthier turnaround time for test results is due to supply chain problems with test reagents, more demand for coronavirus tests nationwide, "and in some cases, increased numbers of unnecessary tests."
ADPH spokesman Ryan Easterling, in a response to APR's questions about the fluctuating daily test numbers, on Tuesday wrote in a message that many factors affect both the reporting and result times for COVID-19 tests, and that multiple entities are conducting coronavirus testing in Alabama, including commercial laboratories, clinical laboratories and ADPH's one lab. Some doctor's offices, urgent cares, hospital emergency rooms and Long Term Care facilities are also conducting rapid COVID-19 tests, he said.
"Some new laboratories or entities who have previously not been accustomed to reporting notifiable disease results are having to report, which requires their understanding the requirements and methods of electronic reporting," Easterling said. "Ongoing supply chain issues, such as reagents and consumables necessary for testing, occur periodically and reduce turn around for testing."
COVID-19 hospitalizations statewide have remained high since the state hit a record 1,642 hospitalized coronavirus patients on July 30. On Tuesday, there were 1,506 hospitalized COVID-19 patients across Alabama, ADPH reported, and the state's seven-day average of hospitalizations was at 1,553 which was just slightly below the record high of 1,590 on Aug. 2.
The percent of COVID-19 tests that are positive – a sign that helps determine the current extent of the spread of the disease – began to dip slightly at the start of August, but it remains well above the five percent positivity rate that public health experts say it needs to be to ensure enough testing is being done and cases aren't going undetected.
Alabama's 14-day average of percent positivity on Tuesday was 16 percent, down from 18 percent a week before.
Gov. Kay Ivey issued a statewide mask order on July 15, and it can take weeks before seeing whether such a requirement is having an impact on the spread of the virus, public health officials have said.
There's concern, however, that as the state's K-12 schools and universities continue to reopen in the coming days, outbreaks could pop up across the state, sparking another wave of new COVID-19 cases, hospitalizations and deaths.