Dismukes resigns as pastor, refuses to step down as state lawmaker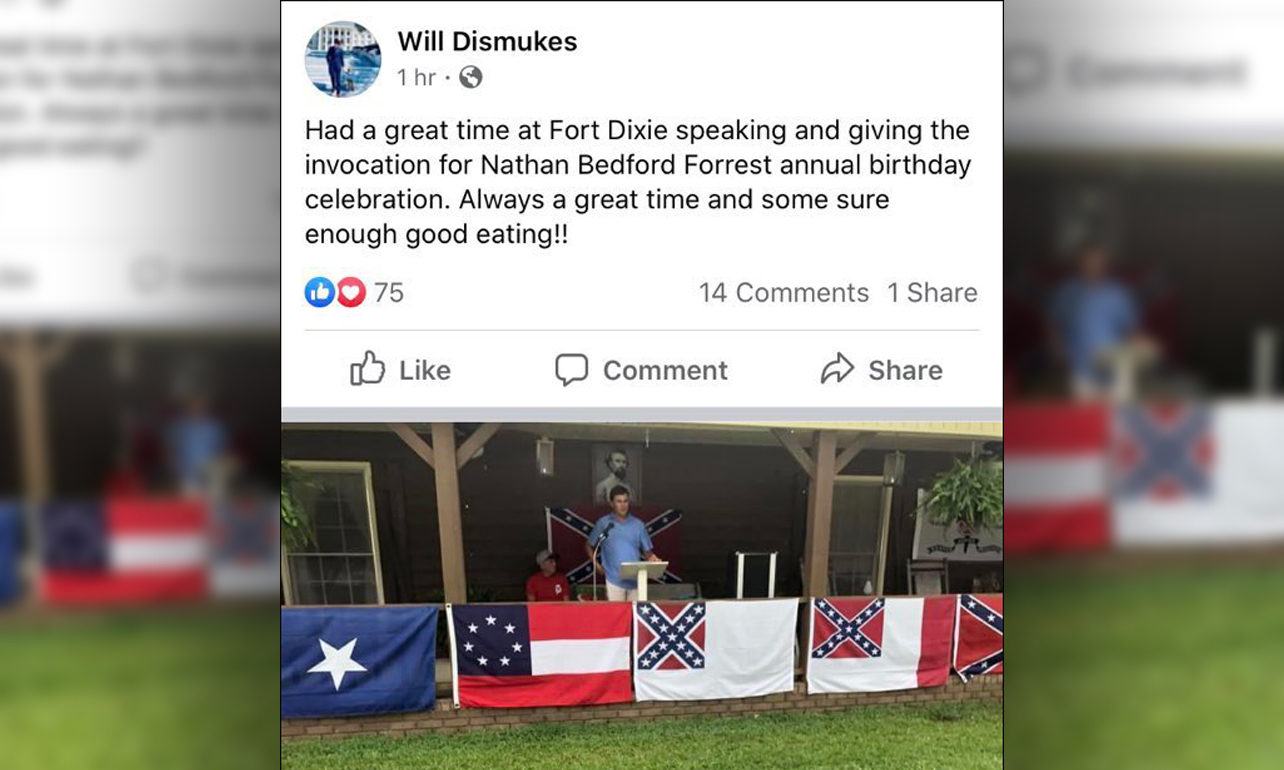 Embattled State Rep. Will Dismukes has resigned as pastor of a Baptist church but defiantly declared that he has no plans to step down from the state Legislature. 
The Alabama Baptist, an online and print news source for Baptists around the state, reported on Thursday that Dismukes had agreed to step down from Pleasant Hill Baptist Church following heavy criticism from lawmakers and citizens around the state over Dismukes' decision to attend and give the invocation at a birthday celebration for Nathan Bedford Forrest, a Confederate general and first grand wizard of the Ku Klux Klan. 
"Immediate effort was made to connect with Will on behalf of our leadership with commitment toward a biblically based process to mitigate controversy surrounding this issue," Mel Johnson, a mission strategist for the Autauga Baptist Association and a deacon at Pleasant Hill Baptist, told the Alabama Baptist. "He was open and receptive to our call and subsequent in-person meeting on Tuesday afternoon (July 28)."
In an interview with the Montgomery Advertiser on Thursday morning, however, Dismukes, a freshman lawmaker from Prattville, said he had no plans to step down from the Legislature. Both Democrats and Republicans, including Republican Sen. Clyde Chambliss, who is Dismukes' senator, have called for Dismukes to resign. He is not up for re-election until 2022. 
Dismukes' Facebook post, which went up the same day the state was honoring Civil Rights hero John Lewis, showed him speaking at the Forrest event. The backlash from around the state was swift and severe. 
Rick Lance, executive director of the Alabama Baptist State Board of Missions, told the Alabama Baptist, "We are saddened and grieved to learn of the recent Facebook post by state Rep. Will Dismukes. … In the wake of tremendous controversy, we reaffirm our opposition to any kind of racism."
The day after his controversial post, Dismukes participated in an interview with WSFA-TV in Montgomery to offer an explanation but seemingly made things worse for himself. In the interview, he blamed the backlash on "cancel culture" and expressed surprise over the outrage. 
Immediately following the interview, Chambliss issued his call for Dismukes to step down.
Arrest warrant issued for Rep. Will Dismukes for felony theft
Dismukes is charged with first-degree theft of property in connection with a theft that occurred at his place of employment between the years 2016 to 2018.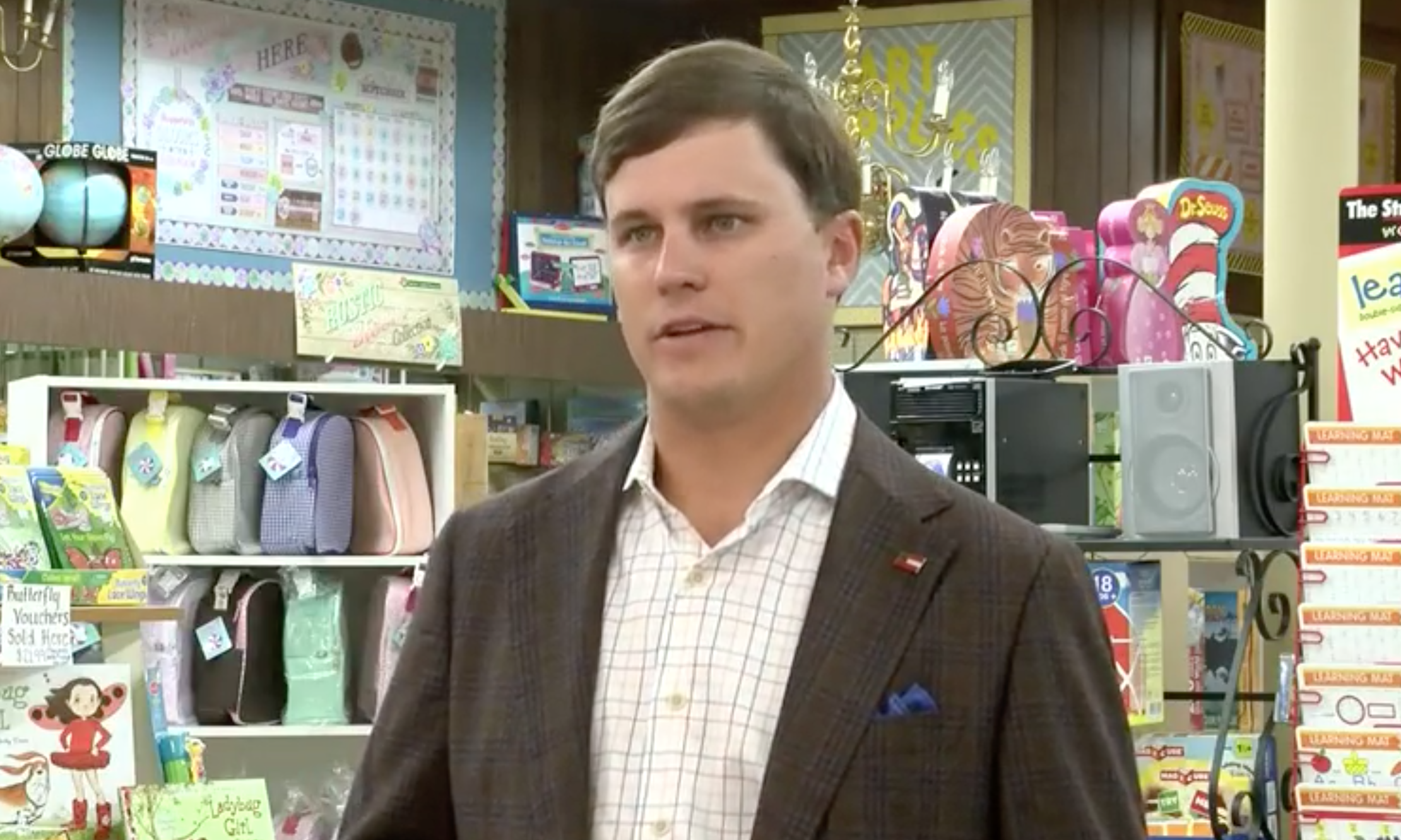 An arrest warrant has been issued for Alabama State Rep. Will Dismukes, R-Prattville, for felony theft from a business where he worked, Montgomery County District Attorney Daryl Bailey said Thursday.
Dismukes is charged with first-degree theft of property in connection with a theft that occurred at his place of employment between the years 2016 to 2018, Bailey said during a press conference.
Bailey said the charge is a Class B felony and levied when a person steals in excess of $2,500 and that "I will tell you that the alleged amount is a lot more than that." 
"The warrant has just been signed, his attorney has been notified and we are giving him until late this afternoon to turn himself in," Bailey said.
Bailey said the employer contacted the district attorney's office with a complaint about the theft on May 20, and after reviewing bank records and interviewing witnesses, the decision was made to charge Dismukes with the theft. 
WSFA reported Thursday that the theft occurred at Dismukes' former employer, Weiss Commercial Flooring Inc. in East Montgomery. Bailey did not provide any more specifics on the charge but said the employer signed the arrest warrant after countless hours of investigation on the part of the DA's office.
While the charge stems from a complaint filed months ago, Dismukes been in the headlines recently and faced a torrent of calls for his resignation in recent weeks after posting to Facebook an image of himself attending a birthday celebration for the first grand wizard of the Ku Klux Klan, Nathan Bedford Forrest.
The event was hosted by an individual with close ties to the League of the South, a hate group, according to the Southern Poverty Law Center.
In response, Dismukes stepped down from his post as a pastor at an Autauga County Baptist church but defiantly refused to step down from the Legislature.
If convicted of the felony, Dismukes would be immediately removed from his seat in the Alabama House, to which he was elected in 2018.
In June, the Alabama Democratic Party called for his resignation over previous social media posts glorifying the Confederacy.