Donna Strong seeks Republican nomination in House District 49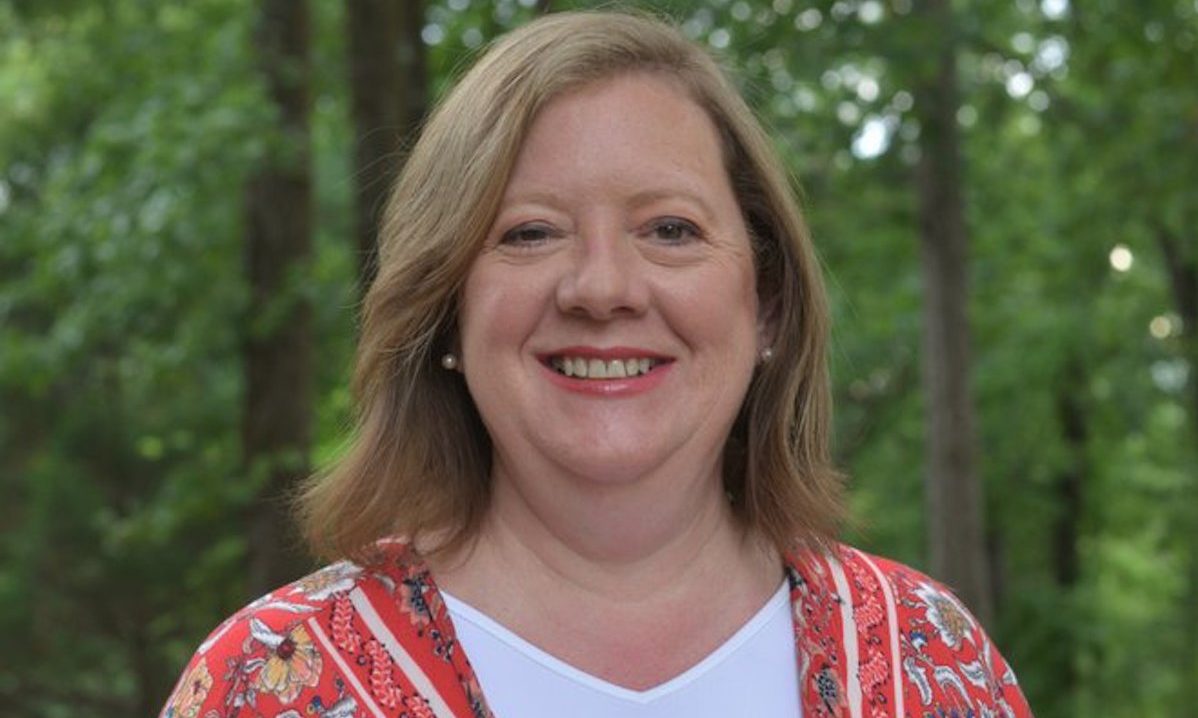 Donna Strong is touting her experience as an educator in her bid to win the Republican nomination for Alabama House District 49 special election. Strong is a veteran educator with 31 years of teaching experience at the middle, high school and college levels. She hopes to bring that experience and educational knowledge to the Alabama House of Representatives, she said.
"Most Alabamians don't realize the degree to which politics controls our public education system," Strong said in a statement. "When everything from class sizes, curriculum programs, school calendars, lunchroom menus, educator salaries, and standardized testing are legislatively mandated, public schooling is largely dictated by career politicians who have never walked in a teacher, bus driver or cafeteria worker's shoes."
Strong said that she wants to cut wasteful spending and see curricula implemented that will help all students learn to think critically, communicate clearly and solve problems in their everyday lives now and for their future. Strong said that she believes health and safety resources should be significantly enhanced for students.
"Educators at all grade levels have seen an increase in the number of students who come to school with mental health or behavioral problems," Strong explained. "Learning is just too challenging when children are depressed, scared or angry. Every school should have a qualified nurse and easy access to trained mental health professionals."
Strong said that she will make enhancing infrastructure in District 49 a high priority.
"The events of the past several months have brought a new awareness of the critical dependence we all have for a strong and stable economy," Strong continued,. Safe roads, effective schools, accessible local health care, and adequately funded police and fire departments are the key elements to encourage both small and large business growth. As a state we also need to continue to upgrade 5G (5th Generation) wireless so that every student and every worker has fast and reliable access to the online resources they need to succeed. As a legislator, I will always focus on these important local and state issues for every citizen in District 49."
Strong grew up in Shelby County. She was a member of 4-H and later was on both the Auburn University Livestock and Dairy judging teams.
"I always enjoyed the time we spent visiting and practicing at farms throughout Alabama," she said. "Agriculture is still a very important way of life for many Alabamians and this industry needs to be fully funded and supported."
Strong is a science teacher, nature enthusiast and animal lover. Strong says that she is dedicated to protecting our environment.
"From the scenic mountains of north Alabama to the beautiful beaches of our southern coast, we have one of the most biodiverse states in the country," Strong said. "Some Alabama plants and animals are found nowhere else in the world. And importantly, our unique and picturesque landscapes are critical to the people and jobs that depend on the tourism driven by our beautiful landscapes."
Strong said that she wants to encourage community recycling programs and see tougher sanctions on companies and individuals who harm the environment.
Strong is a graduate of Chelsea High School. She has a bachelor's degree in science and a master's degree in education from Auburn University. She also has a Ph.D. from Penn State University.
She and her husband Russell live in Alabaster. They have two children.
In addition to Strong, Russell Bedsole, James Dean, Chuck Martin, Jackson McNeely and Mimi Penhale are all running in the special Republican primary on Tuesday, Aug. 4. If a Republican runoff election is needed, it will be held on Tuesday, Sep. 1, 2020. The eventual Republican nominee will face Cheryl Patton in the special general election on Tuesday, Nov. 17.
The vacancy in House District 49 was created when State Representative April Weaver, R-Briarfield, announced her resignation to accept an appointment with the Trump administration as a regional director of the Department of Health and Human Services.
House District 49 consists of portions of Bibb, Shelby and Chilton Counties. The winner will serve the remainder of Weaver's term which ends in late 2022.
U.S. Supreme Court rules Alabama can ban curbside voting
"The District Court's modest injunction is a reasonable accommodation, given the short time before the election," the three dissenting justices wrote.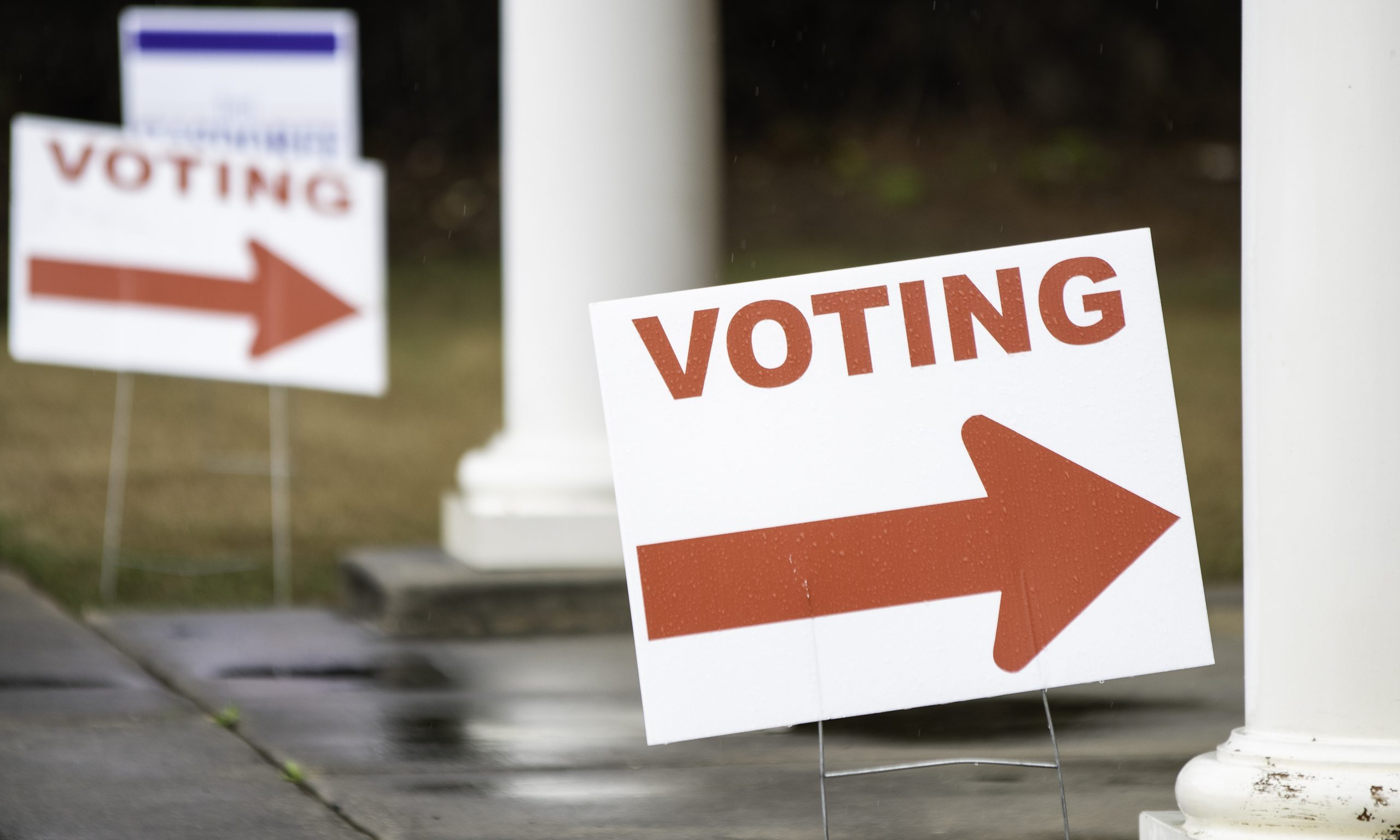 The Supreme Court, in a 5-3 decision, allowed Alabama Secretary of State John Merrill to ban curbside voting, staying a district court injunction that had allowed some counties to offer curbside voting in the Nov. 3 election amid the COVID-19 pandemic.
The Supreme Court's majority in its order declined to write an opinion, but Justices Stephen Breyer, Elena Kagan and Sonya Sotomayor's five-page dissent is included.

The lawsuit — filed by the NAACP Legal Defense and Educational Fund, Southern Poverty Law Center, American Civil Liberties Union, ACLU of Alabama and Alabama Disabilities Advocacy Program — was brought on behalf of several older Alabamians with underlying medical conditions.
"The District Court's modest injunction is a reasonable accommodation, given the short time before the election," the three dissenting justices wrote. 
Sotomayor, who wrote the dissent, closed using the words of one of the plaintiffs in the case. 
"Plaintiff Howard Porter Jr., a Black man in his seventies with asthma and Parkinson's disease, told the District Court, '[So] many of my [ancestors] even died to vote. And while I don't mind dying to vote, I think we're past that – We're past that time,'" Sotomayor wrote. 
Alabama Secretary of State John Merrill on Wednesday applauded the Supreme Court's decision. 
"I am proud to report the U.S. Supreme Court has now blocked a lower court's order allowing the fraudulent practice of curbside voting in the State of Alabama," Merrill said in a statement. "During the COVID-19 pandemic, we have worked diligently with local election officials in all 67 counties to offer safe and secure voting methods – including through the in-person and mail-in processes. I am glad the Supreme Court has recognized our actions to expand absentee voting, while also maintaining the safeguards put into place by the state Legislature."
"The fact that we have already shattered voter participation records with the election still being 13 days away is proof that our current voting options are easy, efficient, and accessible for all of Alabama's voters," Merrill continued. "Tonight's ruling in favor of election integrity and security is once again a win for the people of Alabama."
Sherrilyn Ifill, president and director-counsel of the NAACP Legal Defense and Education Fund, expressed frustration after the ruling in a tweet.
"Another devastating loss for voters and a blow for our team fighting to ensure safe voting for Black and disabled voters in Alabama. With no explanation, the SCOTUS allows Alabama to continue making it as hard as possible for COVID-vulnerable voters," Ifill wrote.
Curbside voting is not explicitly banned by state law in Alabama, but Merrill has argued that because the practice is not addressed in the law, he believes it to be illegal. 
A panel of federal appeals court judges on Oct. 13 reversed parts of U.S. District Judge Abdul Kallon's Sept. 30 order ruling regarding absentee voting in the upcoming Nov. 3 elections, but the judges let the previous ruling allowing curbside voting to stand. 
In his Sept. 30 ruling, Kallon wrote that "the plaintiffs have proved that their fears are justified" and the voting provisions challenged in the lawsuit "unduly burden the fundamental Constitutional rights of Alabama's most vulnerable voters and violate federal laws designed to protect America's most marginalized citizens."
Caren Short, SPLC's senior staff attorney, in a statement said the Supreme Court's decision has curtailed the voting rights of vulnerable Alabamians.
"Once again, the Supreme Court's 'shadow docket' – where orders are issued without written explanation – has curtailed the voting rights of vulnerable citizens amidst a once-in-a-century public health crisis. After a two-week trial, a federal judge allowed counties in Alabama to implement curbside voting so that high-risk voters could avoid crowded polling locations," Short said. "Tonight's order prevents Alabama counties from even making that decision for themselves. Already common in states across the South and the country before 2020, curbside voting is a practice now encouraged by the Centers for Disease Control and Prevention (CDC). It should be a no-brainer to implement everywhere during a pandemic; the Alabama Secretary of State unfortunately disagrees, as does the Supreme Court of the United States."