Jones: Not enough funding in GOP COVID-19 relief package for schools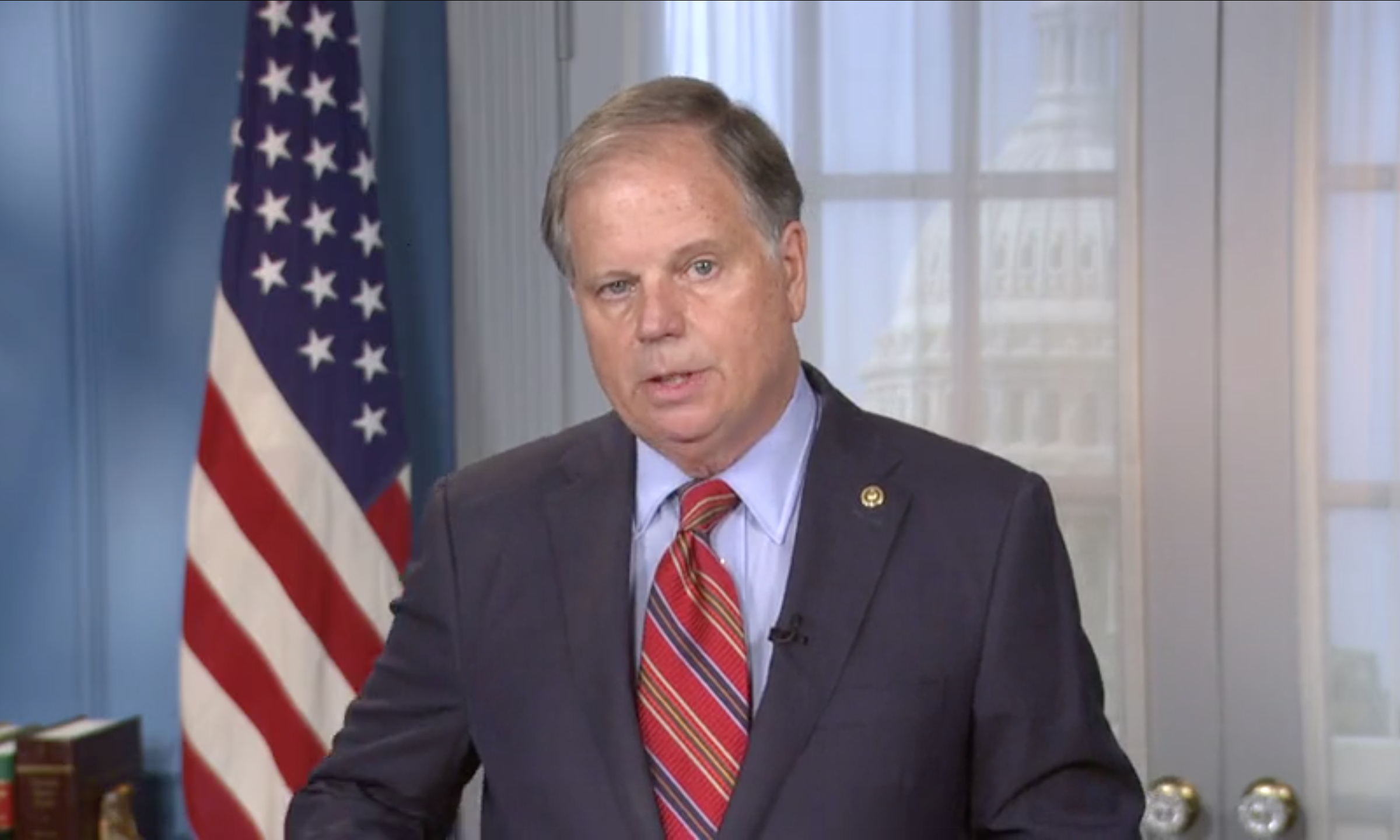 Alabama Sen. Doug Jones is worried that what's in Senate Republicans' plan for a fifth round of coronavirus relief bills won't provide enough to keep students, teachers, staff and families safe once schools begin reopening soon, while COVID-19 cases and deaths continue to rise. 
Jones said during a press briefing Thursday that proposed bills coming from Kentucky Republican Sen. Mitch McConnell's office also doesn't include enough funds for COVID-19 testing, for local and state governments hard-hit by the economic impact of coronavirus and includes a cut to unemployment benefits when millions need it most. 
Jones said he's hearing from teachers all across Alabama who are worried but said it doesn't appear lawmakers in Washington D.C. are nearing a deal to send much-needed federal aid and resources to schools.
"They do not feel like they have a plan in place that will keep both themselves and their children that they teach healthy," Jones said. 
Alabama added another 1,923 new COVID-19 cases and 27 deaths on Thursday. Of the 83,495 confirmed coronavirus cases in Alabama, more than half, or 45,053, have been reported in July. More than a third of Alabama's 1,516 coronavirus deaths have come in July as well. The state hit a record-high 1,605 coronavirus hospitalizations on Wednesday.
Jones said he filed a bill with Sen. Bill Cassidy, R-La., in early June that would provide grants to schools and universities to cover the cost of keep staff and students safe amid the pandemic, including the estimated $1.8 million Alabama schools would need to open safely, but that "Unfortunately that bill, like so many others, is sitting somewhere in Senator McConnell's desk, and has not been brought to the floor." 
Jones said the proposals coming from McConnell this week don't include enough funding for schools, and ties too much of that money to physically opening schools for in-person classes. 
"I don't think it gives our state and our local governments and boards of education, enough flexibility," Jones said. 
The Republicans' approximately $1 trillion relief package includes $105 billion for schools, with $70 billion earmarked for K-12 schools, according to The Washington Post. Of that $70 billion, two-thirds is set aside for schools to reopen for in-person classes, The Post reported. 
President Donald Trump and Education Secretary Betsy Devos have called for schools to reopen fully despite surging cases in many states, including Alabama, and both have threatened to withhold federal funding from schools that do not. Presidents don't have the ability to withhold funds from public schools. Doing so would take approval from Congress. 
"We are deeply concerned that the bill would seek to tie much-needed assistance to a federal definition of school building reopening," said Council of Chief State School Officers executive director Carissa Moffat Miller in a statement on the Republican proposal. "It is important to know that nearly all schools will reopen in some way this fall, whether in person, remotely or a combination of both. Additional federal resources are critical to serve students in every learning environment, from necessary PPE and health and safety protocols for safe in-person instruction to broadband and connectivity in the home for successful remote learning." 
Jones said he's concerned that lawmakers are "not anywhere close" to finalizing a deal to provide critical federal aid to schools. 
"We didn't even see that until this week," Jones said of McConnell's proposals. "And we got schools in Alabama that are set to open next week. Some have been delayed until August 20. Some have been delayed until Labor Day, but the fact is, to have this right here in front of us this late in this game, after we've been begging to try to get this stuff on the floor of the Senate for a long time, is unconscionable."  
State School Superintendent Eric Mackey said last week that about half of Alabama's public school children will be learning virtually for a period of time once school starts back, but acknowledged that it's possible schools will have intermittent closures "of particular parts of the school" if outbreaks occur. 
"We don't have a number," Mackey said of a percentage of COVID-19 infections that would prompt a school to close, but he said there will come a point when it becomes "untenable to continue."
Alabama Education Association, Board of Medical Examiners meet over excuses to break COVID-19 quarantines
Prior to the meeting, the AEA on Nov. 5 threatened legal action against the board over the matter.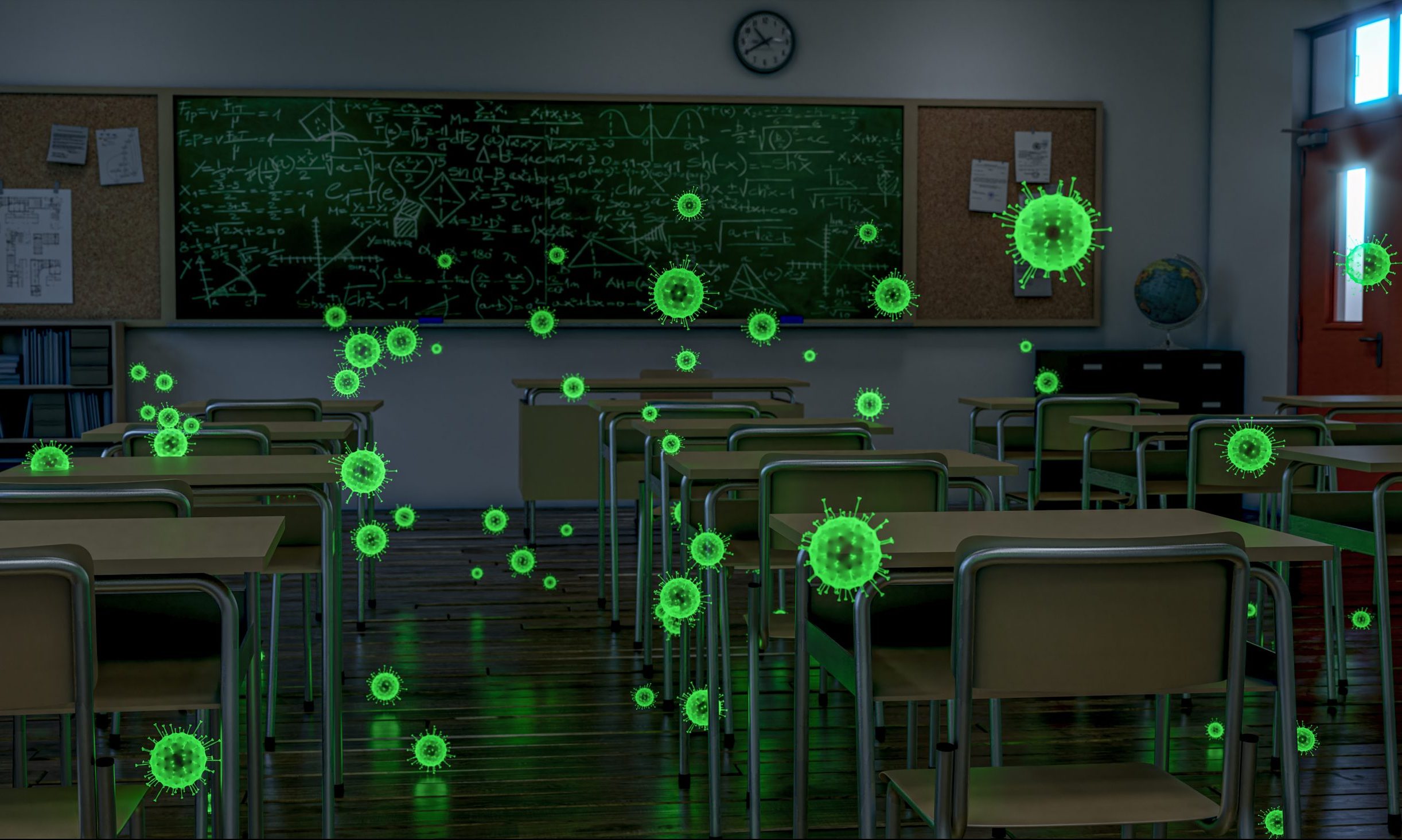 Officials with the Alabama Education Association and the Alabama State Board of Medical Examiners met on Thursday to discuss a concern the association has with doctors who write excuses to allow students to return to school before their mandated COVID-19 quarantine periods expire.
At the meeting between Theron Stokes, associate executive director of the Alabama Education Association, and William Perkins, executive director of the Alabama State Board of Medical Examiners, Stokes learned that the board wasn't aware of the problem, the AEA said in a press release. 
"Both groups agreed to set up a meeting with educational and medical organizations on the front lines of the COVID-19 pandemic in Alabama," the AEA said in the release. "A meeting should be held before the end of the year and will allow the AEA and the Board of Medical Examiners, as well as other educational and medical organizations, to review existing guidelines issued by the Alabama Department of Public Health and the Centers for Disease Control and ensure conformity in following those guidelines." 
In a letter to Perkins on Thursday, Stokes wrote that it was AEA's understanding that the board was aware of the problem, but he wrote that during their meeting he became aware that neither the board nor Perkins was aware of the problem. 
"It was not the intent of AEA to cause any unnecessary problems for you, the doctors you represent, or your organization regarding this matter," Stokes wrote. 
Prior to the meeting, the AEA on Nov. 5 threatened legal action against the board over the matter. 
"It is our firm belief that there exists no medical scenario under which these students could be written out of quarantine and that to do so is violative of ADPH and CDC quarantine recommendations," Stokes wrote in the Nov. 5 letter. 
Stokes in his recent letter notes that both agreed in the meeting to bring together representatives of the other organizations to come up with a uniform procedure for following state and federal guidelines. 
"I agree with your plan to conduct this meeting and finalize our goals before the holidays," Stokes wrote.