SEC teams to vote on a plan to realign college football schedule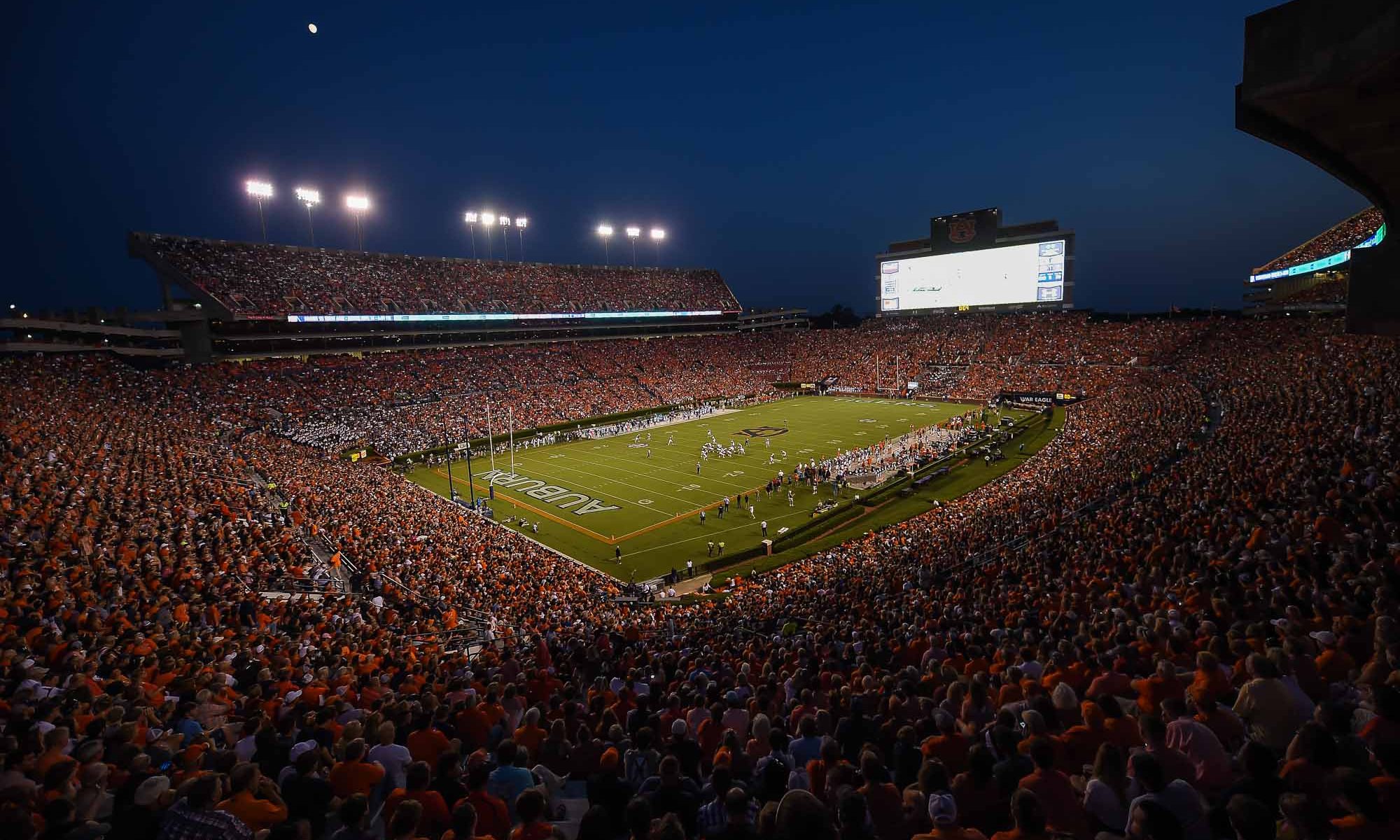 COVID-19 fears are radically changing the 2020 college football schedule. The Southeastern Conference presidents will meet Thursday to consider a plan on how their schools will deal with the rapidly changing college football landscape.
Wednesday, the Atlantic Coast Conference met and voted to play a ten-game conference football schedule with one out of conference game. That proposal would preserve the annual Georgia Tech versus Georgia, Clemson versus South Carolina and Florida State versus Florida games; but most ACC out of conference opponents would be without a game. The September 12 Auburn University at the University of North Carolina game, for one example, will likely not be played. Notre Dame, the most prominent college football team without a conference affiliation, will join the ACC this year for football and will be eligible to participate in the ACC Conference Championship. Notre Dame already competed in the ACC in other sports. Miami University announced that it will play either UAB, Temple, or Wagner as their one out of conference opponent. No decision has yet been made on which out of conference opponent the school will retain. The North Carolina State at Troy University game on Sept. 14 is canceled.
The Big 10 and PAC 12 conferences have already met and determined that they will play a ten-game conference only schedule this year. One casualty of the PAC 12 decision was the Sept. 5 the University of Southern California versus the University of Alabama game that was to be played in Texas.
The SWAC Conference, which includes Alabama State University and Alabama A&M, has voted to play an 8 game in conference plus one out of conference game in the spring. The SWAC decision to move to the spring had a number of casualties for other Alabama schools. The Alcorn State at Auburn game on Sept. 5, the Alabama A&M vs. UAB game on Sept. 12, the University of Arkansas at Pine Bluff game with Troy on Sept. 5, and the Grambling State versus the University of South Alabama games on Sept. 12 were all canceled. Technically the games are listed as postponed as the schools can still in theory play in the spring.
The Southeastern Conference Presidents will meet today to determine how the SEC will proceed. Inside sources say that the SEC will not play any teams outside the Conference, but will add two additional Conference games. The two additional games would be the next two in the rotation. Every SEC school plays all of the teams in their division plus two out of division opponents. One of those is a rival and is played every year. The eighth SEC conference opponent is selected by rotation of the remaining six SEC teams. Alabama's annual out of division rival is the University of Tennessee. For Auburn, their annual out of division rival is the University of Georgia. The next two schools in the rotation for Auburn would be South Carolina and Missouri. For Alabama, it would be Florida and Vanderbilt.
None of this is set in stone. CBS Sports college football analyst Dennis Dodd is reporting that there are three different SEC schedule proposals being considered. One is the ten conference-only games. Another is a ten and one format, allowing SEC schools to continue to play their annual out of conference rivalry game. The third is an eight-game conference only schedule that keeps one out of conference opponent. Neither Alabama nor Auburn have an out of conference opponent that they play every year.
A ten-game, conference-only schedule is a blow to the economies of both Auburn and Tuscaloosa. Auburn was set to host four conference games and three out of conference games. Tuscaloosa was set to do the same. A ten-game conference only schedule will mean that the two college towns will only host five football weekends this year. Worse news however is likely to come. With the coronavirus surging across the state of Alabama it is increasingly unlikely that there will be 90 thousand plus fans in the stands, spending $millions in those local communities this year.
While no SEC school has yet announced how they are going to handle attendance at games this year, Ohio State University announced on Tuesday that they are banning all tailgating and will cap attendance at twenty percent capacity this year.
Under the plan, Ohio State plan laid out Tuesday, not every season ticket holder will get their 2020 season tickets. Season ticket owners will be limited to the number of tickets they can have this year and will be given the option of opting out from attending games in 2020. Ohio State will allow season ticket holders who opt out in 2020 to retain full-season ticket eligibility for 2021. Ohio State is giving season ticket holders the option to receive refunds, credit toward future ticket purchases or they can simply donate their 2020 ticket payments to support athlete scholarships.
"We understand not all fans will feel comfortable attending games for health and safety reasons, or may not be interested in attending due to reduced capacity guidelines," stated Ohio State's message to season-ticket holders. "Therefore, we are allowing all season ticket holders to opt out of their 2020 football season tickets commitment without longevity or eligibility penalty, if they wish."
There is no word yet is Alabama and Auburn will adopt the Ohio State model or even if there will be any fans in the stands at all for fall football games at all. Guidance from the Governor's office on the proper protocols for large outdoor events, such as college and high school football stadiums, is anticipated in the coming weeks.
Vaccines should protect against mutated strains of coronavirus
Public health experts say it will be some time before vaccines are available to the wider public.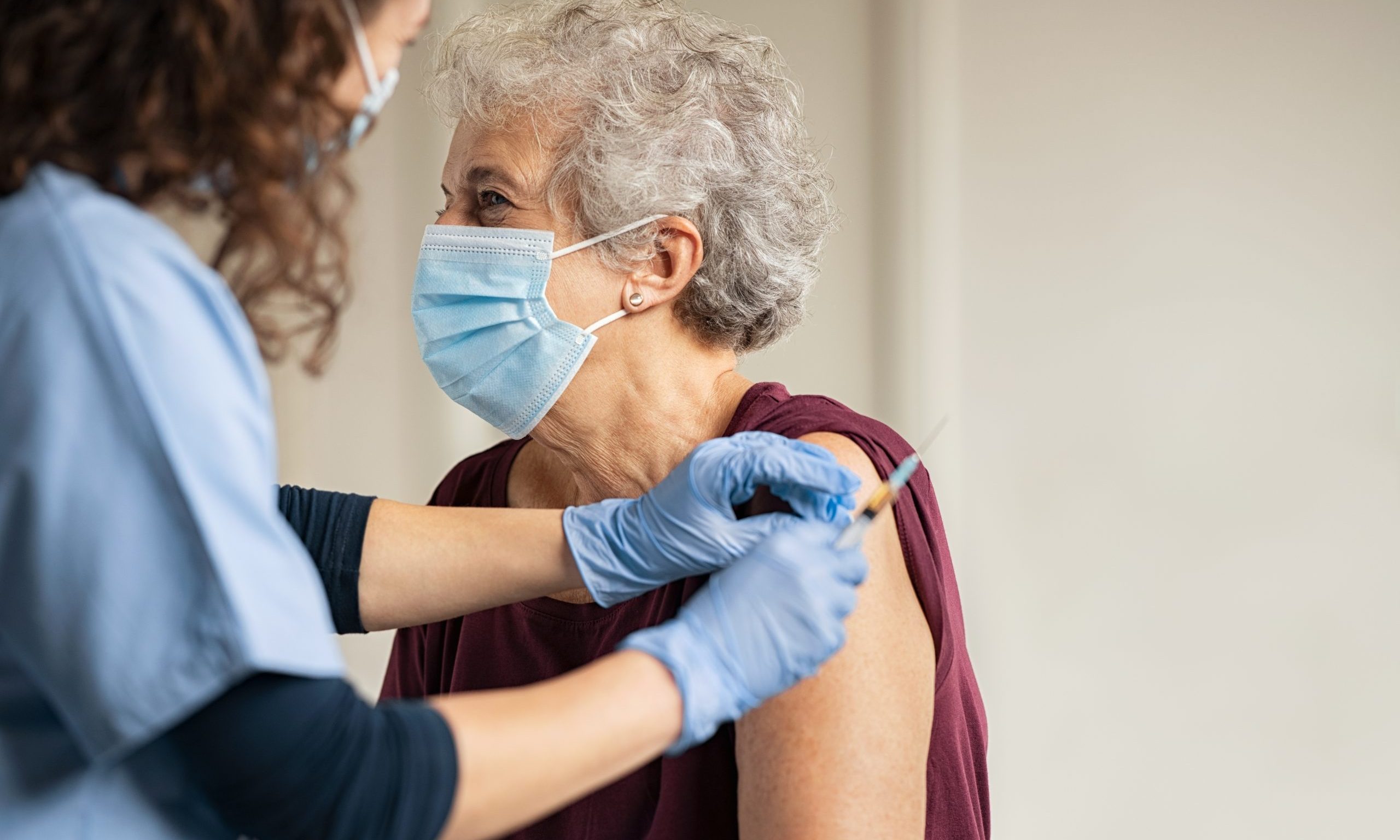 Multiple vaccines for COVID-19 are in clinical trials, and one has already applied for emergency use authorization, but how good will those vaccines be against a mutating coronavirus? A UAB doctor says they'll do just fine. 
Dr. Rachael Lee, UAB's hospital epidemiologist, told reporters earlier this week that there have been small genetic mutations in COVID-19. What researchers are seeing in the virus here is slightly different than what's seen in the virus in China, she said. 
"But luckily the way that these vaccines have been created, specifically the mRNA vaccines, is an area that is the same for all of these viruses," Lee said, referring to the new type of vaccine known as mRNA, which uses genetic material, rather than a weakened or inactive germ, to trigger an immune response. 
The U.S. Food And Drug Administration is to review the drug company Pfizer's vaccine on Dec. 10. Pfizer's vaccine is an mRNA vaccine, as is a vaccine produced by the drug maker Moderna, which is expected to also soon apply for emergency use approval. 
"I think that is incredibly good news, that even though we may see some slight mutations,  we should have a vaccine that should cover all of those different mutations," Lee said. 
Researchers at the University of North Carolina at Chapel Hill and the University of Wisconsin-Madison found in a recent study, published in the journal Science, that COVID-19 has mutated in ways that make it spread much more easily, but the mutation may also make it more susceptible to vaccines. 
In a separate study, researchers with the Commonwealth Scientific and Industrial Research Organisation found that while most vaccines were modeled after an earlier strain of COVID-19, they found no evidence that the vaccines wouldn't provide the same immunity response for the new, more dominant strain. 
"This brings the world one step closer to a safe and effective vaccine to protect people and save lives," said CSIRO chief executive Dr. Larry Marshall, according to Science Daily. 
While it may not be long before vaccines begin to be shipped to states, public health experts warn it will be some time before vaccines are available to the wider public. Scarce supplies at first will be allocated for those at greatest risk, including health care workers who are regularly exposed to coronavirus patients, and the elderly and ill. 
Alabama State Health Officer Dr. Scott Harris, speaking to APR last week, urged the public to continue wearing masks and practicing social distancing for many more months, as the department works to make the vaccines more widely available.
"Just because the first shots are rolling out doesn't mean it's time to stop doing everything we've been trying to get people to do for months. It's not going to be widely available for a little while," Harris said.