Alabama's testing labs "overwhelmed," causing slow COVID-19 results
The Alabama Department of Public Health on Friday said that as Alabama continues to see an increase in the number of new COVID-19 cases, it's taking commercial labs and ADPH's lab an average of seven days to get results.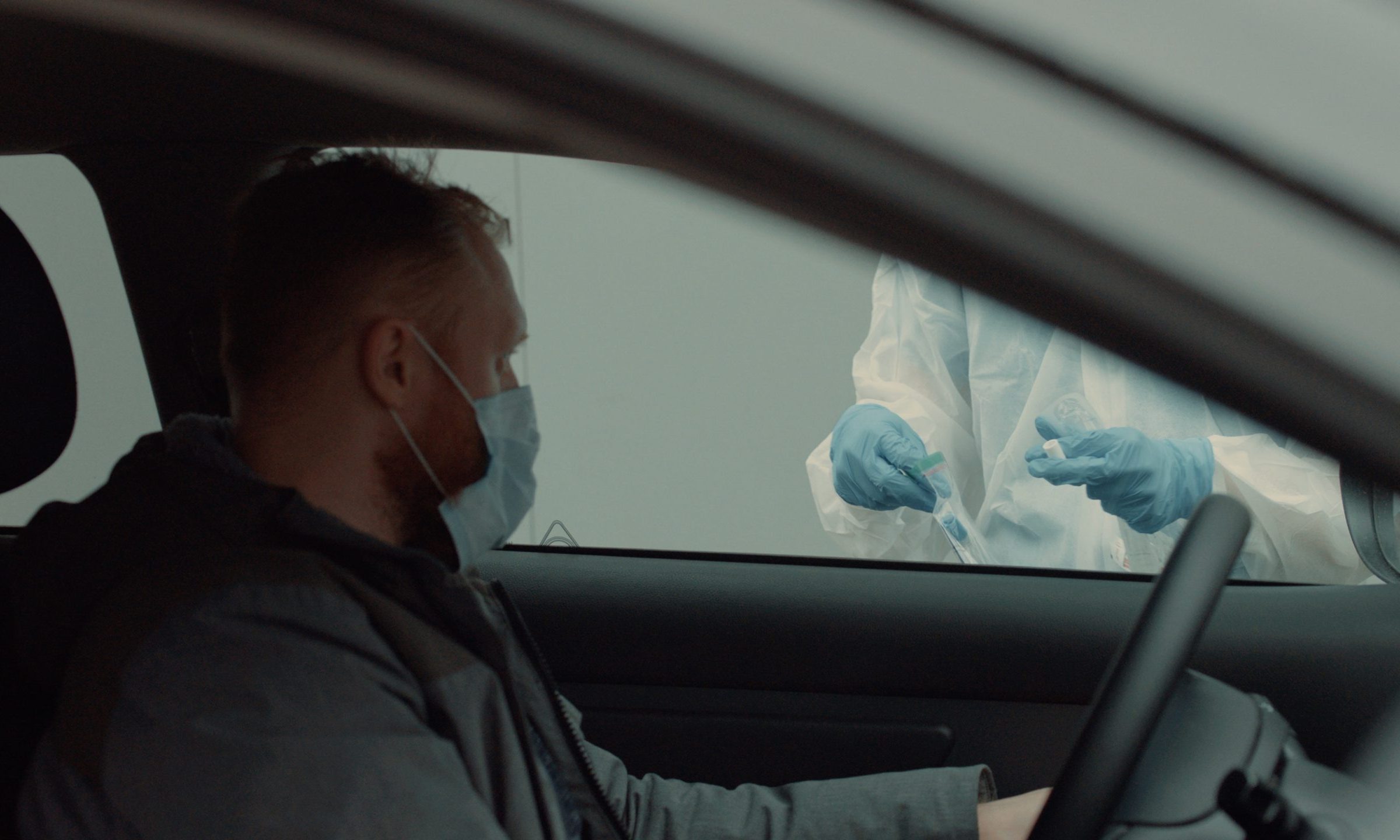 Labs in Alabama are facing a surge of COVID-19 tests that have "overwhelmed" the state's ability to return timely test results, which public health experts say makes the results nearly worthless. 
The Alabama Department of Public Health on Friday said that as Alabama continues to see an increase in the number of new COVID-19 cases, it's taking commercial labs and ADPH's lab an average of seven days to get results. 
"The Alabama Department of Public Health (ADPH) recognizes that this is too long and asks for consumers and physicians and other providers to help in making sure that those who are most vulnerable become the focus for testing: the elderly, those in congregate living settings, healthcare personnel, those with symptoms consistent with COVID-19 and those with underlying medical conditions that place them most at risk," ADPH said in a press release. 
ADPH in the release states that the lengthier turnaround time for test results is due to several factors, including supply chain problems with test reagents, more demand for coronavirus tests nationwide, "and in some cases, increased numbers of unnecessary tests." 
Dr.  Jeanne Marrazzo, director of infectious disease at UAB, said during a press briefing Thursday that COVID-19 test results at UAB are coming back within 24 hours, but at other labs in the state, it's taking much longer. 
"I think it's important to emphasize that that is essentially a worthless result," Marrazzo said. "At that point, all it tells you is that six days ago you were negative." 
A negative test one took a week before doesn't tell a person if they're still negative for COVID-19, Marrazzo said. Public health experts also worry that if a person is positive, and it takes a week to get those results, unless a person self-quarantined for that week, they could infect many others before they learn they're positive. 
In addition to the lengthy turnaround time for tests, Alabama continues to see high numbers of new daily cases, record-setting hospitalizations and rising daily deaths. 
"Right now, all of our COVID care units at UAB are at full capacity," Marrazzo said Thursday. 
UAB Hospital on Friday was caring for a record-high 120 coronavirus patients. Statewide, there were 1,596 coronavirus patients admitted to hospitals. On Wednesday there were a record-high 1,605 hospitalized COVID-19 patients statewide. Alabama hasn't had fewer than 1,000 hospitalized COVID-19 patients since July 5, and daily hospitalizations statewide have nearly tripled since the start of June. 
Marrazzo said Thursday that she's also very concerned with how many tests are coming back positive, what's known as the percent positivity or positivity rate. Anything higher than 5 percent, public health experts say, means there's not enough testing and cases are going undetected. 
The seven-day average percent positivity in Alabama was 21.6 percent Friday, the highest it's been since the start of the pandemic, taking into account incomplete testing data in April that skewed the numbers. The state's 14-day average of percent positivity was 20.2 percent. 
"I will contrast that to states that have done a very good job. Rhode Island is actually at  1 percent or less," Marrazzo said. 
Alabama added 1,783 new COVID-19 cases and 15 deaths on Friday. July has been the deadliest month during Alabama's COVID-19 crisis, with 605 deaths being confirmed in July, almost as many deaths recorded in Alabama during May and June combined.
Marrazzo said the state is still seeing far too many new COVID-19 cases each day. 
"We are not yet, seeing a significant sustained decline in the rate of new case cases being reported which is very concerning, in terms of our capacity to manage the consequences of that number of infections," Marrazzo said. "It means we're going to be seeing more sick people and absolutely more people dying in the next couple of weeks."
Gov. Kay Ivey awards $100 million to state nursing homes, hospitals in fight against coronavirus
Gov. Kay Ivey on Friday announced the award of $100 million in coronavirus relief funds for grants to state nursing homes and hospitals to aid in the fight against COVID-19. 
"While there are many aspects of COVID-19 that we still don't know, one thing that isn't in dispute is our seniors and those with preexisting health conditions fair the worst when contracting the virus," Ivey said in a statement. "Protecting our most vulnerable citizens remains a priority for my administration, and it is incumbent to ensure that our nursing homes and hospitals have every tool possible to mitigate the spread of COVID-19 as well as keep their staff and health care professionals safe as they offer exceptional care to those who are ill."
One of the two grant programs will provide up to $50 million to be used by Alabama nursing homes for personal protective equipment, cleaning, personnel costs and "other costs incurred related to the pandemic," according to a press release from Ivey's office. 
The Alabama Nursing Home Association Education Foundation will administer the funds, according to Ivey's office. The non-profit previously received $18.27 million in federal coronavirus relief aid to pay for testing and proactive surveillance of COVID-19 for health care workers and nursing home residents. 
"On behalf of Alabama's nursing homes, I thank Governor Ivey for her continued commitment to assisting the residents and staff in our facilities," said Brandon Farmer, president of the Alabama Nursing Home Association, in a statement. "Our nursing homes continue to provide high quality, compassionate care despite the challenges posed by COVID-19. These funds will help cover the unexpected and ongoing costs we incur during this pandemic and allow us to focus on caring for those most vulnerable to this virus."
The Alabama Hospital Association will administer up to $50 million through the other grant program to state hospitals, according to the release. 
"Despite unprecedented challenges and financial strains as a result of the pandemic, Alabama's hospitals have continued to rise to the occasion in meeting the health care needs of our citizens," said Dr. Don Williamson, president of the Alabama Hospital Association, in a statement. "Our hospitals thank Governor Ivey and her administration for the continued support and financial assistance. This will go a long way to ensure hospitals are able to care for all patients who need hospital services and protect their employees while doing so."  
The two grant programs were funded from the approximately $1.9 billion the state received through the CARES Act. Up to $250 million of that money has been earmarked for the delivery of health care in the state's battle with coronavirus.