Conservation Alabama endorses Russell Bedsole in House District 49 race
Conservation Alabama announced Thursday that the group is endorsing Russell Bedsole in the special Republican primary on Tuesday, Aug. 4.
"Conservation Alabama Action Fund is pleased to announce the endorsement of Russell Bedsole in the State House District 49 Special Election," the group said in a statement.
Tammy Monistere is the executive director of the Conservation Alabama Action Fund.
"We need legislators in Montgomery who will prioritize public lands, clean water, and access to renewable energy," said Monistere. "Bedsole's experience as an Alabaster City Councilor coupled with his genuine appreciation for our state's natural resources make him a prime candidate. We look forward to working with him at the State House."
The special primary election will be held Tuesday, Aug. 4, to fill the seat left vacant when Rep. April Weaver, R-Briarfield, joined the Trump Administration.
House District 49 includes portions of Bibb, Chilton and Shelby Counties.
Conservation Alabama Action Fund describes itself as a non-partisan organization working to protect people and places in Alabama. The group shares information with elected officials and voters about conservation issues, and helps to elect legislators who share members' conservation values.
Bedsole has 22 years of experience with the Shelby County Sheriff's Office. He has also been elected twice by the citizens of Alabaster to represent Ward 5 on the Alabaster City Council.
Bedsole's campaign said that during his time of service, Alabaster has benefited from positive economic growth, a first-class school system and a high quality of life.
Bedsole describes himself as a conservative Christian candidate, who "believes that life starts at conception, that the 2nd amendment should be protected, that our taxes need to be low and fair, and that our cities and counties need their fair share of infrastructure support."
Bedsole says that he is dedicated to the service of the citizens of District 49 and standing up for conservative values and promised to make District 49 a great place to live for all of its citizens by working to improve District 49's infrastructure and traffic flow, increased economic development, and advancing school systems.
In addition to Bedsole, Donna Strong, James Dean, Chuck Martin, Jackson McNeely, and Mimi Penhale are all running in the special Republican primary on Tuesday, August 4. If a Republican runoff election is needed, it will be held on Tuesday, Sep. 1, 2020.
The eventual Republican nominee will face Cheryl Patton in the special general election on Tuesday, Nov. 17.
The vacancy in House District 49 was created when State Representative April Weaver, R-Briarfield, announced her resignation to accept an appointment with the Trump administration as a regional director of the Department of Health and Human Services (HHS).
House District 49 consists of portions of Bibb, Shelby and Chilton Counties. The winner will serve the remainder of April Weaver's term which ends in late 2022.
Voting rights activist calls for federal Department of Democracy
LaTosha Brown, a Selma native who co-founded Black Voters Matter, issued a statement saying that it is time to reimagine American democracy.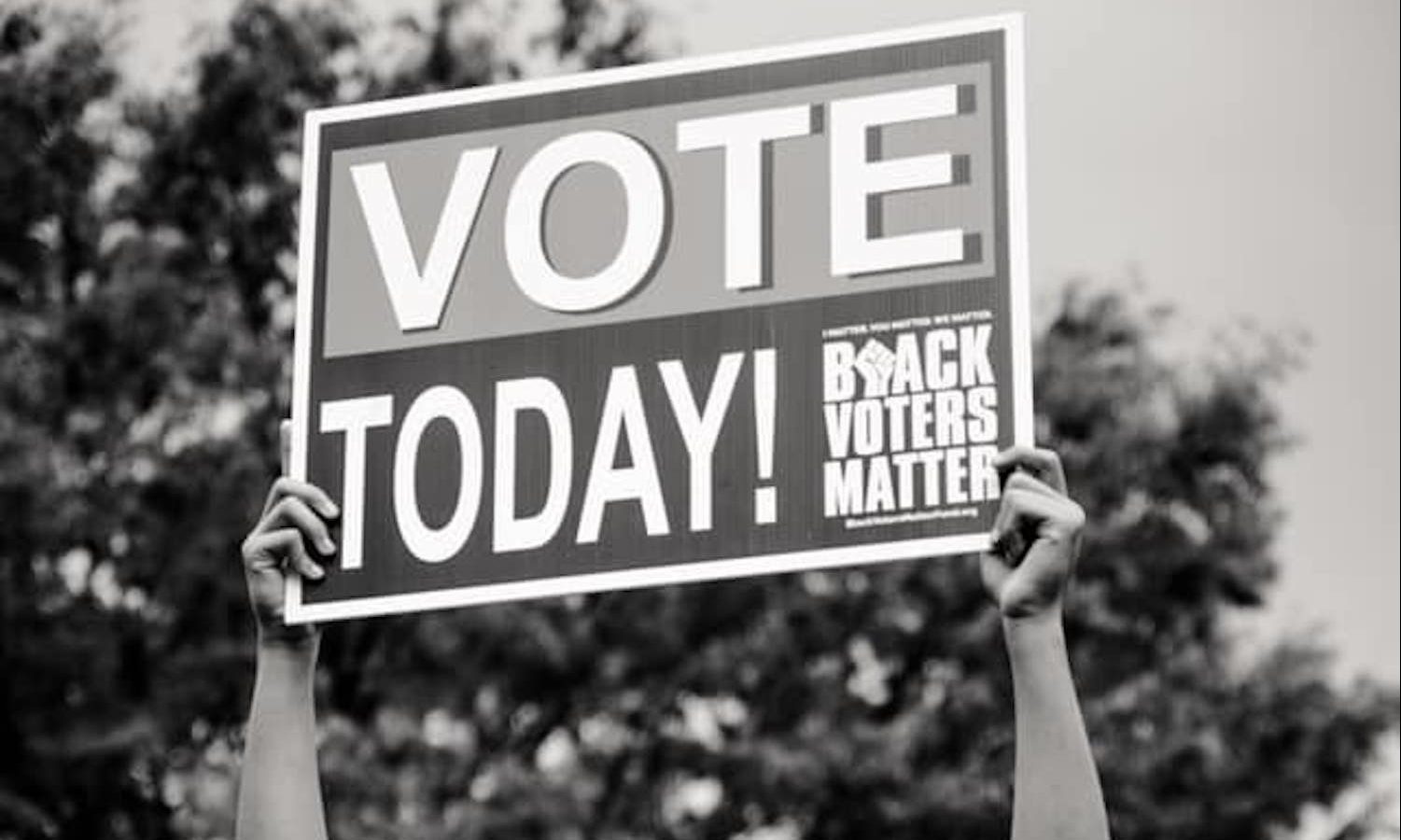 The co-founder of an organization that is working to mobilize Black voters in Alabama and elsewhere used the 55th anniversary of the Voting Rights Act on Thursday to call for a new federal agency to protect voting rights nationwide.
LaTosha Brown, a Selma native who co-founded Black Voters Matter, issued a statement saying that it is time to reimagine American democracy.
"The Voting Rights Act should be reinstated, but only as a temporary measure. I want and deserve better, as do more than 300 million of my fellow Americans," Brown said.
The U.S. Supreme Court invalidated a key provision of the law in a 5-4 ruling in 2013, eliminating federal oversight that required jurisdictions with a history of discrimination to get approval before they changed voting rules.
"To ensure that the Voter's Bill of Rights is enforced, we need a federal agency at the cabinet level, just like the Department of Defense," Brown said. "A Department of Democracy would actively look at the patchwork of election systems across the 50 states and territories. With federal oversight, our nation can finally fix the lack of state accountability that currently prevails for failure to ensure our democratic right to vote."
She cited excessively long lines, poll site closings and voter ID laws in the recent primaries in Wisconsin, Georgia, Kentucky and Texas as voter suppression techniques that disproportionately affect Black and other communities of color.
Brown said that the July 17 passing of Rep. John Lewis, who was nearly killed marching for voting rights in Selma in 1965, has amplified calls for the Voting Rights Act to be strengthened. That's the right direction, she said, but it isn't enough.
"History happens in cycles, and we are in a particularly intense one. We have been fighting for the soul of democracy, kicking and screaming and marching and protesting its erosion for decades," Brown said.