Mimi Penhale, Russell Bedsole advance to GOP runoff in HD49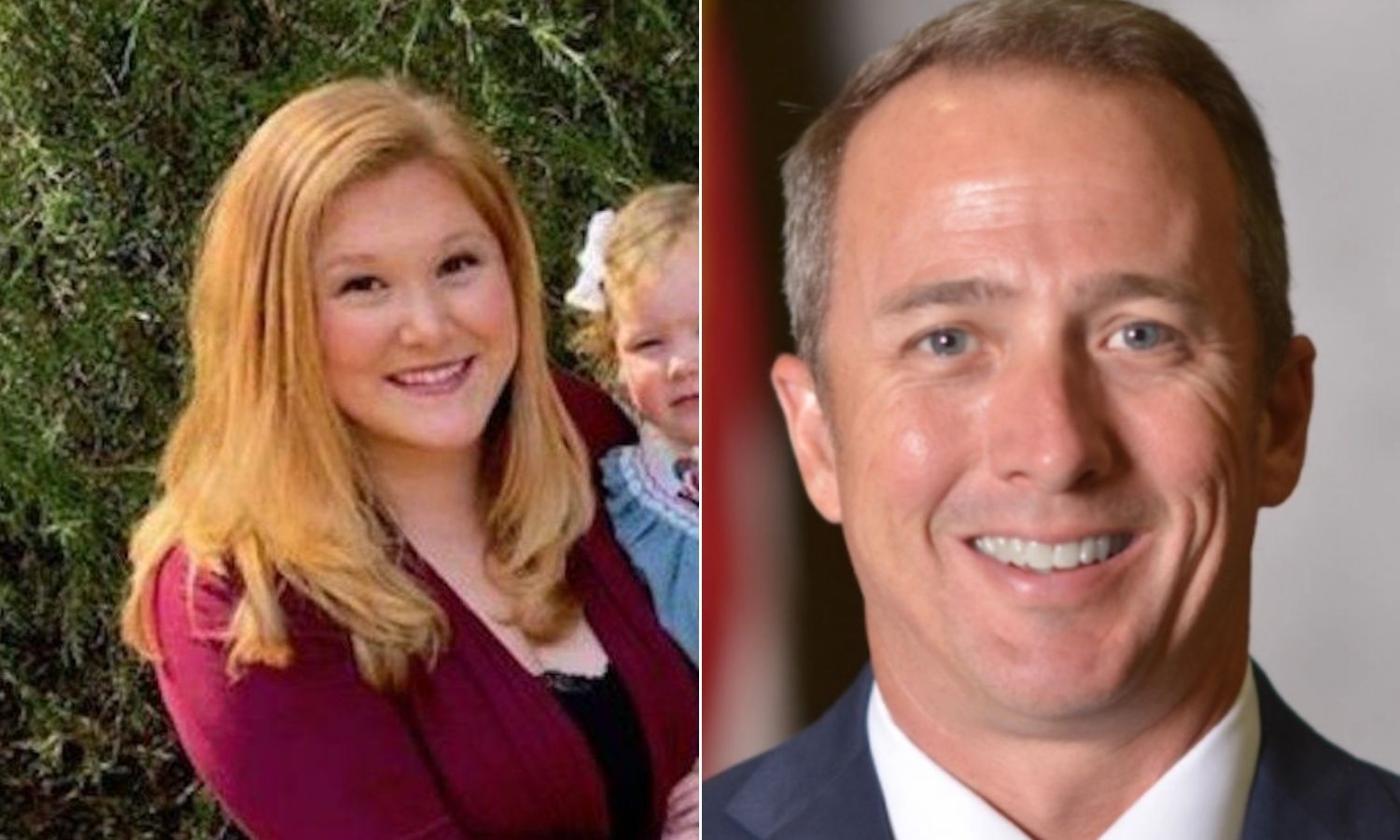 Republican voters in House District 49 went to the polls Tuesday to nominate their next representative. Miriam "Mimi" Penhale and Russell Bedsole received the most votes and will advance on to the special Republican primary runoff scheduled for Sept. 1.
"What an incredible day!" Bedsole said. "Thank you friends and family for your love, support, and prayers. We had a great showing today and we are on to a runoff. Looking forward to getting back out and winning this thing on September 1st."
"THANK YOU Bibb, Chilton and Shelby County!" Penhale said on social media. "I'm looking forward to earning your vote, again, on September 1 in the runoff."
The election was very tight between the two. Mimi Penhale received 829 votes, or 31.4 percent of the votes. Russell Bedsole received 919 votes, or 34.8 percent.
The rest of the votes was split among the other four candidates. James Dean received less than 1 percent, Chuck Martin received 24.3 percent, Jackson McNeely received 2.16 percent and Donna Strong received 6.71 percent.
There were 2,639 votes cast on Tuesday. Voter turnout was 8.88 percent.
Bedsole serves on the Alabaster City Council, Pemhale is the director of the Shelby County Legislative office.
The eventual winner of the Republican nomination will face Democrat Cheryl Patton in the special general election on Tuesday, Nov. 17.
The vacancy in House District 49 was created when State Rep. April Weaver, R-Briarfield, announced her resignation to accept an appointment as a regional director of the Department of Health and Human Services.
House District 49 consists of portions of Bibb, Shelby and Chilton Counties. The winner will serve the remainder of Weaver's term, which ends in late 2022.
Sewell: Confirming Barrett before the election would undermine Supreme Court's legitimacy
"The nomination of Judge Amy Coney Barrett is clearly tainted by the hypocrisy of Senate Republicans to go back on their own promise," Sewell said.
Saturday, Congresswoman Terri Sewell (D-Alabama) released a statement claiming that President Donald J. Trump's (R) nomination of Judge Amy Coney Barrett to replace Justice Ruth Bader Ginsburg as Associate Justice on the Supreme Court was tainted by the hypocrisy of Senate Republicans and that confirming Judge Barrett would undermine the legitimacy of the Supreme Court.
"The Supreme Court nomination by President Trump today, with the 2020 presidential election only 38 days away, denies the American people a voice in this very important decision," Rep. Sewell said. "The nomination of Judge Amy Coney Barrett is clearly tainted by the hypocrisy of Senate Republicans to go back on their own promise not to fill a vacancy on the Supreme Court so close to a presidential election. This standard articulated by Senate Republicans was applied against President Obama's nomination of Judge Merrick Garland eight months before the 2016 presidential election. This blatant power grab by Trump and Senate Republicans is especially disturbing given that the voting process has already begun with hundreds of thousands of voters having cast their ballots in the 2020 presidential election."
"Fairness and comity demand that the Senate not confirm any vacancy on the Supreme Court until the American people have chosen the next president," Sewell concluded. "To do otherwise, I believe would undermine the very legitimacy of the Supreme Court."
Friday before Barrett was even nominated, U.S. Senator Doug Jones (D-Alabama) announced that he will not support any Trump nominee for the Supreme Court for the vacancy created by Justice Ruth Bader Ginsburg's passing. Jones stated, "I will not support the confirmation of any Supreme Court justice nominee before the election."
"Justice Ginsburg was a role model and an inspiration," Sen. Jones said. She was a brilliant and tireless advocate, a champion for fairness and equality, and her efforts have brought our country closer to the ideals upon which it was founded."
"It is a poor reflection of the state of our national politics that, just hours after Justice Ginsburg's passing, we were thrust into a divisive partisan fight over her successor, denying the nation the time to mourn this extraordinary American's death," Jones continued. "Just weeks from a national election, we are confronting a blatant power grab by Senate Majority Leader Mitch McConnell and the President that will undermine the court and subvert the will of the American people."
"Just four years ago, Leader McConnell held open a Supreme Court seat for ten months before a presidential election because he said time and again that, in an election year, we must let the American people decide," Jones said. "If confirming a Supreme Court justice ten months prior to a presidential election would have denied the American people a voice, then isn't he now denying the American people a voice by rushing to confirm a justice just weeks before a presidential election?"
"I believe the answer to this question is a resounding YES," Jones continued. "This is especially true given the urgent legislative work we have yet to do. Leader McConnell should turn his focus instead to protecting the lives and livelihoods of the American people by bringing a new bipartisan COVID-19 relief package up for a vote. We also need to pass the National Defense Authorization Act to support our military. We need to pass our annual funding bills instead of kicking the can down the road with yet another costly continuing resolution. We need to pass the John Lewis Voting Rights Advancement Act, which has languished in this Senate, in order to protect the right of all Americans to vote and participate in our democracy."
"Consequently, under these circumstances, I will not support the confirmation of any Supreme Court justice nominee before the election," Jones explained. We should not force the country into a brutal and divisive partisan confirmation fight while Americans are already voting to choose the next President. If President Trump is re-elected, I will evaluate any pending or future nominee on their merits and vote for or against the nominee based solely on their qualifications."
Trump has already appointed Neil Gorsuch and Brett Kavanaugh to the U.S. Supreme Court. President Barack H. Obama (D) only got to select two of his nominees to the court. When conservative icon Supreme Court Justice Antonin Scalia died in 2016 – the previous election year, Republicans led by McConnell and Sen. Richard Shelby (R-Alabama) blocked Obama's appointee, Merrick Garland.
Jones also voted against previous Trump nominee Brett Kavanaugh.
Congresswoman Terri Sewell represents Alabama's Seventh Congressional District. Sewell has no Republican general election opponent.