Alabama nursing homes can't use rapid COVID-19 test machines without federal guidance
In Alabama, there were 686 coronavirus deaths in long-term care facilities as of Wednesday, which was 42 percent of the state's 1,639 COVID-19 deaths at that point.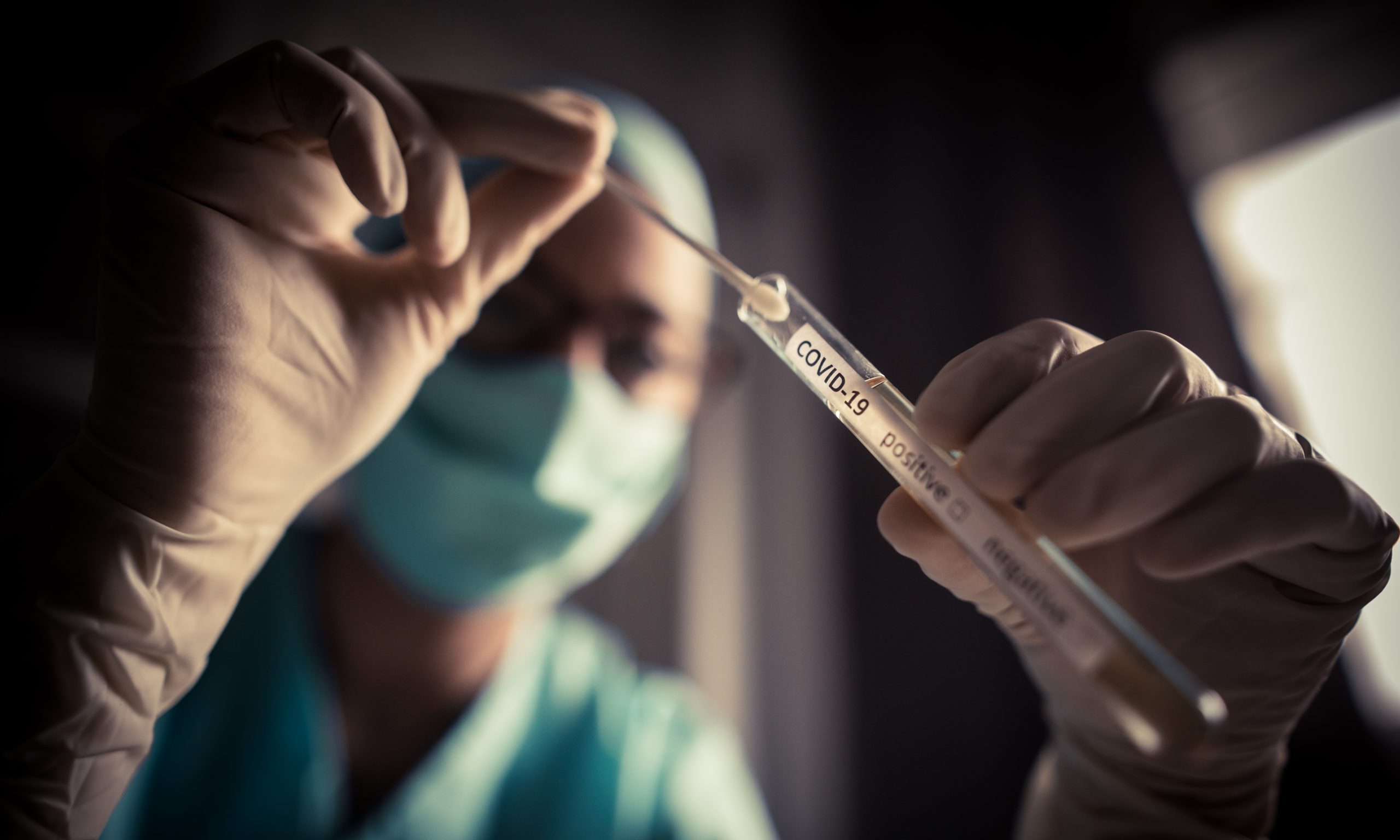 Some Alabama nursing homes have received rapid, point-of-care COVID-19 test machines, but without guidance from the federal agency that sent them, the machines aren't being used.
It's been three weeks since the Centers for Medicare and Medicaid Services in a nationwide conference call with nursing home administrators announced plans to disburse the machines, which can provide results in 15 minutes.
John Matson, director of communications for the Alabama Nursing Home Association, told the Alabama Political Reporter on Wednesday that CMS has said it will send the rapid testing machines to 78 Alabama nursing homes to start, and eventually will supply one to each nursing home in the state. He said some of those 78 facilities have received them while some are still waiting for delivery.
"The biggest thing we're waiting on from CMS is guidance on when and how it wants us to use these machines," Matson said.
Matson said that CMS officials on the July 16 conference call said that regulations and guidance on the testing machines weren't yet ready, but that the agency wanted to go ahead and disburse the machines.
"They wanted to distribute machines and then let the guidance and the regulations catch up," Matson said.
The Trump administration touted the rapid tests machines' ability to bolster testing in nursing homes, which care for older, sick people who are at most risk of serious complications and death due to coronavirus.
As of July 30, 43 states reported 62,925 COVID-19 deaths, which was 44 percent of all coronavirus deaths in those states, according to the Kaiser Family Foundation.
In Alabama, there were 686 coronavirus deaths in long-term care facilities as of Wednesday, which was 42 percent of the state's 1,639 COVID-19 deaths at that point.
While nursing home administrators await those federal guidelines to be able to use the rapid test machines, it's taking longer to get COVID-19 test results from many labs. Matson said some nursing homes are seeing wait times for results as long as a week, which public health experts say makes the results nearly worthless.
"Not every nursing home is experiencing that, but we do know that some are experiencing a longer turnaround time," Matson said.  "As we've said before, knowledge is key, and when we run those tests we need those tests results back in a timely manner so we know how to properly treat our patients and our employees."
The Alabama Department of Public Health on July 31 said that as Alabama continues to see an increase in the number of new COVID-19 cases, it's taking commercial labs and ADPH's lab an average of seven days to get results.
ADPH in the release states that the lengthier turnaround time for test results is due to several factors, including supply chain problems with test reagents, more demand for coronavirus tests nationwide, "and in some cases, increased numbers of unnecessary tests."
"I think it's important to emphasize that that is essentially a worthless result," said Dr. Jeanne Marrazzo, director of infectious disease at UAB, during a press briefing July 30. "At that point, all it tells you is that six days ago you were negative."
And there are problems with the rapid testing machine's accuracy. CMS has said the machines have an error rate of between 15 and 20 percent, and that a negative test result on the machines shouldn't be used to rule out a possible case.
"Negative results should generally be treated as presumptive, do not rule out SARS-CoV-2 infection and should not be used as the sole basis for treatment or patient management decisions, including infection control decisions," CMS said in a FAQ on the rapid test machines for nursing homes.
Matson said CMS told nursing homes that while a negative test result should be followed up with a subsequent lab test to be certain, a positive result on the rapid test machines very likely means the person has coronavirus.
Nursing Home Association announces plan for indoor visits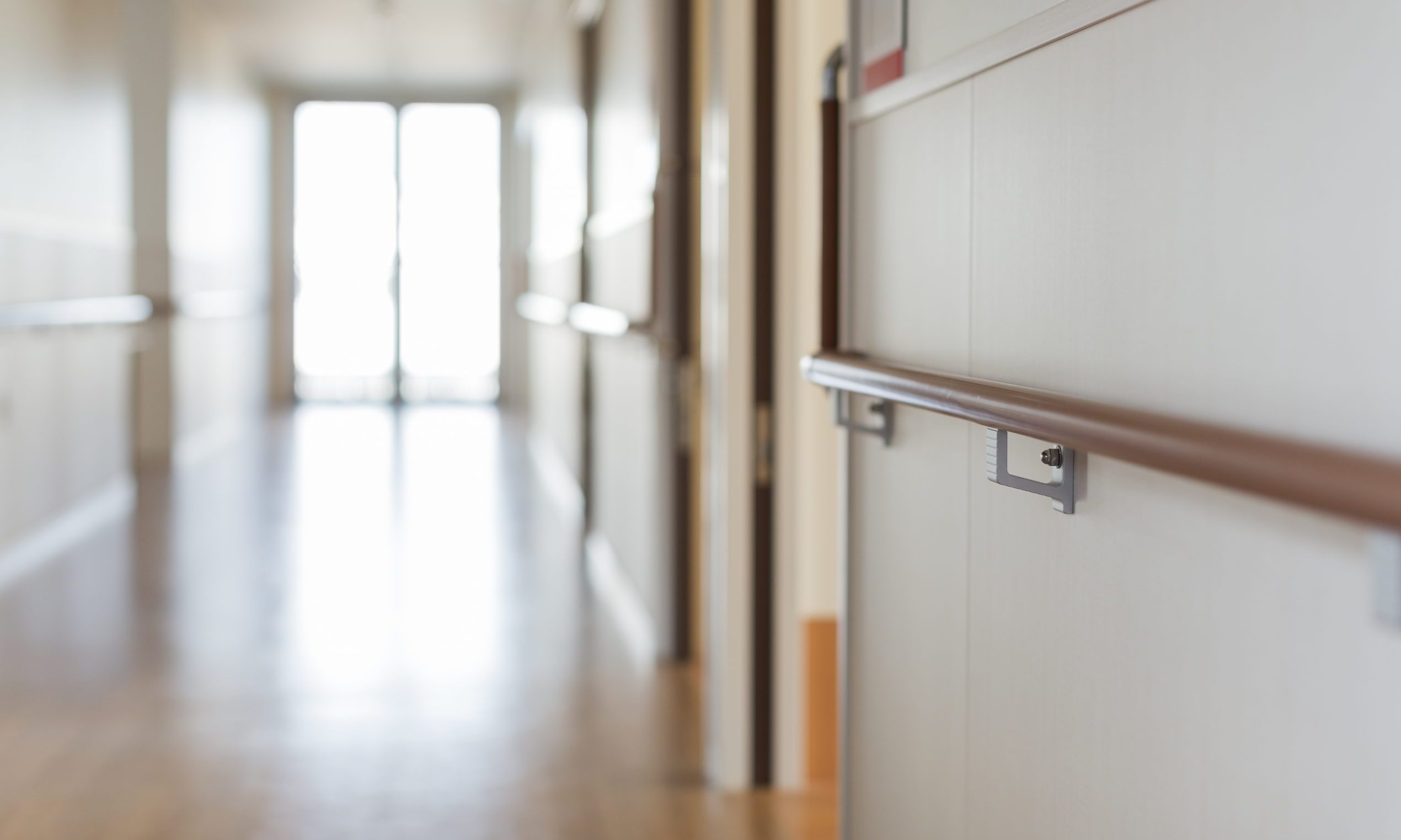 The Alabama Nursing Home Association today announced a plan to resume indoor visitation in nursing homes and continue outdoor visitation. The resumption of limited indoor visits is possible because of a change in guidance from the Centers for Medicare and Medicaid Services (CMS) and an amended state health order.
"It's important for nursing home residents and their family members to be able to visit in person and this is another step toward returning life to normal in nursing homes," said Brandon Farmer, President & CEO of the Alabama Nursing Home Association. "We are pleased CMS is moving in this direction and thankful Governor Kay Ivey and Dr. Scott Harris amended the state health order to accommodate this change. We are working closely with Governor Ivey's administration and the Alabama Department of Public Health to help our members understand and implement these guidelines."
According to the CMS guidance referenced in the amended state health order, visitors and nursing home staff must follow certain requirements for the limited indoor visits. The CMS guidance says, "we encourage facilities in medium and high-positivity counties to test visitors, if feasible. Facilities may also encourage visitors to be tested on their own prior to coming to the facility (e.g. within 2-3 days) with proof of negative test results and date of the test." Visitors must also adhere to CMS' core principles of COVID-19 infection prevention and pass a health screening. The requirements are designed to protect the health of nursing home residents and staff members. Visitors who do not comply with the infection prevention requirements will not be allowed to visit. According to CMS, nursing homes located in a county with a positivity rate of greater than 10% will not be allowed to offer indoor visitation.
"Resident safety is our top priority as we expand visitation and the CMS guidelines will be closely followed. The public must continue to do its part to lower the spread of COVID-19. Decreasing community spread and consistent testing are key to our ability to offer indoor visits," Farmer said.
For indoor visitation, CMS says nursing homes must have no new onset of COVID-19 cases in the last 14 days and not be currently conducting outbreak testing, limit the number of visitors per resident, limit the number of visitors in the building at one time and limit visitors' movement inside the building. Visitors must wear a mask that covers their mouth and nose and practice social distancing while visiting their loved one during their entire visit. Violation of these policies could result in denial of future indoor visits.
CMS said outdoor visitation is still preferable to indoor visits and outdoor visits should be held whenever practicable. All visitors of Alabama nursing homes will need to schedule an appointment to visit their loved one.
Below is a list of do's and don'ts for nursing home visitors.
Nursing Home Visitor Do's and Don'ts
Do
Do schedule an appointment to visit with your loved one

Do use alcohol-based hand sanitizer before, during and after your visit 

Do wear a mask covering your mouth and nose during your entire visit in the facility

Do maintain social distance of at least six feet from staff and residents

Do keep out of areas that are not designated for visitation
Don't
Don't remove your mask while in the facility

Don't leave the designated visitation area

Don't come to the facility without an appointment

Don't come to the facility if you have any symptoms – coughing, sore throat, fever, vomiting, diarrhea, loss of sense of taste or smell – even if you attribute these symptoms to some other cause (allergies or cold).