Opinion | The nothingness of Tommy Tuberville
There is no reason to vote for Tuberville for anything, much less for one of Alabama's two Senate seats. There never has been, and through two years of campaigning, he's never given you a reason. Because Tommy Tuberville has never truly said anything at all.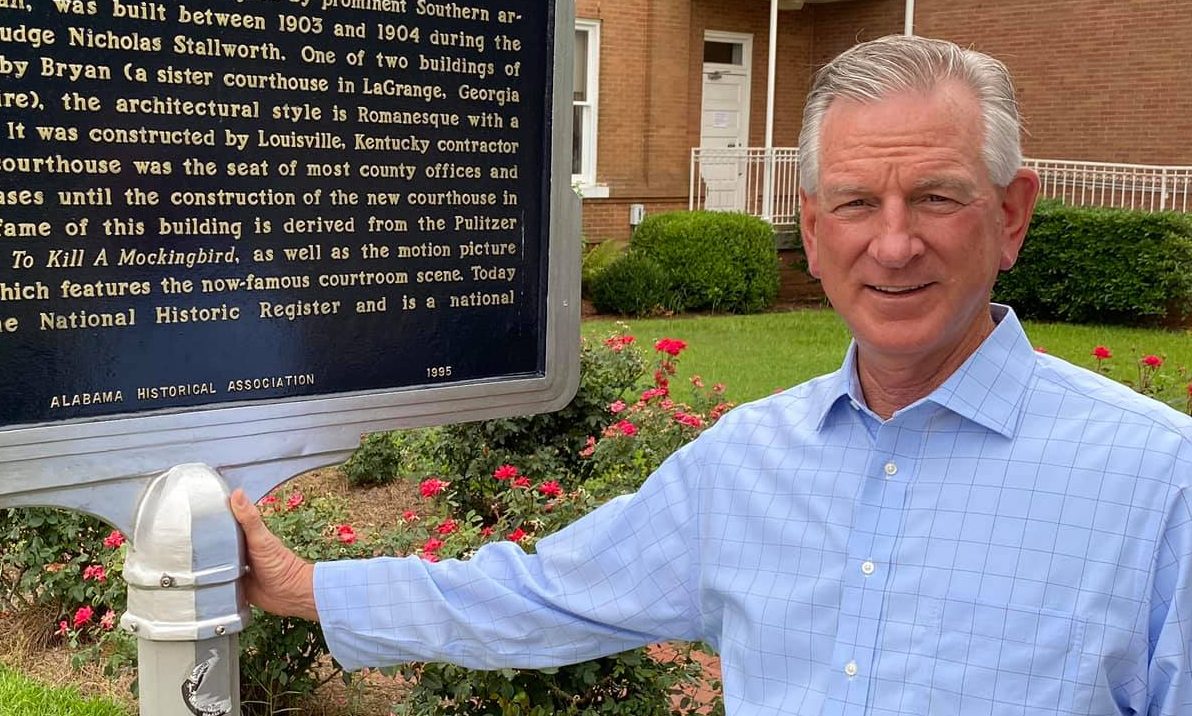 There is no reason to vote for Tommy Tuberville. This is not partisan rhetoric. This is not even an opinion. It's a fact. Through more than a year of campaigning and barbecue lunches and meet-and-greets and Sunrise Club breakfasts and ALFA dinners, Tommy Tuberville has never — not one single time — provided you with his solution to anything. 
I know this because I've listened to the recordings, read the stories, talked to the people who were there. Nothing. Zip. Zilch. On any issue facing Alabama currently. There's a reason for that: Because Tommy Tuberville has nothing to say. He has no deeply held beliefs. He has no ironclad positions. He has no previous knowledge or experience that would make him a candidate for this job. 
So, everything that comes out of his mouth is regurgitated garbage that he thinks you want to hear. And if a bunch of you tell him that you don't like what he said, then he happily and without an ounce of shame starts saying the opposite. 
Because at the end of the day, Tommy Tuberville doesn't give a damn about you or this state — hell, he just moved here 10 minutes ago. He has no idea what problems are facing Alabama, much less how to solve them, and he hasn't spent an hour trying to figure them out. 
He just wants this job as a senator — just for the prestige and the power. 
That's how you wind up with a U.S. Senate candidate whose plan to solve the education woes of a state with one of the worst-rated education outcomes is this steaming pile of nothing: "The best and most viable solutions come from the local level where parents, students, and local administrators can collaborate and work towards success together. And I believe that school choice, charter schools, and improving our existing public schools are all things that need to be a part of the education mix for Alabama children."
Read that again. The man could write anything he wants on his website with unlimited space and no editing. And his stated education plan is improving public education by "improving public education." Inspiring! 
But wait, you haven't heard his ideas for fixing health care — the single biggest issue weighing on Alabamians, according to several voter polls. Our health care system in this state stinks, and we routinely rank at the bottom in the country for health and wellness. Alabama had more than 300,000 people without health insurance prior to the COVID-19 pandemic. We have thousands more now. 
Here is Tuberville's plan for these issues: "Obamacare must go. This failed experiment has led to higher costs, less quality care, and a system that hurts patients and doctors more than it helps. I believe that we need a return to the free-market where companies compete for your business while ensuring that pre-existing conditions are not a deterrent to obtaining quality insurance and care."
Now, I could write a series of columns on the stupidity contained within these three sentences, but let's just hit the most obvious. There is NO plan here from Tuberville. There's no anything. Just buzzwords and the obligatory shot at Obamacare. And the weird promise to take away people's health care in the middle of a pandemic while offering zero alternatives. 
Yeah, sure, tens of thousands of people would die, but all of those words were popular with the consultants who wrote them. 
Look, there are real-life consequences for placing unprepared, unqualified people in positions of power and importance. No people should know and understand this better than the people of Alabama. Yet, somehow, we don't. Somehow, election after election, we get suckered into voting for fools because those fools paid their qualifying money to the most popular political party at the time. 
Which is exactly the way we have, as a finalist for U.S. Senate from Alabama, a man who has admitted on air that he "wouldn't have a clue" how to address the current pandemic, called the stimulus bill that likely saved America from a deep depression "just absolutely criminal" and recently told people that $600 per week in federal unemployment benefits was just "too much." 
And he said all of those dumb things because he thought that's what you wanted to hear. Heck, he even said them with an aw-shucks, gal-darnit routine and complained about them rascals up yonder in Wash-uh-tun. 
Because after all, he's just like "y'all" — if "y'all" own a house, a lake house, a beach house, several cars and a few boats. 
There is no reason to vote for Tuberville for anything, much less for one of Alabama's two Senate seats. There never has been, and through two years of campaigning, he's never given you a reason. Because Tommy Tuberville has never truly said anything at all.
Opinion | Sponsored hate has taken a beating. You can help kill it
"Turn by turn, the money spigot has slowly stopped flowing to America's most hateful and divisive politicians."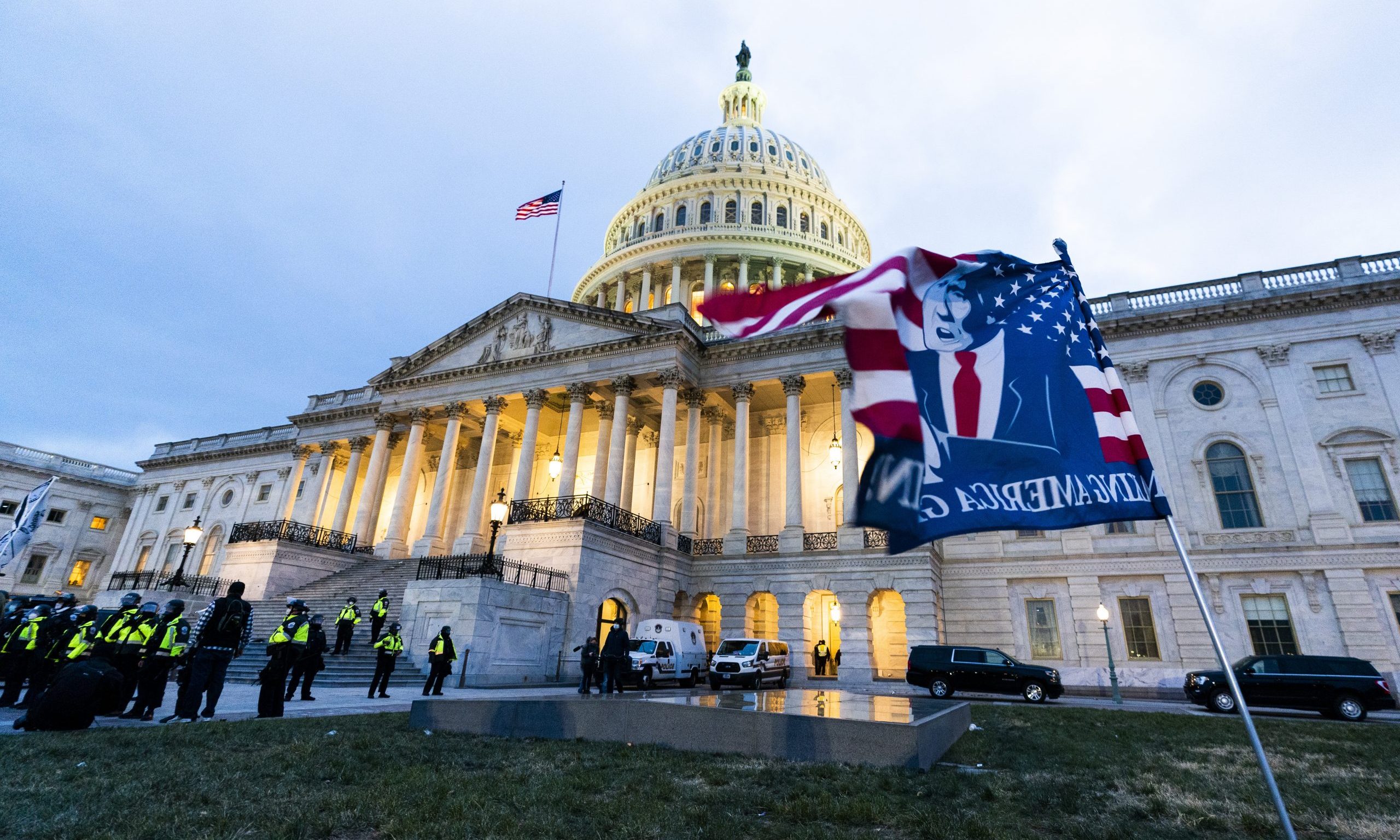 Turn by turn, the money spigot has slowly stopped flowing to America's most hateful and divisive politicians in the wake of last week's attack on the U.S. Capitol. 
Disney was the latest company to announce that it would no longer provide campaign donations to the politicians who voted to reject the results of the 2020 presidential election. Walmart quickly joined it. And those two mega-donors joined insurance giant Blue Cross/Blue Shield, Marriott Hotels, American Express, Hallmark, Verizon, Comcast, Amazon, Mastercard, Citibank, AT&T and Deloitte — all of which pledged not to donate to the lawmakers who voted to undermine the election. 
Hell, Hallmark went so far as to request a refund from Sens. Josh Hawley and Roger Marshall. 
In the state of Alabama, there will also be big changes soon. 
Several top companies — the Big Mules, as they're known — are planning reforms of their own, and they're considering sweeping changes to the manner in which they dole out campaign contributions. According to a source, the changes could alter the face of politics in this state — "they're that significant." 
I'll take an "I'll believe it when I see it" stance on that, but I am 100 percent convinced, after a number of conversations with executives at several companies, that changes are being seriously discussed and that something will happen. How significant those changes are, we'll see. 
But if you're a business leader in this state, why wouldn't you take this opportunity to change things, and change them on your terms? 
You have the perfect cover to stop supporting the crazy people that we've been sending to Montgomery for the last several years and instead bring this state a true two-party system. You can remove many of the people whose ideas and behaviors have thwarted economic expansion and killed off lucrative business projects. 
Imagine an Alabama that wasn't governed by braindead, rightwing nuts who are constantly scheming to get farther to the right than the next guy, and to make big headlines while doing it. No more transgender bathroom bills. No more overtly racist monuments bills. No more attempts to get a Bible or Jesus into a school activity. 
Imagine the good we might do if we weren't worried about all of that nonsense. 
I'm sorry, forgive me: Imagine all the money we might make if we weren't worried about that nonsense. 
This is the time to stop supporting lunatics. 
And for the good and decent people of Alabama — the real patriots — it is time to make sure they do so. 
We get caught up sometimes believing that progressives are a tiny percentage of the Alabama population. That's probably because progressive candidates win such a tiny percentage of elections. 
But the truth is, if you check out the results of statewide elections, the real number is about 40 percent, maybe a little higher. That's a huge number. And it could make a huge difference. 
No business can afford to watch 40 percent of its customers walk away. No company would even risk it. 
So, take a stand. Demand that the major companies in this state follow BCBS' lead and change the way they dole out contributions. 
Pay attention to your local businesses and restaurants, and watch where they advertise. If they financially support radio hosts, podcasts or websites that spread misinformation and division, don't support them. And let them know why. 
Don't apologize for it, either. You're not asking everyone to believe the same way you are. You're not telling people they can't have an opinion. You're simply saying that you won't support the hatefulness and divisiveness any longer. 
And Lord knows we could use less of those.