Brooks: Democratic relief proposals would make Americans more dependent on government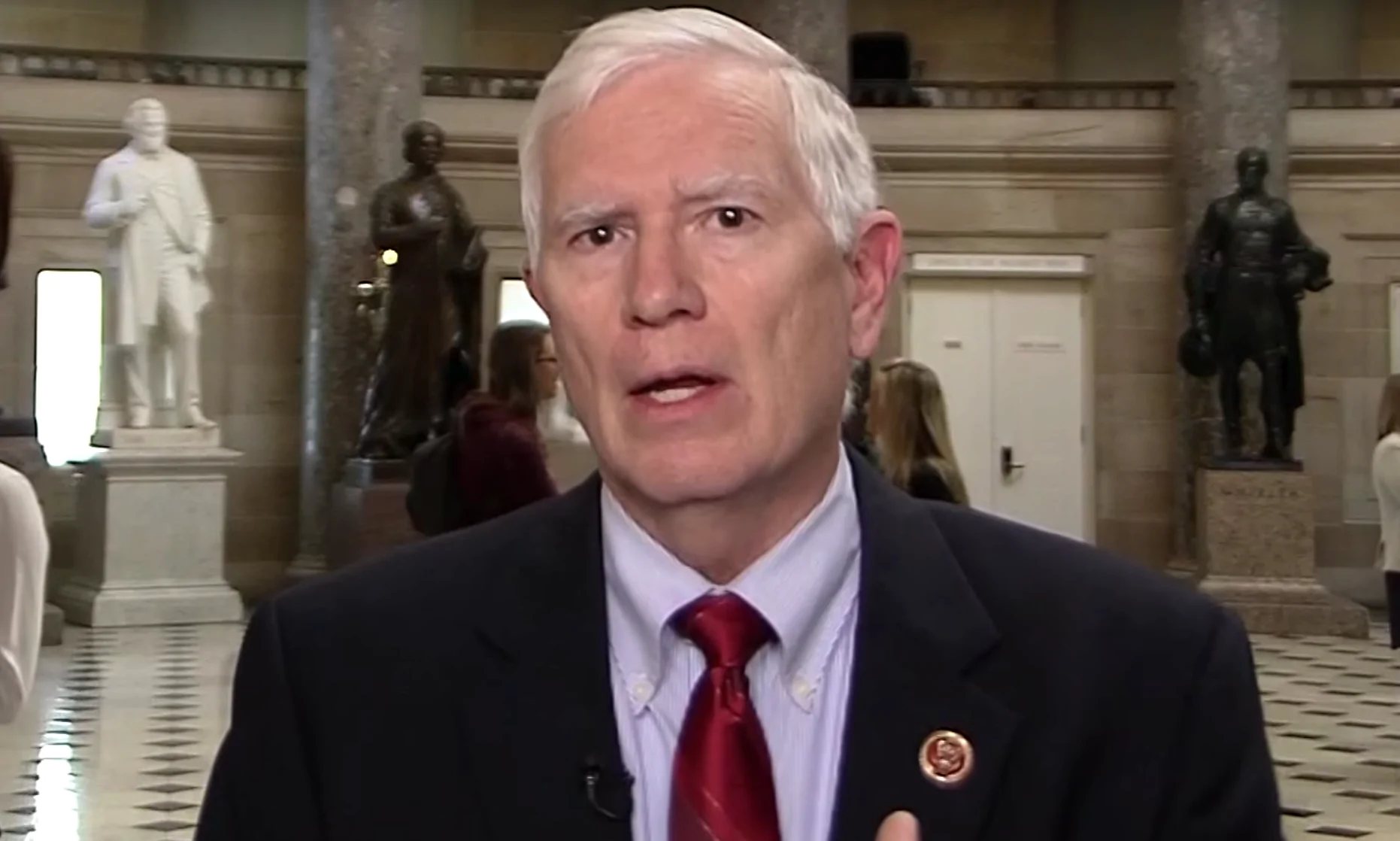 Congressman Mo Brooks, R-Alabama, on Thursday said on social media that Democrats believe that redistributing wealth and expanding government handouts will help them in the 2020 elections.
"Socialist Democrats want as many Americans as possible dependent on the government," Brooks said. "They perceive that redistributing wealth and expanding government handouts will help Democrats tremendously in the 2020 elections. The more Americans voting for a living rather than working for a living, the better the Socialist Democrats' election chances."
Fox Business Channel commentator Stuart Varney shared similar views to Brooks.
"The left doesn't want you to work for your money, they want you to be dependent on a government handout which they control," Varney said. "This is economic fantasy land, wealth confiscation, trashes the constitution. Money printing on a massive scale invites inflation. Socialism really is dangerous to your financial health."
"You can see where the left is headed: tax the rich, print money, make us all dependent on the government," said Varney. "They want to salvage political power from a government-ordered shutdown."
In 1980, the entire national debt was just $903 billion. Since then, federal spending, much of it mandatory spending, has ballooned the size of government and the national debt. The debt has now grown to $26.6 trillion.
This year's budget deficit is nearly triple what the whole debt was back then and Congress is debating another coronavirus aid package that would be paid by deficit spending.
One issue that Congress has been grappling with is how much money should the government give to people impacted by the coronavirus crisis.
Conservatives are concerned that borrowing more money for more and more aid will grow the debt while discouraging people from working.
"A possible consequence of a poorly targeted, expansive government stimulus package?" said Heritage Foundation Research Fellow in Economics, Budget and Entitlements Rachel Greszler. "If you continue excessively high payments, then you end up just trading a global health pandemic for a fiscal crisis."
"It's neither fair nor helpful to tantalize unemployed workers with unemployment benefits equal to 150% or 200% of their usual earnings, because long-term unemployment leads to lower incomes and opportunities, as well as a decline in physical and mental health," Greszler explained. "Policymakers should be focused on helping Americans get safely back to work, including granting new flexibilities to allow workplaces to adjust to the conditions of COVID-19."
"Humans are hard-wired to be productive," Greszler concluded. "They will be far better off if policymakers focus on enabling work opportunities—such as removing barriers to working, trading, innovating, and investing—than on incentivizing unemployment."
Brooks is in his fifth term representing Alabama's 5th Congressional District. He has no Democratic opponent in the Nov. 3 general election. Brooks previously served in the Alabama House of Representatives, the Madison County Commission and as a prosecutor.
Sewell votes in favor of National Apprenticeship Act
The bill would invest more than $3.5 billion to create nearly one million new apprenticeship opportunities.
Congresswoman Terri Sewell, D-Alabama, last week voted in favor of the National Apprenticeship Act, legislation to reauthorize the National Apprenticeship Act for the first time since its enactment in 1937.
The new National Apprenticeship Act will create one million new apprenticeship opportunities over the next five years. Registered apprenticeships provide workers with paid, on-the-job training, and are the nation's most successful federal workforce training program.
"As a long-time supporter of expanding registered apprenticeships, I am thrilled to support today's legislation to provide 1 million new apprenticeship opportunities over five years," Sewell said. "Our Nation is facing the worst economic downturn since the Great Depression and estimates show that more than 7 million of the pandemic's job losses will be permanent. We need bold investments like those in the National Apprenticeship Act to accelerate the economy and help get the American people back to work in stable, good-paying jobs of the future."
The bill invests more than $3.5 billion over the next five years.
The act establishes a $400 million grant program to support the expansion of apprenticeship opportunities, including pre-apprenticeships and youth apprenticeships, which will increase $100 million annually to reach $800 million by 2025.
The legislation also codifies and streamlines standards for registered apprenticeship, youth apprenticeship and pre-apprenticeship programs to make it easier for both apprentices and employers to participate in high-quality apprenticeships and codifies the Department of Labor's Office of Apprenticeship.
It directs the office to convene industry leaders, labor organizations, educators and others to expand apprenticeships into new occupations and sectors.
Supporters say the bill could yield $10.6 billion in net benefits to U.S. taxpayers in the form of increased tax revenue and decreased spending on public-assistance programs and unemployment insurance, and that nothing is more effective at breaking the cycle of poverty than a well-paying full-time job.
Sewell is about to enter her sixth term representing Alabama's 7th Congressional District.