Jones calls for fixes to USPS delays and reduced costs for election mail
"Like voting itself, the U.S. Postal Service is vital to our democracy," wrote Sen. Doug Jones and 46 other senators to the U.S. postmaster general.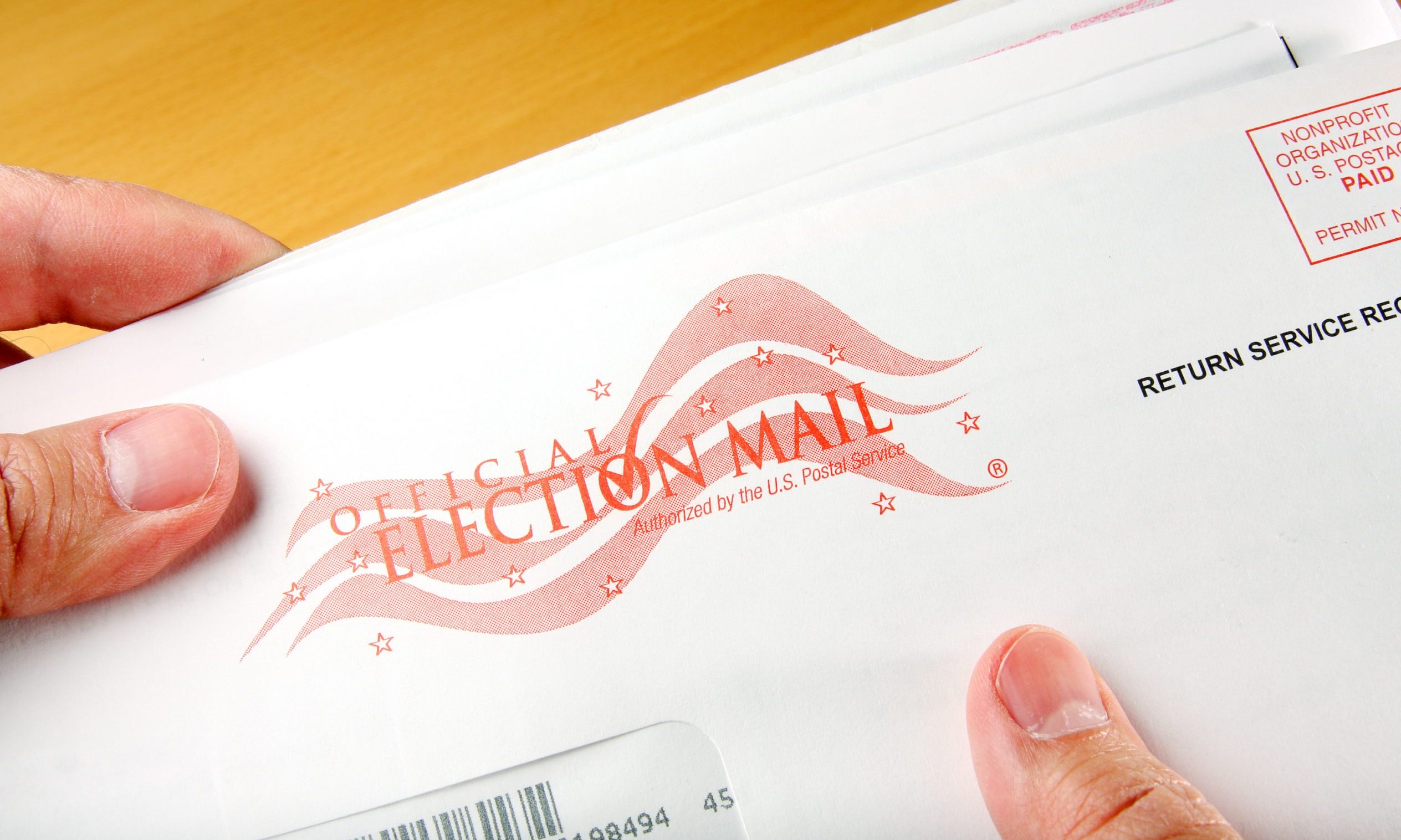 Democratic Alabama Sen. Doug Jones and 46 Senate colleagues in a letter to the U.S. postmaster general on Thursday expressed serious concerns over changes that will increase the cost of citizens to vote.
"Like voting itself, the U.S. Postal Service is vital to our democracy. Since you assumed the role of Postmaster General, there have been disturbing reports regarding changes at USPS that are causing significant delays in the delivery of mail. Under normal circumstances, delayed mail is a major problem – during a pandemic in the middle of a presidential election, it is catastrophic," the senators wrote in the letter to Postmaster General Louis DeJoy. 
President Donald Trump on Thursday repeated statements he's made that the U.S. Postal Service won't be able to process mail-in ballots in the November election without the needed federal funding, which he is withholding. 
"They want $3.5 billion for the mail-in votes. Universal mail-in ballots. They want $25 billion—billion—for the post office. Now they need that money in order to have post office work so it can take all of these millions and millions of ballots," Trump told Fox Business host Maria Bartiromo Thursday morning. "Those are just two items. But if you don't get those two items, that means you can't have universal mail-in voting. Because they're not equipped to have it."
DeJoy in recent days has ordered major reshuffling in the Postal Service's management ranks, ordered a hiring freeze and made other cuts. Secretaries of state nationwide were also notified that instead of the 20-cent bulk rate for election mail, as has been used for decades, now it would cost 55 cents to send such mail via first-class postage. 
The Postal Service in previous elections treated all election mail, no matter how much was spent on postage, as first-class and as such expedited delivery. The recent announcement signals that election mail not sent first class will not receive the same expedited delivery times, worrying many that DeJoy, appointed by the Postal Service's majority-Republican board in May, is attempting to exert political influence into mail delivery just before the presidential election. 
Trump has repeatedly said, without factual cause, that mail-in ballots are ripe for fraud. Mail-in voting has surged across the country in recent elections and even more so amid the COVID-19 pandemic. Several states — including California, Colorado and Washington — conduct all elections almost entirely by mail.
Mail-in voting fraud is incredibly rare, according to The Brennan Center for Justice, which noted that in Oregon, a state that votes primarily by mail, only about a dozen cases of voter fraud were proven out of 100 million mail-in ballots since 2000. 
"As Postmaster General, you have a duty to our democracy to ensure the timely delivery of election mail. Millions of Americans' right to vote depends on your ability to get the job done. We urge you not to increase costs for election officials, and to direct all Postal Service employees to continue to prioritize delivery of election mail," the senators' letter continues.
Baldwin, Escambia and Mobile residents impacted by Sally urged to apply for federal aid
FEMA has approved $11.1 million in housing grants to individuals and families through Sept. 28, according to the governor's office.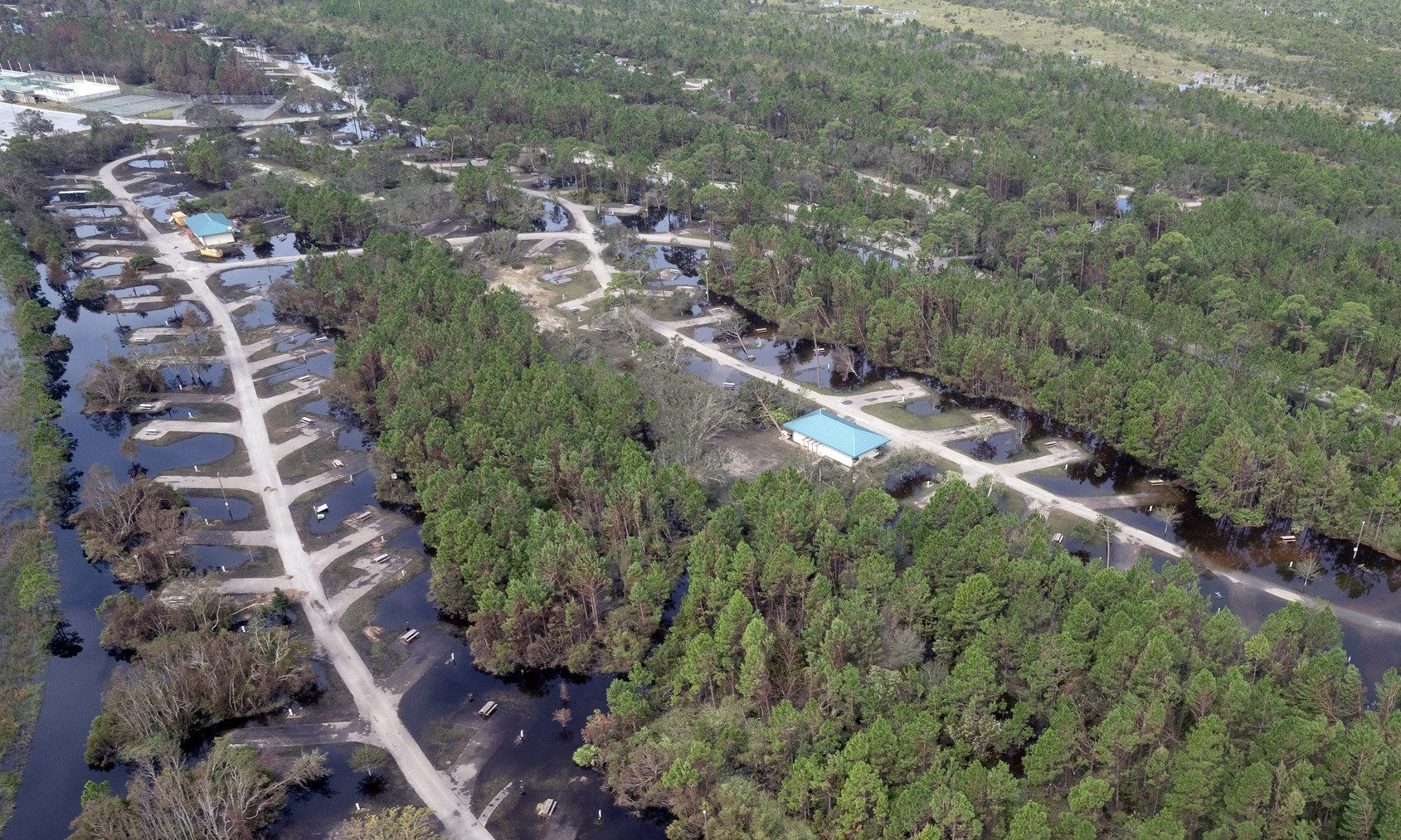 Gov. Kay Ivey on Monday announced more than $11 million in federal disaster aid has been approved for those impacted by Hurricane Sally in Baldwin, Escambia and Mobile counties.  
FEMA has approved $11.1 million in housing grants to individuals and families through Sept. 28, according to Ivey's office. 
"Hurricane Sally took a punch to our coastal areas, but thanks in part to the millions of dollars in federal assistance, the people of Alabama are moving along the road to recovery," Ivey said. "I remain grateful to President Trump, Administrator Gaynor and their teams for prioritizing the people of Alabama reeling from Hurricane Sally. We will get through this together; we have done it before, and we will do it again."
Federal grants to repair homes or for renting temporary housing made up $8.9 million of the FEMA funding. Grants for childcare, moving and storage, medical and dental comprised the remaining $2.1 million. 
The U.S. Small Business Administration has approved an additional $570,900 in disaster home repair loans for those impacted by Sally.
Ivey's office encourages homeowners and renters in Baldwin, Mobile and Escambia counties to apply to FEMA for federal disaster assistance as soon as possible. Residents of these three Alabama counties may also be eligible to receive assistance for uninsured and underinsured damage and losses resulting from the hurricane.
Residents in those three counties impacted by Hurricane Sally may register for FEMA disaster assistance online by visiting disasterassistance.gov or by calling 800-621-3362. Persons who are deaf, hard of hearing or have a speech disability and use a TTY may call 800-462-7585. Multi-lingual operators are available. The toll-free lines are open daily from 6 a.m. to midnight CST.
Those with a homeowner's insurance policy are encouraged to file an insurance claim before applying for federal assistance. 
Information that may be useful to have when you register include:
Address of the damaged primary dwelling where the damage occurred

Current mailing address

Current telephone number

Insurance information and description of disaster-caused damage and loss

Total household annual income

Names and birth dates of family members who live in the household

Name and Social Security number of co-applicant (if applicable)

Routing and account number for checking or savings account so FEMA may directly transfer disaster assistance funds
 For more information on Hurricane Say visit FEMA's website here.