Manufacture Alabama appoints Jon Barganier as chief operations officer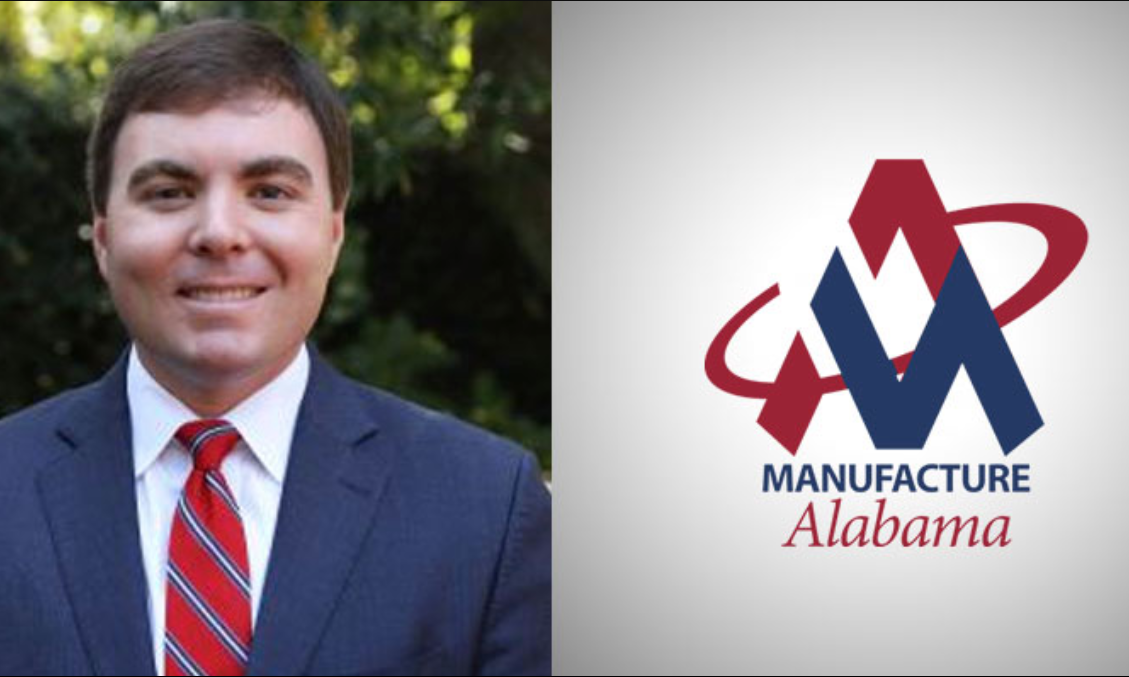 Manufacture Alabama announced the appointment of Jon Barganier as its new COO, effective immediately. Barganier comes to Manufacture Alabama with more than 14 years of experience, including a decade of coordinating legislative agendas, developing policy priorities, establishing communication strategies and staff management.
Most recently, Jon served as the primary lobbyist and regulatory analyst for the American Petroleum Institute in Alabama. In his role as executive director for the Alabama Petroleum Council, Barganier represented the oil and natural gas industry on behalf of 13 member companies with in-state assets along with more than 600 additional members across the country.
"Jon is the ideal leader for Manufacture Alabama," said George Clark, president of Manufacture Alabama. "He is a seasoned mover and shaker with significant experience working with elected officials in the great state of Alabama, operating an effective team, and recognizing the future challenges we must confront. We are fortunate to have Jon as our COO."
Before joining Manufacture Alabama, Barganier served as deputy chief of staff to Gov. Kay Ivey and provided leadership during the transition of authority in April 2017 between the Bentley and Ivey administrations. During the Bentley administration, Barganier served in roles ranging from chief of staff, deputy chief of staff and legislative liaison.
"I am incredibly grateful and excited to assume this role and for the future of Manufacture Alabama," said Barganier. "I look forward to working with George and the rest of the Manufacture Alabama team to build on the solid foundation that has been laid, to successfully serve our members and to fulfill the vision to make Alabama the best business and political location in the U.S. for manufacturers."
Barganier has experience working as a government consultant leading the development of state public policy and legislation on behalf of the leadership in the Alabama Senate. Prior to consulting, Barganier spent five years in the Alabama Department of Finance developing and implementing a performance management program for state government agencies and decision makers.
Barganier is a graduate of the University of Alabama and received his MBA from Auburn University Montgomery. He lives in Montgomery with his wife, Leigh, and their two children, Nash and Jeb. He is an active member of First United Methodist Church and enjoys coaching youth sports in the community.
Baldwin, Escambia and Mobile residents impacted by Sally urged to apply for federal aid
FEMA has approved $11.1 million in housing grants to individuals and families through Sept. 28, according to the governor's office.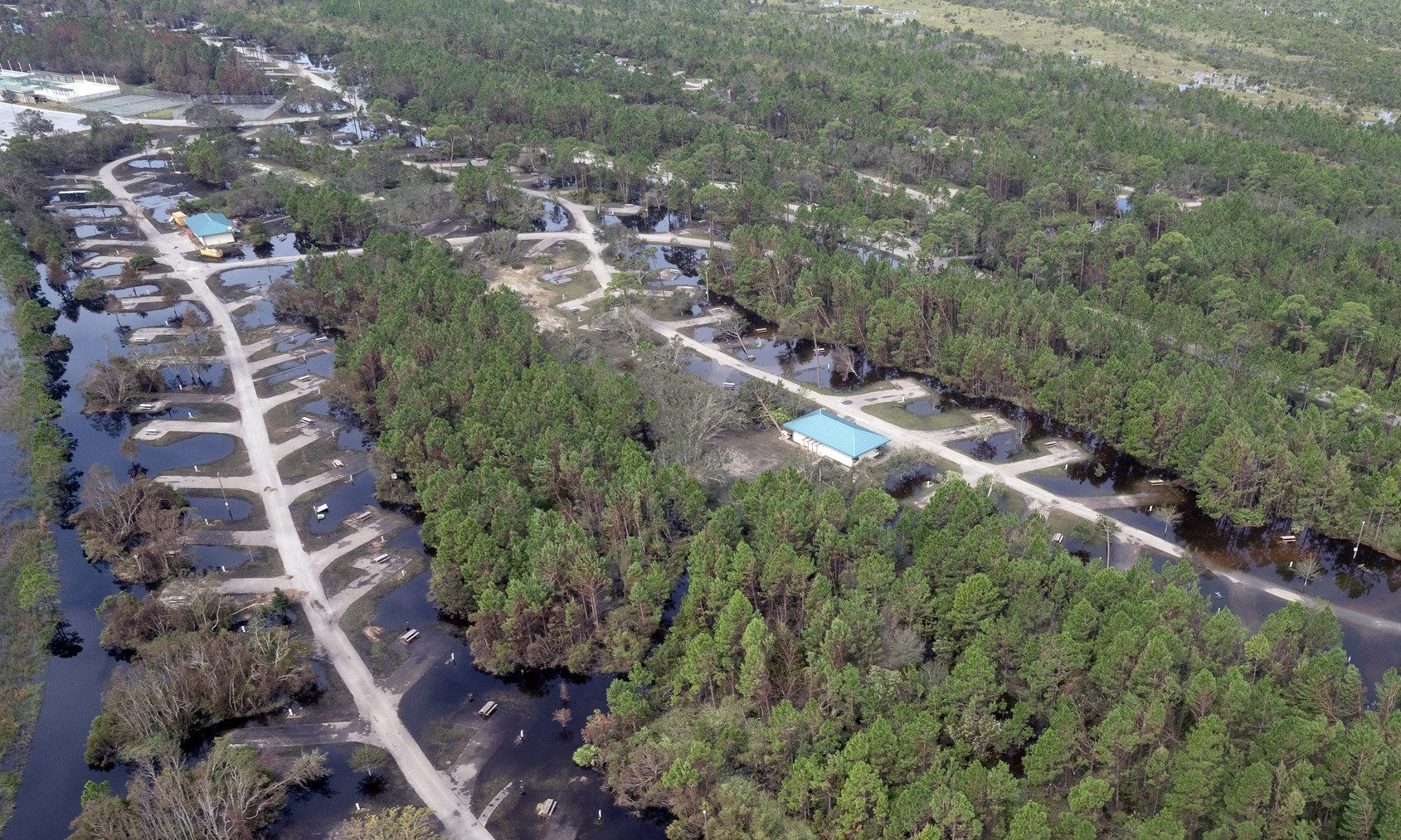 Gov. Kay Ivey on Monday announced more than $11 million in federal disaster aid has been approved for those impacted by Hurricane Sally in Baldwin, Escambia and Mobile counties.  
FEMA has approved $11.1 million in housing grants to individuals and families through Sept. 28, according to Ivey's office. 
"Hurricane Sally took a punch to our coastal areas, but thanks in part to the millions of dollars in federal assistance, the people of Alabama are moving along the road to recovery," Ivey said. "I remain grateful to President Trump, Administrator Gaynor and their teams for prioritizing the people of Alabama reeling from Hurricane Sally. We will get through this together; we have done it before, and we will do it again."
Federal grants to repair homes or for renting temporary housing made up $8.9 million of the FEMA funding. Grants for childcare, moving and storage, medical and dental comprised the remaining $2.1 million. 
The U.S. Small Business Administration has approved an additional $570,900 in disaster home repair loans for those impacted by Sally.
Ivey's office encourages homeowners and renters in Baldwin, Mobile and Escambia counties to apply to FEMA for federal disaster assistance as soon as possible. Residents of these three Alabama counties may also be eligible to receive assistance for uninsured and underinsured damage and losses resulting from the hurricane.
Residents in those three counties impacted by Hurricane Sally may register for FEMA disaster assistance online by visiting disasterassistance.gov or by calling 800-621-3362. Persons who are deaf, hard of hearing or have a speech disability and use a TTY may call 800-462-7585. Multi-lingual operators are available. The toll-free lines are open daily from 6 a.m. to midnight CST.
Those with a homeowner's insurance policy are encouraged to file an insurance claim before applying for federal assistance. 
Information that may be useful to have when you register include:
Address of the damaged primary dwelling where the damage occurred

Current mailing address

Current telephone number

Insurance information and description of disaster-caused damage and loss

Total household annual income

Names and birth dates of family members who live in the household

Name and Social Security number of co-applicant (if applicable)

Routing and account number for checking or savings account so FEMA may directly transfer disaster assistance funds
 For more information on Hurricane Say visit FEMA's website here.