Auburn to limit attendance to 20 percent in Kentucky opener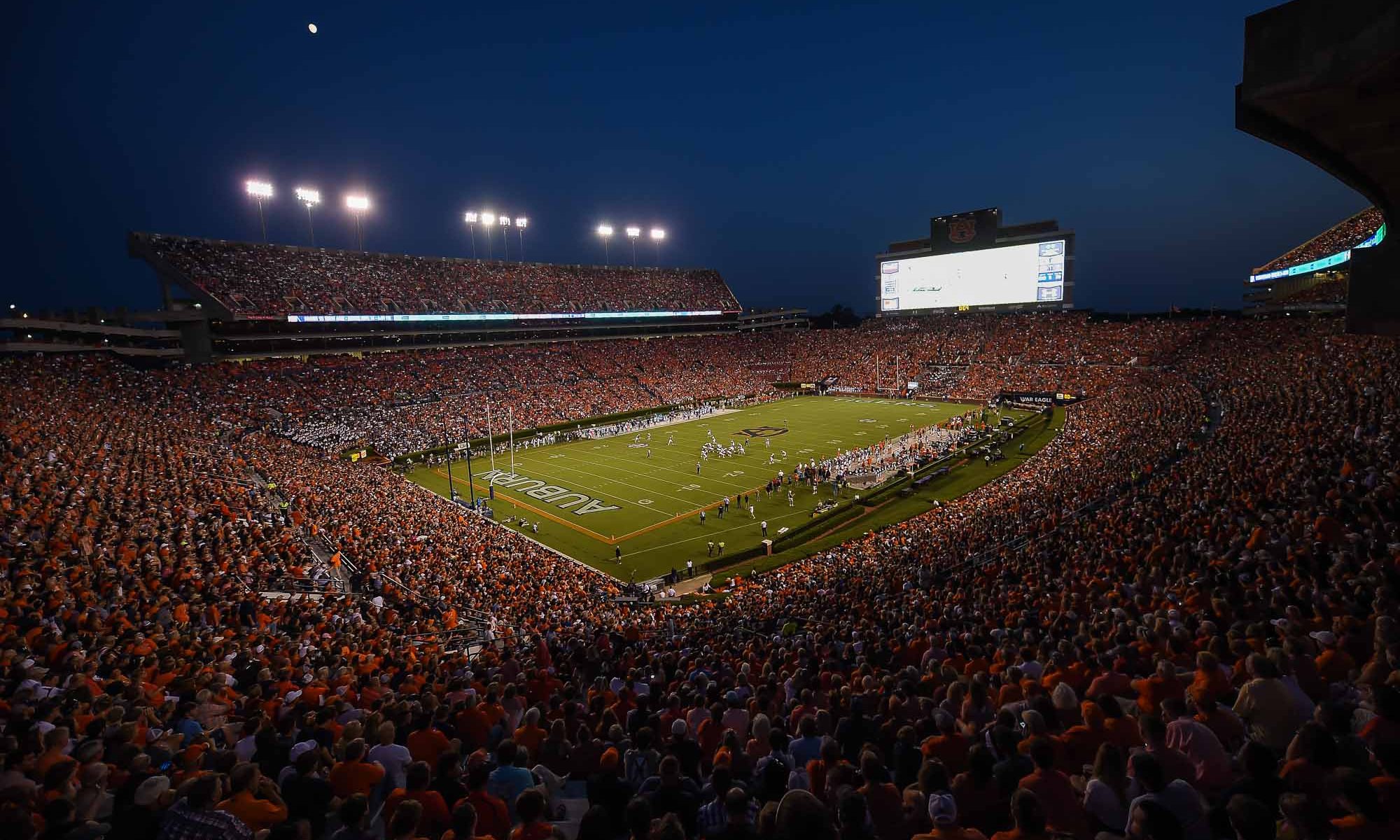 Auburn University announced Wednesday that it will be capping attendance at Jordan-Hare Stadium at around 20 percent capacity, approximately 17,490 seats, for its first home game against Kentucky on Sept. 26. Most of those tickets will be distributed to Auburn University students.
"While we wish we could pack 87,451 fans into Jordan-Hare Stadium for all five home games this season, the coronavirus pandemic has necessitated a temporary reduction in capacity," said Auburn athletic director Allen Greene. "With so many passionate Auburn supporters eager to attend, the decision to select who receives access to tickets is extraordinarily difficult."
"I've heard from many of you who treasure the memories you made by attending Auburn football games when you were students," Greene continued. "We plan to provide that same opportunity for our current students, so they'll be able to forever look back fondly on their fall Saturdays on the Plains. Students, we're counting on you to amplify your voices – while practicing physical distancing and wearing face coverings – so that Auburn will maintain what Coach Malzahn calls 'the best home-field advantage in college football.'"
"As the season progresses, tickets for non-students may become available, potentially allowing our Tigers Unlimited season ticket holders to attend," Greene added. "With stadium capacity reduced by 80 percent and five home games instead of seven, our Athletics budget will experience a shortfall of tens of millions of dollars this year. As you may know, revenue from football finances all 21 Auburn teams."
"To make up a portion of this deficit, we're asking our donors and season ticket holders who opt out of attending to please consider donating their season ticket purchases as part of our 'Believe in Auburn' campaign," Greene said. "It's a tough time to be asking for donations. However, one thing I've learned about Auburn people is that their love for our university and its athletic programs is often exceeded only by their generosity. So, I come to you today humbly asking you to consider investing in Auburn by converting your season ticket purchase into a philanthropic gift. Strength in numbers is the ultimate checkmate, giving us a distinct advantage."
"Every day, I see the return on your investment," Greene wrote. "I see it in the 550 student-athletes we serve. I see it when they compete for championships. I see it when they serve our community. I see it when they earn their degrees. I see it when they go on to enjoy success in careers as educators, attorneys, accountants, nurses, doctors, pharmacists, engineers and too many professions to enumerate. Our student-athletes, coaches and sports medicine team, under the direction of Dr. Michael Goodlett, have worked tirelessly to prevent the spread of COVID-19."
The university held out hope that they will be able to increase ticket sales for the four home games in October, November and December. Tim Jackson is the executive associate athletic director at Auburn.
"At this time, because of a substantial reduction in capacity, we are not able to offer you tickets to the Kentucky game on Sept. 26," Jackson wrote Tigers Unlimited donors. "This does not mean that you are not eligible for the remaining four home games. Eligibility for the remaining home games will be determined later based on the number of opt-outs, number of donor seats made available and TUF-Football priority."
"In the coming days, you will receive an email from us asking that you opt-in or opt-out of tickets for the 2020 season," Jackson continued. "If you wish to attend any of the home games for the 2020 football season, if the opportunity becomes available, please opt-in. Those who are not interested in attending games for the 2020 football season should opt-out and will have three options available: (1) Make a philanthropic donation to support the 'Believe in Auburn' fund, supporting Auburn student-athletes, (2) credit purchase to the 2021 football season or (3) receive a full/partial refund. Regardless of your preference, your 2021 seats/membership will not be jeopardized."
A season ticket holder, who was not a Tigers Unlimited donor, was sent an email from the Auburn ticket office: "We expect Jordan-Hare Stadium to be around 20% of capacity for the home opener vs. Kentucky and a large majority of the tickets will be distributed to current Auburn University students. We did not make this decision lightly and are grateful for your support as a 2020 Eagles Nest season ticket holder. We have elected to offer tickets to the students in hopes that they receive the same opportunity that so many of us were able to enjoy as students by attending an Auburn football game together. As we all know, the novel coronavirus (COVID-19) has changed our world and we are reminded daily just how quickly things can change. With this reduced capacity, we will not be able to fulfill your order and will receive a full refund later this fall."
The University of Alabama has been cleared to operate at up to 25 percent capacity when they open their home football season in Tuscaloosa in October. Alabama opens the season on Sept. 26 playing the University of Missouri in Columbia, Missouri.
The Southeastern Conference, which both Auburn and Alabama are members of, is one of three Power Five conferences who are attempting to play college football this fall. The PAC 12 and Big 10 college presidents have both voted to postpone fall sports, including college football, to some time in Spring. The PAC 12 has suspended all sporting activities to January 1. That impacts winter sports, including college basketball, as well. The Ivey League, MAC, SWAC, and Mountain West conferences have also postponed football to spring due to coronavirus fears.
At this point 1,905 Alabamians have died from COVID-19.
Vaccines should protect against mutated strains of coronavirus
Public health experts say it will be some time before vaccines are available to the wider public.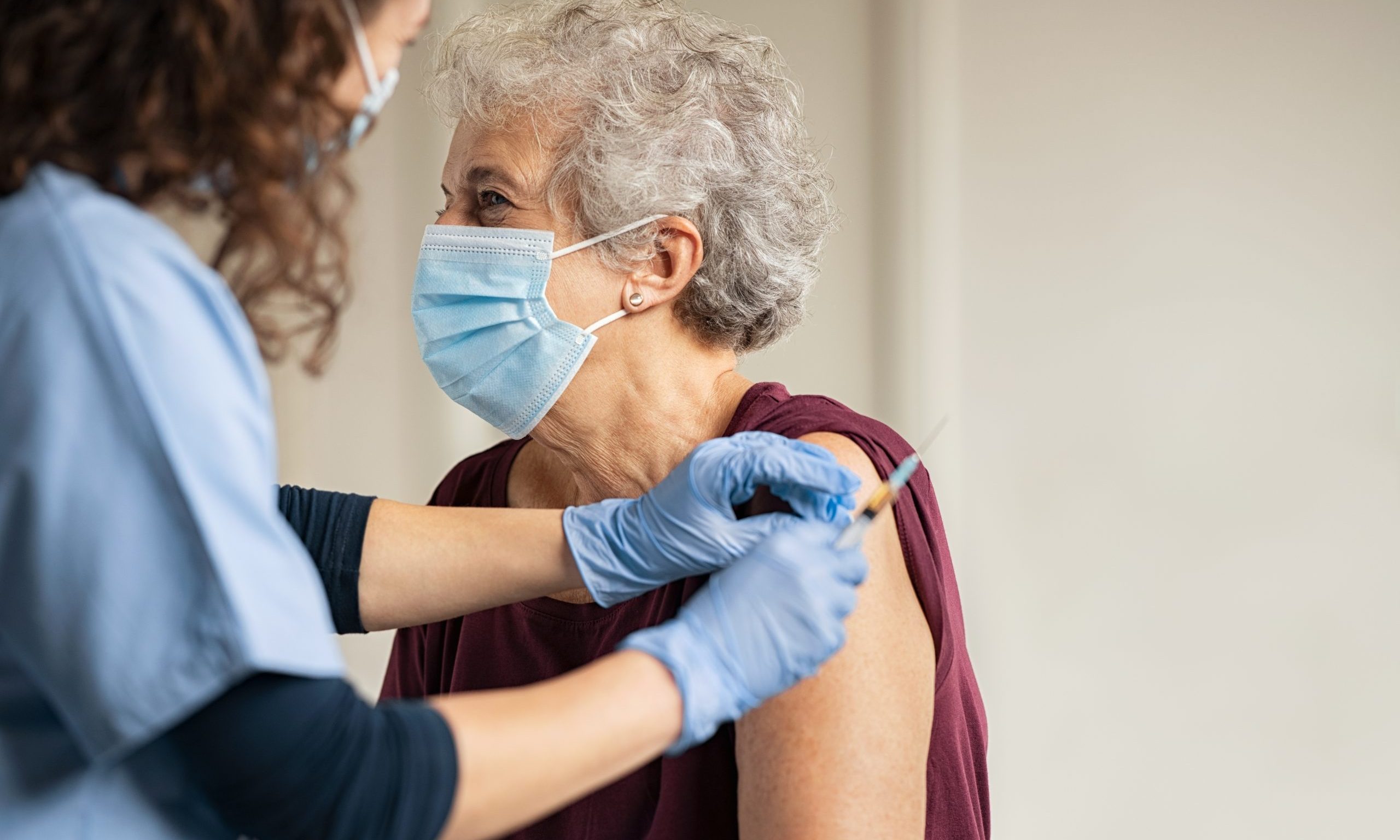 Multiple vaccines for COVID-19 are in clinical trials, and one has already applied for emergency use authorization, but how good will those vaccines be against a mutating coronavirus? A UAB doctor says they'll do just fine. 
Dr. Rachael Lee, UAB's hospital epidemiologist, told reporters earlier this week that there have been small genetic mutations in COVID-19. What researchers are seeing in the virus here is slightly different than what's seen in the virus in China, she said. 
"But luckily the way that these vaccines have been created, specifically the mRNA vaccines, is an area that is the same for all of these viruses," Lee said, referring to the new type of vaccine known as mRNA, which uses genetic material, rather than a weakened or inactive germ, to trigger an immune response. 
The U.S. Food And Drug Administration is to review the drug company Pfizer's vaccine on Dec. 10. Pfizer's vaccine is an mRNA vaccine, as is a vaccine produced by the drug maker Moderna, which is expected to also soon apply for emergency use approval. 
"I think that is incredibly good news, that even though we may see some slight mutations,  we should have a vaccine that should cover all of those different mutations," Lee said. 
Researchers at the University of North Carolina at Chapel Hill and the University of Wisconsin-Madison found in a recent study, published in the journal Science, that COVID-19 has mutated in ways that make it spread much more easily, but the mutation may also make it more susceptible to vaccines. 
In a separate study, researchers with the Commonwealth Scientific and Industrial Research Organisation found that while most vaccines were modeled after an earlier strain of COVID-19, they found no evidence that the vaccines wouldn't provide the same immunity response for the new, more dominant strain. 
"This brings the world one step closer to a safe and effective vaccine to protect people and save lives," said CSIRO chief executive Dr. Larry Marshall, according to Science Daily. 
While it may not be long before vaccines begin to be shipped to states, public health experts warn it will be some time before vaccines are available to the wider public. Scarce supplies at first will be allocated for those at greatest risk, including health care workers who are regularly exposed to coronavirus patients, and the elderly and ill. 
Alabama State Health Officer Dr. Scott Harris, speaking to APR last week, urged the public to continue wearing masks and practicing social distancing for many more months, as the department works to make the vaccines more widely available.
"Just because the first shots are rolling out doesn't mean it's time to stop doing everything we've been trying to get people to do for months. It's not going to be widely available for a little while," Harris said.