Aderholt says there is still a long way to go on rural broadband
Congressman Robert Aderholt, R-Haleyville, said Friday that while great strides have been made in the last few years, there is still a long way to go on rural broadband.
"Right now, in our country, there are 21.3 million rural Americans who live without reliable broadband," Aderholt said in an email to constituents. "Here at home access to broadband is below the national average, with almost a third of homes in rural Alabama lacking access to a reliable broadband connection. This reality impacts so many people in our district, and the Coronavirus pandemic has only put a spotlight on this digital divide."
"As you know, rural broadband has been one of my top priorities in Congress for a long time," Aderholt stated. "We have been able to make big strides in recent years by implementing programs like ReConnect, which I was proud to have led the fight to get that created. However, I know that more needs to be done, and the Coronavirus pandemic has highlighted how important it is to finally get rural broadband done."
"When this pandemic started, I knew that broadband would be an essential issue with millions of people forced to work from home," Aderholt continued. "While many were able to transition to teleworking, for folks in rural areas this has been extremely difficult. It was because of this that I fought hard to secure funding for rural broadband in the CARES Act, and I was very pleased that $340 million was allocated to this issue."
Of the $340 million to rural broadband in the CARES Act, $200 million went to FCC's Connected Care Pilot program, $100 million is to go through the ReConnect program, $25 million went to the Distance Learning and Telemedicine programs and $15 million went to the Rural Telehealth programs LHHS and HRSA.
"This funding is a step in the right direction, but if it is only used for temporary measures in rural communities then the problem on inadequate rural broadband will continue to persist," Aderholt said. "That's why I urged Congressional leadership to make CARES Act funds eligible for permanent rural broadband infrastructure and that Congress provides additional time for the buildout of new infrastructure."
"While we are all eager to get our kids back in school, the reality of the COVID-19 pandemic has forced school districts to make tough decisions between reopening completely, implementing a hybrid model, or going fully online," Aderholt explained. "What makes this decision even harder for schools is that many of their students will not have access to the broadband they need to attend virtual class or complete online learning. This reality is beyond unacceptable. Kids should not have to sacrifice their education just because they live in rural communities and don't have reliable broadband."
"As I said earlier, there have been great strides made over the past few years when it comes to rural broadband. However, there is a long way to go, and solving this issue once and for all is long overdue," Aderholt stated. "I will continue to do everything in my power to secure high quality and reliable broadband across our state, because no community should be without it. The fight for this issue is not over, and I am certainly not putting my gloves down anytime soon – it's high time we get rural broadband done."
Robert Aderholt is in his twelfth term representing Alabama's 4th Congressional District. He faces Democratic nominee Rick Neighbors in the Nov. 3 general election.
Baldwin, Escambia and Mobile residents impacted by Sally urged to apply for federal aid
FEMA has approved $11.1 million in housing grants to individuals and families through Sept. 28, according to the governor's office.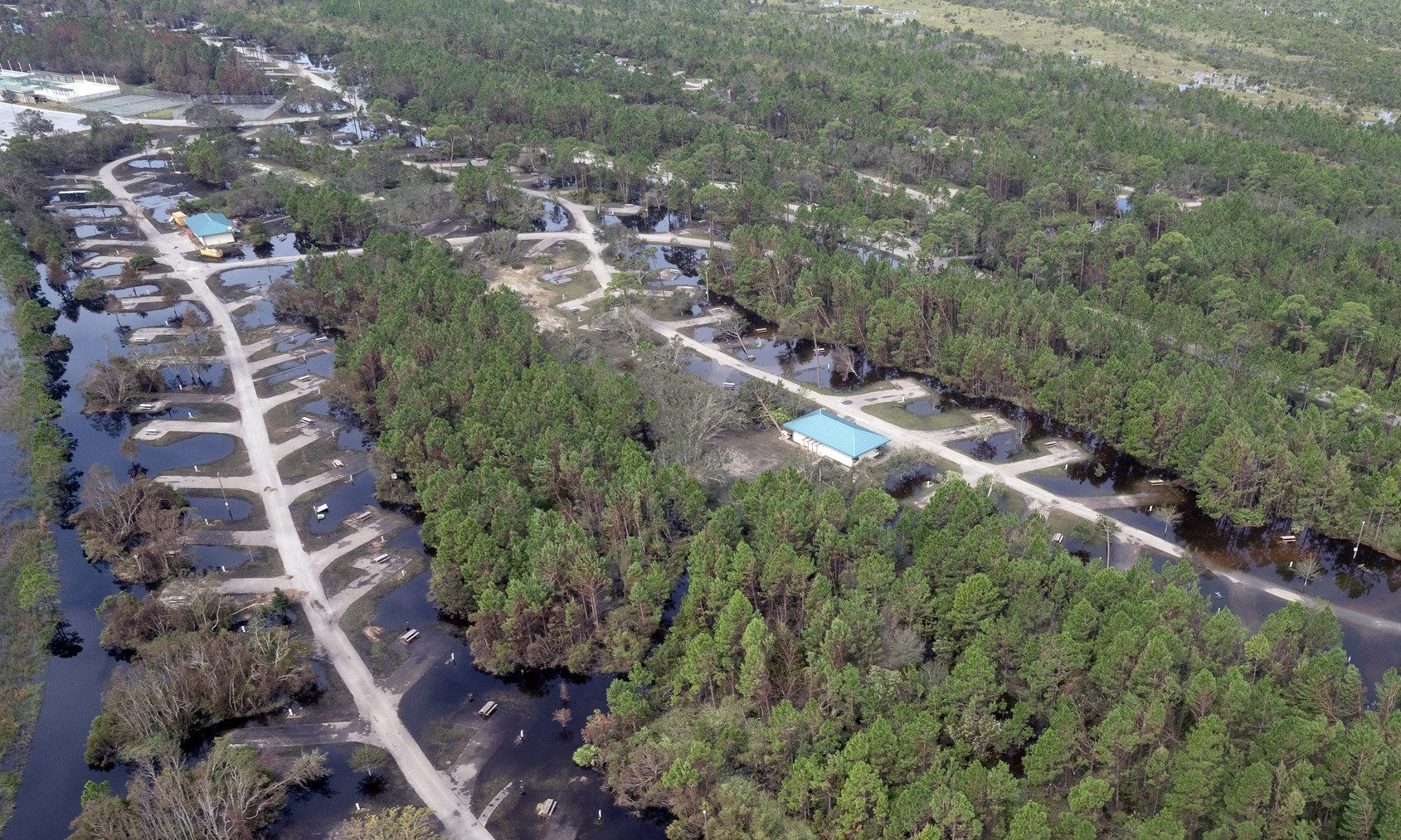 Gov. Kay Ivey on Monday announced more than $11 million in federal disaster aid has been approved for those impacted by Hurricane Sally in Baldwin, Escambia and Mobile counties.  
FEMA has approved $11.1 million in housing grants to individuals and families through Sept. 28, according to Ivey's office. 
"Hurricane Sally took a punch to our coastal areas, but thanks in part to the millions of dollars in federal assistance, the people of Alabama are moving along the road to recovery," Ivey said. "I remain grateful to President Trump, Administrator Gaynor and their teams for prioritizing the people of Alabama reeling from Hurricane Sally. We will get through this together; we have done it before, and we will do it again."
Federal grants to repair homes or for renting temporary housing made up $8.9 million of the FEMA funding. Grants for childcare, moving and storage, medical and dental comprised the remaining $2.1 million. 
The U.S. Small Business Administration has approved an additional $570,900 in disaster home repair loans for those impacted by Sally.
Ivey's office encourages homeowners and renters in Baldwin, Mobile and Escambia counties to apply to FEMA for federal disaster assistance as soon as possible. Residents of these three Alabama counties may also be eligible to receive assistance for uninsured and underinsured damage and losses resulting from the hurricane.
Residents in those three counties impacted by Hurricane Sally may register for FEMA disaster assistance online by visiting disasterassistance.gov or by calling 800-621-3362. Persons who are deaf, hard of hearing or have a speech disability and use a TTY may call 800-462-7585. Multi-lingual operators are available. The toll-free lines are open daily from 6 a.m. to midnight CST.
Those with a homeowner's insurance policy are encouraged to file an insurance claim before applying for federal assistance. 
Information that may be useful to have when you register include:
Address of the damaged primary dwelling where the damage occurred

Current mailing address

Current telephone number

Insurance information and description of disaster-caused damage and loss

Total household annual income

Names and birth dates of family members who live in the household

Name and Social Security number of co-applicant (if applicable)

Routing and account number for checking or savings account so FEMA may directly transfer disaster assistance funds
 For more information on Hurricane Say visit FEMA's website here.