Denied: Mike Hubbard has 15 days to report to prison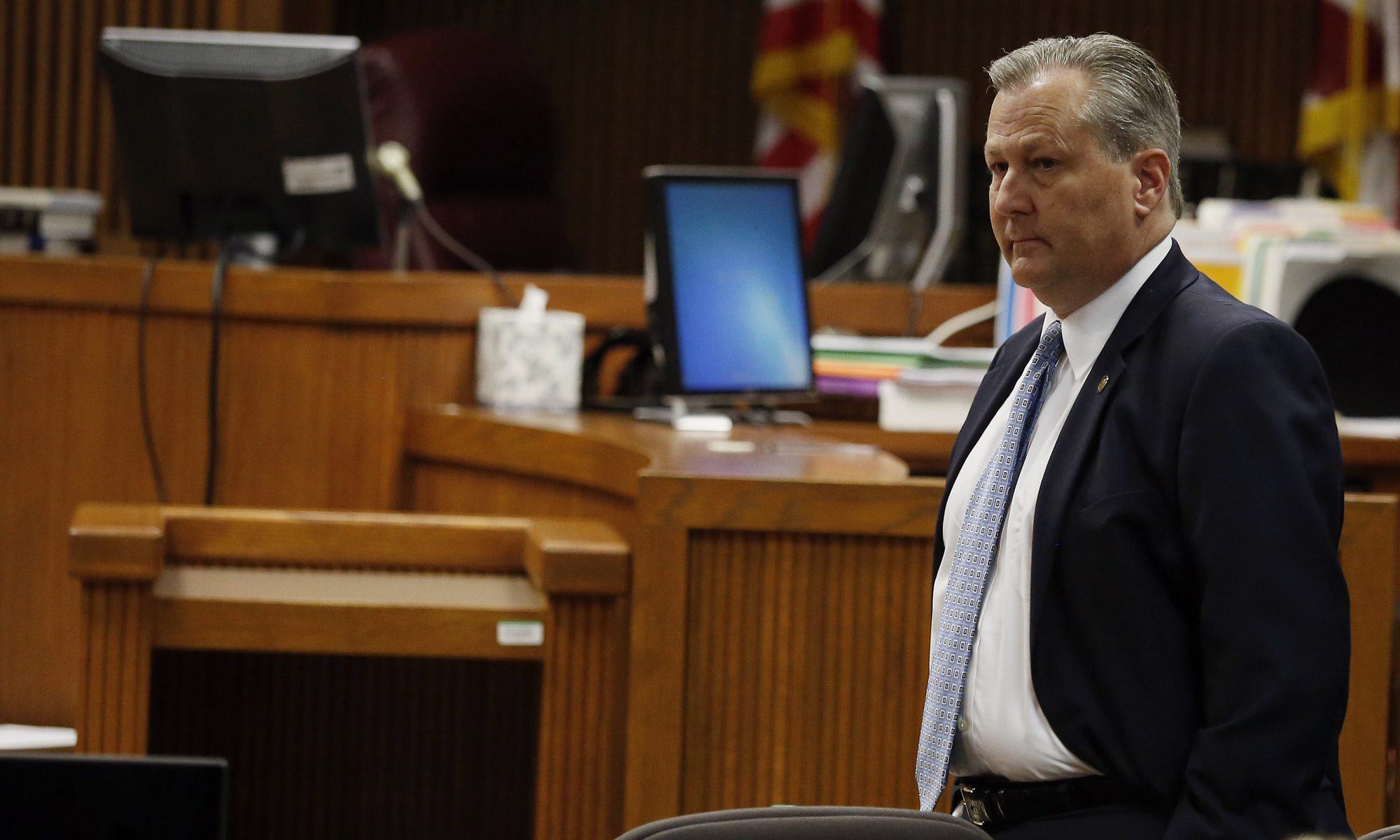 Mike Hubbard is going to prison. The Alabama Supreme Court on Friday announced it had officially denied the former House speaker's request for a rehearing — a decision that surprised only in the fact that it took five months to be issued — and the Alabama Attorney General's Office said Hubbard now has 15 days to report to jail. 
"The long road to justice is finally nearing its end for former Speaker Mike Hubbard," said Attorney General Steve Marshall in a statement. "The court denied Mr. Hubbard's application for rehearing and issued a certificate of judgment requiring the former speaker to report to begin serving his prison sentence."
Hubbard, who was ultimately convicted on six felony charges, is required to report to the Lee County Sheriff's Office for processing into the Alabama Department of Corrections system. He will be required to spend at least some time in a state prison, although there is rampant speculation that he could possibly serve the bulk of his sentence in a county facility. 
Hubbard has been free on an appeals bond since his conviction by a Lee County jury of 12 felony ethics charges for misusing his office for personal gain. The Alabama Court of Criminal Appeals overturned one of those convictions and the Alabama Supreme Court struck down five more. 
"Mr. Hubbard can no longer avoid being held accountable for his flagrant violations of Alabama's ethics law," Marshall said. "As we've previously stated, this case was not just a trial of former Speaker Hubbard's misconduct, but also a test of our ethics law. Hubbard campaigned in 2010 on the message that Alabama 'sorely needed' a stronger ethics law. Our ethics laws must be strengthened and protected in order to prevent a repeat of such cavalier violations in the future."
Hubbard's trial and conviction were, indeed, a test of not just Alabama's ethics laws but also of the men and women bound to uphold them. Ultimately, those laws and strong public sentiment won out, but not without a fight and not without several lawmakers — Marshall included — making dramatic moves to both weaken the laws and aid Hubbard's defense team. 
At least five bills have been introduced over the last six years that sought to in some way weaken the ethics laws. One of those, which dramatically relaxed restrictions on "economic developers" — a term so broadly defined in the law that it opened a massive loophole for lobbyists and pay-to-play politics — was actually signed into law. 
Marshall backed the bill and another one that would have done further damage.
Marshall, who was not the attorney general when Hubbard was investigated and convicted, also forced out the head of the team within the attorney general's office that went after Hubbard, Bentley and countless other public officials. Matt Hart, who was the subject of constant accusations of misconduct — all of them dismissed by the courts — during the Hubbard trial, was pushed out by Marshall. 
The crimes for which Hubbard was convicted were the epitome of public corruption — inserting language in a bill that eliminated competition for his consulting client, using his office to set up meetings with powerful lawmakers for his clients and pushing state business to his clients, among other wrongdoings.
Emails between Hubbard and former Gov. Bob Riley and others, made public during the trial, painted a damning picture of Hubbard. Hubbard, who was hauling in nearly half a million dollars annually at the time, all but begged the men to figure out ways he could earn more money, claiming he was going broke. He talked openly of ways to skirt the ethics laws he had helped write. And he portrayed himself as a man more consumed with personal enrichment than the public good. 
In total, the AG's office determined at the time that Hubbard bilked the state out of more than $2 million. 
After 50-plus months, Hubbard will soon pay for those crimes.
Roy Moore sues state challenging COVID orders
Moore is arguing that the state has exceeded its authority by issuing COVID-19 restrictions and the statewide mask mandate.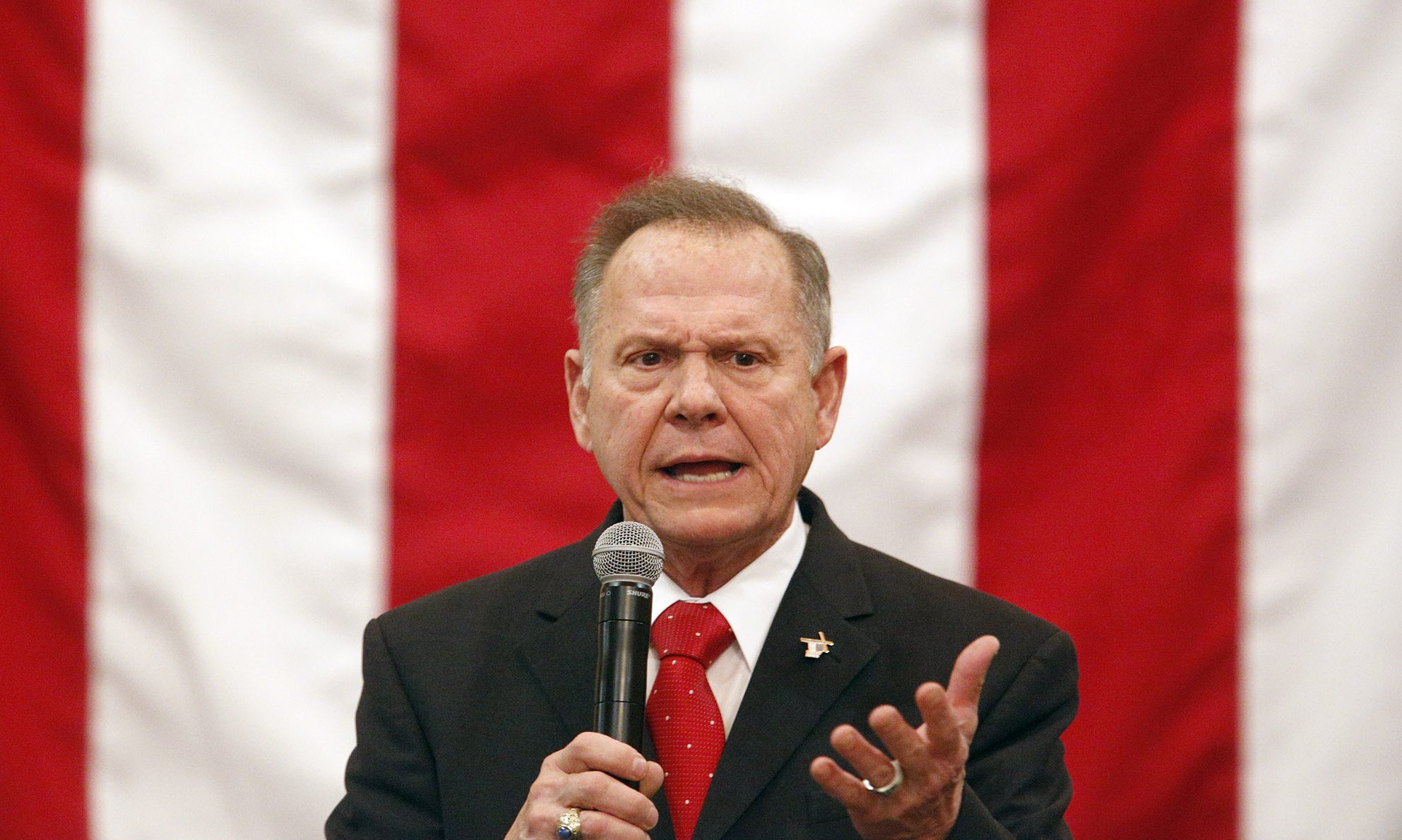 The Foundation for Moral Law and former Alabama Chief Justice Roy Moore last week filed a lawsuit against Alabama Gov. Kay Ivey and State Health Officer Dr. Scott Harris, challenging the constitutionality of their public health orders intended to combat the spread of the coronavirus.
The foundation's lawsuit was filed in the Federal District Court for the Northern District of Alabama. Moore is seeking damages, a temporary restraining order and a permanent injunction against Ivey and Harris from issuing more mandates.
Moore is arguing that Ivey and Harris have exceeded their authority.
"The Governor and State Health Officer of this State have clearly and repeatedly exceeded their authority under both the Constitution of the United States and the Alabama Constitution over the last six months," Moore said. "Unconstitutional restriction of church assembly and worship, discriminatory closing of businesses, stay at home orders, social distancing, wearing of masks, and restriction on travel are simply against our rights secured by the Constitution of the United States."
"We live in a Constitutional Republic and in a State whose motto is 'We dare defend our rights,' yet nothing has been done to stop the tyrannical abuse of power," Moore said. "Our economy has been decimated, jobs lost, schools closed, church doors shut, and we have been told we must stay home and wear mask in public places. People are tired of such abuse!"
"Our Country was formed in crisis and we have withstood disease, pestilence, natural disaster, and wars without being told we must remain in our home and wear mask in public," Moore said. "The Legislature of Alabama needs to stand up to and tell the Governor that she and the State Health Officer do not have the power to do things that even the Legislature can't do. Nor can the Legislature give the Governor powers to take away our Constitutional rights when even the Legislature cannot."
Some former legislators have privately told APR that if Ivey wanted more power to extend the public health emergency past July that legally she should have called a special session and asked the legislature for that authority.
But some have also suggested that the Legislature does not want to go on the record as either favoring or opposing measures such as the eight-month-long public health emergency, the mask mandate, the closing of businesses and restrictions on capacity in businesses. As such, they are content to say or do nothing on the issue rather than alienating voters on either side.
"For over 200 years, men and women of every race, creed, and color have fought and died to preserve our rights; we don't need to give them up without a fight," Moore said.
The Montgomery-based Foundation for Moral Law is a nonprofit corporation dedicated to a strict interpretation of the United States Constitution. The foundation, founded by Moore, is often involved in freedom of religion issues.
The governor's statewide mask order expires on Friday if the governor does not extend it.
At least 208,843 Americans, including 2,501 Alabamians, have died from COVID-19 since February. Over 32.8 million people globally have been diagnosed as infected with the novel strain of the coronavirus.