Trump promotes "law and order" in closing night speech at the RNC
President Donald Trump gave a 70-minute speech Thursday to accept the Republican nomination for a second term in the White House.
"How can the Democrat Party ask to lead our country when it spends so much time tearing down our country," Trump said.
Trump hammered over and over again on the "law and order" theme.
"There is violence and danger in the streets of many Democrat-run cities throughout America," Trump said. "This problem could easily be fixed if they wanted to. We must always have law and order. All federal crimes are being investigated, prosecuted and punished to the fullest extent of the law."
Referring to the riots that have rocked the country this summer, Trump made it clear that he was on side of law enforcement.
"If the Democrat Party wants to stand with anarchists, agitators, rioters, looters, and flag-burners, that is up to them, but I, as your President, will not be a part of it," Trump said. "The Republican Party will remain the voice of the patriotic heroes who keep America Safe."
Trump claimed that Democrats would "demolish the suburbs, confiscate your guns, and appoint justices who will wipe away your Second Amendment and other Constitutional freedoms."
Trump also reached out to voters who oppose abortion rights.
"Joe Biden claims he has empathy for the vulnerable; yet the party he leads supports the extreme late-term abortion of defenseless babies right up to the moment of birth," Trump said. "Democrat leaders talk about moral decency, but they have no problem with stopping a baby's beating heart in the 9th month of pregnancy."
"At no time before have voters faced a clearer choice between two parties, two visions, two philosophies or two agendas," Trump said. "This election will decide whether we save the American Dream, or whether we allow a socialist agenda to demolish our cherished destiny."
Republicans made a strong plea for the support of Black voters during the convention. A number of Black people spoke at the convention including Hershel Walker, Dr. Ben Carson and Alabama grandmother Alice Johnson whose life sentence for drug crimes was commuted by Trump.
"I have done more for the African-American community than any president since Abraham Lincoln, our first Republican president," Trump said.
Trump promised to produce a COVID-19 vaccine "before the end of the year, maybe sooner."
"Americans built their beautiful homesteads on the Open Range," Trump said. "Soon they had churches and communities, then towns, and with time, great centers of industry and commerce. That is who they were. Americans build the future, we don't tear down the past! We are the nation that won a revolution, toppled tyranny and fascism, and delivered millions into freedom. We laid down the railroads, built the great ships, raised up the skyscrapers, revolutionized industry, and sparked a new age of scientific discovery. We set the trends in art and music, radio and film, sport and literature — and we did it all with style, confidence and flair. Because that is who we are."
Trump took shots at the Washington political class.
"We must turn the page forever on this failed political class. The fact is, I'm here," Trump said, turning and pointing at the White House, "The fact is, we're here and they're not. And that's because of you."
Trump was introduced by his daughter and adviser, Ivanka Trump. The speech was followed by a trio singing Italian opera from the balcony of the White House while fireworks went off overhead.
At least 1,300 supporters were there, cheering the president on.
Democrats punched back.
"In all my years working to elect Democrats, I have never taken on ll, a Republican rival like Donald Trump," said Mary Beth Cahill, DNC executive director. "Even at his own party's convention, he failed to respect the office he holds and the American families he swore to serve. Trump has made clear what four more years of his administration would be like, so it's on us to prevent that grim future."
The voters will decide on Nov. 3.
Lilly Ledbetter speaks about her friendship with Ginsburg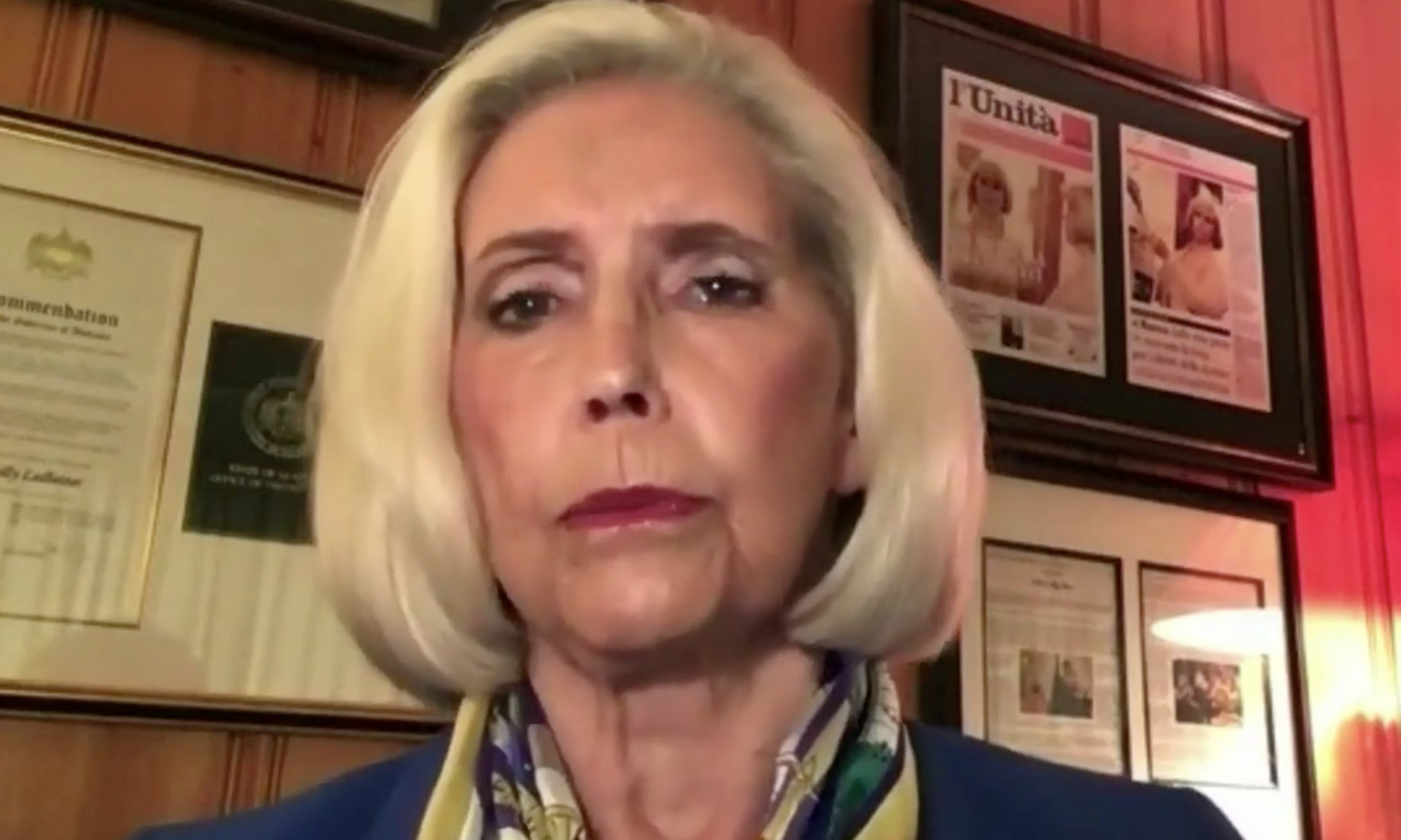 When anti-pay-discrimination icon and activist Lilly Ledbetter started receiving mail from late Supreme Court Justice Ruth Bader Ginsburg, Ledbetter's attorney told her to save the envelopes. That's how unusual it is to get personal mail from a member of the nation's highest court.
Ledbetter, 82, of Jacksonville, Alabama, shared her memories of her contact with Ginsburg over the last decade during a Facebook live event hosted by Sen. Doug Jones on Monday.
Ginsburg famously read her dissent from the bench, a rare occurrence, in the Ledbetter v. Goodyear Tire & Rubber Co. decision in 2007. The court ruled 5-4 to affirm a lower court's decision that Ledbetter was not owed damages for pay discrimination because her suit was not filed within 180 days of the setting of the policy that led to her paychecks being less than those of her male colleagues. 
Ledbetter said that Ginsburg "gave me the dignity" of publicly affirming the righteousness of Ledbetter's case, demonstrating an attention to the details of the suit.
Ginsburg challenged Congress to take action to prevent similar plaintiffs from being denied compensation due to a statute of limitations that can run out before an employee discovers they are being discriminated against. 
The Lilly Ledbetter Fair Pay Act of 2009 was passed by Congress with broad bipartisan support and signed into law by President Barack Obama. It resets the statute of limitation's clock with each paycheck that is reduced by a discriminatory policy.
Ledbetter said that her heart was heavy when she learned of Ginsburg's death on Friday. The women kept in touch after they met in 2010. That was shortly after the death of Ginsburg's husband, tax attorney Marty Ginsburg. She spoke about her pain to Ledbetter, whose husband Charles had died two years before.
"So we both shared that, and we shared a tear," said Ledbetter.
Ginsburg invited her to her Supreme Court chambers to see a framed copy of the act, next to which hung a pen that Obama used to sign it.
Ginsburg later sent Ledbetter a signed copy of a cookbook honoring her husband that was published by the Supreme Court Historical Society. Included with it was a personal note, as was the case with other pieces of correspondence from the justice that Ledbetter received at her home in Alabama. They were often brochures and other written materials that Ginsburg received that featured photos of both women.
Ledbetter expressed her support for Jones in his race against GOP challenger Tommy Tuberville. The filling of Ginsburg's seat is a major factor in that, she said.
"I do have to talk from my heart, because I am scared to death for the few years that I have yet to live because this country is not headed in the right direction," she said.
She noted that Ginsburg was 60 when she was appointed to the court. Ledbetter said that she opposes any nominee who is younger than 55 because they would not have the experience and breadth of legal knowledge required to properly serve on the Supreme Court.
She said that issues like hers have long-term consequences that are made even more evident by the financial strains resulting from the pandemic, as she would have more retirement savings had she been paid what her male colleagues were.
Jones called Ledbetter a friend and hero of his.
"I've been saying to folks lately, if those folks at Goodyear had only done the right thing by Lilly Ledbetter and the women that worked there, maybe they'd still be operating in Gadsden these days," he said.