Brooks continues fight against Confucius Institutes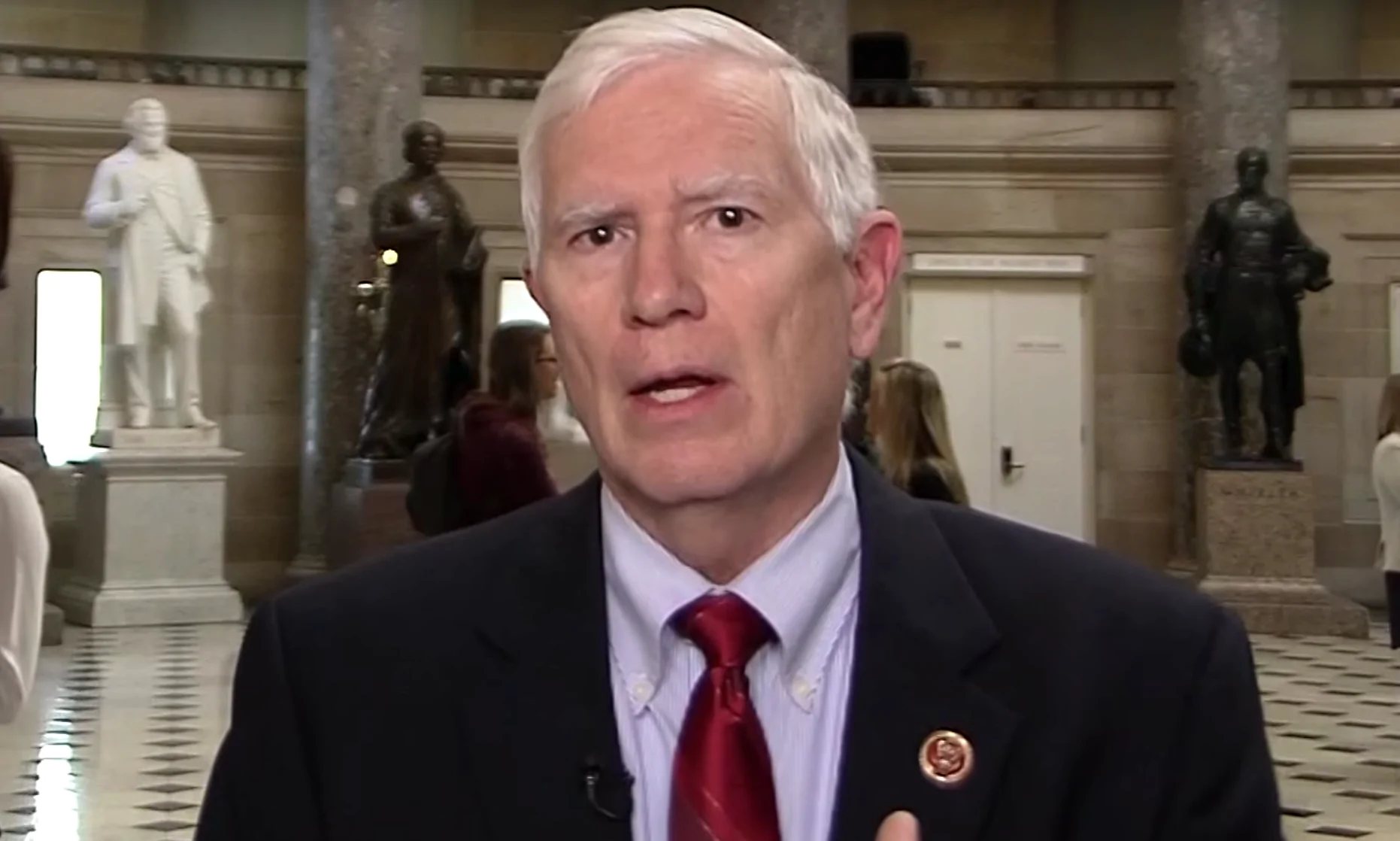 Congressman Mo Brooks, R-Huntsville, announced Thursday that he has cosponsored the bipartisan Concerns Over Nations Funding University Campus Institutes in the United States Act, or CONFUCIUS Act.
The CONFUCIUS Act is sponsored by U.S. Rep. Donna Shalala, D-Florida. The CONFUCIUS Act establishes requirements for colleges and universities that receive federal funding and have contracts or agreements with Chinese Confucius Institutes.
The contracts or agreements must include clear provisions that (1) protect the academic freedom of the institutions; (2) prohibit the application of foreign law on the institutions' campuses; and (3) grant full managerial authority of the institutes to the institutions, including full control over teaching plans, activities, research grants and employment decisions.
An identical bill has been passed in the Senate by unanimous consent on June 10, 2020. Sen. John Kennedy, R-Louisiana, sponsored the bill.
"The Communist Chinese Party is America's economic, military, and health foe," Brooks said. "It is an open secret that the Communist Chinese Party's #1 foreign policy goal is to help assist with and manage America's economic and military decline. To their credit, the Communist Chinese are creative and clever in their infiltration and subversion of American institutions. In that vein, the so-called 'Confucius Institutes' at Troy University and Alabama A&M University are nothing more than propaganda and spying units of the Communist Chinese Party."
"So far, forty-five patriotic American universities from 30 different states have already shut down their Confucius Institutes since 2014," Brooks said. "It is a tragedy that the State of Alabama has not joined in that patriotic effort."
"The evidence against Communist China is overwhelming," Brooks said. "The American Association of University Professors has decried the threat Communist China poses to academic freedom and the Director of the FBI's Counterintelligence Division has warned of Communist China's efforts to conduct espionage through Confucius Institutes. Earlier this month, Secretary of State Mike Pompeo designated the Confucius Institute U.S. Center as a 'foreign mission,' recognizing CIUS for what it is: an entity advancing Beijing's global propaganda and malign influence campaign on U.S. campuses and K-12 classrooms."
"Confucius Institutes are funded by the [People's Republic of China] and part of the Chinese Communist Party's global influence and propaganda apparatus," Pompeo said in a statement. "The United States wants to ensure that students on U.S. campuses have access to Chinese language and cultural offerings free from the manipulation of the Chinese Communist Party and its proxies."
"The Communist Chinese Party cannot be allowed to gain influence over America's education system or undermine American national security," Brooks concluded. "America must wise up and fight back against Communist China's egregious espionage and propaganda on American soil. As students head back to college campuses, please remember there are two Alabama universities that have refused to follow the lead of 40+ patriotic universities across America by closing their Confucius Institutes. The two aiding and abetting the Chinese Communist Party? Troy University and Alabama A&M. Last month, I formally requested that Governor Kay Ivey and other state leaders be patriotic and heed the warnings about Confucius Institutes. To date, the State of Alabama has done nothing to help America on this issue, thereby letting Communist Chinese Party espionage and propaganda units continue to infiltrate our university system, sow the seeds of discord and dissent, and spread anti-American lies. I'm taking action in Congress to fight back against Communist China. I would hope that Alabama leaders would join me and other patriotic states and Americans and do the same."
Troy University has disputed Brooks' assertions about the Confucius Institute on the Troy Campus.
Brooks and State Rep. Tommy Hanes have been urging both Alabama universities with Confucius Institutes to close them. Brooks is in fifth term representing Alabama's 5th Congressional District. Brooks has no Democratic general election opponent.
Republicans blast Jones for refusal to even consider Trump nominee
Republicans criticized U.S. Sen. Doug Jones, D-Alabama, on Friday for saying that he would not vote to confirm any nominee by President Donald Trump before the Nov. 3 election.
Alabama Republican Party chair Terry Lathan called Jones's announcement "disgraceful."
"It's disgraceful that Senator Jones is dismissing his duties when he announced he would not support the confirmation of any Supreme Court justice nominee put forth by President Trump prior to the November election," Lathan said in a statement. "The Constitution of our country clearly states that the President 'shall nominate, and by and with the Advice and Consent of the Senate, shall appoint…judges of the Supreme Court…'"
"At the very least, Senator Jones owes Alabamians the simple courtesy of meeting with the nominee regardless of what he already plans to do," Lathan continued. "It's time for him to do his job, at least until November 3rd."
"The people of our great state have spoken," Lathan concluded. "The majority support President Trump and his policies which includes the conservative judges he has nominated for the federal bench. However, Doug Jones continues to ignore the wishes of the majority of his constituents and falls in line with his liberal party bosses, Hollywood supporters and New York fundraisers. On Election Day, Alabamians will give their advice and consent to remove Doug Jones from office. Tommy Tuberville will represent the majority's values when he is elected as our next U.S. Senator."
On Friday, Jones was asked if he would even meet with the nominee. His response was, "I don't think my vote's going to count, so I doubt they'll even want to."
"The President's nominee hasn't even been announced but anti-Trump Democrat Doug Jones has already made up his mind against the person," said NRSC spokesperson Paige Lindgren. "Refusing to take part in a consequential Supreme Court confirmation process is the latest example that Jones has one foot out the door. He's clearly no longer focused on representing the people of Alabama."
Former State Rep. Perry Hooper Jr., a Trump supporter, said that Jones votes against "everything that the people of Alabama believe in."
"Doug Jones has consistently voted against the President and everything the good people of Alabama believe in." Hooper said. "Jones is against the 2nd Amendment, he is for government funded abortions and he is a globalist. Alabama needs to send a strong pro-life, pro-business, pro-Trump and pro-American to Washington DC. And that man is Coach Tommy Tuberville."
Senate Majority Leader Mitch McConnell, R-Kentucky, has vowed to bring the president's pick to the floor of the Senate for a vote.
"Thank God for Senator Mitch McConnell," Hooper said. "Senator McConnell has 51 votes to confirm the President's nominee to the US Supreme Court."
Conservatives are hopeful that a more conservative court will vote to overturn Roe vs. Wade, the Supreme Court precedent that prevents state governments from banning abortions.
"Senator Doug Jones betrayed Alabamians when he voted against Justice Kavanaugh and has betrayed them again today, before President Trump's Supreme Court nominee has even been named," SBA List President Marjorie Dannenfelser said in a statement. "During his short time in office, Jones has proven to be an extremist, repeatedly siding against constituents and voting with the most radical members of his party – like Kamala Harris – in favor of abortion on demand through birth, paid for by taxpayers. Asked about his stance on limiting late-term abortions more than halfway through pregnancy, Senator Jones laughed and called the issue 'stupid.' Jones is unfit to represent the pro-life, pro-Trump state of Alabama and will be held accountable at the ballot box."
Many media sources are reporting that Trump will appoint Seventh Circuit Court of Appeals Judge Amy Coney Barrett to fill the vacancy on the court left by the death of Associate Justice Ruth Bader Ginsburg.