College football is back with record UAB win
The 2020 college football season that many said would never be played began Thursday night at Birmingham's historic Legion Field. UAB defeated Central Arkansas from the Southland Conference 45 to 35.
In August the 2020 college football season appeared to be on the brink of being cancelled. The Ivy League, the SWAC, MAC, Big 10, and PAC 12 all announced that due to fears of spreading the coronavirus and possible long term side effects of COVID-19 including inflammation of the heart it was not safe to play college football this year.
The Southeastern Conference cancelled all of its out of conference games; but pressed ahead with a ten game conference only football schedule that will begin on September 26. Both the ACC and Big 12 joined the SEC. Conference USA, which includes UAB, is also continuing to play the games. UAB did allow fans in the stands; but with limits on capacity in order to promote social distancing.
The win was UAB's 19th consecutive home win in Conference USA. That achieved a new Conference USA record.
UAB's offense moved the ball at will throughout the game; but a couple of second quarter turnovers, including a 35 yard fumble return for a touchdown kept Central Arkansas in the game at the half 28 to 21.
UAB scored 17 unanswered points following halftime to go on to win the game.
UAB dominated the game on the ground. Spencer Brown rushed the ball 24 for 127 yards and a touchdown. Jermaine Brown Jr. rushed 17 times for 75 yards and a touchdown. Lucious Stanley carried the ball five times for 21 yards and a touchdown.
UAB Junior Quarterback Tyler Johnston III threw the ball 25 times with 17 completions and 143 yards. Johnston, a Spanish Fort native, threw for two touchdowns; but he also threw an interception. He had a 58.7 quarterback rating. Backup quarterback Tyson Lucero, a freshman from Yuma, Colorado also got in plenty of work. Lucero threw the ball 9 times, completing 7 for 83 yards and a touchdown. Lucero has an 88.5 quarterback rating.
Nine different UAB players caught passes. Wide receiver Austin Watkins caught nine for 72 yards. Gerrit Prince caught 4 passes for 31 yards and two touchdowns. Myron Mitchell caught 4 for 47 yards and a touchdown.
Central Arkansas Quarterback Breylin Smith threw the ball 46 times; but completed just 25 for 193 yards, an average of just 4.2 yards per completion. Smith threw three touchdowns and one interception. Central Arkansas only managed 100 yards of rushing in the game with Kierre Crossley rushing for 59 yards on ten carries.
South Alabama was also in action on Thursday night defeating Southern Mississippi 32 to 21. This was South Alabama's first road win since 2017.
Baldwin, Escambia and Mobile residents impacted by Sally urged to apply for federal aid
FEMA has approved $11.1 million in housing grants to individuals and families through Sept. 28, according to the governor's office.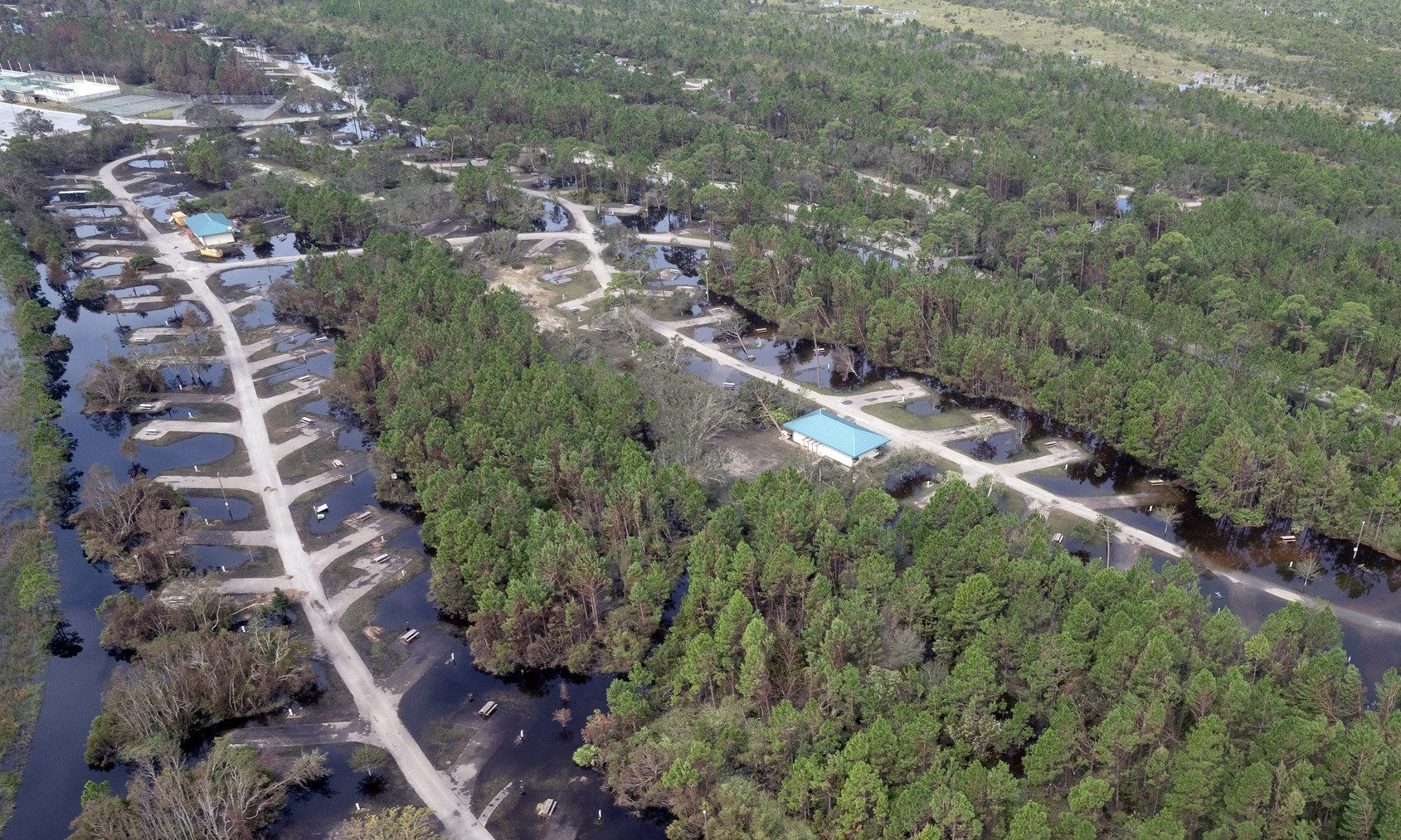 Gov. Kay Ivey on Monday announced more than $11 million in federal disaster aid has been approved for those impacted by Hurricane Sally in Baldwin, Escambia and Mobile counties.  
FEMA has approved $11.1 million in housing grants to individuals and families through Sept. 28, according to Ivey's office. 
"Hurricane Sally took a punch to our coastal areas, but thanks in part to the millions of dollars in federal assistance, the people of Alabama are moving along the road to recovery," Ivey said. "I remain grateful to President Trump, Administrator Gaynor and their teams for prioritizing the people of Alabama reeling from Hurricane Sally. We will get through this together; we have done it before, and we will do it again."
Federal grants to repair homes or for renting temporary housing made up $8.9 million of the FEMA funding. Grants for childcare, moving and storage, medical and dental comprised the remaining $2.1 million. 
The U.S. Small Business Administration has approved an additional $570,900 in disaster home repair loans for those impacted by Sally.
Ivey's office encourages homeowners and renters in Baldwin, Mobile and Escambia counties to apply to FEMA for federal disaster assistance as soon as possible. Residents of these three Alabama counties may also be eligible to receive assistance for uninsured and underinsured damage and losses resulting from the hurricane.
Residents in those three counties impacted by Hurricane Sally may register for FEMA disaster assistance online by visiting disasterassistance.gov or by calling 800-621-3362. Persons who are deaf, hard of hearing or have a speech disability and use a TTY may call 800-462-7585. Multi-lingual operators are available. The toll-free lines are open daily from 6 a.m. to midnight CST.
Those with a homeowner's insurance policy are encouraged to file an insurance claim before applying for federal assistance. 
Information that may be useful to have when you register include:
Address of the damaged primary dwelling where the damage occurred

Current mailing address

Current telephone number

Insurance information and description of disaster-caused damage and loss

Total household annual income

Names and birth dates of family members who live in the household

Name and Social Security number of co-applicant (if applicable)

Routing and account number for checking or savings account so FEMA may directly transfer disaster assistance funds
 For more information on Hurricane Say visit FEMA's website here.