Plume site under downtown Montgomery removed from EPA superfund priority list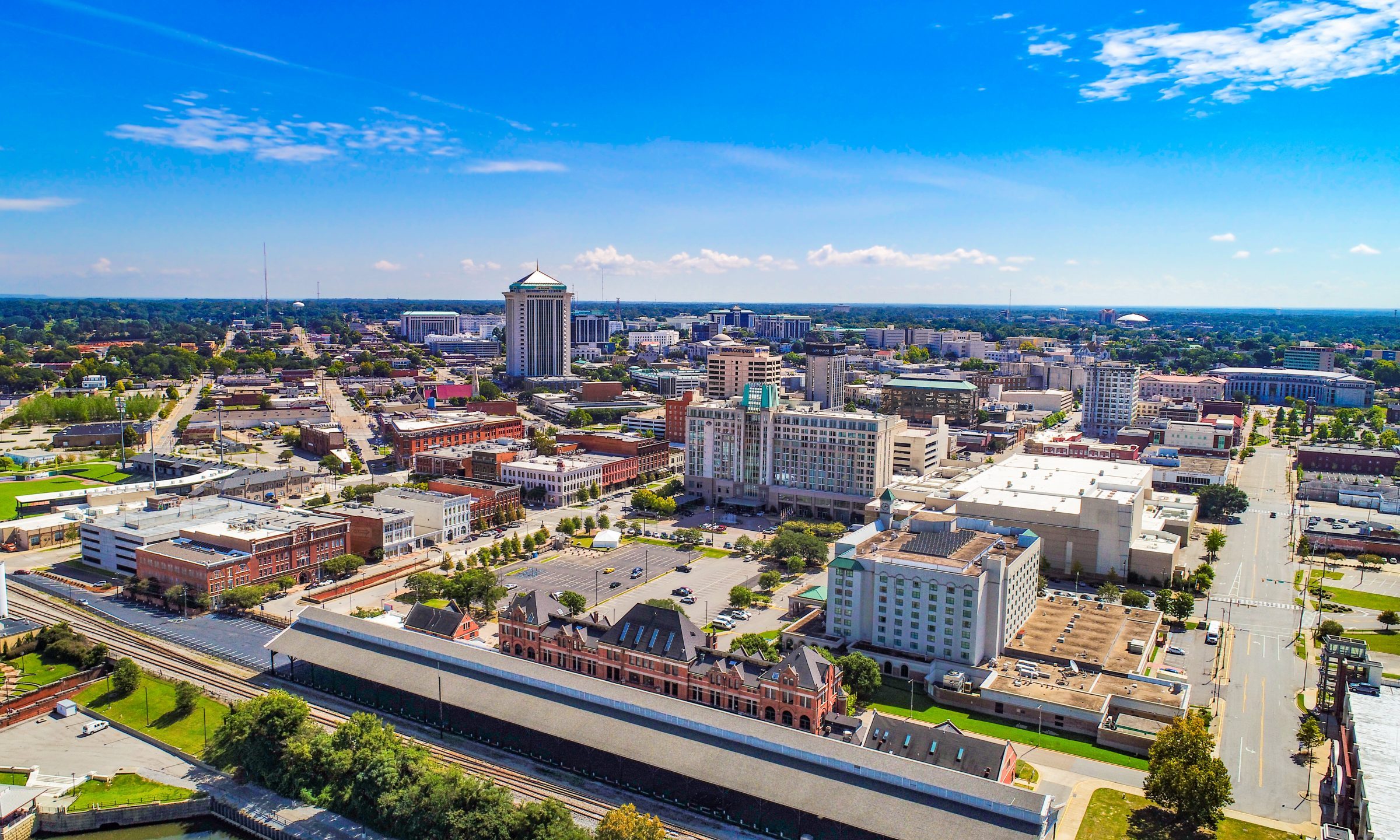 A toxic plume that formed underneath several blocks of downtown Montgomery is being removed from the EPA's superfund priority list after years of cleanup efforts have reduced the threat to the public, the agency and the Alabama Department of Environmental Management announced on Wednesday. 
Known as the Capital City Plume, the 50-block area of contaminated groundwater and soil covered much of downtown Montgomery and required millions of dollars in remediation costs. The city, county and a coalition of downtown businesses took control of the site in 2015, in an agreement with the EPA, and sped up cleanup efforts. 
The site was first discovered in 1993 and the EPA took control shortly thereafter, but very little remediation occurred because the agency could not definitively identify businesses that were responsible for the contamination.
The city's agreement with EPA put to rest the issue of responsibility and allowed for a shared responsibility that apparently resulted in faster cleanup. 
"This is validation of all the hard work by many parties – city, county, state, federal and business entities – over many years to address and resolve a real environmental challenge," said ADEM Director Lance LeFleur. "It couldn't have happened without all the parties deciding we needed a plan to tackle the problem and agreeing to work together to carry it out. Now, this area of downtown Montgomery that has already seen significant redevelopment and reuse can blossom even more."
The removal of the site from the National Priorities List should also remove burdensome and costly testing that hampered additional growth in many areas of downtown Montgomery. 
"This announcement charts a path forward for our community and is essential to our vision for a stronger, more vibrant downtown core," Montgomery Mayor Steven Reed said. "We commend the collaboration and steady resolve of the Alliance, ADEM, the EPA and everyone involved in doing what is right for our city and our region. Moving forward, we are committed to continue building on this success as we expand economic opportunity and progress in Montgomery."
The Downtown Alliance, as the collection of businesses, city, county and state government entities was known, was the brainchild of former Montgomery Mayor Todd Strange and attorneys negotiating with the EPA. At the time, it was a first-of-its-kind agreement.
Longtime Alabama State Parks manager Tim Haney honored for lifetime service
Several Alabama State Parks employees were honored at the recent Alabama Restaurant and Hospitality Association's Stars of the Industry Awards gala.
The Alabama Restaurant and Hospitality Association honored 43-year State Parks veteran Tim Haney with its Industry Icon Award at the recent 2020 Stars of the Industry Awards gala.
Haney currently serves as Alabama State Parks' Operational Supervisor for the North Region, his latest post in a career that started with the parks system in 1977.
"Tim Haney's dedication and commitment to the Alabama State Parks system is unmatched," said Chris Blankenship, Commissioner of the Alabama Department of Conservation and Natural Resources. "Everyone in the parks system admires and respects Tim. He's done it all during his career, from leading individual parks to now overseeing 10 parks and guiding them to financial security while implementing innovative programs."
"There is no doubt that Tim Haney is one of the most respected and appreciated people within the State Parks system," Blankenship said, "and it's wonderful to see ARHA honor him for his many years of dedicated service."
The Icon Award is largely considered the ARHA's lifetime achievement award.
Haney joined the Alabama State Parks system as a parks worker at DeSoto State Park in 1977 and became a ranger at Joe Wheeler State Park in 1981. His career has included stints as assistant manager, assistant superintendent or superintendent at DeSoto, Joe Wheeler and Oak Mountain State Parks.
In 2016, Haney became Operational Supervisor for the North Region of the parks system, giving him responsibility to oversee 10 parks. His list of successes includes achieving financial profitability among all 10 parks, erasing decades of backlogged maintenance to park facilities, creating new and innovative recreational programs, and leading the parks through the recovery from multiple natural disasters.
"Tim Haney has been a mentor to so many state parks employees during his more than four decades serving in our parks," said Greg Lein, Director of the Alabama State Parks System. "No one loves the parks system more, and I am pleased that he was honored by the ARHA in such a meaningful way."
Several other State Parks employees or others connected to the parks ranked among the finalists for several other awards at Monday's 2020 Stars of the Industry Awards gala:
Renee Raney, Small Hotelier of the Year Award: A 20-year parks veteran, she serves as superintendent at Cheaha State Park and manages a park with a hotel, restaurant, general store, swimming pool, cabins, chalets, group lodge, campground and historic buildings.
Emily Vanderford, Spirit Award: A five-year employee of the parks system, she spearheaded and managed the implementation of a new system-wide online reservation system, which launched in August 2020.
Back of the House Restaurant Employee of the Year, Dathan Terry, The Lodge at Gulf State Park | A line cook at The Lodge for two years, he is known as a reliable and hard worker who does whatever is necessary to get the job done.
Front of the House Restaurant Employee of the Year: Braquette Blair, The Lodge at Gulf State Park | A server assistant in Foodcraft, Blair has an unstoppable work ethic and has served as a banquet server, in-room dining server and restaurant server.
Best New Culinarian of the Year: Jacob Gibson, The Lodge at Gulf State Park | Gibson's colleagues recognize him as a rising star in the culinary industry who has shown a willingness to share his talent and knowledge with others.
Hotelier of the Year: Bill Bennett, The Lodge at Gulf State Park | Since joining Valor Hospitality Partners in June 2013, he has served as Director of Sales, Regional Director of Sales and General Manager. His experience has proven invaluable in the successful opening and operation of The Lodge at Gulf State Park.