Alabama has nation's lowest census response, could lose $39.7 million if count isn't extended
Alabama could lose $39.7 million in federal funding annually if the U.S. Senate doesn't extend the deadline for the U.S. 2020 Census count, according to recent reports. 
The U.S. House Committee on Oversight and Reform's recent reports found that if an under count of just 1 percent happens, Alabama stands to lose $35 million annually in federal funding for programs including Medicaid, the Children's Health Insurance Program and foster-care support. 
That same 1 percent under count could cost Alabama nearly $2.5 million in federal funding for schools, which is equivalent to all the textbooks needed for 9,961 students for one year, according to the report, and federal funding for jobs programs in the state could see a $1.9 million reduction. 
The threat of an early end of counting could hit Alabama the hardest.
Though Alabama has a middling self-response rate, as of Wednesday, Alabama had the worst total response rate to the 2020 Census in the nation, and was the only state in the U.S. in which less than 81 percent of households have been counted.
Just 80.6 percent of households have been enumerated as of Wednesday, according to the U.S. Census Bureau.
U.S. Rep. Carolyn Maloney, D-New York, chairs the Committee on Oversight and Reform, and said in a statement Thursday that the threat of an under count shouldn't be a partisan issue. 
"If Republican Senators want the people in their states to get the federal funds they are due — for healthcare, education, and a host of other programs — they should make sure they are fully counted," Maloney said. "But the coronavirus crisis has delayed the count, and states across the country are being under counted just as census workers are being pulled out.  These numbers will be locked in for the next decade unless the Senate acts now to pass legislation to extend the deadlines to give the Census Bureau sufficient time to cope with this once-in-a-generation pandemic."
The U.S. Census Bureau temporarily stopped field data collection in March as COVID-19 began to spread quickly nationwide, and the Trump administration asked Congress to extend the count deadline by 120 days, and although the House passed those extensions in May, the Senate has not yet taken the measure up.
The Census Bureau in August announced that census takers would cease follow-up visits one month early, ending on Sept. 30. 
A U.S. district judge last week granted a temporary restraining order that barred the Census Bureau from laying off census workers until at least a Sept. 17 hearing on the matter. A group of cities, counties and civil rights groups sued to prevent the early end of the count, arguing that the move was done to appease President Donald Trump's desire to exclude undocumented immigrants from the count. 
Vaccines should protect against mutated strains of coronavirus
Public health experts say it will be some time before vaccines are available to the wider public.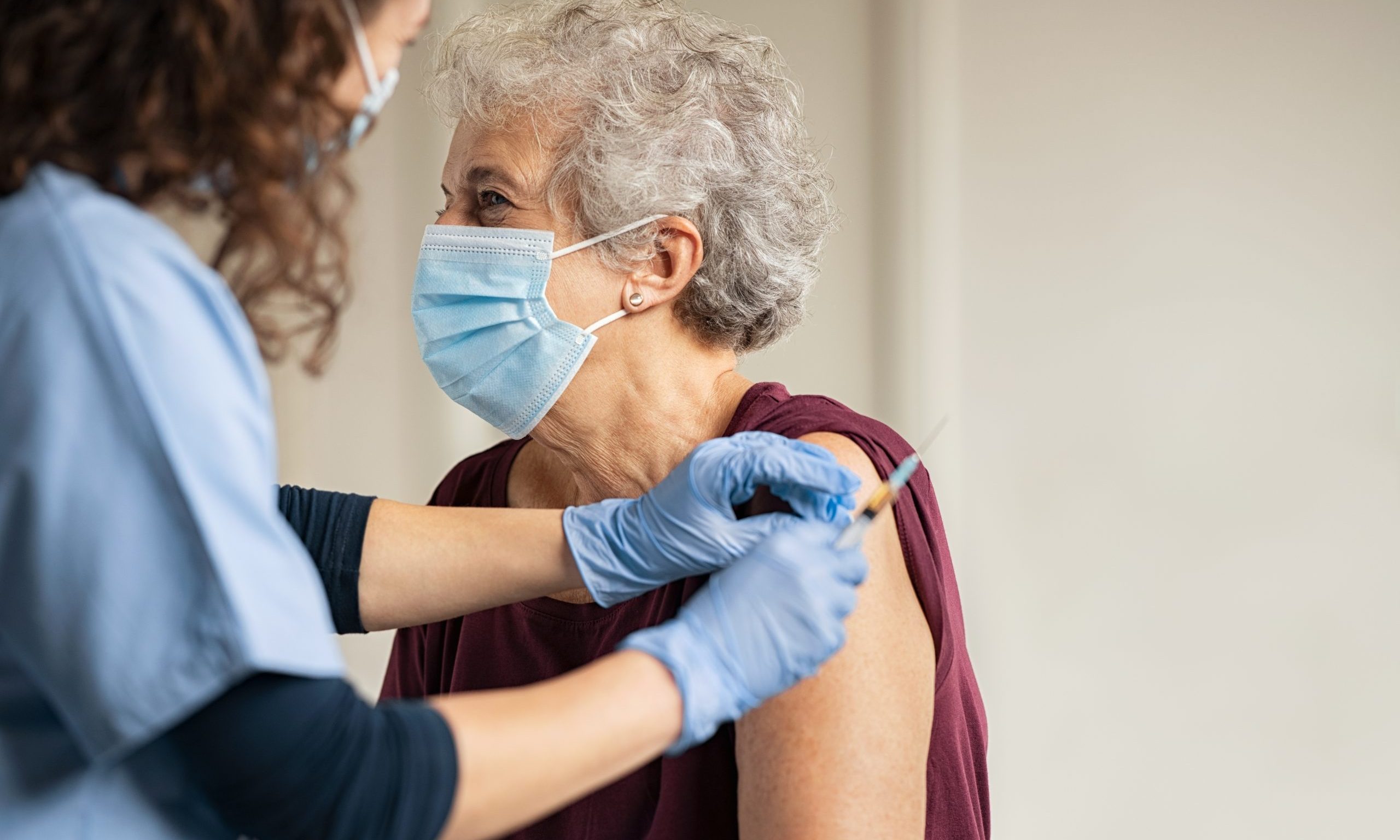 Multiple vaccines for COVID-19 are in clinical trials, and one has already applied for emergency use authorization, but how good will those vaccines be against a mutating coronavirus? A UAB doctor says they'll do just fine. 
Dr. Rachael Lee, UAB's hospital epidemiologist, told reporters earlier this week that there have been small genetic mutations in COVID-19. What researchers are seeing in the virus here is slightly different than what's seen in the virus in China, she said. 
"But luckily the way that these vaccines have been created, specifically the mRNA vaccines, is an area that is the same for all of these viruses," Lee said, referring to the new type of vaccine known as mRNA, which uses genetic material, rather than a weakened or inactive germ, to trigger an immune response. 
The U.S. Food And Drug Administration is to review the drug company Pfizer's vaccine on Dec. 10. Pfizer's vaccine is an mRNA vaccine, as is a vaccine produced by the drug maker Moderna, which is expected to also soon apply for emergency use approval. 
"I think that is incredibly good news, that even though we may see some slight mutations,  we should have a vaccine that should cover all of those different mutations," Lee said. 
Researchers at the University of North Carolina at Chapel Hill and the University of Wisconsin-Madison found in a recent study, published in the journal Science, that COVID-19 has mutated in ways that make it spread much more easily, but the mutation may also make it more susceptible to vaccines. 
In a separate study, researchers with the Commonwealth Scientific and Industrial Research Organisation found that while most vaccines were modeled after an earlier strain of COVID-19, they found no evidence that the vaccines wouldn't provide the same immunity response for the new, more dominant strain. 
"This brings the world one step closer to a safe and effective vaccine to protect people and save lives," said CSIRO chief executive Dr. Larry Marshall, according to Science Daily. 
While it may not be long before vaccines begin to be shipped to states, public health experts warn it will be some time before vaccines are available to the wider public. Scarce supplies at first will be allocated for those at greatest risk, including health care workers who are regularly exposed to coronavirus patients, and the elderly and ill. 
Alabama State Health Officer Dr. Scott Harris, speaking to APR last week, urged the public to continue wearing masks and practicing social distancing for many more months, as the department works to make the vaccines more widely available.
"Just because the first shots are rolling out doesn't mean it's time to stop doing everything we've been trying to get people to do for months. It's not going to be widely available for a little while," Harris said.