Manufacture Alabama releases redesigned logo as part of modernization brand identity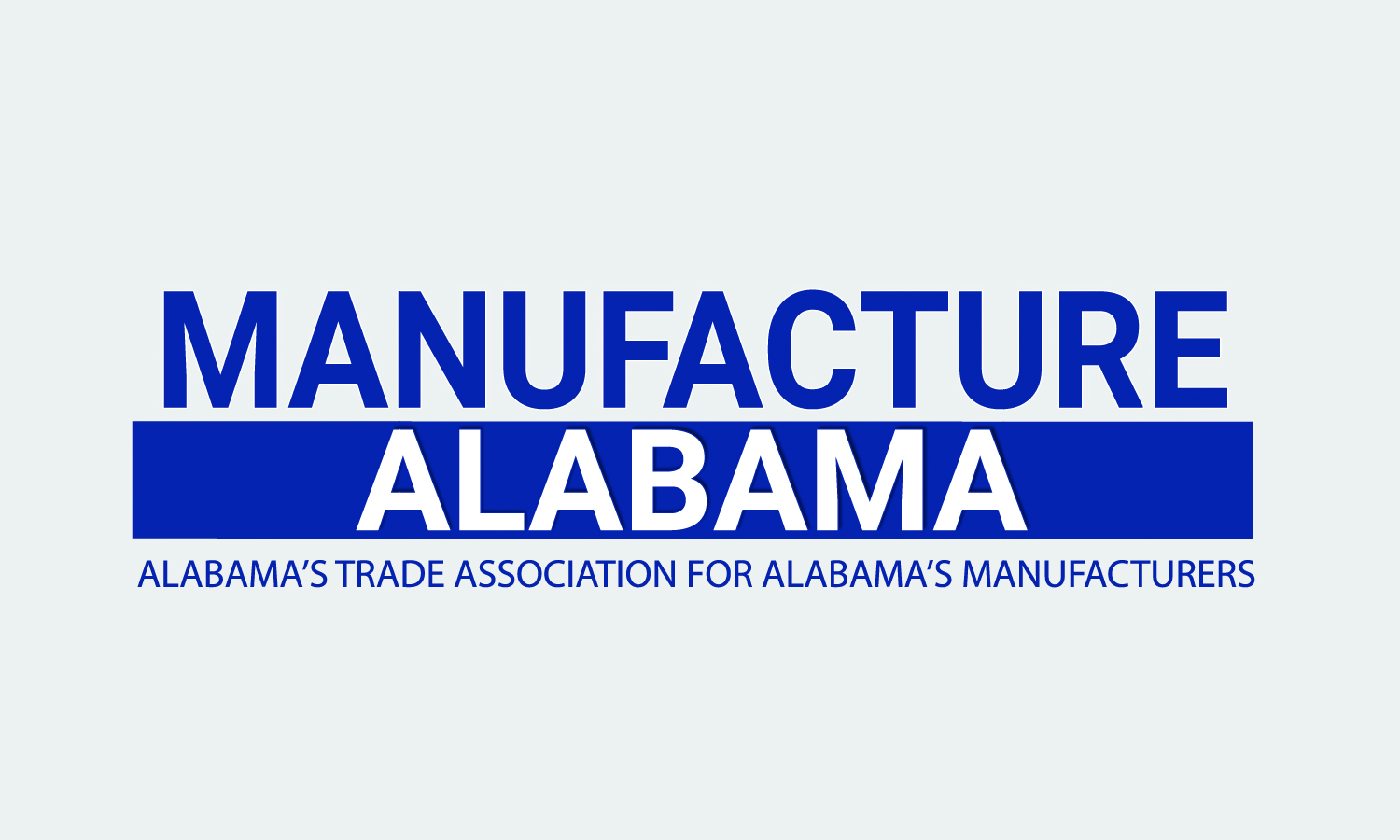 Manufacture Alabama revealed a new logo, marking the first change to its visual identity in 18 years. The logo is the second addition in Manufacture Alabama's new brand identity following the release of a new website in March.
These changes come at a time when Manufacture Alabama is evolving to fit the needs of its current members and expanding on the industry sectors it serves.
"Our association has grown significantly over the past year and we are optimistic about the future as the manufacturers in the state of Alabama continue to thrive," said George Clark, President of Manufacture Alabama. "This step in our brand evolution represents the start of a new era at Manufacture Alabama."
In the past year, Manufacture Alabama has offered its members more services than ever before, evolving with the new normal along the way. From weekly Zoom calls with members, monthly webinars that share best practices, quarterly committee meetings and a virtual annual conference set for September 30 and October 1, Manufacture Alabama is on the forefront of associations that are adapting to the times.
"Manufacture Alabama is truly a member-focused brand," said Jon Barganier, newly appointed Chief Operating Officer. "We come to work every day with the mission of finding innovative ways to support our members and partners."
The new logo will be incorporated into all Manufacture Alabama packaging, signage, and marketing materials in the coming weeks.
Manufacture Alabama is the only trade association in the state dedicated exclusively to the competitive, legislative, regulatory and operational interests and needs of manufacturers and their partner industries and businesses.
MA represents hundreds of companies – from the most recognized international corporations to small, family-owned operations – that share common interests and face similar competitive challenges. Each one is a vital component of Alabama's economy and job base.
Baldwin, Escambia and Mobile residents impacted by Sally urged to apply for federal aid
FEMA has approved $11.1 million in housing grants to individuals and families through Sept. 28, according to the governor's office.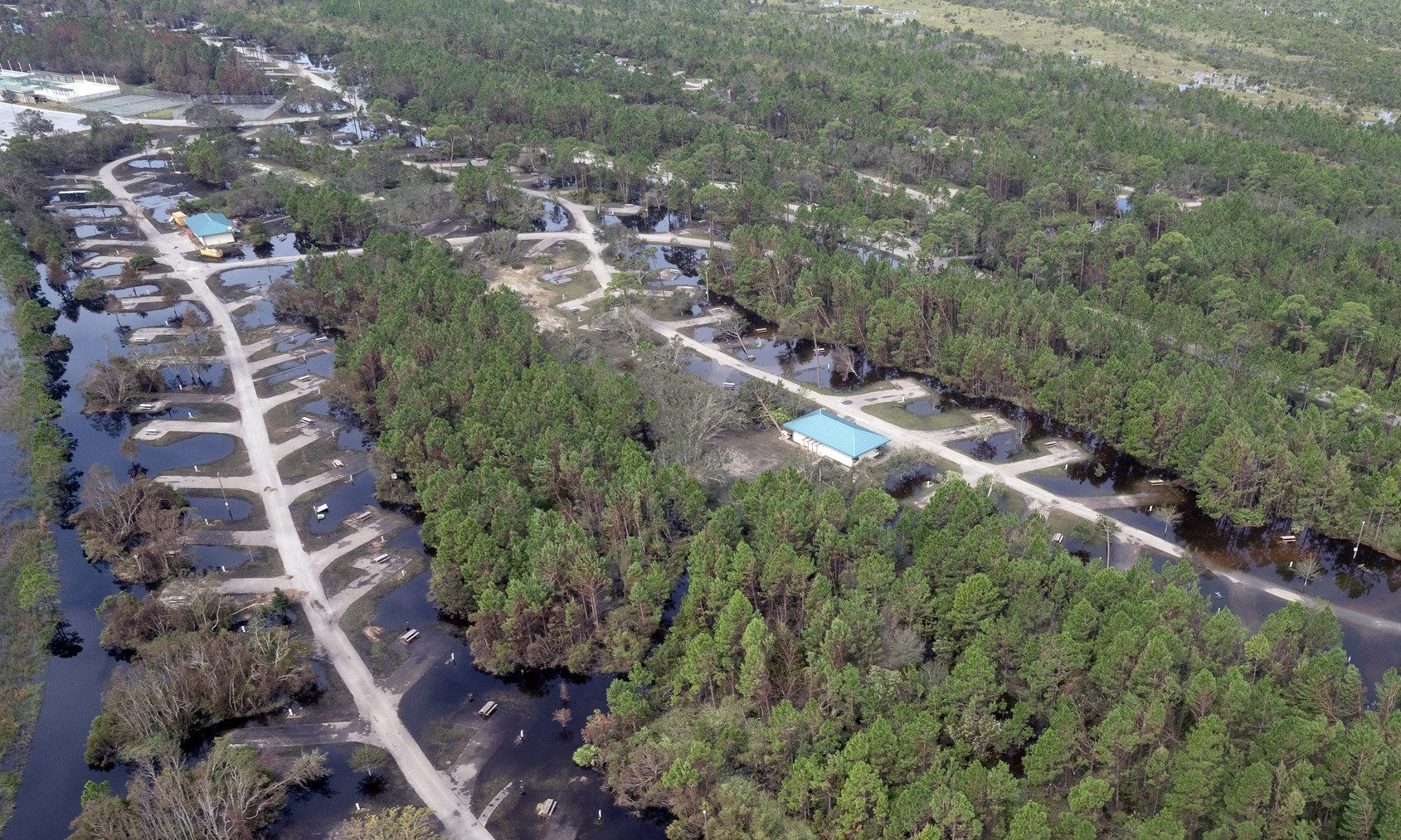 Gov. Kay Ivey on Monday announced more than $11 million in federal disaster aid has been approved for those impacted by Hurricane Sally in Baldwin, Escambia and Mobile counties.  
FEMA has approved $11.1 million in housing grants to individuals and families through Sept. 28, according to Ivey's office. 
"Hurricane Sally took a punch to our coastal areas, but thanks in part to the millions of dollars in federal assistance, the people of Alabama are moving along the road to recovery," Ivey said. "I remain grateful to President Trump, Administrator Gaynor and their teams for prioritizing the people of Alabama reeling from Hurricane Sally. We will get through this together; we have done it before, and we will do it again."
Federal grants to repair homes or for renting temporary housing made up $8.9 million of the FEMA funding. Grants for childcare, moving and storage, medical and dental comprised the remaining $2.1 million. 
The U.S. Small Business Administration has approved an additional $570,900 in disaster home repair loans for those impacted by Sally.
Ivey's office encourages homeowners and renters in Baldwin, Mobile and Escambia counties to apply to FEMA for federal disaster assistance as soon as possible. Residents of these three Alabama counties may also be eligible to receive assistance for uninsured and underinsured damage and losses resulting from the hurricane.
Residents in those three counties impacted by Hurricane Sally may register for FEMA disaster assistance online by visiting disasterassistance.gov or by calling 800-621-3362. Persons who are deaf, hard of hearing or have a speech disability and use a TTY may call 800-462-7585. Multi-lingual operators are available. The toll-free lines are open daily from 6 a.m. to midnight CST.
Those with a homeowner's insurance policy are encouraged to file an insurance claim before applying for federal assistance. 
Information that may be useful to have when you register include:
Address of the damaged primary dwelling where the damage occurred

Current mailing address

Current telephone number

Insurance information and description of disaster-caused damage and loss

Total household annual income

Names and birth dates of family members who live in the household

Name and Social Security number of co-applicant (if applicable)

Routing and account number for checking or savings account so FEMA may directly transfer disaster assistance funds
 For more information on Hurricane Say visit FEMA's website here.