Trump administration announces $130 million in public-private funding for wetland conservation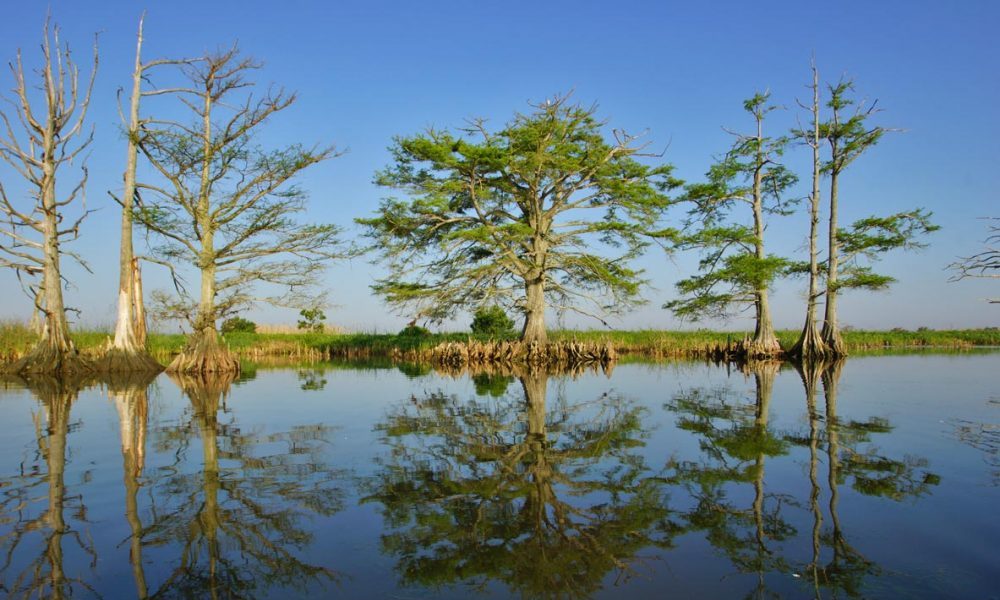 Secretary of the Interior David Bernhardt announced last week that the Migratory Bird Conservation Commission has approved more than $130 million in funding for various wetland conservation projects.
"The Trump Administration continues to take significant conservation actions benefiting all Americans, particularly hunters, anglers and outdoor enthusiasts," Bernhardt said. "It has never been more important than now that we conserve our great outdoors and expand public access to public lands, and the Trump Administration is doing that."
The 2020 North American Wetlands Conservation Act (NAWCA) grants will be used to ensure waterfowl and other birds are protected throughout their life cycles. $33.3 million is being allocated for the U.S. Fish and Wildlife Service and its partners to conserve or restore more than 157,000 acres of wetland and associated upland habitats for waterfowl, shorebirds and other birds for 32 projects in 21 states throughout the United States. These federal grants will be matched by almost $85 million in partner funds.
"The Trump Administration continues to support wetland restoration and habitat conservation projects that benefit waterfowl and many other species while improving access to outdoor recreation opportunities on public lands for all Americans," said U.S. Fish and Wildlife Service Director Aurelia Skipwith.
Wetlands provide many ecological, economic and social benefits such as habitat for fish, wildlife and a variety of plants. NAWCA grants conserve bird populations and wetland habitat while supporting local economies and American traditions such as hunting, fishing, birdwatching, family farming and cattle ranching.
"This investment in our nation's wetlands will help preserve wildlife habitats and support the recreation activities of sportsmen and other outdoor enthusiasts," said Sen. John Boozman, R-Arkansas. "I'm proud to serve on the Migratory Bird Conservation Commission and advocate for the conservation of our natural resources so public lands will be available for the enjoyment of future generations of Americans."
"Today the Migratory Bird Conservation Commission of which I am a member, held the first-ever virtual meeting since it was formed," said U.S. Rep. Mike Thompson, D-California. "Commission members vote to conserve public lands using funding from the Migratory Bird Conservation Fund, funded from the sale of Duck Stamps. We voted to protect over 158,000 acres for people across our nation to use and to preserve their beauty for generations to come."
"Our nation's wetlands are one of the most important natural resource for ecological conservation, recreation, protection from flooding, and maintenance of habitats for the birds and other wildlife that call them home," said U.S. Congressman Rob Wittman (R-Virginia). "Along the Chesapeake Bay especially, wetlands are a vital part of our environment. I am grateful to Secretary Bernhardt and the Migratory Bird Conservation Commissioner for their work and these funds to further protect our coastal habit."
"Wetlands and waterfowl habitat are disappearing at an alarming rate across North America," said Ducks Unlimited CEO Adam Putnam. "Thanks to the MBCC and Secretary Bernhardt, this funding will continue to expand efforts to protect and enhance wetlands habitat to ensure future generations have the same opportunity to enjoy nature as we have."
"NAWCA program accomplishments in California have been impressive, with over 180 projects that have enhanced or restored nearly one million acres, from the Salton Sea through the Sacramento Valley all the way up to Klamath Lake region in northeast California/southern Oregon," said President of the California Waterfowl Association and member of the North American Wetlands Conservation Council John Carlson Jr.
The commission also approved nearly $1 million from the Migratory Bird Conservation Fund to conserve 419 acres on national wildlife refuges in three states. These funds were raised largely through the sale of Federal Migratory Bird Hunting and Conservation Stamps, commonly known as "Duck Stamps."
Funds raised from the sale of Federal Duck Stamps go toward the acquisition or lease of habitat for the National Wildlife Refuge System. Hunters are required by law to purchase Duck Stamps to hunt waterfowl. The stamps are also voluntarily purchased by birders, outdoor enthusiasts and fans of national wildlife refuges who understand the value of preserving some of the most diverse and important wildlife habitats in our nation.
Since 1934, the Federal Duck Stamp Program and Migratory Bird Conservation Fund have provided more than $1 billion for habitat conservation in the Refuge System.
The National Wildlife Refuge System is managed by the U.S. Fish and Wildlife Service. There are 568 national wildlife refuges and 38 wetland management districts.
The Migratory Bird Conservation Commission is chaired by the Secretary of the Interior. Its members include Sen. Martin Heinrich of New Mexico; Sen. John Boozman of Arkansas; Reps. Robert J. Wittman of Virginia and Mike Thompson of California; Sonny Perdue, Secretary of Agriculture; and EPA Administrator Andrew Wheeler.
The Department of the Interior conserves and manages the nation's natural resources and cultural heritage for the benefit and enjoyment of the American people, provides scientific and other information about natural resources and natural hazards to address societal challenges and create opportunities for the American people, and honors the Nation's trust responsibilities or special commitments to American Indians, Alaska Natives and affiliated island communities to help them prosper.
Baldwin, Escambia and Mobile residents impacted by Sally urged to apply for federal aid
FEMA has approved $11.1 million in housing grants to individuals and families through Sept. 28, according to the governor's office.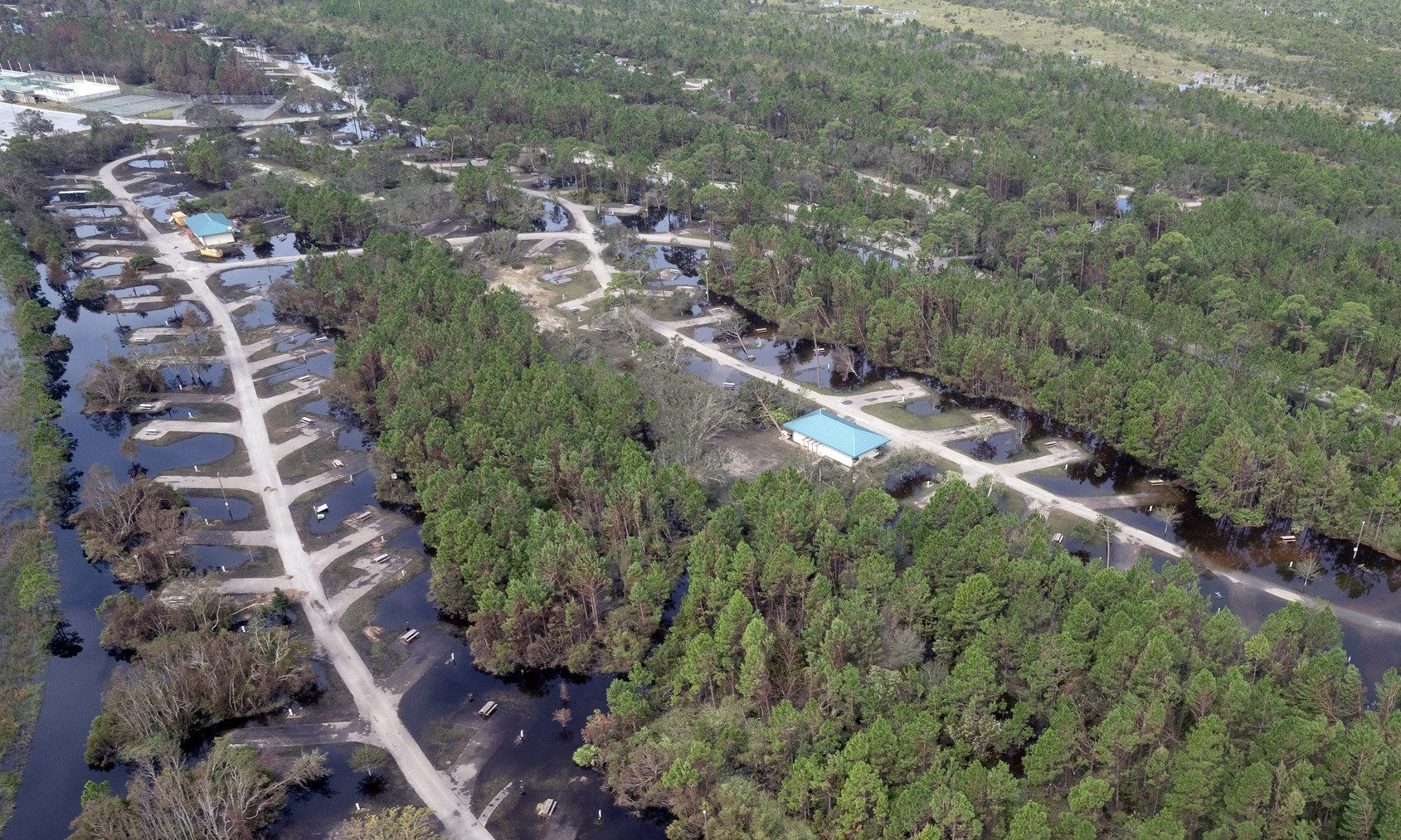 Gov. Kay Ivey on Monday announced more than $11 million in federal disaster aid has been approved for those impacted by Hurricane Sally in Baldwin, Escambia and Mobile counties.  
FEMA has approved $11.1 million in housing grants to individuals and families through Sept. 28, according to Ivey's office. 
"Hurricane Sally took a punch to our coastal areas, but thanks in part to the millions of dollars in federal assistance, the people of Alabama are moving along the road to recovery," Ivey said. "I remain grateful to President Trump, Administrator Gaynor and their teams for prioritizing the people of Alabama reeling from Hurricane Sally. We will get through this together; we have done it before, and we will do it again."
Federal grants to repair homes or for renting temporary housing made up $8.9 million of the FEMA funding. Grants for childcare, moving and storage, medical and dental comprised the remaining $2.1 million. 
The U.S. Small Business Administration has approved an additional $570,900 in disaster home repair loans for those impacted by Sally.
Ivey's office encourages homeowners and renters in Baldwin, Mobile and Escambia counties to apply to FEMA for federal disaster assistance as soon as possible. Residents of these three Alabama counties may also be eligible to receive assistance for uninsured and underinsured damage and losses resulting from the hurricane.
Residents in those three counties impacted by Hurricane Sally may register for FEMA disaster assistance online by visiting disasterassistance.gov or by calling 800-621-3362. Persons who are deaf, hard of hearing or have a speech disability and use a TTY may call 800-462-7585. Multi-lingual operators are available. The toll-free lines are open daily from 6 a.m. to midnight CST.
Those with a homeowner's insurance policy are encouraged to file an insurance claim before applying for federal assistance. 
Information that may be useful to have when you register include:
Address of the damaged primary dwelling where the damage occurred

Current mailing address

Current telephone number

Insurance information and description of disaster-caused damage and loss

Total household annual income

Names and birth dates of family members who live in the household

Name and Social Security number of co-applicant (if applicable)

Routing and account number for checking or savings account so FEMA may directly transfer disaster assistance funds
 For more information on Hurricane Say visit FEMA's website here.