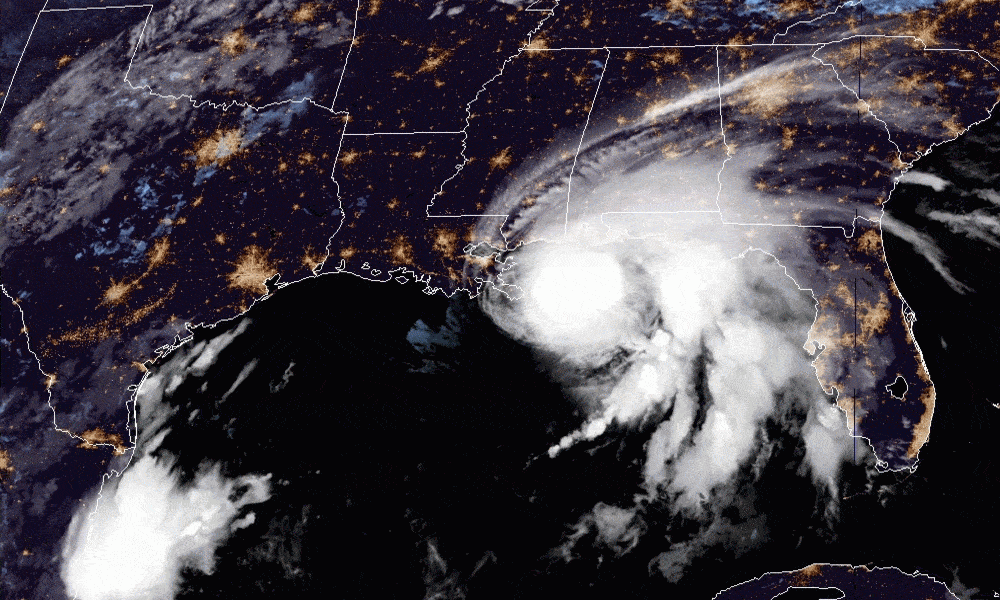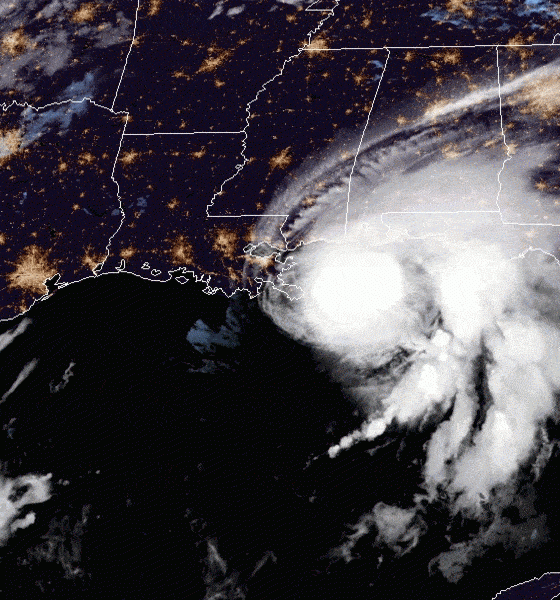 Gov. Kay Ivey urges evacuations as Hurricane Sally approaches
"I know you all want to protect your family and your property, but this is not worth risking your life," Gov. Kay Ivey said.
Gov. Kay Ivey on Tuesday warned residents and visitors along Gulf of the approaching Hurricane Sally and urged them to evacuate. 
Hurricane Sally is expected to produce life-threatening flash flooding through Wednesday along the central Gulf Coast, from the Western Florida Panhandle to Southeastern Mississippi, according to the National Hurricane Center on Tuesday morning. 
"My fellow Alabamians. Hurricane Sally is not to be taken for granted. We are looking at record flooding, perhaps breaking historic levels, and with rising water comes a greater risk for loss of property and life," Ivey said during a press conference Tuesday morning. "Sally has the potential to inflict major damage along the Gulf Coast, and even further northward as it moves." 
President Donald Trump late Monday approved Alabama's request for a pre-landfall state of emergency declaration. Ivey earlier on Monday, through a supplemental state of emergency declaration, closed all state beaches and recommended the evacuation, especially of non-residents, and those living in flood-prone areas south of Interstate 10.
Hurricane #Sally Forecast Changes: The axis of heaviest rainfall has shifted to the east along with the eastward adjustments in Sally's forecast track. Removed a few northern counties from the Flash Flood Watch. 🌧Flooding from tropical downpours remains the primary threat. #alwx pic.twitter.com/YUTPAQzARM

— NWS Birmingham (@NWSBirmingham) September 15, 2020
Brian Hastings, director of the Alabama Emergency Management Agency, said during the briefing Tuesday that Ivey authorized National Guard's high water teams, some of whom are in Mobile and Baldwin counties awaiting Sally's approach. 
"Sally is shaping up to be a very dangerous and historic flooding event from the coastal counties along I-65 and the I-85 corridors," Hastings said. "If you're in a low-lying area or flood prone area, get to a safer place in higher ground. Now, before you see impacts. Do not drive through flooded areas. Turn around, don't drown."
John De Block, a meteorologist with the National Weather Service, said Sally was about 110 miles south of Mobile and drifting to the North "at the speed of a child in a candy shop — about two to three miles per hour." 
"We're expecting the winds to be about 70 knots or 80 miles per hour when Sally makes landfall tomorrow," De Block said. "And right now, the projected path is right up Mobile Bay. If this forecast continues to shift to the East, and it very well may, that will decrease the amount of storm surge that is encountered in Mobile Bay, which will be good news for them. However, there are plenty of opportunities for the forecast to change." 
Life-threatening storm surge from Hurricane #Sally is expected from the Mouth of the Mississippi River to the Okaloosa/Walton County Line in the Florida Panhandle. Highest inundation expected along the Alabama coast, including Mobile Bay. https://t.co/IGqyxeC0LO pic.twitter.com/YAIwVflMBb

— National Hurricane Center (@NHC_Atlantic) September 15, 2020
"Regarding the rainfall that we're expecting, record flooding is very well possible in the Mobile and Baldwin County areas. Ten to 15 inches of rainfall, locally higher amounts, combined with the storm surge, will make drainage a challenge," De Block said. 
De Block said that as Sally comes up I-65 toward Montgomery during the day Wednesday and into Wednesday night, forecasters expect between 8 to 10 inches of rain approaching the Montgomery area, which threatens flash flooding and river flooding along the Alabama River and Tallapoosa Rivers possibly by the end of the week.
Moving into Friday, forecasters predict Sally will move along I-85 and turn right, weakening as the hurricane heads toward Georgia, De Block said. Even before landfall Wednesday, however, De Block said there's the threat of tornadoes, especially in Mobile and Baldwin counties.
"The saying that the National Weather Service has is hide from the wind, run from the water, and so now is the time to run from the water," De Block said. 
Ivey again urged everyone in low-lying areas near the Gulf, Mobile Bay and rivers to evacuate. 
"I know you all want to protect your family and your property, but this is not worth risking your life," Ivey said.
Baldwin, Escambia and Mobile residents impacted by Sally urged to apply for federal aid
FEMA has approved $11.1 million in housing grants to individuals and families through Sept. 28, according to the governor's office.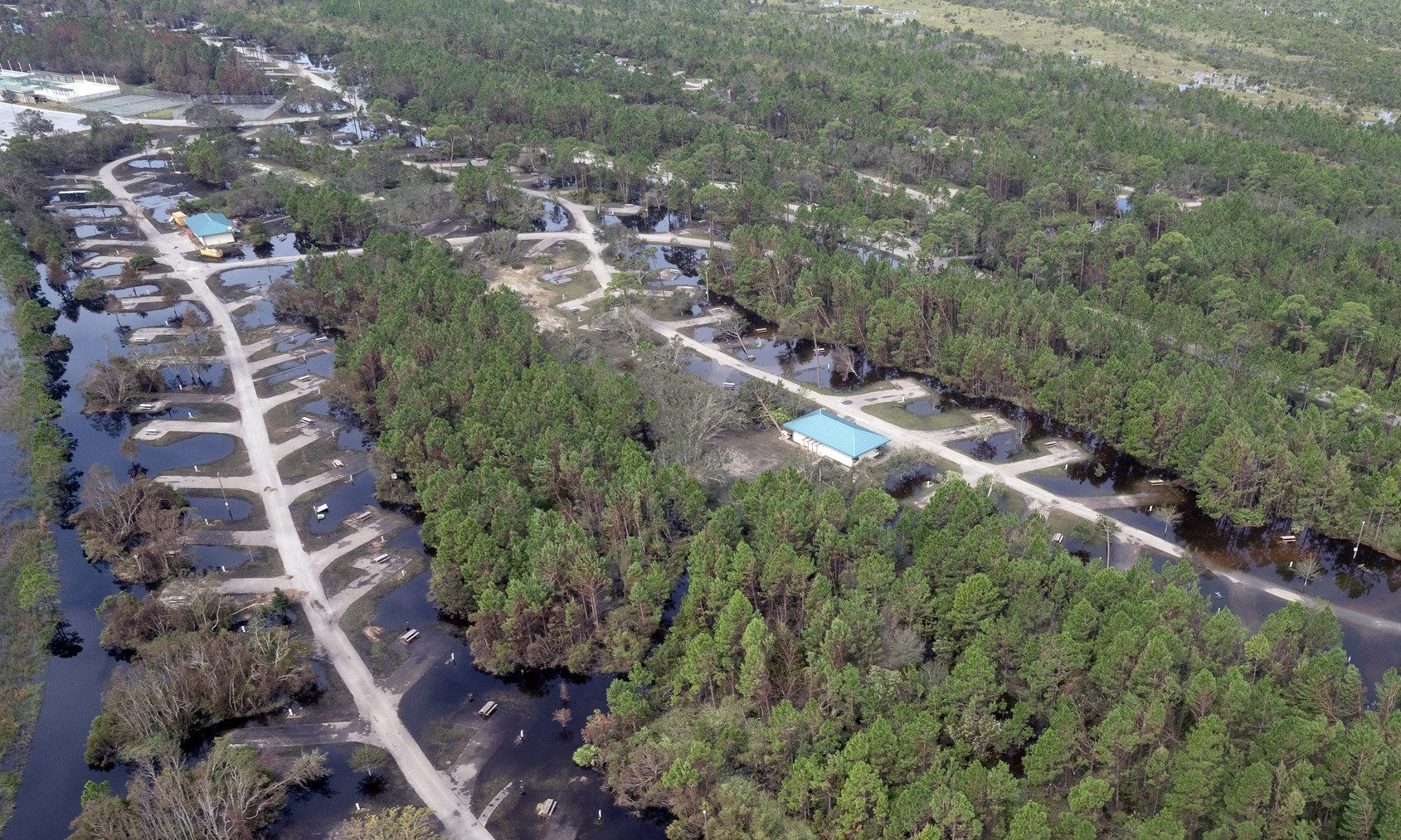 Gov. Kay Ivey on Monday announced more than $11 million in federal disaster aid has been approved for those impacted by Hurricane Sally in Baldwin, Escambia and Mobile counties.  
FEMA has approved $11.1 million in housing grants to individuals and families through Sept. 28, according to Ivey's office. 
"Hurricane Sally took a punch to our coastal areas, but thanks in part to the millions of dollars in federal assistance, the people of Alabama are moving along the road to recovery," Ivey said. "I remain grateful to President Trump, Administrator Gaynor and their teams for prioritizing the people of Alabama reeling from Hurricane Sally. We will get through this together; we have done it before, and we will do it again."
Federal grants to repair homes or for renting temporary housing made up $8.9 million of the FEMA funding. Grants for childcare, moving and storage, medical and dental comprised the remaining $2.1 million. 
The U.S. Small Business Administration has approved an additional $570,900 in disaster home repair loans for those impacted by Sally.
Ivey's office encourages homeowners and renters in Baldwin, Mobile and Escambia counties to apply to FEMA for federal disaster assistance as soon as possible. Residents of these three Alabama counties may also be eligible to receive assistance for uninsured and underinsured damage and losses resulting from the hurricane.
Residents in those three counties impacted by Hurricane Sally may register for FEMA disaster assistance online by visiting disasterassistance.gov or by calling 800-621-3362. Persons who are deaf, hard of hearing or have a speech disability and use a TTY may call 800-462-7585. Multi-lingual operators are available. The toll-free lines are open daily from 6 a.m. to midnight CST.
Those with a homeowner's insurance policy are encouraged to file an insurance claim before applying for federal assistance. 
Information that may be useful to have when you register include:
Address of the damaged primary dwelling where the damage occurred

Current mailing address

Current telephone number

Insurance information and description of disaster-caused damage and loss

Total household annual income

Names and birth dates of family members who live in the household

Name and Social Security number of co-applicant (if applicable)

Routing and account number for checking or savings account so FEMA may directly transfer disaster assistance funds
 For more information on Hurricane Say visit FEMA's website here.