Judge dismisses former Drummond exec's lawsuit against Balch and Bingham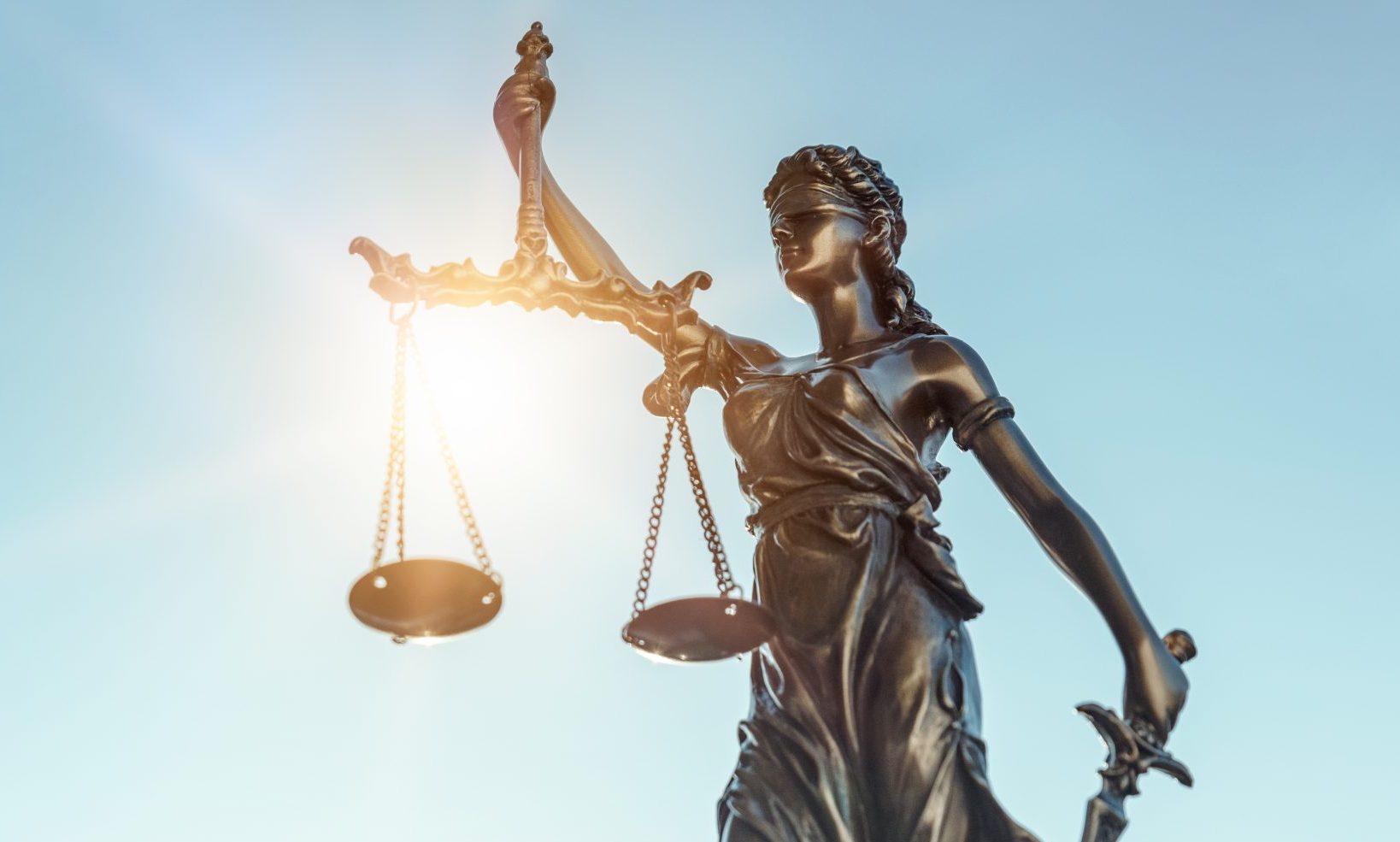 A Jefferson County Circuit Court judge has dismissed a lawsuit against the Balch & Bingham law firm filed by a former coal executive who claimed the law firm's poor legal advice resulted in his conviction on federal bribery charges. 
Judge Tamara Harris Johnson ruled that the statute of limitations had expired on former Drummond Coal vice president David Roberson's $50 million lawsuit against Balch and his former employer, Drummond.
The suit claimed that Balch attorneys, primarily Joel Gilbert, who was also convicted of federal bribery charges, assured Roberson that a plan to recruit then-State Rep. Oliver Robinson to use his office to thwart efforts by the EPA to clean up toxic soil in the 35th Avenue Superfund site in North Birmingham was legal.

Johnson's ruling dismissing the lawsuit against Balch didn't dispute Roberson's claims but said that under the Alabama Legal Service Liability Action statute, Roberson should have filed his claim no later than November 2018. He filed it in March 2019. 
"All claims against defendant Balch & Bingham are barred by the statute of limitations," Johnson wrote. 
Johnson said a motion to dismiss filed by Drummond will be addressed separately at a later date. 
Roberson and Gilbert were the only two executives found guilty by a jury in October 2018 in the well-publicized federal case that saw Robinson plead guilty and go to prison for accepting bribes. 
Roberson maintained his innocence throughout, saying he relied on the advice and counsel of Gilbert and others at Balch. During the sentencing phase, U.S. District Court Judge Abdul Kallon said he was moved by Roberson's history and the character witnesses who testified on his behalf, and the judge said he found Roberson to be less culpable than Gilbert because he relied on Gilbert's legal advice. 
Gilbert was sentenced to five years in federal prison. Robinson was sentenced to two and a half years.
Roy Moore sues state challenging COVID orders
Moore is arguing that the state has exceeded its authority by issuing COVID-19 restrictions and the statewide mask mandate.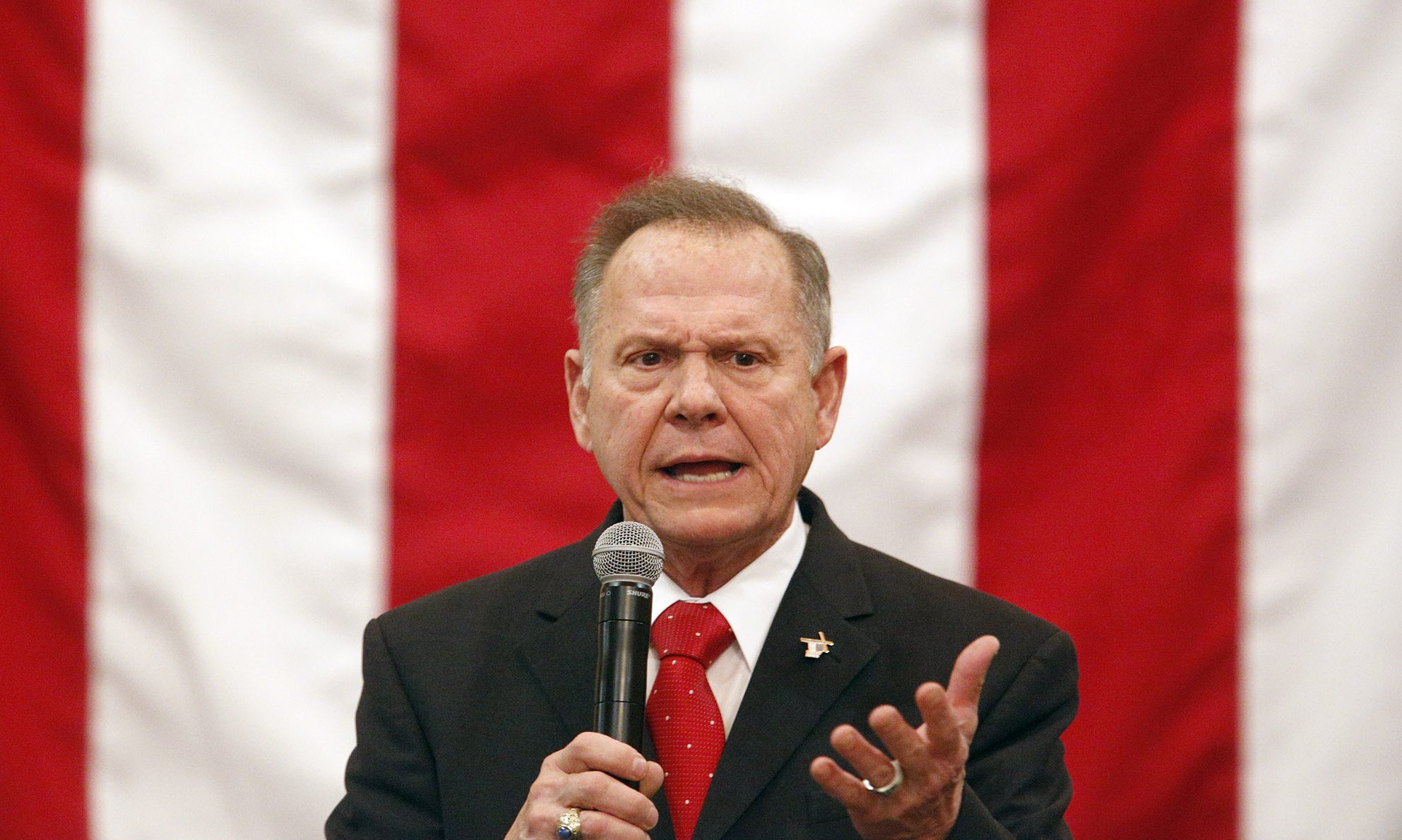 The Foundation for Moral Law and former Alabama Chief Justice Roy Moore last week filed a lawsuit against Alabama Gov. Kay Ivey and State Health Officer Dr. Scott Harris, challenging the constitutionality of their public health orders intended to combat the spread of the coronavirus.
The foundation's lawsuit was filed in the Federal District Court for the Northern District of Alabama. Moore is seeking damages, a temporary restraining order and a permanent injunction against Ivey and Harris from issuing more mandates.
Moore is arguing that Ivey and Harris have exceeded their authority.
"The Governor and State Health Officer of this State have clearly and repeatedly exceeded their authority under both the Constitution of the United States and the Alabama Constitution over the last six months," Moore said. "Unconstitutional restriction of church assembly and worship, discriminatory closing of businesses, stay at home orders, social distancing, wearing of masks, and restriction on travel are simply against our rights secured by the Constitution of the United States."
"We live in a Constitutional Republic and in a State whose motto is 'We dare defend our rights,' yet nothing has been done to stop the tyrannical abuse of power," Moore said. "Our economy has been decimated, jobs lost, schools closed, church doors shut, and we have been told we must stay home and wear mask in public places. People are tired of such abuse!"
"Our Country was formed in crisis and we have withstood disease, pestilence, natural disaster, and wars without being told we must remain in our home and wear mask in public," Moore said. "The Legislature of Alabama needs to stand up to and tell the Governor that she and the State Health Officer do not have the power to do things that even the Legislature can't do. Nor can the Legislature give the Governor powers to take away our Constitutional rights when even the Legislature cannot."
Some former legislators have privately told APR that if Ivey wanted more power to extend the public health emergency past July that legally she should have called a special session and asked the legislature for that authority.
But some have also suggested that the Legislature does not want to go on the record as either favoring or opposing measures such as the eight-month-long public health emergency, the mask mandate, the closing of businesses and restrictions on capacity in businesses. As such, they are content to say or do nothing on the issue rather than alienating voters on either side.
"For over 200 years, men and women of every race, creed, and color have fought and died to preserve our rights; we don't need to give them up without a fight," Moore said.
The Montgomery-based Foundation for Moral Law is a nonprofit corporation dedicated to a strict interpretation of the United States Constitution. The foundation, founded by Moore, is often involved in freedom of religion issues.
The governor's statewide mask order expires on Friday if the governor does not extend it.
At least 208,843 Americans, including 2,501 Alabamians, have died from COVID-19 since February. Over 32.8 million people globally have been diagnosed as infected with the novel strain of the coronavirus.