Opinion | The presidential race is underway
Now that the national political party conventions are over and the nominees have been coronated, the battle royale for the White House is in full throttle. The nominees, Donald Trump and Joe Biden, will shatter the age barrier — whoever is elected will be the oldest person ever elected president.
If Trump is re-elected, he will be 75 years old when sworn in. If Biden wins, he will be close to 79 years old. When I was a young man, folks at that age were in the nursing home — if they were alive. By comparison, 60 years ago, when John F. Kennedy was elected, he was 42.
If, by chance, you are worried about their traversing all over the 50 states and keeling over in the process, calm your fears. Trump will campaign in only about 10 to 12 states, and Biden will campaign in probably only two. Why, you might ask? There are only 10 or 12 states that matter in a presidential contest.
Under our Electoral College system, the candidate that gets one more popular vote than the other gets all of that state's electoral votes.
The country is divided like never before in our history. You either live in a red Republican state, like Alabama, or a blue Democratic state, like California. You might say the hay is in the barn in all but about 10 battleground, so-called "swing states."
There are 40 states that it really does not matter who the Republican nominee is, one or the other of the two party's candidates are going to win that state and get all of that state's electoral votes.
Our national politics has become so partisan and divided with such a vociferous divide that old Biden will carry California by a 60-40 margin, and Trump will carry Alabama by a 60-40 margin. Unfortunately for Trump, Alabama only has nine electoral votes. California has 55.
The election is won or lost in swing states like Florida, Ohio, Michigan, Pennsylvania, Wisconsin and Minnesota.
It is in these six states that all the campaign money will be spent and where the two aged candidates might campaign. It will all boil down to certain zip codes in these six states. Current polling has Biden ahead of Trump in most of the battleground states.
Trump, for the first three years of his presidency, reigned over a tremendous economic boom. He had a fighting chance at re-election based on one factor: "It's the economy, stupid."
All that changed in March when the coronavirus pandemic hit our nation and devastated our economy. All the growth of three years has been devastated. During the same month of March, the aging Democratic candidate, Joe Biden, captured the Democratic nomination from Bernie Sanders, a self-described democratic socialist.
Under the Electoral College system, Trump has to carry most of the key battleground states in order to win. Current polling has Biden ahead of Trump in most, if not all the pivotal swing states because of the COVID-19 pandemic.
When the economy was busting through the roof, Trump could claim credit for the thriving economy.  Likewise, the economic recession caused by the coronavirus is not Trump's fault. However, it happened under his watch. There is a tried and true political maxim: "If you claim credit for the rain, then you gonna get the blame for the drought."
There is also a cardinal rule in politics: all politics is local. Folks, Biden was born and raised in Pennsylvania — in the blue-collar city of Scranton, to be exact. Even if Trump were to miraculously carry all five of the large, pivotal states, he will have a hard time carrying Pennsylvania.
I know most of you reading this do not like to hear this dour outlook for Trump. But there is hope. First, I am pretty good at predicting and analyzing Alabama political races — not so much when it comes to national politics. In fact, I am usually wrong.
Another golden, proven caveat in politics: they only count the votes of the people who show up to vote. Older voters tend to be Republican. And older voters are the ones that show up to vote.
We will see in six short weeks.
Opinion | The blackest Black Friday ever
"The coming weeks are going to be difficult, no doubt about that."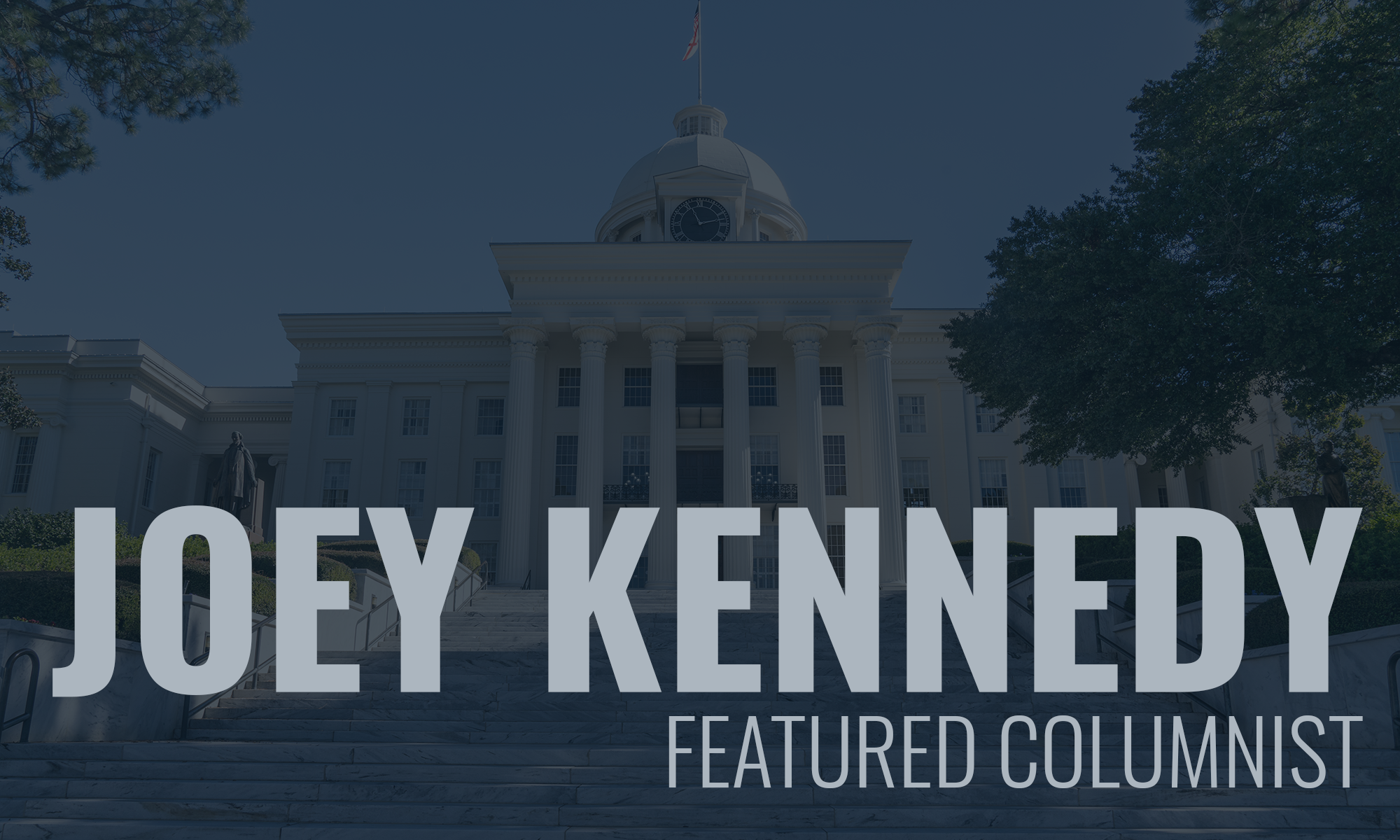 Thursday was Thanksgiving, and it's understandable that many people didn't have a lot to be thankful for. More than 260,000 people are dead because of the COVID-19 pandemic that Donald Trump simply ignored. Around 3 million people have been infected, with many of those suffering lifelong health complications from the virus.
A first Thanksgiving without loved ones. A first Christmas without loved ones bearing down.
Millions of people lost their jobs because of the pandemic. Hundreds of thousands are in danger of being evicted from their homes. Many don't have water or power or heat as the winter settles in.
Thanksgiving? Really?
Except …
Yes, there are many things to be thankful for. Our families, if we have them. Our friends, and we all have them. Our animals, and many of us have them.
We can be thankful that the long, horrible tenure of Donald Trump is nearly over. It's the end of an error.
We can hope that racism will be wrong again. That homophobia, misogyny, xenophobia, and cruelty will fall from the everyday ordinary to the awful extraordinary. Kids in cages, separated from their parents, no more. Chaos in government simply an anomaly at last.
We can hope. That alone is something to be thankful for.
The year 2020 has been a hot mess. Masks, social distancing, hand washing and sanitizing are the norm now. They may be forever.
We should be thankful that COVID-19 vaccines are on the horizon. But that's a strange thankfulness, and we cherish a vaccine for a disease that didn't have to spread as far and wide as it did. It was mismanaged as badly as a crisis can be mismanaged.
There still are people out there who refuse to wear masks or who believe the virus is a hoax. A doctor described people she was caring for who were dying, and all the time denying the virus existed, even to their last breaths.
That's certainly nothing to be thankful for.
Our health care workers, those on the front lines, deserve our thanks and our love. As do grocery store workers, first responders, teachers, and delivery people. Heroes work there.
I'm personally thankful for my wife of 41 years. My daughters in San Diego. My friends here and elsewhere. My pugs and other dogs and animals. I've got plenty to be thankful for, when we pare life down and don't expect so much.
The coming weeks are going to be difficult, no doubt about that.
Too many people traveled this Thanksgiving, and there's going to be a price to pay. Too many people are making plans for Christmas, and there's going to be a price to pay. Too many people are planning New Year's Eve celebrations, and there's going to be a price to pay.
Oh, I'll have some champagne and stay up until midnight on New Year's Eve, if only to witness that this damn year doesn't hang around for one second longer than is allowed.
Perhaps we can see a light at the end of this 2020 tunnel. Maybe by spring, we'll all be vaccinated, and this pandemic will be at the beginning of its end.
But if 2020 has taught us anything, it's that we can't count on, yes, anything.
This is Black Friday. The blackest Black Friday ever. Be careful out there. Wash your hands and wear a mask. Take care of each other. Believe in science. Don't trust a reality show president who, fortunately, finally has been fired.
Do your best to do your best. Let's have a new year that at least promises hope.
Dig deep and find what you're thankful for. Then hug it close with all your might.