Hindu temple planned for vacant theater in Hoover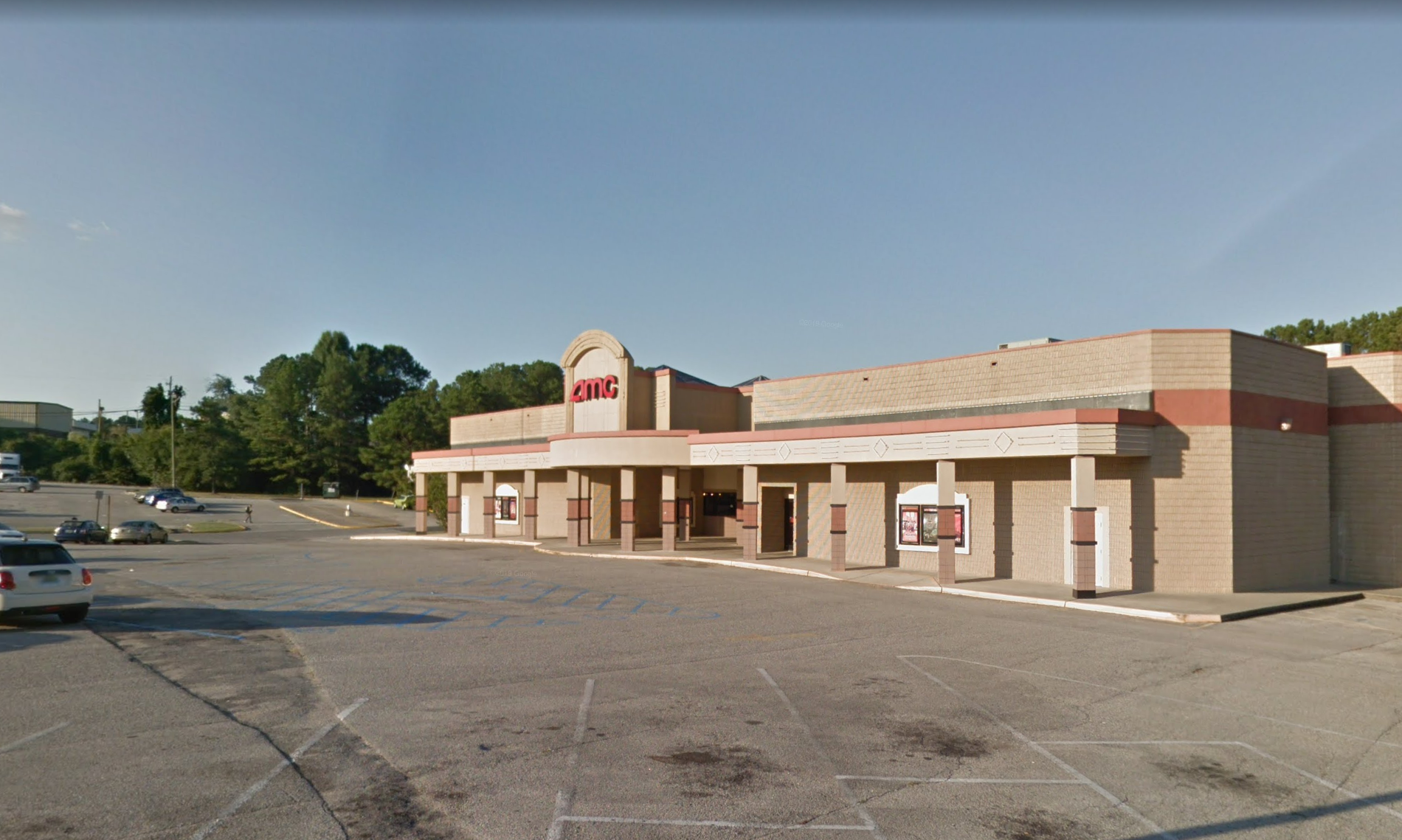 A local Hindu organization purchased a 38,000-square-foot former theater in the Birmingham suburb of Hoover and plans to convert it into a sanctuary and educational space to serve the area's growing Hindu community.
Hindus make up less than 1 percent of Alabama's population, and while an accurate count of adherents in the state is hard to come by, the number of Hindus in the U.S. has more than doubled over the last decade. 
Rajan Zed, a prominent Hindu cleric based in Reno, Nevada, issued a statement claiming that there is an increasing population of Hindus in Alabama that will require new temples, or mandirs, to "help the community to pass on Hindu spirituality, concepts and traditions to coming generations amidst so many distractions in the consumerist society." 
Zed urged Hoover's mayor and city council to unanimously approve the temple plans, "thus expressing warm welcome to the caring Hindu community" that he said is known for its charity and community development.
BAPS Birmingham is the group that owns the theater property. It operates a temple in North Birmingham that is currently closed due the pandemic. It proposed the plans for its second temple, which include a large worship space and 14 classrooms, to the Hoover Planning and Zoning Commission, which voted on Monday to recommend them for approval by the city council.
Mayor Frank Brocato said that he doesn't anticipate anything preventing that approval. 
Before it closed, the BAPS Shri Swaminarayan temple hosted weekly assemblies and offered classes to teach children Gujarati, an Indian language distinct from Hindi but similar.
There is another Hindu temple near Hoover not affiliated with BAPS, in neighboring Pelham. 
BAPS, which stands for Bochasanwasi Shri Akshar Purushottam Swaminarayan Sanstha, is a Hindu denomination established in 1907 with more than 1 million followers. It operates charities and learning centers worldwide and requires five lifetime vows from its followers: no alcohol, no addictions, no adultery, no meat and no impurity of body or mind.
The population of Hindus in the U.S. increased from 1.2 million in 2007 to 2.23 million in 2014, according to the Pew Research Center. Zed estimated that the number is around 3 million now. It is projected to reach 4.78 million in 2050, or 1.2 percent of the U.S. population.

Trump Truck and boat parades this weekend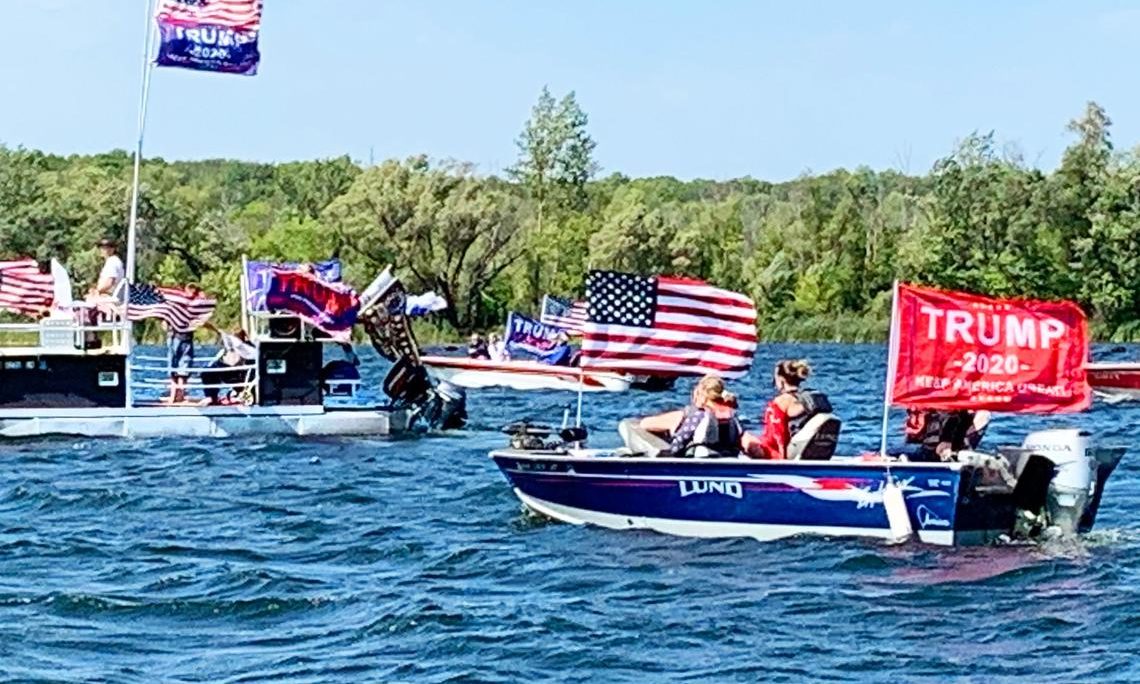 As Election Day draws near, Alabama Republicans are excited about promoting the re-election of Donald J. Trump as President and the election of Tommy Tuberville for U.S. Senate. This weekend two pro-President Trump events are happening in the state. There will be a truck parade from Ashland to Phenix City on Saturday sponsored by the Clay County Republican Party, while there will also be a boat parade on Wilson Lake in the Shoals sponsored by the Colbert County Republican Party on Sunday.
The pickup trucks will assemble at the Ashland Industrial Park in Clay County, 8240 Hwy 9, Ashland. There is a pre-departure rally at 10:00 a.m. central standard time. The trucks will depart at 11:00 a.m. and then proceed on a parade route that will take them into the bitterly contested swing state of Georgia. The Trump Pickup Parade will wind through east Alabama and West Georgia traveling through LaGrange and Columbus before concluding near the Alabama/Georgia line in Phenix City, 332 Woodland Drive, Phenix City at approximately 2:00 p.m. central time. Speakers will begin at 3:00. Trump flags will be on sale at the event.
The Phenix Motorsports Park will be hosting what sponsor hope could possibly the world's largest Pickup Tuck parade in U.S. history that is routing over 50 mile through Georgia in effort to "pickup" President Trump's numbers in GA.
A number dignitaries have been invited to address the Phenix City rally, including Coach Tuberville. Former State Sen. Shadrack McGill, Trump Victory Finance Committee member former State Rep. Perry O. Hooper Jr., and Paul Wellborn, the President and CEO of the largest Family owned Kitchen Cabinet manufacture in the USA are among the featured speakers who have committed to speak at the event.
Entertainment will be provided by: Charity Bowden, an up and coming country music singer who was the runner up on "The Voice". Charity will sing 'I am Proud to be an American' as well as songs from her Voice performances. The McGill Girls will also perform. The three beautiful and talented sisters will be singing patriotic songs in three part harmony. Geoff Carlisle, a professional DJ will be keeping the crowd pumped with music and entertainment.
Following the speakers and the entertainment there will Trump truck-vs- Joe Bidden truck races down the drag strip for the finale.
The Northwest Alabama boat parade will be on Sunday. The boats will gather at 2:00 p.m. near Turtle Point and then the flotilla will parade around the open waters of Wilson Lake til 3_00 p.m.. There will be a contest for best decorated Trump boats.
Trump supporters have held a number of large boat parades across the state to show their support for the re-election of Pres. Trump.
Boat parade sponsors say that this parade will be: pro-American, pro-law enforcement, pro-military.