Jones introduces bill to encourage investments in minority-serving banks
"One of the biggest hurdles for minority entrepreneurs is access to capital," Jones said.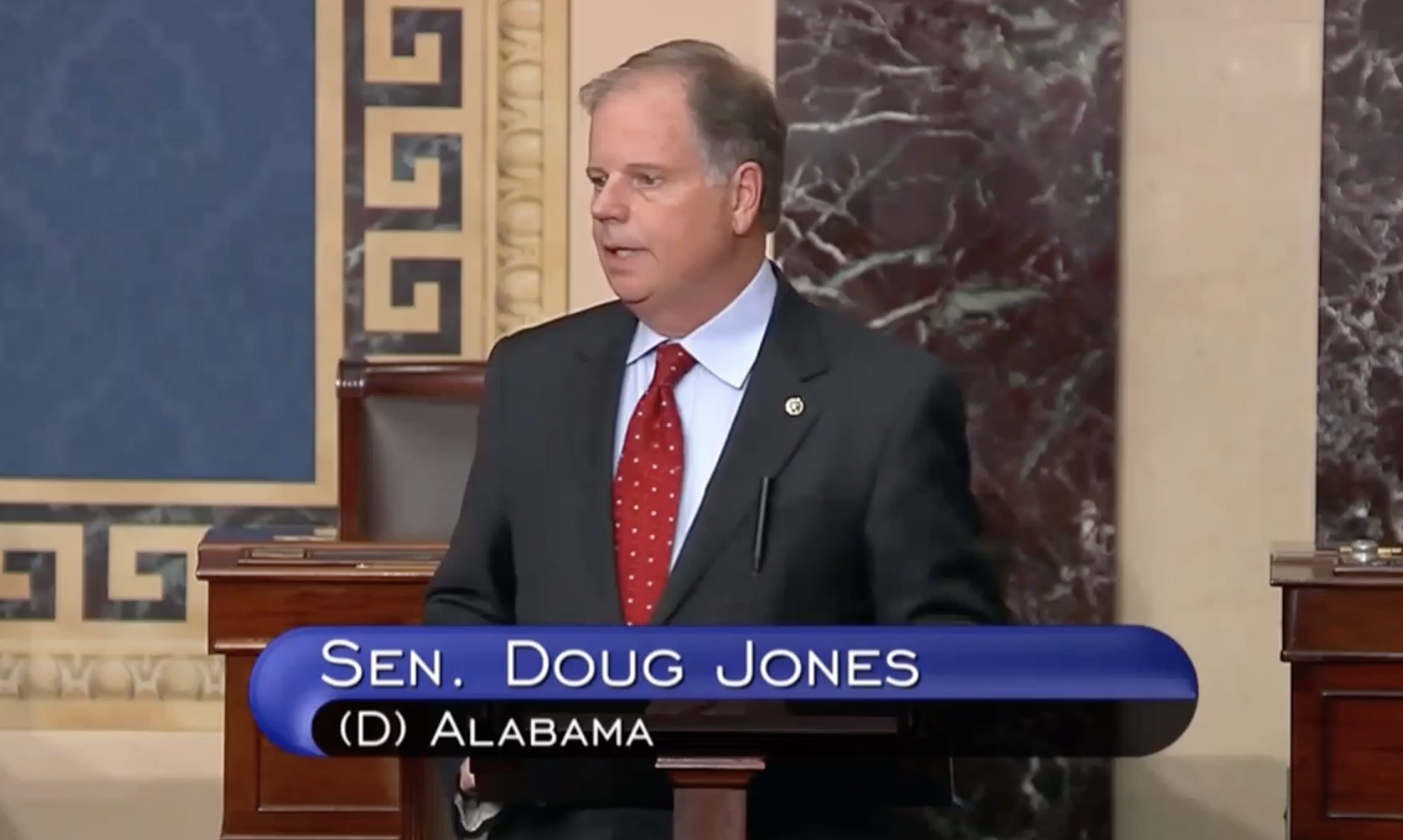 Alabama U.S. Sen. Doug Jones, D-Alabama, on Tuesday introduced legislation that would encourage investments in banks that serve minority communities.
"One of the biggest hurdles for minority entrepreneurs is access to capital," Jones said in a statement. "That's why this bill is so important. Increasing access to capital at the banks that serve minority communities will help expand financial opportunities for individuals and business owners in those communities."
Jones, a member of the Senate Banking Committee, in April urged the Federal Reserve and the U.S. Treasury to support Community Development Financial Institutions and minority-owned banks disproportionately affected by the COVID-19 pandemic, and he threw his support behind more federal funding for small community banks, minority-owned banks and CDFIs during the recent Paycheck Protection Program replenishment.
According to a press release from Jones's office, the bill would attract investments to those financial institutions by changing rules to allow "minority-owned banks, community banks with under $10 billion in deposits" and CDFIs to accept brokered deposits, or investments with high interest rates, thereby bolstering those institutions and encourage them to invest and lend in their communities.
It would also allow low-income and minority credit unions to access the National Credit Union Administration's Community Development Revolving Loan Fund.
"Commonwealth National Bank would like to thank Senator Jones for his leadership in introducing the Minority Depository Institution and Community Bank Deposit Access Act. As a small Alabama home grown institution, this proposal will allow us to accept needed deposits without the current limitations that hinder our ability to better serve the historically underserved communities that our institutions were created to serve. We support your efforts and encourage you to keep fighting the good fight for all of America," said Sidney King, president and CEO of Commonwealth National Bank, in a statement.
"The Minority Depository Institution and Community Bank Deposit Access Act is a welcomed first step in helping Minority Depository Institutions like our National Bankers Association member banks develop the kinds of national deposit networks that allow our institutions to compete for deposits with larger banks and to better meet the credit needs of the communities we serve. The National Bankers Association commends Senator Jones' leadership on this issue, and we look forward to continuing to engage with him on the ultimate passage of this proposal," said Kenneth Kelly, chairman of the National Bankers Association, in a statement.
A recent report by the Brookings Institute highlighted problems minority-owned businesses had accessing federal COVID-19 relief aid from PPP loans. Researchers found that it took seven days longer for small businesses with paid employees in majority Black zip codes to receive PPP loans, compared to majority-white communities. That gap grew to three weeks for non-employer minority-owned small businesses, the report notes.
The report also states that while minority-owned small businesses, many of which are unbanked or under banked, get approximately 80 percent of their loans from financial technology companies and online lending companies, fintechs weren't allowed under federal law to issue PPP loans until April 14.
Coalition of attorneys general file opposition to Alabama attempt to ban curbside voting
The AGs argue that Alabama's suggestion to the courts that curbside voting invites fraud is "unfounded."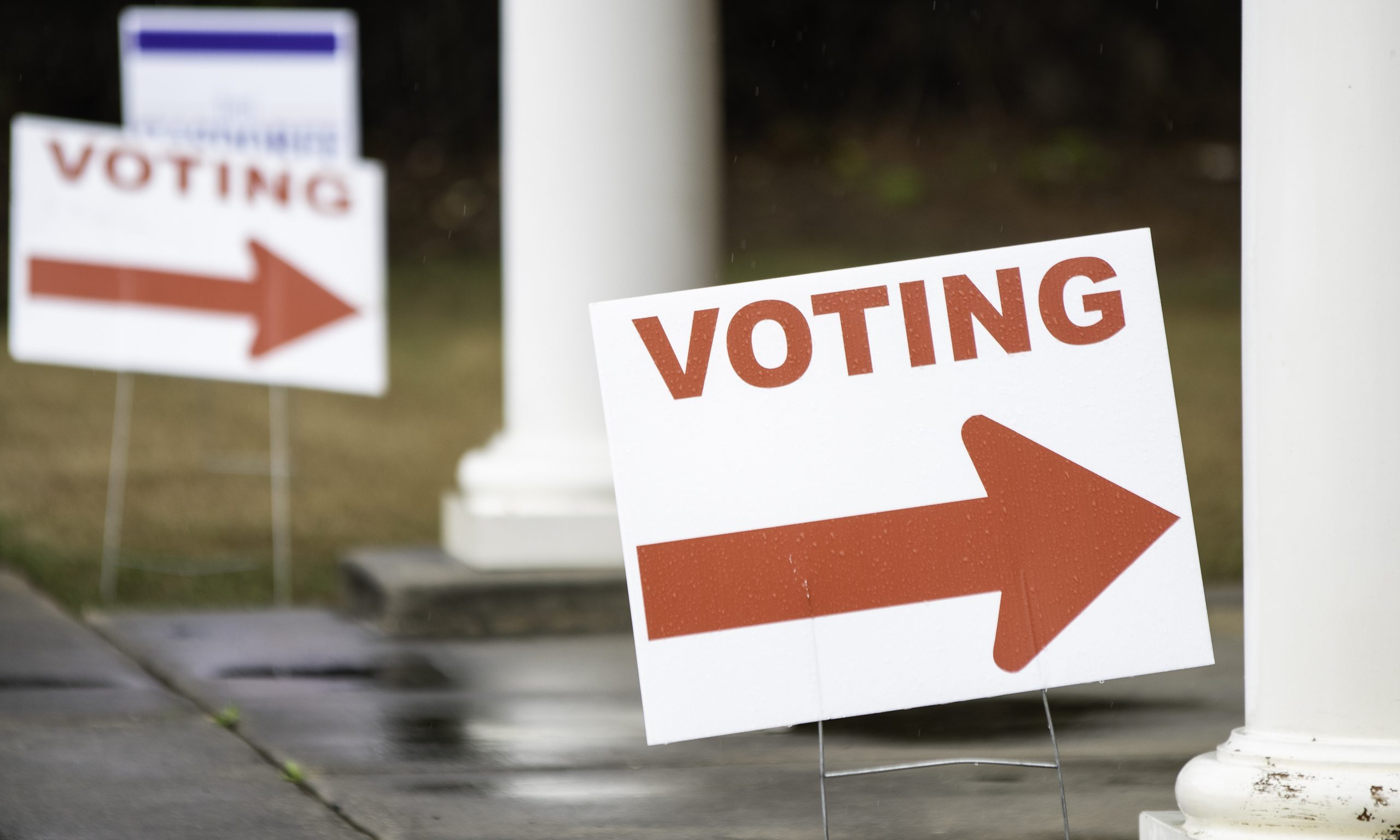 A coalition of 17 state attorneys general have filed an opposition to Alabama's attempt to get the U.S. Supreme Court to ban curbside voting. 
In a friend-of-the-court brief, led by District of Columbia Attorney General Karl Racine, the attorneys general argue to that curbside voting is safer for those at greatest risk from COVID-19, and that a ban on the practice would disproportionately impact the elderly, the disabled and Black Alabamians.
They also argue that Alabama's suggestion to the courts that curbside voting invites fraud is "unfounded." 
"The Presidential Advisory Commission on Election Integrity, established by President Trump following the 2016 election, 'uncovered no evidence to support claims of widespread voter fraud,'" the brief states, adding that there is no evidence that curbside voting in the many states that allow it invites fraud. 
"The practice is longstanding and widespread—as noted, more than half of states have historically offered curbside voting in some form," the brief continues. 
Alabama Attorney General Steve Marshall on Oct. 13 said the state will appeal to the U.S. Supreme Court a federal appeals court ruling allowing curbside voting in the Nov. 3 election. 
A panel of federal appeals court judges on Oct. 13 reversed parts of U.S. District Judge Abdul Kallon's Sept. 30 ordered ruling regarding absentee voting in the upcoming Nov. 3 elections, but the judges let the previous ruling allowing curbside voting to stand. 
The lawsuit, filed by the NAACP Legal Defense and Educational Fund, Southern Poverty Law Center, American Civil Liberties Union, ACLU of Alabama and Alabama Disabilities Advocacy Program, was brought on behalf of several Alabamians with underlying medical conditions. 
"Curbside voting is a longstanding, secure voting option that local jurisdictions have made available to protect the health of vulnerable voters, including elderly, disabled, and voters with underlying health issues," Racine said in a statement. "Curbside voting minimizes the risk to persons who are particularly susceptible to COVID-19, and local jurisdictions should be able to offer this common-sense accommodation to voters. State Attorneys General will keep fighting to ensure that voters can safely make their voices heard at the ballot box this November."
The brief filed by the coalition of state attorneys general comes as the number of COVID-19 hospitalizations across Alabama has been ticking upward.
Racine is joined in the brief by attorneys general from California, Connecticut, Delaware, Hawaii, Illinois, Maryland, Michigan, Minnesota, Nevada, New Mexico, New York, Oregon, Rhode Island, Vermont, Virginia and Washington.