Opinion | Capping Alabama Power's ash pond might be the best bad option
When you look at the actual, real-life options for this stuff — and I can't believe I'm going to say this — but the plan from Alabama Power seems to be a fairly good one.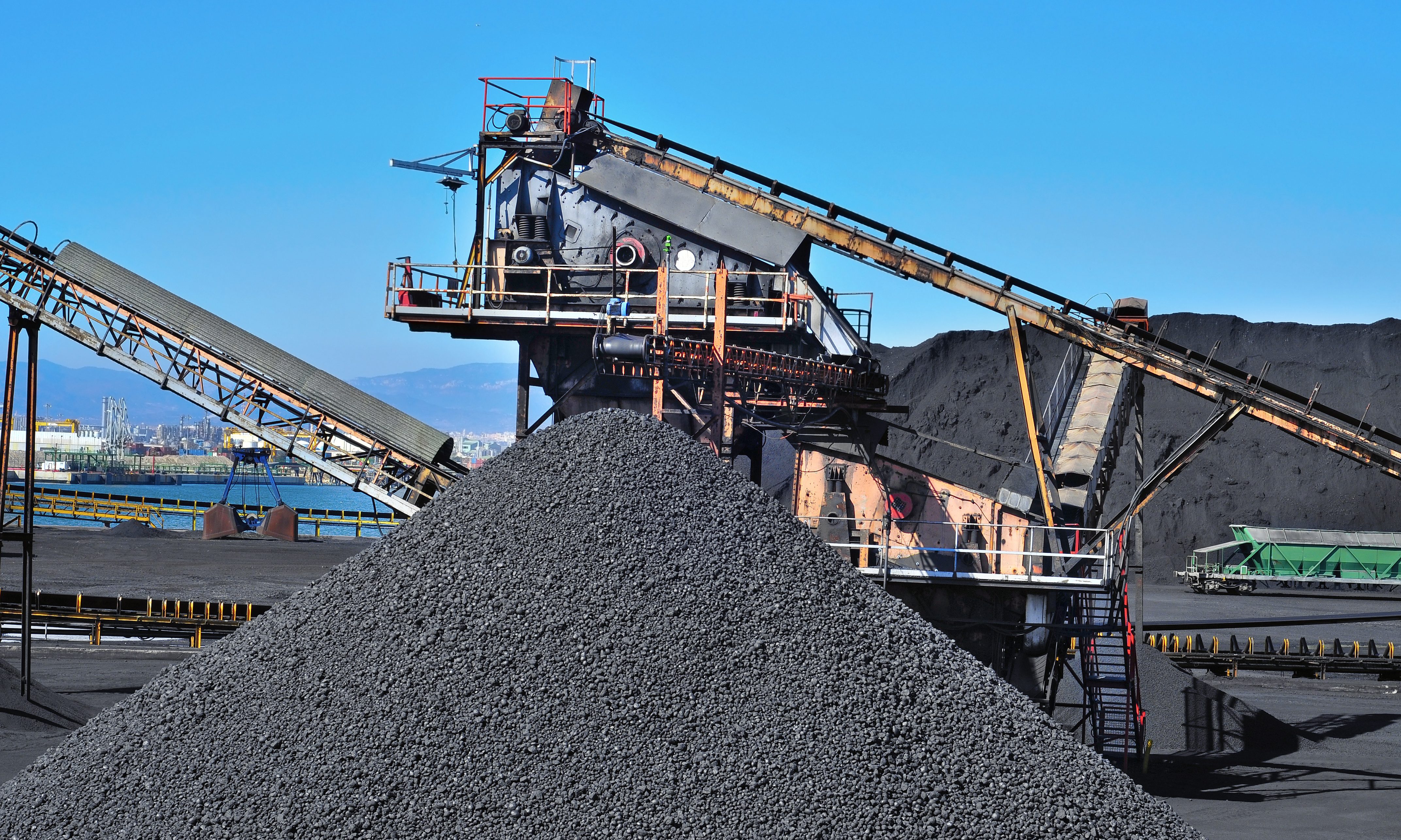 It would be wonderful if coal ash didn't exist. Had humans never figured out that you could blast the top off a mountain or send desperate men deep into the earth to find coal to be burned to produce power, I'm not sure we wouldn't be substantially better off. Just think of the environmental damage and human deaths that we could prevent. 
But that's not real life. 
In real life, we live by the kilowatt. And as a result, we're left with tons and tons and tons of coal ash — the leftover, toxic remnants of all that coal we've burned to keep all those lights on. And something has to be done with all of it. 
Exactly what we want to do with it is the dilemma facing Alabama Power and state and federal regulators. And there seems to be no answer that doesn't tick off somebody. 
You can't just leave it in wet ash ponds anymore, because the EPA has essentially — and very appropriately — made that illegal. 
You can't cap it in place — a process by which the water is sucked out and cleaned and the remaining coal ash is covered with a synthetic liner and then with synthetic turf — because environmental groups say that still leaves a risk that some contaminants will leach into the groundwater. 
You can't haul it away to a landfill — where it would be dumped into a lined pit and later covered — because nearby residents hate it and environmental groups say the dumping can lead to airborne contamination that sickens nearby residents. 
So, what do you do? 
No, really, I'm asking. What should we do with an ash pond like the one at Alabama Power's Plant Barry? 
Plant Barry has been a major point of contention between the power giant and environmental groups, particularly the Mobile Baykeeper and the Southern Environmental Law Center, for years now. But the conflict, in this particular instance, isn't quite as simple as the usual cost-v-environment arguments that usually dominate these situations. 
Barry's ash pond currently holds 21 million tons of coal ash. That's a big ash pond. 
It is located just feet from the Mobile River, separated by a 21-foot dike. For years, environmentalists have predicted that the pond is one good hurricane away from a major environmental disaster. (That has proven to be mostly hyperbole. Hurricane Sally pushed the Mobile River level up 3 feet. That's 18 feet below the top of the existing dike, and the water has never been within 15 feet of the top.)
Alabama Power has maintained that the coal ash is as safe as a big, arsenic-laden baby and that no weather event in 55 years has disturbed the material stored at the site. But the company, after recent EPA law changes, is moving to cap in place the pond — a process it says will virtually eliminate the potential for contamination. 
Not good enough, the environmental groups have said. They want the coal ash moved to some other location. 
What location? The moon, preferably. Or some other place where humans will never come in contact with it.
However, when you look at the actual, real-life options for this stuff — and I can't believe I'm going to say this — but the plan from Alabama Power seems to be a fairly good one. 
Look, I know that several heads just exploded, but hold off on the emails and angry tweets for a minute or two and let me explain. 
First, coal ash is a problem no matter where it's stored or how it's stored. Is placing it in a lined landfill at another location safer than capping it in place at Plant Barry? Possibly, but several people — people who are experts in the field — disagree about the overall danger and about the types of dangers related to each option. 
For example, capping the ash in place poses a higher risk that toxins could, at some point in the future, leach into the groundwater. APCO officials, and their hired engineers and third-party experts, insist that the new engineering improvements made to the site will significantly reduce that likelihood, making it almost equally as safe as a lined site. 
The plan APCO has presented has been approved by the EPA and is being monitored by ADEM.
But let's say that APCO decided to go with the approach that some environmental groups want — trucking all 21 million tons of coal ash, after it's been dried out, to a lined landfill site somewhere else. (And no one has a good thought on where that somewhere else is, by the way.)
That would mean, according to APCO's estimates, more than 30 years of moving this stuff, with semi-trucks leaving out of the site every six minutes and traveling to wherever. Along county and state roads. And then dumping this stuff in another community that I can guarantee you does not want it. 
Pardon me, but sending diesel trucks up and down the roads for three decades (or two decades, if we go by most optimistic projections) doesn't sound very environmentally friendly either. Nor does it sound like a solution that will prevent complaints. It also sounds like a blown tire or missed turn away from being an environmental disaster somewhere else. 
Capping this ash in place at Barry will move it another 750 yards away from the Mobile River. It will result in the dike being raised another three feet, eliminating the risk of a flood-caused disaster by anything other than a 1,000-year storm. The site will feature new engineering to cut off groundwater leaching and it will be monitored continuously for leaking. 
That all sounds pretty reasonable. 
Look, I'm not recommending that APCO get an environmental award or anything here, but at the same time, I think it's OK to say that they've chosen the best of several bad options.
Interior Department designates new national recreational trail in Alabama
The designation is part of a broader national announcement that establishes 30 new national recreation trails in 25 states, adding more than 1,275 miles to the National Trails System.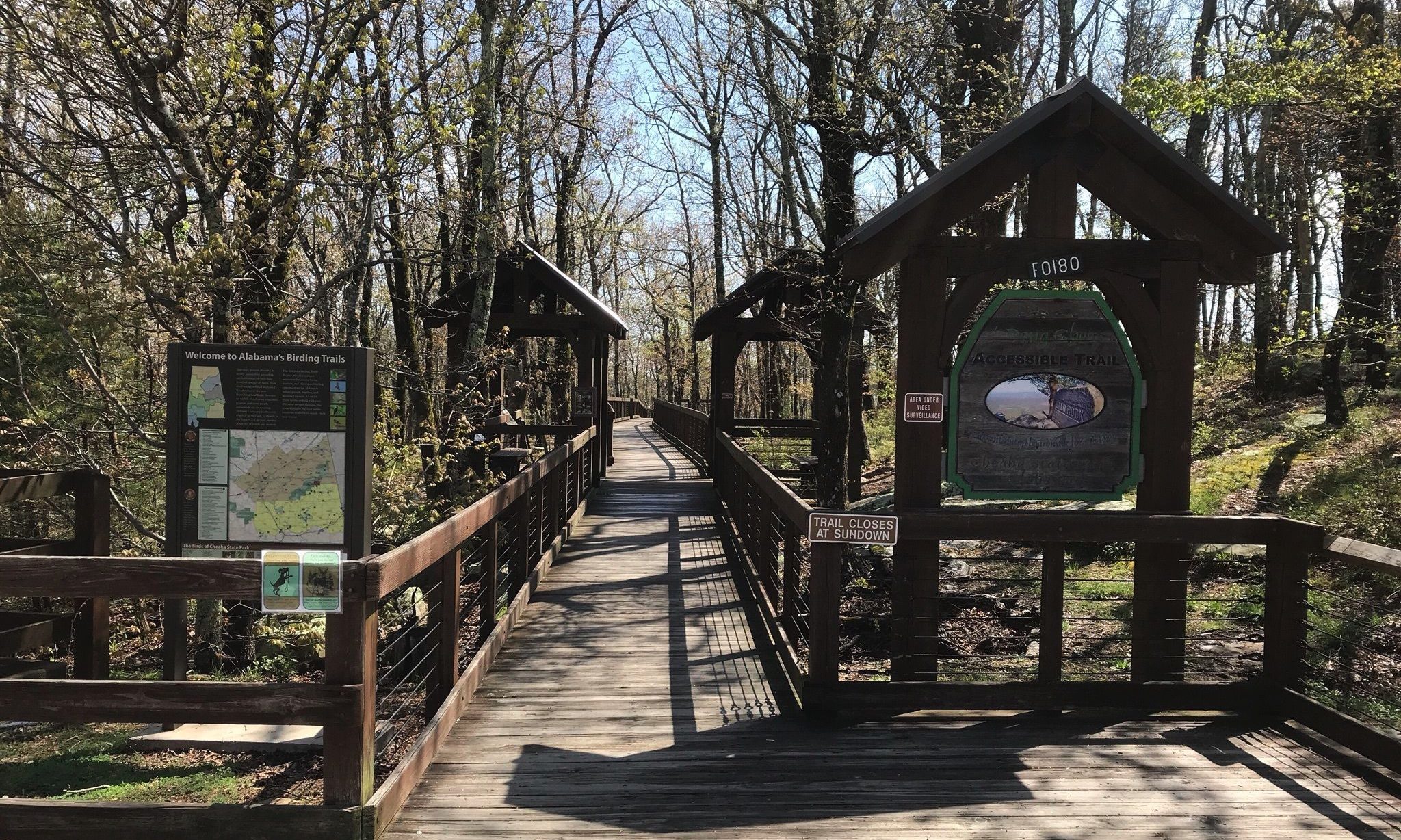 United States Secretary of the Interior David L. Bernhardt this week designated a new national recreation trail in Alabama.
Located in Cheaha State Park, the Doug Ghee Accessible Trail (Bald Rock Boardwalk) is a 0.3-mile boardwalk trail that allows users of all abilities to journey through the enchanted hardwood forested foothills of the Appalachian Mountains.
The designation is part of a broader national announcement that establishes 30 new national recreation trails in 25 states, adding more than 1,275 miles to the National Trails System.
The announcement is in addition to the 370 miles of national recreation trails that were designated in 2018, bringing the Trump administration's total to 49 national recreation trails added, spanning 1,645 miles.
"I encourage Americans to get outside, enjoy our incredible public lands and visit a nearby national recreation trail," Bernhardt said. "Spanning more than 83,000 miles, larger than the interstate highway system, the National Trails System provides easy access to a wide variety of outdoor experiences. The Trump Administration is committed to expanding public access to the outdoors, so more Americans have the opportunity and ability to experience it in all of its splendor."
Bernhardt said that the new designations advance the Trump administration's priority to increase public access to outdoor recreational opportunities in alignment with Secretary's Order 3366.
Interior-managed outdoor recreation activities support more than 452,000 jobs and account for more than $58 billion in economic output across the country.
"American Trails promotes and maintains the database of our country's National Recreation Trails (NRT) and applauds this new slate of Secretarial designations from the Department of the Interior," said NRT executive director Mike Passo. "The NRT program brings vibrancy to the National Trail System by uniquely highlighting trails that are accessible, relatable, and serve a wide diversity of our nation's public. With these designations, the NRT database at AmericanTrails.org exceeds 1,300 trails."
"American Hiking Society welcomes the designation of 30 new National Recreation Trails that will create enhanced recreational opportunities for hikers and all types of trail users," said American Hiking Society executive director Kate Van Waes. "Each trail selected to receive this honor must support a diversity of users, reflect its region, and be among America's best trails, all qualities that benefit the hiking community."
"Americans are enjoying close-to-home recreation and thanks to our amazing National Trails System, they have even more places to explore," said PeopleForBikes President and CEO Jenn Dice. "With a 75 percent increase in bike ridership on trails this year, we commend the Department of the Interior for this expansion and granting our nation more access to the outdoors. Thanks to these initiatives, we're getting closer to meeting the needs of a fast-growing community of people outdoors and on bikes finding joy, freedom and health on our trails nationwide."
The National Trails System, which includes national scenic, national historic, and national recreation trails, offers an abundance of scenic, historic and recreation trails for outdoor enjoyment on America's public lands.
The system promotes preservation, public access, travel within and enjoyment and appreciation of the open-air, outdoor areas, and historic resources of the United States.
The National Recreation Trails Program is jointly administered by the National Park Service and the U.S. Forest Service, in conjunction with a number of federal and nonprofit partners.
The designation of a national recreation trail can be done by either the secretary of the interior or the secretary of agriculture on an existing local or regional trail with the consent of the federal, state, local, nonprofit or private entity that has jurisdiction over the trail.
Families are looking for more outdoor recreational activities such as hiking, fishing, hunting and camping given the dangers associated with group activities like sports, theaters and other activities during the coronavirus pandemic.
Hiking on the National Recreation Trails is a fun, safe activity that the whole family can enjoy while still maintaining CDC recommended social distancing.