Troy vs. South Alabama football game postponed due to COVID
A pause of workouts is temporary, but no makeup date for the game has been announced.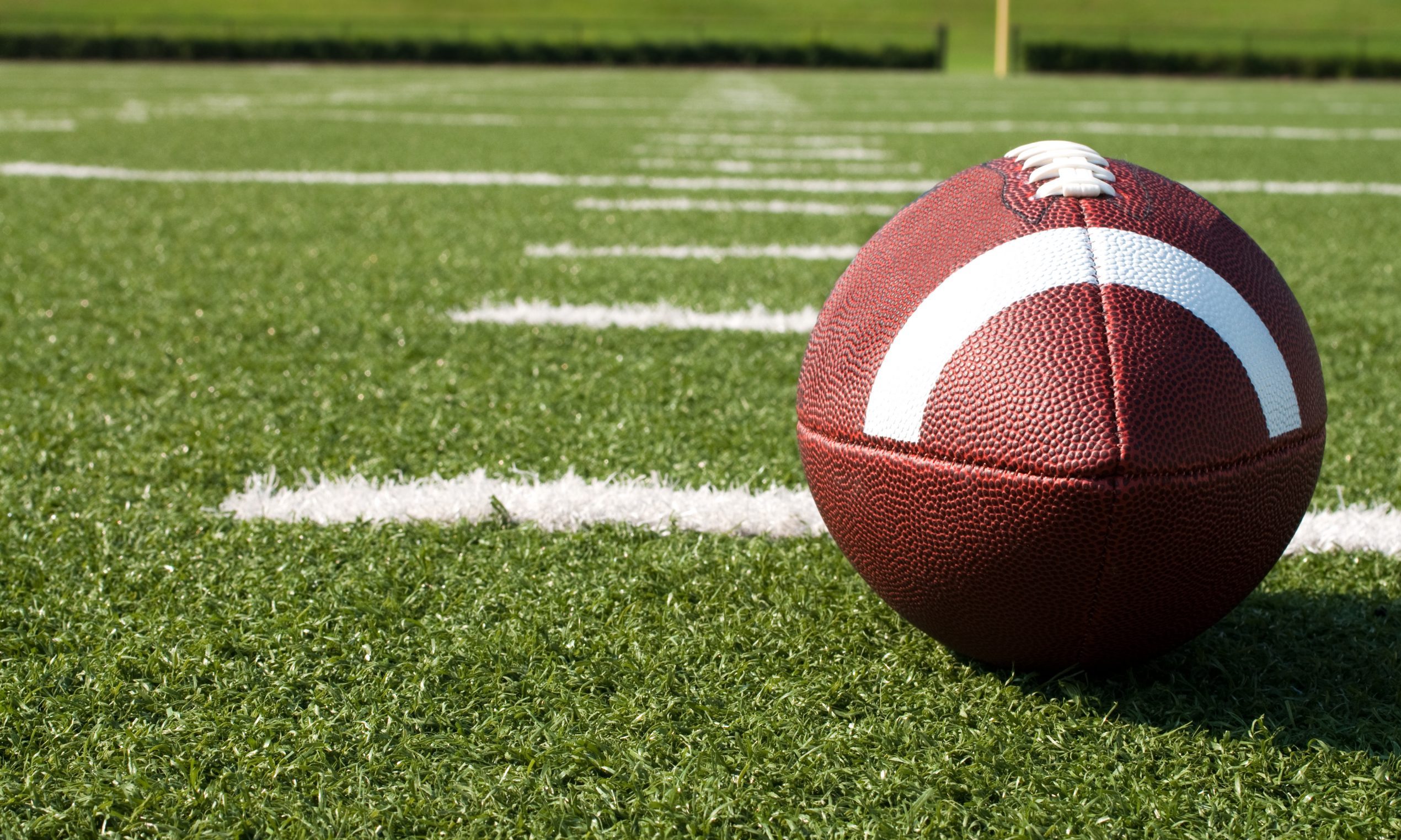 The University of South Alabama has paused its football workouts because of COVID-19 issues, and Saturday's "Battle for the Belt" game between Troy University and South Alabama has been postponed, both schools announced Tuesday.
The Jaguars will be pausing football workouts on a temporary basis. No makeup date has been announced for the game.
"This postponement is unfortunate, however it's prudent and wise," said USA athletic director Joel Erdmann. "Our most significant concern is the well-being of our student-athletes. We are looking forward to hosting Troy at Hancock Whitney Stadium at a date to be determined. We appreciate the collaboration and understanding of Troy, and the leadership of the Sun Belt Conference office in working through this situation."
South is next scheduled to play host to Texas State on Saturday, Oct. 17.
"We are obviously disappointed for our team but certainly respect this decision," Troy athletic director Brent Jones said. "This is a tremendous rivalry game for both teams and fan bases, and I appreciate South Alabama Athletics Director Joel Erdmann and the Sun Belt Conference for their open lines of communication during this process. We look forward to welcoming our great fans back to The Vet on Oct. 10 when we host Texas State in our home opener."
Troy, South Alabama and the Sun Belt Conference will work together to determine if there is a mutual date that the game could be rescheduled later in the season.
South Alabama defeated Southern Mississippi University on opening day but lost to Tulane and UAB. South Alabama played UAB on Sept. 24. USA has not released whether any of their players in that game against UAB have tested positive for coronavirus.
Troy will play against Texas State on Oct. 10 at Veterans Memorial Stadium in Troy.
It's the first virus-related postponement for the Jaguars, who have also "paused" football practice and workouts indefinitely. South Alabama also paused off season football workouts for roughly a week in mid-July. The school has declined to announce the number of players and/or staffers who have tested positive for COVID-19, though a handful of players have been unavailable for undisclosed reasons in the Jaguars' last two games.
Troy (1-1) has already had its Sept. 5 opener against the University of Louisiana Monroe postponed until Dec. 5 due to a COVID outbreak on the Warhawks' team.
South Alabama and Troy do not have a common open date until at least Dec. 12. This makes re-scheduling the game difficult. The latest date the Sun Belt Conference championship game could take place is Dec. 19, with the final bowl pairings set to be released the following day.
Auburn University had its home opener vs. Kentucky on Saturday and will play Georgia on Saturday. The University of Alabama will have its home opener Saturday in Tuscaloosa vs Texas A&M.
The NFL has had to postpone the Pittsburgh Steelers at the Tennessee Titans game this week after Titans players and staff tested positive for the coronavirus. The NFL hopes to play that game Monday or Tuesday.
There have been 13,558 cases of coronavirus in Mobile County, the second most in the entire state, trailing only Jefferson County, which has a larger population. Mobile County has had 748 people diagnosed with the virus in just the last week. 295 people have died of COVID-19 in Mobile County, which also trails only Jefferson County.
The state of Alabama has had 154,701 coronavirus cases and 2,540 COVID-19 deaths in the pandemic. At least 1,019,065 people worldwide have died from COVID-19.
Trump Truck and boat parades this weekend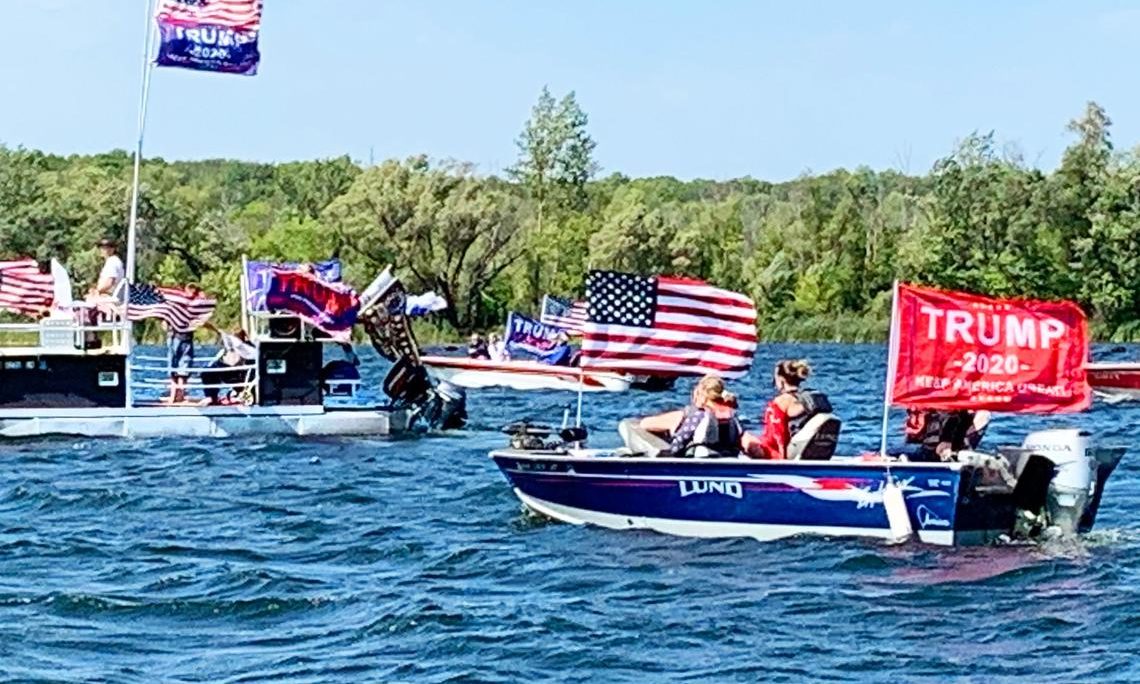 As Election Day draws near, Alabama Republicans are excited about promoting the re-election of Donald J. Trump as President and the election of Tommy Tuberville for U.S. Senate. This weekend two pro-President Trump events are happening in the state. There will be a truck parade from Ashland to Phenix City on Saturday sponsored by the Clay County Republican Party, while there will also be a boat parade on Wilson Lake in the Shoals sponsored by the Colbert County Republican Party on Sunday.
The pickup trucks will assemble at the Ashland Industrial Park in Clay County, 8240 Hwy 9, Ashland. There is a pre-departure rally at 10:00 a.m. central standard time. The trucks will depart at 11:00 a.m. and then proceed on a parade route that will take them into the bitterly contested swing state of Georgia. The Trump Pickup Parade will wind through east Alabama and West Georgia traveling through LaGrange and Columbus before concluding near the Alabama/Georgia line in Phenix City, 332 Woodland Drive, Phenix City at approximately 2:00 p.m. central time. Speakers will begin at 3:00. Trump flags will be on sale at the event.
The Phenix Motorsports Park will be hosting what sponsor hope could possibly the world's largest Pickup Tuck parade in U.S. history that is routing over 50 mile through Georgia in effort to "pickup" President Trump's numbers in GA.
A number dignitaries have been invited to address the Phenix City rally, including Coach Tuberville. Former State Sen. Shadrack McGill, Trump Victory Finance Committee member former State Rep. Perry O. Hooper Jr., and Paul Wellborn, the President and CEO of the largest Family owned Kitchen Cabinet manufacture in the USA are among the featured speakers who have committed to speak at the event.
Entertainment will be provided by: Charity Bowden, an up and coming country music singer who was the runner up on "The Voice". Charity will sing 'I am Proud to be an American' as well as songs from her Voice performances. The McGill Girls will also perform. The three beautiful and talented sisters will be singing patriotic songs in three part harmony. Geoff Carlisle, a professional DJ will be keeping the crowd pumped with music and entertainment.
Following the speakers and the entertainment there will Trump truck-vs- Joe Bidden truck races down the drag strip for the finale.
The Northwest Alabama boat parade will be on Sunday. The boats will gather at 2:00 p.m. near Turtle Point and then the flotilla will parade around the open waters of Wilson Lake til 3_00 p.m.. There will be a contest for best decorated Trump boats.
Trump supporters have held a number of large boat parades across the state to show their support for the re-election of Pres. Trump.
Boat parade sponsors say that this parade will be: pro-American, pro-law enforcement, pro-military.