UAB doctor: Trump's COVID-19 diagnosis a "sobering reminder," urges masks and social distancing
"If the most powerful, or one of the most powerful leaders in the world is susceptible to COVID and its consequences, that's incredibly sobering and sad, and I'm very sorry it happened," Marrazzo said.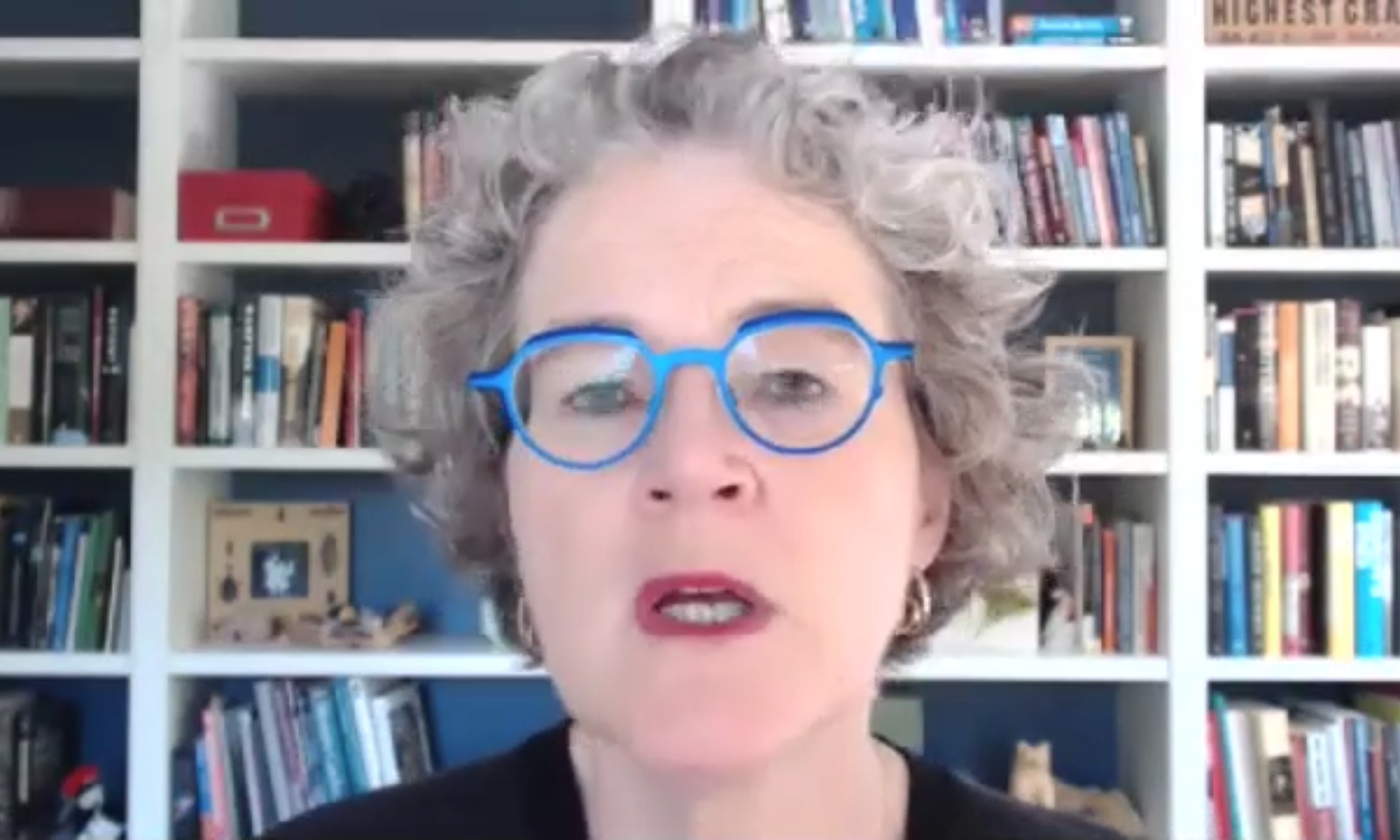 The director of UAB's Division of Infectious Diseases on Friday said that news of President Donald Trump's positive COVID-19 test is a "sobering reminder that anyone can get infected." 
Dr. Jeanne Marrazzo, who leads UAB's infectious diseases division, told reporters on Friday that she hopes the news will have an impact on those who dismiss the dangers of the disease that's killed at least 2,550 Alabamians and infected 156,689 statewide. 
"If the most powerful, or one of the most powerful leaders in the world is susceptible to COVID and its consequences, that's incredibly sobering and sad, and I'm very sorry it happened," Marrazzo said. 
Marrazzo said she hopes those who are dismissive of COVID-19, and who haven't experienced the its effects, "sit up and pay attention," adding that one can protect themselves and those around them by wearing masks, social distancing and washing hands. 
"We have biological data based on how the virus behaves when you sneeze or cough, and I think even more compellingly now, the epidemiologic data continue to accrue, that when you use masks the community benefits," Marrazzo said. "And I think that that is just not arguable anymore." 
The White House said early Friday morning that Trump and his wife, Melania, both tested positive for coronavirus. Trump was experiencing mild symptoms of the disease, his chief of staff told reporters Friday, according to The Washington Post. 
Trump's close aide, Hope Hicks, who along with other top staff, none wearing masks, had flown in Air Force One and Marine One with Trump this week, began experiencing symptoms and tested positive for the virus on Thursday. 
After learning of Hicks's symptoms, Trump flew to a fundraiser at his Bedminster golf club, where he did not wear a mask, nor on Air Force One on the way home, according to several news outlets.
Trump tweeted at 12:54 a.m. ET Friday that he and Melania had tested positive. He's not tweeted since. On Friday, he was admitted to Walter Reed Medical Center, where he will spend several days in the presidential suite there as a "precaution," according to the White House.

Trump has been criticized for rarely wearing masks, and for holding rallies in recent weeks where attendees were packed in, shoulder-to-shoulder, the majority without masks. Some of those rallies were held outside but several were indoors. Indoor events are more risky for transmission of the virus compared to outdoor settings.

Trump during the presidential debate on Tuesday criticized former Vice President Joe Biden for wearing masks. 
"I don't wear masks like him," Trump said. "Every time you see him, he's got a mask."
Marrazzo said across the U.S. on Thursday, there were 46,459 new confirmed COVID-19 cases and almost 900 deaths, and over the last two weeks, the number of new daily cases has been increasing at between 10 percent and 13 percent. 
"So not seeing the sustained decline," Marrazzo said. 
Alabama reported 954 new cases Friday, and over the last few days, new daily cases have hovered around 1,000. Over the past seven days, the state has added 863 cases per day on average.
The state's 14-day positivity rate was almost 13 percent on Friday. Public health experts say it needs to be below 5 percent or there isn't enough testing and cases are likely going undetected. 
Hospitalizations have been relatively stable statewide, Marrazzo said, but the number of COVID-19 patients at UAB increased to 58 on Friday up from 44 two weeks ago. 
"So we are not exactly going in the right direction, but we are stable," Marrazzo said. 
Alabama's daily new COVID-19 cases per 100,000 people is ranked 10th highest in the nation, according to Harvard Global Health Institute's risk assessment map. The state is adding 25.1 new cases per 100,000 daily, on a seven-day moving average, used to smooth out data inconsistencies.   
"We didn't see the gigantic Labor Day spike that we thought we would, and to me that is a success story," Marrazzo said. "It's not a complete success story because, as I said, positivity is still high, rates are still increasing in many counties." 
She credits the public's growing acceptance of wearing masks, adhering to social distancing guidelines and hand hygiene for the fewer expected cases following Labor Day. 
"That said, we still are seeing some pockets of sustained ongoing transmission where we really do need to do better," Marrazzo said. 
As the weather turns colder, Marrazzo said there's concern that as socializing moves from outdoors to indoors, the disease could more easily spread. She encouraged people to wear masks when around others outside their homes and to maintain social distancing.
"So I would try to pay attention and remember how compulsive we all were in March and April. Get a little bit of that back," Marrazzo said.
At least 248 COVID deaths reported in Alabama in October
The cumulative death toll in Alabama has risen by 248 to 2,788 in October and by 124 in the last week alone.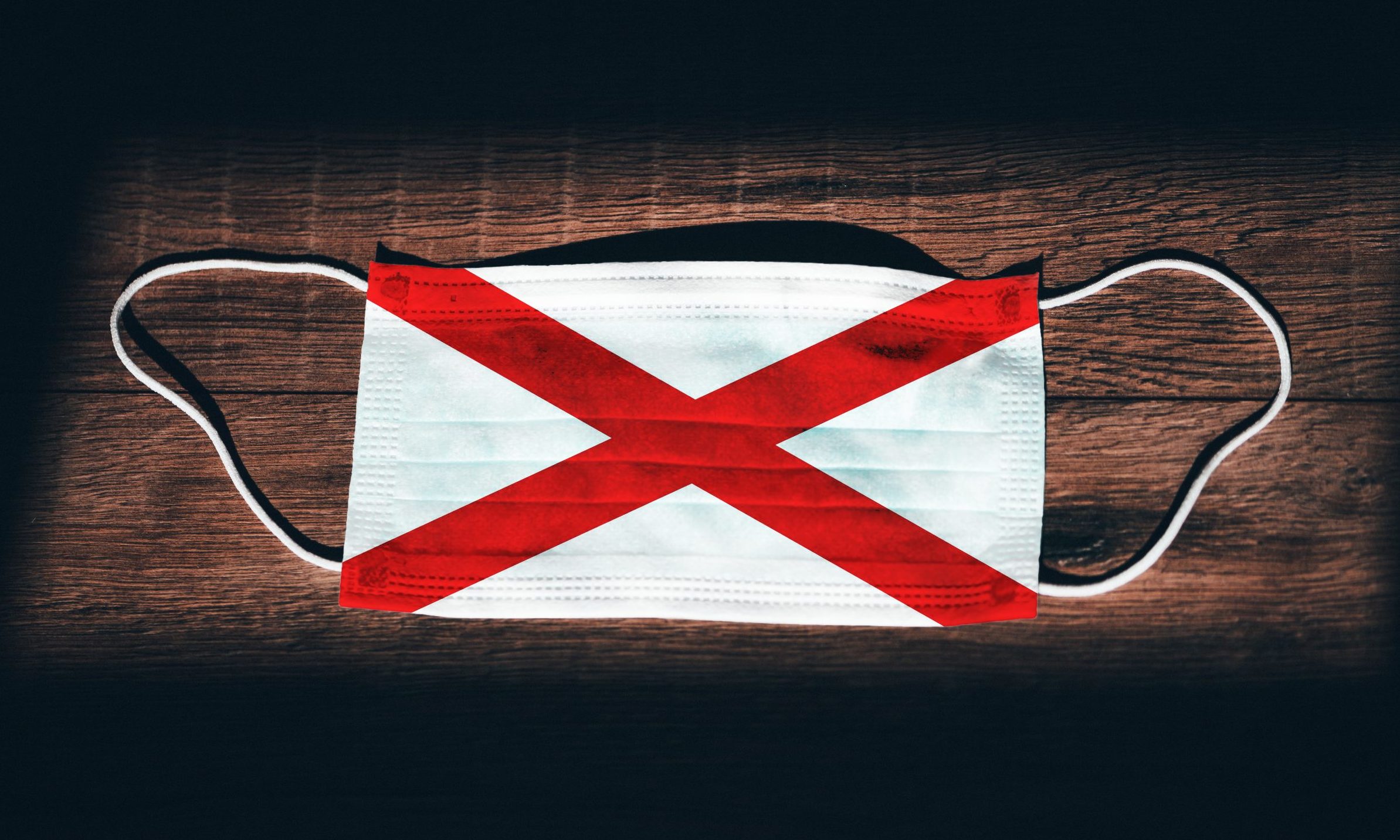 We're a little more than halfway through the month of October and the Alabama Department of Public Health has already reported at least 248 deaths from COVID-19.
The cumulative death toll in Alabama has risen by 248 to 2,788 in October and by 124 in the last week alone.
At least 378 deaths were reported in the month of September, a rate of 12.6 deaths per day over the month. In the first 17 days of October, the rate has been 14.6 deaths per day, a 15.9 percent increase from September.
Deaths were higher in July and August. The cumulative death toll increased by 582 in August and 630 in July, the worst month of the pandemic for the state.
On Saturday, ADPH reported that 1,288 more people in the state were confirmed positive with the coronavirus, and on Sunday the count increased by 964. The number of confirmed cases in Alabama has risen to 172,626.
There have been 17,925 new cases Alabama in October alone. The state is averaging almost 996 cases per day in October, which is up from September.
The state had 28,643 new coronavirus cases in September, 38,335 cases new cases in August, and 49,678 cases in July. Public health officials credit Alabama Governor Kay Ivey's statewide mask order on July 15 with slowing the spread of the virus in the state, but the virus has not gone away.
ADPH reported 823 hospitalizations for COVID-19 on October 17, the most recent day for which we have data. While hospitalizations for COVID-19 are down from the peaks in early August in Alabama have risen from Oct. 1 when 748 Alabamians were hospitalized, a 10 percent increase from the first of the month.
The state of Alabama is continuing to struggle to protect its most vulnerable citizens. At least 6,497 residents of long term care facilities in Alabama have been diagnosed with the coronavirus, 247 of them in October.
There have also been 3,362 cases among long term care workers in Alabama, including 197 in the month of October. Some 9,819 Alabama health care workers have also contracted the coronavirus.
Most people who test positive for the novel strain of the coronavirus, SARS-CoV-2, are asymptomatic or have only minor symptoms, but in about one out of five cases it can become much more severe.
For older people or people with underlying medical conditions like obesity, heart disease, asthma, cancer, diabetes or HIV, COVID-19 can turn deadly. COVID-19 is the abbreviated name for the medical condition caused by the SARS-CoV-2 virus.
Some 1,115,600 people worldwide have died from COVID-19 worldwide, including 224,284 Americans. There are 8,972,704 known active cases in the world today.
Public health officials warn citizens that coronavirus remains a present danger in our community. Social distancing is the best way to avoid spreading the virus. Avoid venues with large groups. Don't shake hands or hug persons not living in your household.
Avoid leaving your home as much as possible and wear a mask or cloth face covering when you do go out. Avoid touching your face and wash your hands with soap frequently. Hand sanitizer is recommended.
A coronavirus vaccine may be available in the coming months, but we don't yet know when or how effective it will be.