Brooks introduces American Jobs First Act
Brooks said that some of America's largest companies have engaged in the practice of American worker replacement, which Brooks called "unpatriotic."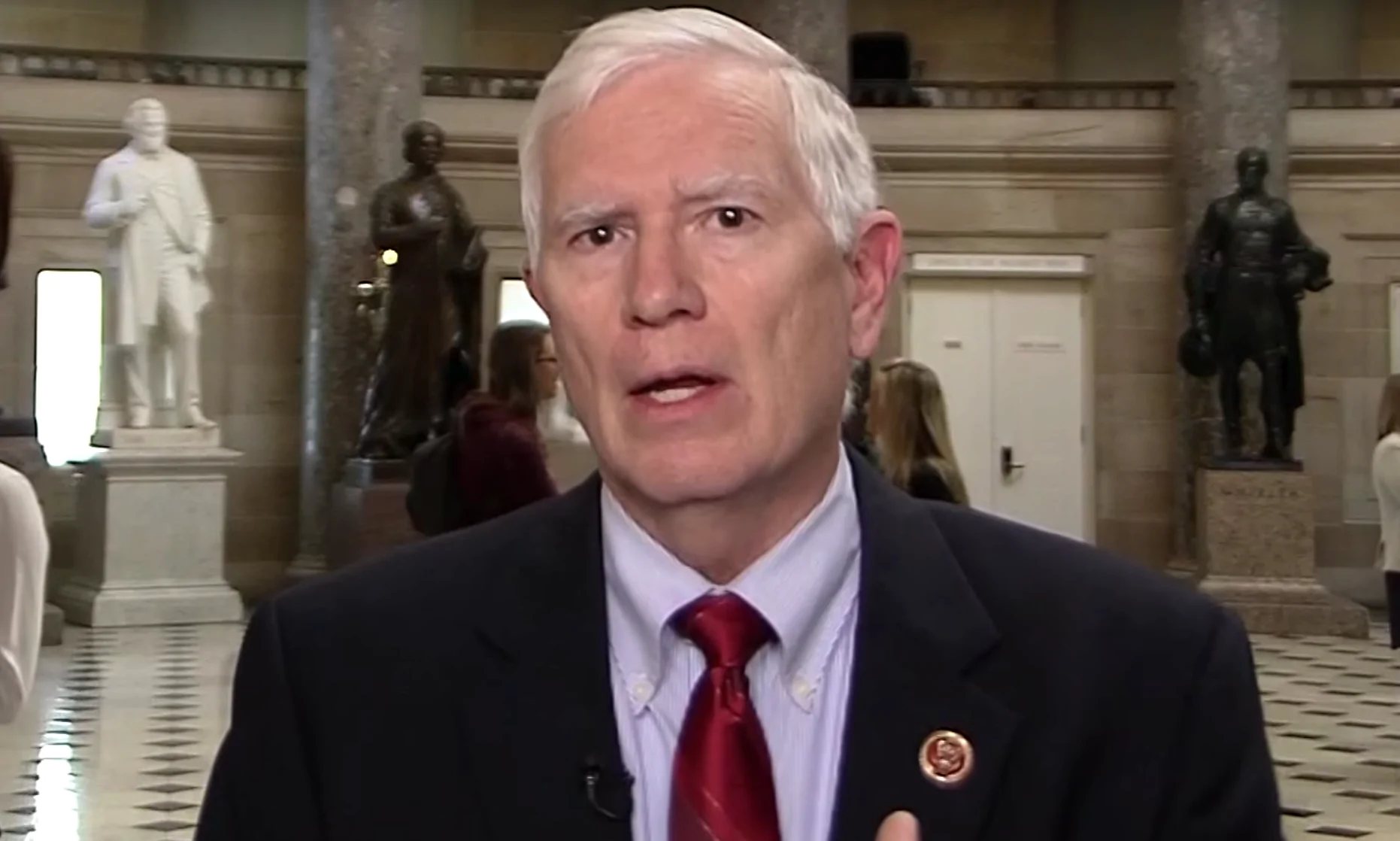 Congressman Mo Brooks, R-Alabama, last week introduced the American Jobs First Act to overhaul the H-1B visa program, which Brooks says too often harms American workers.
H-1B visas are used to employ temporary foreign workers in specialty fields that require bachelor's degrees or equivalent work experience.
"The Tennessee Valley Authority callously gut punched tech workers this summer when they tried to replace Americans with cheap foreign H-1B workers," Brooks said. "Thanks to President Trump, TVA board member heads rolled and TVA reversed course. But, changes in the law are necessary to ensure American workers don't face replacement by cheap foreign labor in the future."
The H-1B visa program is supposed to give employers a route to recruit high-skilled talent they need if, and only if, they cannot find a qualified American worker, Brooks said.
"Due to abuses, the H-1B visa program has become a cheap foreign labor pipeline that major companies abuse to increase profits, at American workers' expense. Such H-1B abuse has happened at some of the country's largest corporations," Brooks said. "Disney, AT&T, Verizon and Bank of America are but a few players caught in the game of U.S. worker replacement. Due to intense pressure from big business, H-1B reform has been stalled for years, but Americans are hurting, and they cannot wait any longer for relief. Firing American workers only to hire cheap foreign workers to replace them is not only unpatriotic, it's downright repulsive!"
Brooks said his American Jobs First Act will bring much needed reform and oversight to the H-1B visa program to ensure that U.S. workers are no longer disadvantaged in their own country.
"To end the allure of cheap foreign labor, the bill will require employers to pay any H-1B workers a minimum amount of $110,000," Brooks said. "And to stop American worker replacement, my bill will require companies seeking H-1B labor to not have fired any American workers for at least two years without just cause and commit to not firing any workers without just cause for two years after. Commonsense H-1B reform measures like these, alongside ending the unfair Optional Practical Training (OPT) and diversity visa lottery programs, all serve to promote American interests when it comes to immigration."
The American Jobs First Act is aimed directly at combatting American worker replacement like the Tennessee Valley Authority attempted this summer. As was widely reported, TVA planned to layoff at least 120 of its American technology workers with the intention of replacing them with lower cost foreign H-1B guest workers.
Chris Chmielenski is the Deputy Director of NumbersUSA, America's largest grassroots pro-American worker advocacy group.
"When it comes to protecting American workers, there is no one better than Congressman Brooks. He understands the competition high-skilled Americans face from cheaper H-1B workers, and he finds solutions," Chmielenski explained. "The American Jobs First Act makes a number of much-needed reforms to the H-1B program, including setting a wage floor of $110,000 for all H-1B workers so that employers who say they can't find an American to take a job have to put their money where their mouths are. It ends the outrageous Optional Practical Training program that actually gives employers a tax break for hiring foreign workers rather than Americans. It also ends the Visa Lottery that hands out 50,000 green cards, with work permits, based on a randomized computer drawing, to people with no qualifications other than their national origin and a high school degree—or the equivalent, whatever that is. We applaud Congressman Brooks for reintroducing the American Jobs First Act, and we urge Congress to pass it. American workers deserve it."
Brooks said that some of America's largest companies have engaged in the practice of American worker replacement, which Brooks called "unpatriotic."
In 2015, Disney fired 250 American workers only to replace them with lower cost foreign H-1B guest workers. Many of the American Disney employees actually had to train their foreign replacements. AT&T, Verizon and Bank of America have done the same thing.
The American Jobs First Act original cosponsors included Congressmen Matt Gaetz, R-Florida; Paul Gosar, R-Arizona; and Lance Gooden, R-Texas.
The American Jobs First Act stops employers from hiring foreign H-1B workers if they have recently, or plan to, furlough their U.S. workers. It would also require employers to pay their H-1B workers more than their American workers to ensure foreign labor is only used when absolutely necessary.
Additionally, the legislation would suspend the F-1 OPT program, which grants all foreign students extendable work permits and exacerbates job market competition among American graduates; and it ends the unfair diversity visa lottery program, which fails to serve U.S. interests by issuing 50,000 green cards to foreigners from around the world regardless of their qualifications
"Defending Americans from cheap foreign labor competition should be bipartisan," Brooks said. "I urge my colleagues, Republicans and Democrats, to put their differences aside and stand up for American workers."
Brooks is in his fifth term representing Alabama's 5th Congressional District. Brooks has no Democratic opponent in the Nov. 3 general election.
Congressman Mo Brooks says Speaker Pelosi is "unfit for office"
"Pelosi and Washington socialists are still trying to overthrow President Trump," Brooks said. The proposed law would not give Congress the power to "overthrow" a president.
Congressman Mo Brooks, R-Alabama, said that Speaker of the House Nancy Pelosi, D-California, was "unfit for office" after the speaker announced that House Democrats were introducing legislation that would create a commission that would give Congress the power to assess whether the president is capable of carrying out his or her duties.
"Pelosi and Washington socialists are still trying to overthrow President Trump," Brooks said. "Their first coup, impeachment, failed. Now, Pelosi is unconstitutionally attempting another coup. Pelosi is unfit for office. She should be removed as House speaker immediately. Her lawlessness is a serious threat to our republic."
The proposed law would not give Congress the power to "overthrow" a president. Instead, it would create a commission in line with the 25th Amendment to the United States Constitution, which provides Congress the authority to set out processes to determine whether the president is capable.
The amendment, ratified after President John F. Kennedy was assassinated, lays out the presidential line of succession, but it also says a vice president and a majority of the Cabinet can declare that a president is "unable to discharge the powers and duties of his office."
The same amendment gives Congress the power to appoint a group in place of the Cabinet to make the same declaration, though Congress has never outlined or created such a body and that part of the 25th Amendment has gone unused. The created commission would take over the power of the cabinet, and Congress would not be able alone to invoke the 25th Amendment.
The vice president would still need to sign on before the president could be declared incapable. The president could also declare himself capable and retake power unless the commission, vice president and two-thirds of both the House and Senate agreed he's unable.
The commission wouldn't have unilateral power.
President Donald Trump has recently recovered from COVID-19. Pelosi has suggested that the president is in an "altered state of mind" due to the treatments he is taking for the virus.
"The public needs to know the health condition of the President," Pelosi said. "When was his last negative test to make a judgement about the actions that we take after that. Come here tomorrow, we will be talking about the 25th Amendment."
Pelosi claimed on Friday that her legislation is not just about Trump.
"This is not about President Trump," Pelosi said. "He will face the judgement of the voters. But he shows the need for us to create a process for future presidents."
Trump responded on Twitter, "Crazy Nancy Pelosi is looking at the 25th Amendment in order to replace Joe Biden with Kamala Harris," Trump tweeted. "The Dems want that to happen fast because Sleepy Joe is out of it!!!"
The bill is sponsored by Rep. Jamie Raskin, D-Maryland.
"In times of chaos, we must hold fast to our Constitution," Raskin said. "The 25th amendment is all about the stability of the presidency and the continuity of the office."
Brooks represents Alabama's 5th Congressional District. He faces no Democratic challenger in the Nov. 3 general election.