What's the Black Belt? Alabama Education Policy Center sets out to define it
A number of different federal and state agencies and private groups have different definitions of the Black Belt. So what is it?
The problems that plague Alabama's Black Belt are widely known, but there's no single definition of what constitutes the Black Belt, and without one, that makes it difficult to find long-term solutions to those problems, according to a report released Tuesday.
The University of Alabama's Education Policy Center set out to define exactly which counties should be included in the definition of the Black Belt. Traditionally, the region is defined as areas of South-Central Alabama where slaves once tended cotton fields and where today many small Black communities are hard-hit by an exodus of their youth and economic and educational realities not shared by their wealthier, whiter neighboring communities.
The center's report, entitled "Defining Alabama's Black Belt Region," used a broader definition of the area that includes 24 counties but notes that some — including Crenshaw, Pike, Montgomery and Russell counties — haven't suffered as badly as others.
Numerous other state and federal entities define the Black Belt as comprising between 12 and 23 Alabama counties.
Stephen Katsinas, director of the university's Education Policy Center and one of the authors of the report, told reporters during an online briefing Monday that they decided to use a more inclusive definition because there was no reason to exclude any county.
Katsinas said the decision to come to an agreed-upon definition of the Black Belt is an important policy discussion to have because you can't "improve what you can't measure, and we can't measure it right now."
Wayne Flynt, professor emeritus of history at Auburn University and a pre-eminent historian of Alabama and the South, told reporters Monday that there is both a historical and geological definition of the Black Belt, where the vast sea that once covered the land receded, leaving behind chalk formations in the earth, which is partly responsible for the rich soil to which cotton and other crops take easily.
But the Black Belt didn't get its name due to the black soil, Flint said, but rather because of the people who worked those fields and lived on the land: Black slaves who gave way to Black sharecroppers in the years after the Civil War.
"If you use a geological definition of the Black Belt, you get one thing," Flint said. "If you use a historical one, you get another, and as you get attitudes toward race, it varies with time and history, and so it's a lot more complicated."
Art Dunning, former vice chancellor of the UA System and a native of Marengo County, considered by all entities as a Black Belt county, told reporters during Monday's briefing that his memory of the Black Belt is around the issues of politics, economics and social structures.
"And it's through the eyes of coming of age on those issues as a teenager," Dunning said.
Dunning said during the 1950s, when he traveled to Selma to shop at the age of 14 or 15, Black people could not stand on the streets but had to wait in two places: a grocery store parking lot or a Black-only waiting room at the Greyhound bus station.
His father was a high school principal and his mother a teacher, but Dunning said he had friends whose families were sharecroppers, and he got an up-close glimpse as to what was causing the migration of Black people out of the Black Belt.
"One was the dehumanization and stigma that was tied to the politics, history and culture of the region," Dunning said. "The other was terror and violence. And lastly, the belief that there's inherent superiority and inherent inferiority."
"All of those structures are tied around those things, and people who like me, could not wait to get out of those under-resourced high schools, poor facilities, poor supplies to go to Southside Chicago, to go to Philadelphia, to New York, to Oakland and to San Francisco," Dunning said.
Katsinas said the fact that there's never been a concrete definition of the Black Belt says a lot about Alabama, and that in the center's effort to define it, he could agree with varying aspects of what was discussed during Monday's briefing.
"What I can't go with is to do nothing,"  Katsinas said. "I think there's a cost of doing nothing, and that cost is the cost we should not accept paying for anymore."
Tuesday's report is the latest in the center's series of reports on the Black Belt. To find others, visit the center here.
Governor announces auto supplier IAC plans Alabama expansion
IAC is committing $34.3 million in new capital investment to expand its new manufacturing facility located in Tuscaloosa County.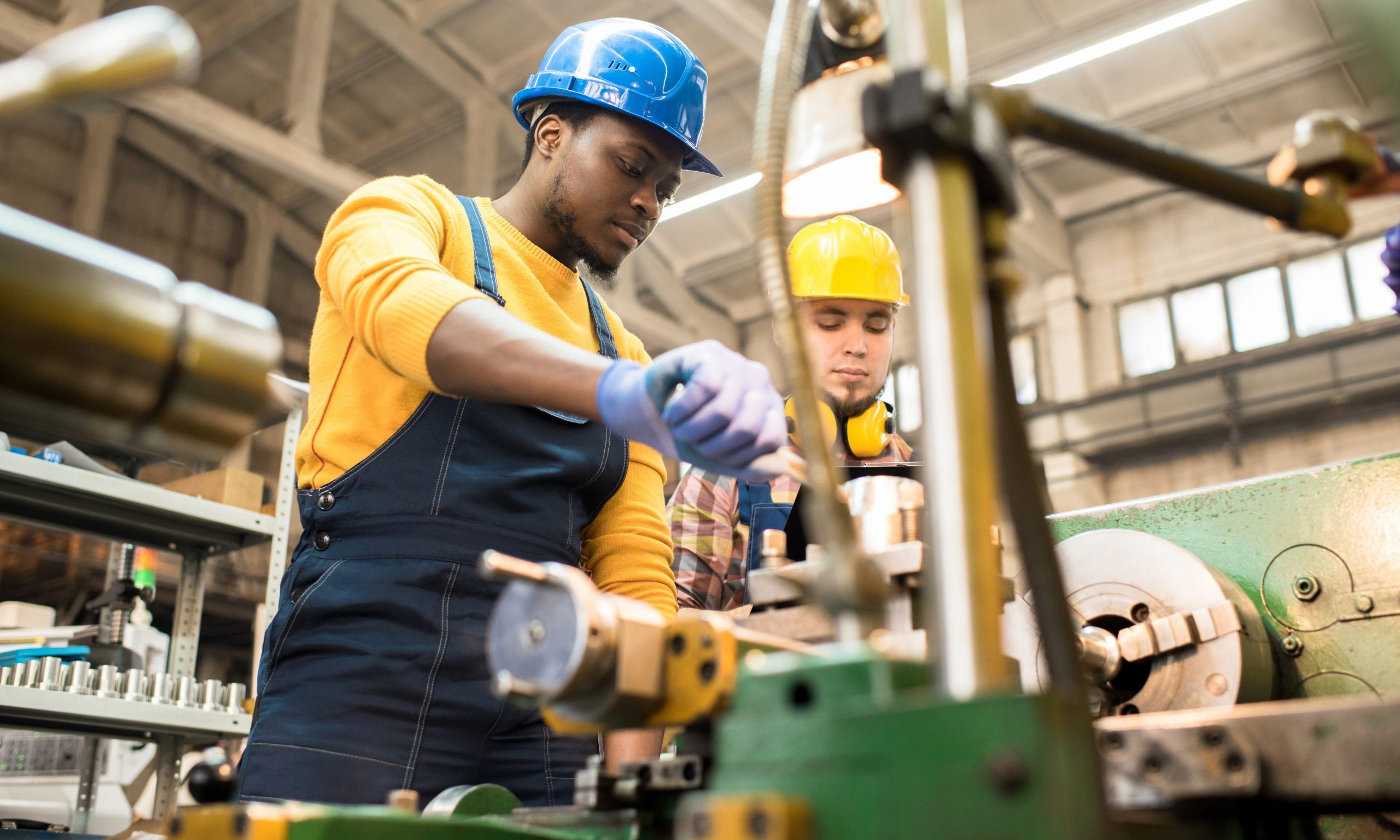 Gov. Kay Ivey announced Monday that International Automotive Components Group North America Inc. plans to invest over $55.9 million in expansion projects that will create 182 jobs at two Alabama facilities.
"International Automotive Components is a leading global auto supplier, and I am pleased that this world-class company is growing significantly in Alabama and creating good jobs in Cottondale and Anniston," Ivey said. "IAC's growth plans show that Alabama's dynamic auto industry continues to expand despite today's challenging environment."
Nick Skwiat is the executive vice president and president of IAC North America.
"Alabama was the logical choice due to its skilled workforce and proximity to the customer," Skwiat said. "We are excited to see the continued growth of the automotive industry in Alabama and we plan to grow right along with it. We thank the Governor and Secretary Canfield for their leadership in this sector."
IAC is committing $34.3 million in new capital investment to expand its new manufacturing facility located in Tuscaloosa County. This facility will produce door panels and overhead systems for original equipment manufacturers. That project will create 119 jobs at the production site in Cottondale.
IAC also plans to invest $21.6 million at its manufacturing facility located in the former Fort McClellan in Anniston. That East Alabama project will create another 63 jobs.
This project builds on a milestone 2014 expansion that doubled the size of the Calhoun County facility. There IAC manufactures automotive interior components and systems. Key components produced at the Anniston plant include door panels, trim systems and instrument panels for original equipment manufacturers.
IAC Group is a leading global supplier of innovative and sustainable instrument panels, consoles, door panels, overhead systems, bumper fascias and exterior ornamentation for original equipment manufacturers.
IAC is headquartered in Luxembourg and has more than 18,000 employees at 67 locations in 17 countries. The company operates manufacturing facilities in eight U.S. states.
"With operations around the globe, IAC is the kind of high-performance company that we want in Alabama's auto supply chain to help fuel sustainable growth," said Alabama Commerce Secretary Greg Canfield. "We look forward to working with IAC and facilitating its future growth in this strategic industrial sector."
Danielle Winningham is the executive director of the Tuscaloosa County Industrial Development Authority.
"International Automotive Components is a valued part of Tuscaloosa County's automotive sector," Winningham said. "We are grateful for IAC's investment in our community and the career opportunities available to our area workforce as a result of their investment."
"The City of Anniston is excited that IAC has made the decision to expand here. I have enjoyed working with the leadership at IAC, the Calhoun County EDC, and the state of Alabama to get this project finalized," said Anniston Mayor Jack Draper. "This is even further evidence that Anniston is indeed open for business."
Only Michigan has more automobile manufacturing jobs than the state of Alabama. Honda, Mercedes, Hyundai, Polaris, Toyota and soon Mazda all have major automobile assembly plants in the state of Alabama.