Tea Party Express endorses Tuberville
"Coach Tuberville is the right candidate for the job and deserves to be elected over Doug Jones," said Sal Russo, Tea Party Express co-founder.
The Tea Party Express, the nation's largest Tea Party political action committee, announced Tuesday that it has endorsed former Auburn University football coach Tommy Tuberville for U.S. Senate in Alabama.
"The Senate race in Alabama is one of the best opportunities for conservatives to pick up a crucial seat that could determine which party wins a majority in the United States Senate," said Sal Russo, the Tea Party Express co-founder and chief strategist. "We are proud to endorse Tommy Tuberville because he is a political outsider who represents the Alabama values that liberal Doug Jones fails to defend in Washington. Tommy needs all the support he can get to defeat Jones in November and help conservatives hold on to the Senate majority."
"Alabamians may know Coach Tuberville best for his 10 seasons as head football coach at Auburn University, where in 2004 he led the Tigers to an SEC Championship and was named SEC Coach of the Year. But he is also a Tea Party conservative committed to restoring our economy, protecting our liberties, and cleaning up the mess in Washington, D.C." Russo said. "Coach Tuberville understands that an out-of-control federal government threatens our freedoms, and he will fight to reduce taxes and wasteful spending while empowering the states and local governments to keep decisions with local communities. President Trump and conservative Senators need allies like Coach Tuberville to help them fight the Democrats' dangerous socialist schemes and continue reforming our broken political system."
Incumbent U.S. Sen. Doug Jones is the only Democratic candidate to win any statewide office in Alabama since 2008. He defeated former Chief Justice Roy Moore in a special election in December 2017 to take the seat, the first time Alabama had a Democratic U.S. Senator since 1997, when Jones's mentor, Howell Heflin, retired.
"Doug Jones portrayed himself as a moderate in order to fool Alabamians into electing him when the Republican nominee was unpopular, yet he constantly stands with the far left and against the voters' will," Russo said. "He has joined the likes of Chuck Schumer and Bernie Sanders to oppose the confirmation of President Trump's Supreme Court nominee Amy Coney Barrett, who is a perfect choice to defend the Constitution. When violent radical leftists were attacking police and burning our cities, Jones refused to condemn them and stand up for law enforcement. Alabamians deserve to be represented by someone who will work tirelessly on important issues like the economy and public safety, not identity politics and partisan impeachment scams. Coach Tuberville is the right candidate for the job and deserves to be elected over Doug Jones."
"Since becoming a placeholder senator, Doug Jones has opposed everything that most Alabamians support and supported everything most Alabamians oppose," Tuberville said in a statement on Friday. "His record of voting his own beliefs rather than representing the wishes of the citizens he swore an oath to serve continues with his opposition to Judge Amy Coney Barrett, and this ad makes that fact crystal clear."
A recent Auburn University Montgomery poll has Tuberville leading Jones 54 to 42 percent.
Coalition of attorneys general file opposition to Alabama attempt to ban curbside voting
The AGs argue that Alabama's suggestion to the courts that curbside voting invites fraud is "unfounded."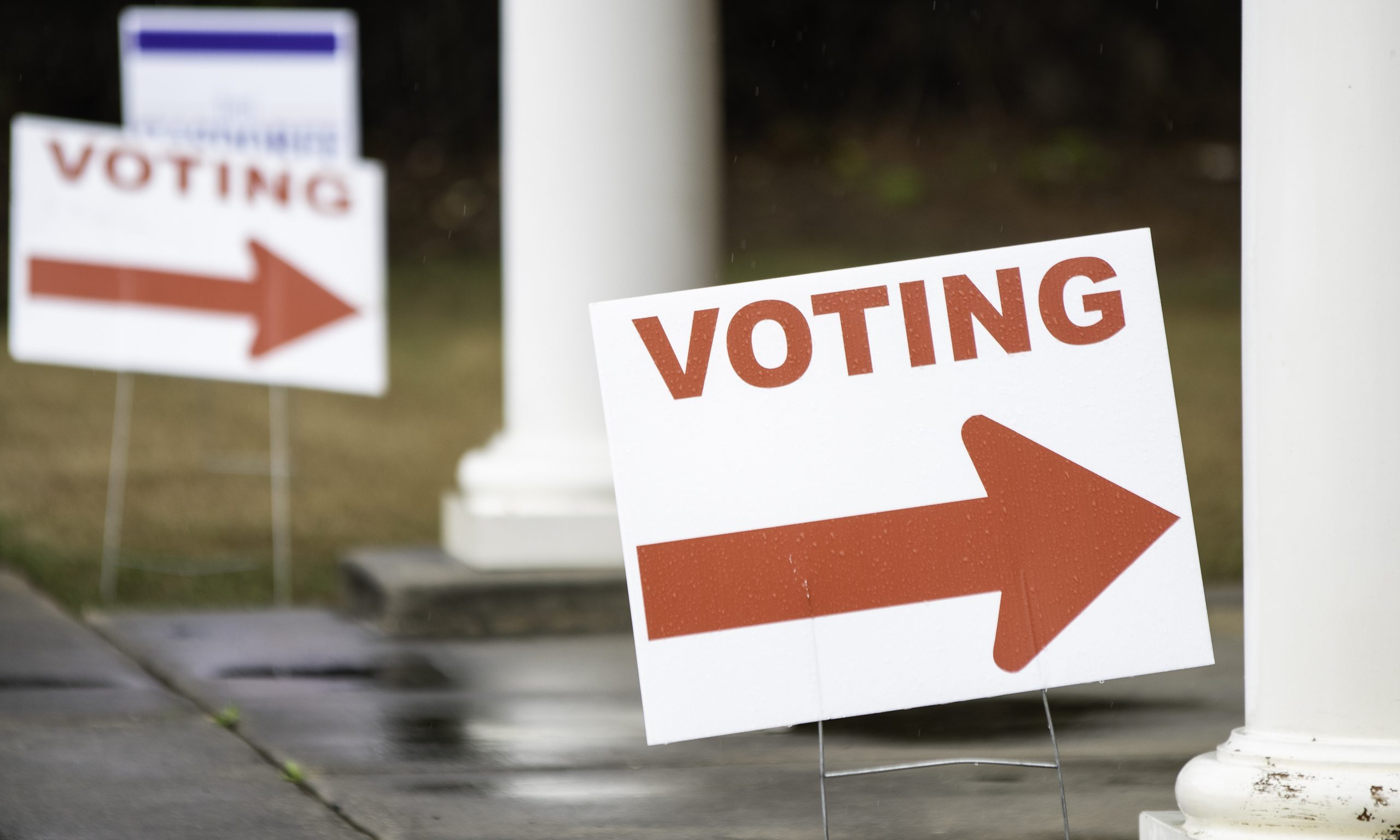 A coalition of 17 state attorneys general have filed an opposition to Alabama's attempt to get the U.S. Supreme Court to ban curbside voting. 
In a friend-of-the-court brief, led by District of Columbia Attorney General Karl Racine, the attorneys general argue to that curbside voting is safer for those at greatest risk from COVID-19, and that a ban on the practice would disproportionately impact the elderly, the disabled and Black Alabamians.
They also argue that Alabama's suggestion to the courts that curbside voting invites fraud is "unfounded." 
"The Presidential Advisory Commission on Election Integrity, established by President Trump following the 2016 election, 'uncovered no evidence to support claims of widespread voter fraud,'" the brief states, adding that there is no evidence that curbside voting in the many states that allow it invites fraud. 
"The practice is longstanding and widespread—as noted, more than half of states have historically offered curbside voting in some form," the brief continues. 
Alabama Attorney General Steve Marshall on Oct. 13 said the state will appeal to the U.S. Supreme Court a federal appeals court ruling allowing curbside voting in the Nov. 3 election. 
A panel of federal appeals court judges on Oct. 13 reversed parts of U.S. District Judge Abdul Kallon's Sept. 30 ordered ruling regarding absentee voting in the upcoming Nov. 3 elections, but the judges let the previous ruling allowing curbside voting to stand. 
The lawsuit, filed by the NAACP Legal Defense and Educational Fund, Southern Poverty Law Center, American Civil Liberties Union, ACLU of Alabama and Alabama Disabilities Advocacy Program, was brought on behalf of several Alabamians with underlying medical conditions. 
"Curbside voting is a longstanding, secure voting option that local jurisdictions have made available to protect the health of vulnerable voters, including elderly, disabled, and voters with underlying health issues," Racine said in a statement. "Curbside voting minimizes the risk to persons who are particularly susceptible to COVID-19, and local jurisdictions should be able to offer this common-sense accommodation to voters. State Attorneys General will keep fighting to ensure that voters can safely make their voices heard at the ballot box this November."
The brief filed by the coalition of state attorneys general comes as the number of COVID-19 hospitalizations across Alabama has been ticking upward.
Racine is joined in the brief by attorneys general from California, Connecticut, Delaware, Hawaii, Illinois, Maryland, Michigan, Minnesota, Nevada, New Mexico, New York, Oregon, Rhode Island, Vermont, Virginia and Washington.