Poll: Tommy Tuberville has 12-point lead over Doug Jones
54 percent of likely Alabama voters intend to vote for Tuberville while only 42 percent say that they are planning to vote for Jones.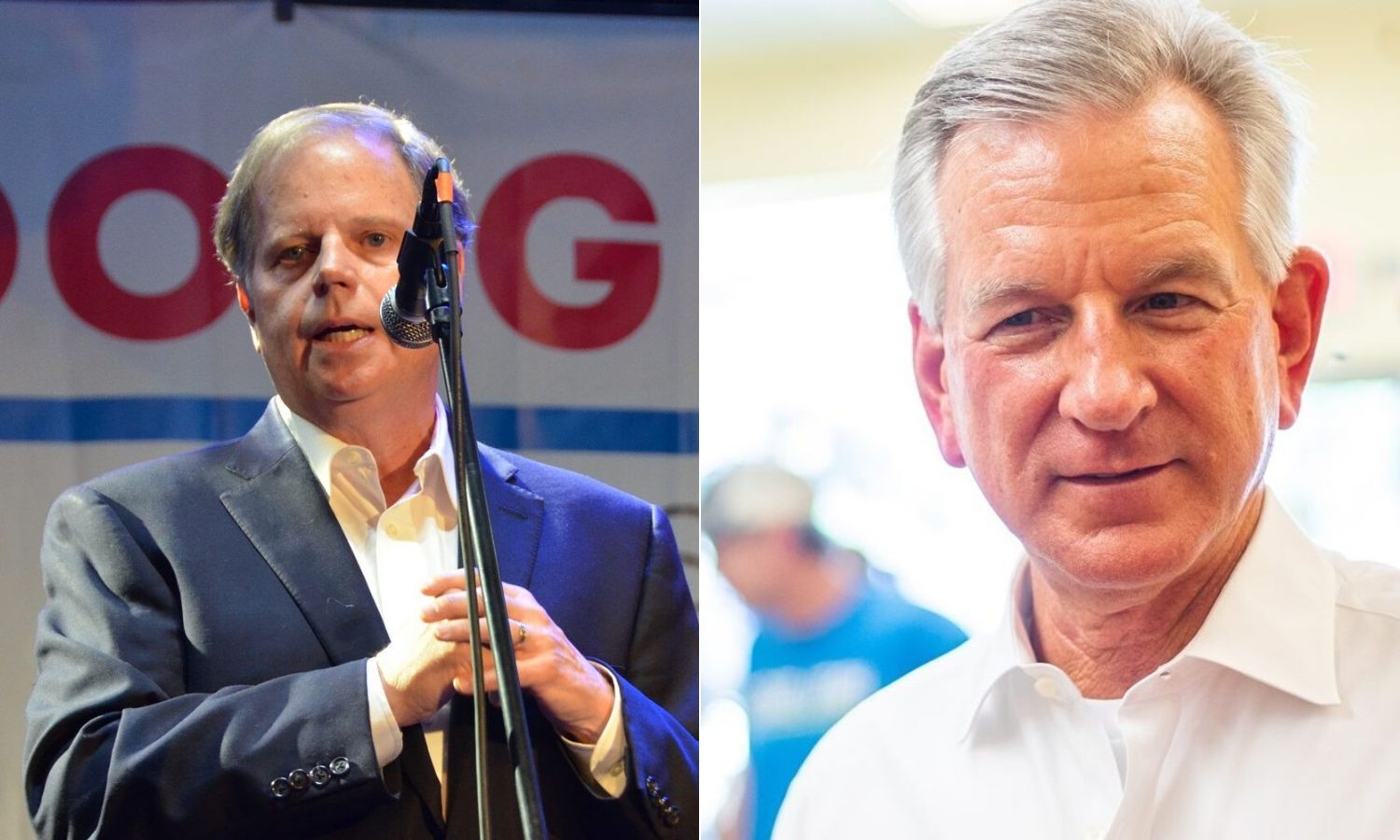 A new Auburn University Montgomery poll shows former Auburn head football coach Tommy Tuberville with a 12-point lead over incumbent Sen. Doug Jones, D-Alabama, though that is five points less than the lead President Donald Trump has over Democratic nominee former Vice President Joe Biden.
The newly released poll from Auburn University Montgomery's Department of Political Science and Public Administration shows that 54 percent of likely Alabama voters intend to vote for Tuberville while only 42 percent say that they are planning to vote for Jones.
Approximately 4 percent of voters said that they plan to write in another candidate's name at the polls this November.
"Poll results show that Tuberville enjoys his widest levels of support among voters who are white, older, have less education, and belong to an evangelical congregation," said David Hughes, an assistant professor of political science and director of AUM Poll. "These trends typify voting today."
"Modern Republican politics continues to emphasize much of the culture war issues like same-sex marriage, law and order, and illegal immigration that dominated American politics over the past 20-30 years," Hughes said.
Hughes said that younger voters, especially those of color, who are not attached to conservative religious groups, or those who have attained a higher level of education, are not as likely to respond to such political messages.
"This will be a problem for Republicans nationwide as the share of older, white, evangelical voters are generationally replaced by Millennial and Gen-Z voters who are culturally much more diverse," Hughes said. "Until that happens, however, Democrats like Doug Jones will continue to struggle in places like Alabama."
Even though Jones appears to be trailing his Republican opponent he is performing better than Biden in Alabama.
According to AUM Poll results, approximately 57 percent of Alabama voters intend to vote for Trump, while only 37 percent say that they plan to vote for Biden.
Some 6 percent said that they prefer to write in another candidate's name.
"Jones' advantage over Biden is likely due to his moderate, bi-partisan record in the Senate," Hughes said. "He has really built a reputation as someone who can reach across the aisle to get important work done. That said, on many critical votes such as whether to convict President Trump in his impeachment trial, Jones has been a reliable Democratic ally, which likely isn't helping his reelection efforts."
The poll was conducted between Sept. 30 and Oct. 3 and consisted of 1,072 registered Alabama voters. It has a margin of error of 4 percentage points.
Respondents were recruited through an online platform. Responses were then weighted according to Alabama demographics such as age, education, income, race and gender.
Jones is the only Democrat to win any statewide election in the state of Alabama since 2008. Jones narrowly defeated former Chief Justice Roy Moore in a 2017 Special Election.
Jones is outspending and out-fundraising Tuberville but not by the wide margins he enjoyed in 2017. like his 2017 race, over 80 percent of Jones' money comes from out of the state donors.
Inmate assault injures two St. Clair prison correctional officers
The assaults happened at approximately 7:30 p.m. and both officers were taken to a local hospital and treated for those non-life-threatening injuries.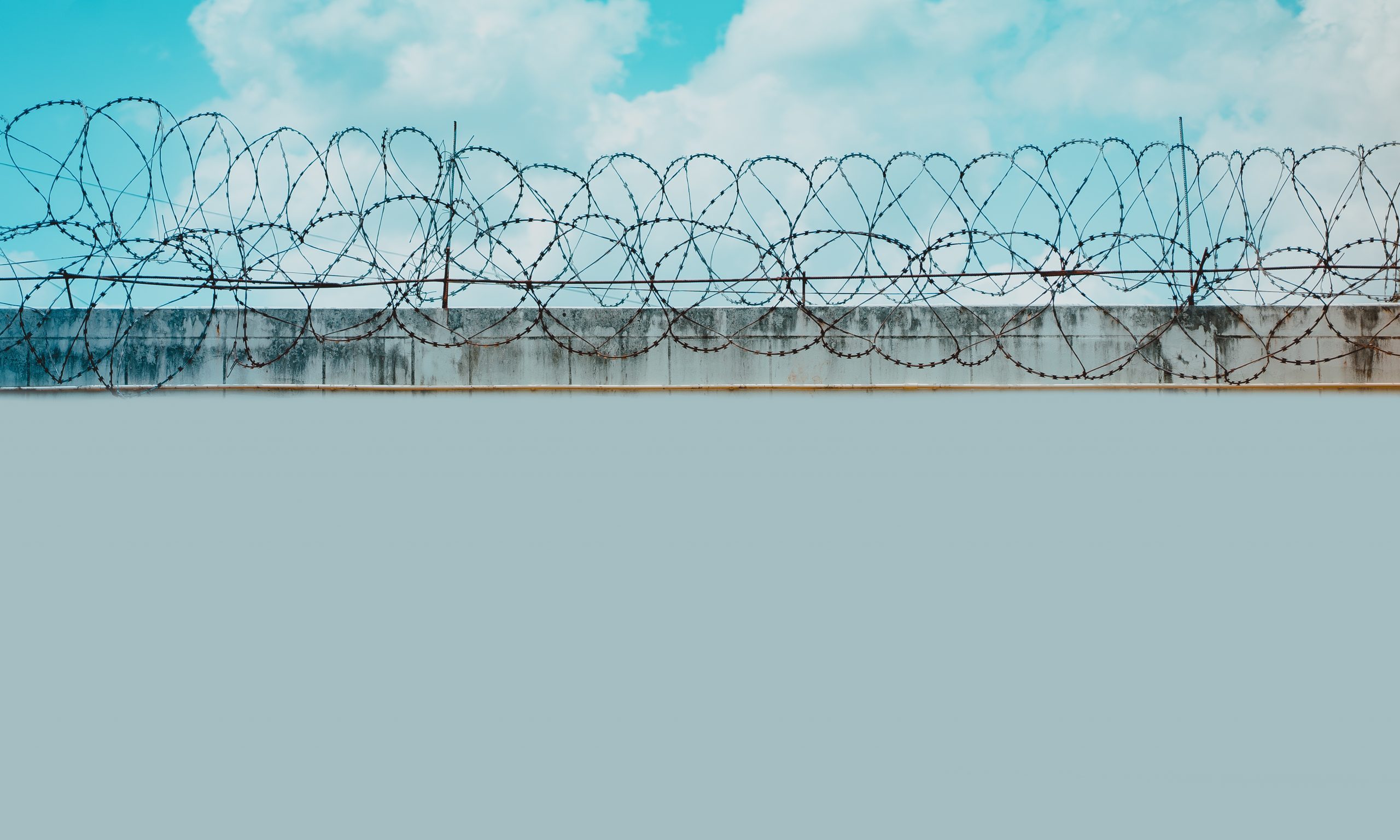 Two correctional officers at St. Clair Correctional Facility were injured in an inmate-on-officer assault on Monday, the Alabama Department of Corrections confirmed to APR.
Among the two officers who sustained non-life-threatening injuries was a basic correctional officer (BCO), a position created in May 2019, who are not Alabama Peace Officers Standards and Training Commission (APOST) certified and who cannot transport inmates, work perimeter fencing or in towers.
The other officer injured was a full correctional officer, Alabama Department of Corrections spokeswoman Samantha Rose told APR in a message Friday. The assaults happened at approximately 7:30 p.m. and both officers were taken to a local hospital and treated for those non-life-threatening injuries and subsequently released, according to Rose.
"The ADOC condemns all violence in its facilities, and the actions taken by the inmate against ADOC staff are being thoroughly investigated," Rose said. "As the investigation into this incident is ongoing, we cannot provide additional detail at this time. More information will be available upon the conclusion of our investigation."
The ADOC created the new basic correctional officer position to bolster the state's woefully understaffed prisons. The creation of the position was also at the suggestion of experts ordered by a federal court to study the department's staffing problems, ADOC attorneys wrote to the court in a filing in 2019.
The ongoing lawsuit is over the state's handling of mental health in prisons.
The Southern Poverty Law Center and the Alabama Disability Advocacy Program filed the 2014 suit arguing the state was indifferent to the health of inmates dying by suicide in greater and greater numbers.
Attorneys for the plaintiffs in June argued that ADOC was far behind on the court-ordered hiring new additional officers. It has been more than two years since U.S. District Judge Myron Thompson ordered the Alabama Department of Corrections to hire an additional 2,000 correctional officers by 2022.
U.S. District Judge Myron Thompson in a previous opinion wrote that prison understaffing "has been a persistent, systemic problem that leaves many ADOC facilities incredibly dangerous and out of control."
"Taken together, ADOC's low correctional-staffing level, in the context of its severely overcrowded prisons, creates a substantial risk of serious harm to mentally ill prisoners, including continued pain and suffering, decompensation, self-injury, and suicide," Thompson's previous opinion continued.
The SPLC in court filings late last year expressed concern over the use of basic correctional officers in Alabama's overcrowded and understaffed prisons. ADOC attorneys have argued to the court, however, that BCO's are adequately trained to do their jobs and are needed for the department to hire the necessary number of officers per the court's timeline.
In a court filing on Thursday, attorneys for the plaintiffs asked the court not to again delay site visits to Alabama prisons by two experts who are tasked by the court to determine which positions should be filled by correctional officers and which by BCO's and which by another new position, called cubical correctional officers, who are to have no direct interaction with inmates.
Those visits were to begin in May, but both parties in the suit agree to wait due to the COVID-19 pandemic and the threat it posed to the experts, who are particularly vulnerable to the disease due to "age and other factors," according to court records.
Both parties again agreed to postpone those visits in June for those same reasons, those records show. ADOC seeks a third extension but attorneys for the plaintiffs argue that the experts can visit the prisons while keeping themselves, prison staff and inmates safe from harm of COVID-19 and that thousands of employees and contractors enter Alabama prisons daily.
The plaintiff's attorneys argue in the court filing that the expert guidance is needed because ADOC wishes to use BCO's and cubical correctional officers to comply with the court-ordered hiring of additional staff by Feb. 20, 2022.
"Ensuring adequate staffing is of upmost importance to address the constitutional violations underlying mental health care within ADOC," the plaintiffs' attorneys wrote to the court Thursday.
ADOC in May was employing 494 BCO's, a 57 percent increase in the number of BCO's employed in Oct. 2019, according to ADOC's staffing numbers. The number of correctional officers working in Alabama prisons fell by two percent during that time, dropping from 1,319 to 1,287.