UAB conducting clinical trials of COVID-19 drugs, therapies, including two given to the President
UAB physicians are conducting a trial of the drug company Regeneron's monoclonal antibody cocktail.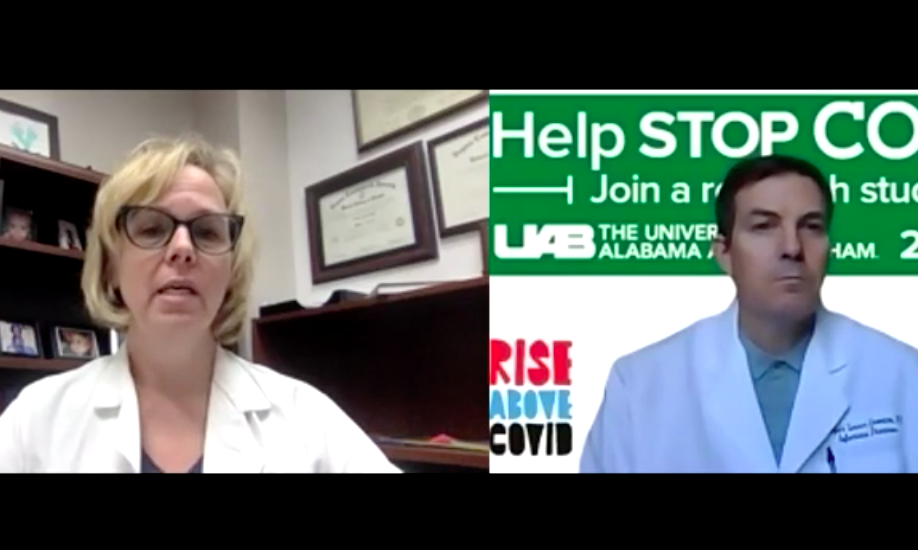 One of the drugs President Donald Trump was given, under special authorization, to treat him for COVID-19 is also being given to patients enrolled in clinical trials at UAB in Birmingham, and the hospital is looking to enroll more, both in that trial and others, aimed at finding better treatments for coronavirus. 
UAB physicians are conducting a trial of the drug company Regeneron's monoclonal antibody cocktail called REGN-COV2, which Trump was administered on Friday. 
"You get a combination of two different antibodies targeting proteins on the surface of the virus, and if it can bind to the virus, it can help eliminate it and really reduce the severity of illness," said Dr. Sonya Heath, a professor in UAB's division of infectious diseases and the principal investigator in the trial. 
Of the 275 patients who were enrolled in a separate phase one study of REGN-COV2, just two who were given the drug complained of mild reactions, Heath said. 
UAB also continues to enroll COVID-19 patients in a trial that's studying the benefits of using convalescent plasma, taken from the blood of those who have recovered from coronavirus, to use those existing antibodies in the plasma to fight off the disease. UAB has already enrolled 20 of the 50 patients the hospital aims to enroll in the convalescent plasma trial. 
Additionally, UAB will begin another trial next week that will study the use of a new monoclonal antibody therapy by the drug company Eli Lilly that aims to target the spike protein in COVID-19 and prevent the disease from replicating. 
Dr. Turner Overton, a professor of medicine in UAB's division of infectious diseases and principal investigator in the Eli Lilly trial, told reporters Tuesday that there is currently very little to offer people with coronavirus in the outpatient setting, so these antibody therapies, if proven beneficial in the trials, could become an important tool in caring for COVID-19 patients, some of whom suffer from long-term consequences from the disease. 
"If we can stop the virus in its tracks, say, in the first three or four days, then we can potentially block the consequences," Overton said. 
UAB is looking to enroll 220 people in the Lilly phase three outpatient trial who are within the first 10 days of onset of their symptoms and within seven days of a positive COVID-19 test. 
Another drug in trials at UAB is already being used to treat COVID-19 patients across the country, including Trump. The antiviral drug Remdesivir in early trial results shows it can speed up recovery for some coronavirus patients. The U.S Food and Drug Administration issued an emergency use authorization for Remdesivir in May. 
"I think people need to take this virus seriously," Overton said. "And you need to do the mitigation strategies you can, which include wearing a mask, practicing safe social distancing, and doing hand hygiene. if you're unfortunate enough to get symptoms of COVID get tested." 
Trump's doctor said Friday that the President received a high dose of Regeneron's antibody cocktail from the drug's maker by way of a "compassionate use request" from Trump's doctors, as the drug is still in clinical trials and not accessible to those not enrolled in the study. Trump is also being given a five-day treatment course of Remdesivir and was administered the steroid dexamethasone.
Trump's head physician, Dr. Sean Conley, on Tuesday released a statement on his condition, which stated the information was being released "with the permission of Donald J. Trump." 
Conely's statement reads that Trump "reports no symptoms" on Tuesday and that "vital signs and physical exams remain stable, with ambulatory oxygen saturation level of 95%-97%." 
There's plenty of confusion and concern, however, surrounding Trump's condition, and the White House's response to the at least 12 confirmed COVID-19 cases among those close to Trump, since the public learned he had tested positive for the disease. 
Trump returned to the White House during the prime-time television news hour on Monday after a three-day stay at the Walter Reed Medical Center. The return was staged with a focus on Trump's image, with multiple videographers shooting Trump as he stood, maskless, on a balcony at the White House and saluted Marine One as it flew away. The completed video was edited and released about an hour after he returned. 
Conley in several press briefings since Trump was confirmed to have the disease has dodged key questions about the President's condition, refusing to discuss findings on his lungs, what other medications he may be taking and when he last tested negative for coronavirus. 
There's concern also that his administration is not be taking proper steps to ensure the safety of those who work in the White House, many of whom will be forced to work with an active COVID-19 patient inside. Trump could be seen walking into the white House from the balcony Monday without wearing a mask and toward photographers who were inside awaiting him. Trump tweeted on Tuesday that he is looking forward to the next presidential debate, set for Oct. 15. 
The Centers for Disease Control and Prevention guidelines say a person infected with COVID-19 should isolate for 10 days from first signs of symptoms, and 20 days  if the illness is severe, or they have compromised immune systems due to other health conditions.
At least 248 COVID deaths reported in Alabama in October
The cumulative death toll in Alabama has risen by 248 to 2,788 in October and by 124 in the last week alone.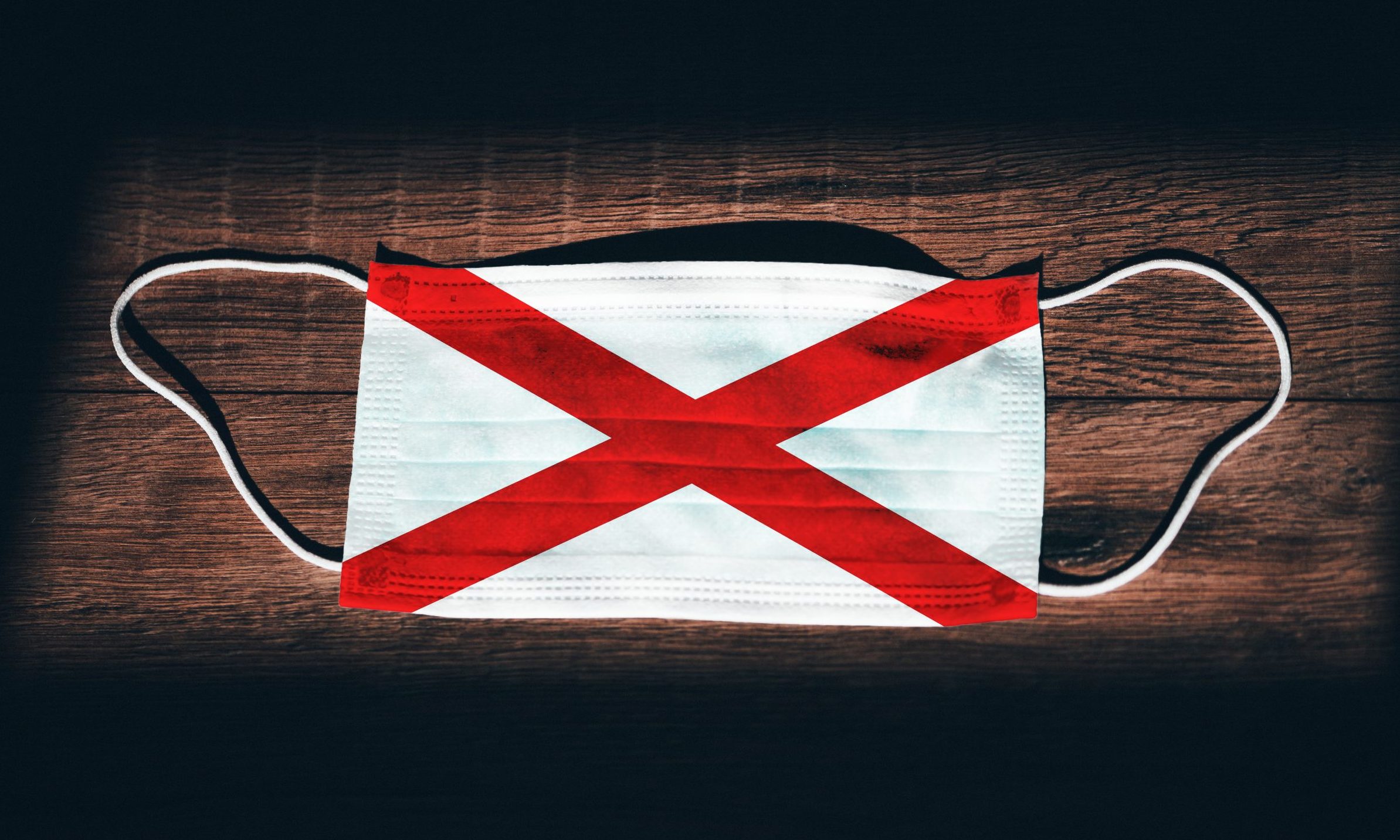 We're a little more than halfway through the month of October and the Alabama Department of Public Health has already reported at least 248 deaths from COVID-19.
The cumulative death toll in Alabama has risen by 248 to 2,788 in October and by 124 in the last week alone.
At least 378 deaths were reported in the month of September, a rate of 12.6 deaths per day over the month. In the first 17 days of October, the rate has been 14.6 deaths per day, a 15.9 percent increase from September.
Deaths were higher in July and August. The cumulative death toll increased by 582 in August and 630 in July, the worst month of the pandemic for the state.
On Saturday, ADPH reported that 1,288 more people in the state were confirmed positive with the coronavirus, and on Sunday the count increased by 964. The number of confirmed cases in Alabama has risen to 172,626.
There have been 17,925 new cases Alabama in October alone. The state is averaging almost 996 cases per day in October, which is up from September.
The state had 28,643 new coronavirus cases in September, 38,335 cases new cases in August, and 49,678 cases in July. Public health officials credit Alabama Governor Kay Ivey's statewide mask order on July 15 with slowing the spread of the virus in the state, but the virus has not gone away.
ADPH reported 823 hospitalizations for COVID-19 on October 17, the most recent day for which we have data. While hospitalizations for COVID-19 are down from the peaks in early August in Alabama have risen from Oct. 1 when 748 Alabamians were hospitalized, a 10 percent increase from the first of the month.
The state of Alabama is continuing to struggle to protect its most vulnerable citizens. At least 6,497 residents of long term care facilities in Alabama have been diagnosed with the coronavirus, 247 of them in October.
There have also been 3,362 cases among long term care workers in Alabama, including 197 in the month of October. Some 9,819 Alabama health care workers have also contracted the coronavirus.
Most people who test positive for the novel strain of the coronavirus, SARS-CoV-2, are asymptomatic or have only minor symptoms, but in about one out of five cases it can become much more severe.
For older people or people with underlying medical conditions like obesity, heart disease, asthma, cancer, diabetes or HIV, COVID-19 can turn deadly. COVID-19 is the abbreviated name for the medical condition caused by the SARS-CoV-2 virus.
Some 1,115,600 people worldwide have died from COVID-19 worldwide, including 224,284 Americans. There are 8,972,704 known active cases in the world today.
Public health officials warn citizens that coronavirus remains a present danger in our community. Social distancing is the best way to avoid spreading the virus. Avoid venues with large groups. Don't shake hands or hug persons not living in your household.
Avoid leaving your home as much as possible and wear a mask or cloth face covering when you do go out. Avoid touching your face and wash your hands with soap frequently. Hand sanitizer is recommended.
A coronavirus vaccine may be available in the coming months, but we don't yet know when or how effective it will be.