Alabama reports at least 124 deaths so far in October
At least 124 Alabamians have been reported dead from COVID-19 thus far in the month of October.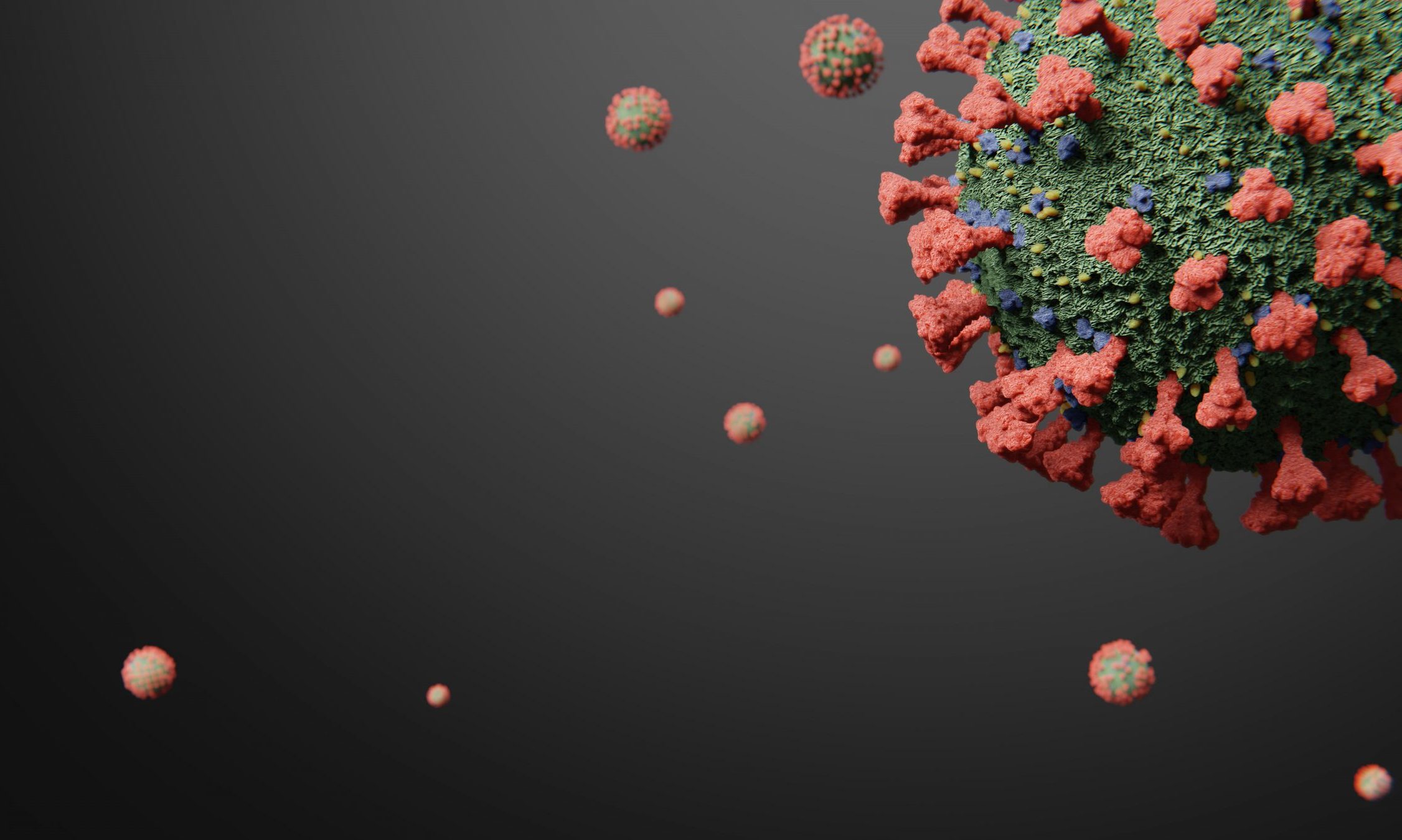 The Alabama Department of Public Health on Saturday reported 11 additional deaths from COVID-19, taking the state's death toll to 2,664.
ADPH reported no additional COVID-19 deaths on Sunday, though that does not necessarily mean that no one died. Zero reported deaths on Sundays are frequent events. That could mean that the hospitals had a delay in reporting due to the weekend or, more likely, that the Alabama Department of Public Health is still investigating the deaths and can not yet confirm a COVID-19 diagnosis.
At least 124 Alabamians have been reported dead from COVID-19 thus far in the month of October.
The counties with the most COVID-19 deaths are Jefferson with 362 deaths, Mobile with 308, Montgomery with 189, Tuscaloosa with 128, Walker with 91, Tallapoosa with 85, Madison with 83, Baldwin with 65, Lee with 64 and Shelby with 58. All 67 Alabama counties have had at least three COVID-19 deaths.
The day on which a death is reported is not necessarily the same day on which the person died. Recently released data from the Alabama Department of Public Health shows a more accurate count of deaths by actual date of death. That data shows 47 deaths so far in October, but the count is heavily delayed, and deaths may not be added to the count for several weeks on average.
Over the weekend, 1,877 new cases of the coronavirus, SARS-CoV-2, were reported in Alabama, taking the state's case count to 165,342. At least 6,173 cases were reported in the last seven days.
At least 796 Alabamians were hospitalized with coronavirus over the weekend. While that is half the number of hospitalizations the state experienced during the previous peak of COVID-19 in July and August, there has been essentially no improvement in hospitalization numbers since mid-September. On Friday, the number of hospitalizations reached more than 800 for the first time since mid-September.
The seven-day average on the number of cases is also essentially little changed since Sept. 9. At least 91,438 Alabamians have active cases of the virus — the 14th most in the nation. The U.S. currently has 2.64 million diagnosed cases with California alone having 399,491 active cases.
Even President Donald Trump and First Lady Melania Trump have contracted the virus. This is despite the White House saying that they are testing everyone who enters the facility for coronavirus with a rapid test by Abbot Labs. Several people around the President, including his campaign manager and press secretary, have tested positive for the virus.
A Coast Guard admiral and the number two Marine Corps general have also contracted the virus in the last couple of weeks.
Alabama remains under a "safer-at-home" order. If you can stay home, public health authorities advise that you stay home. Alabama Gov. Kay Ivey has issued a statewide mask order. Anytime that you are around people not in your household you need to wear a mask or cloth face covering.
Citizens should social distance at all time. Do not hug or shake hands with people not living in your own household, this includes relatives. Stay six feet or more apart. Avoid crowds, wash hands frequently, use hand sanitizer and avoid touching your face. State Health Officer Dr. Scott Harris is urging Alabamians to get a flu vaccine this year. Flu season will be upon us within just a few weeks and hospitals are still dealing with COVID-19 cases.
At least 219,706 Americans have died from COVID-19 since the disease first entered the United States earlier this year. COVID-19 has become one of the leading causes of death in the U.S. since the disease emerged in China late last year. Four companies are in final trials for a coronavirus vaccine and that could become available as early as next month, pending FDA approval, though it is unlikely to be widely available until next year.
It is not known at this time how effective a COVID-19 vaccine would be.
At least 248 COVID deaths reported in Alabama in October
The cumulative death toll in Alabama has risen by 248 to 2,788 in October and by 124 in the last week alone.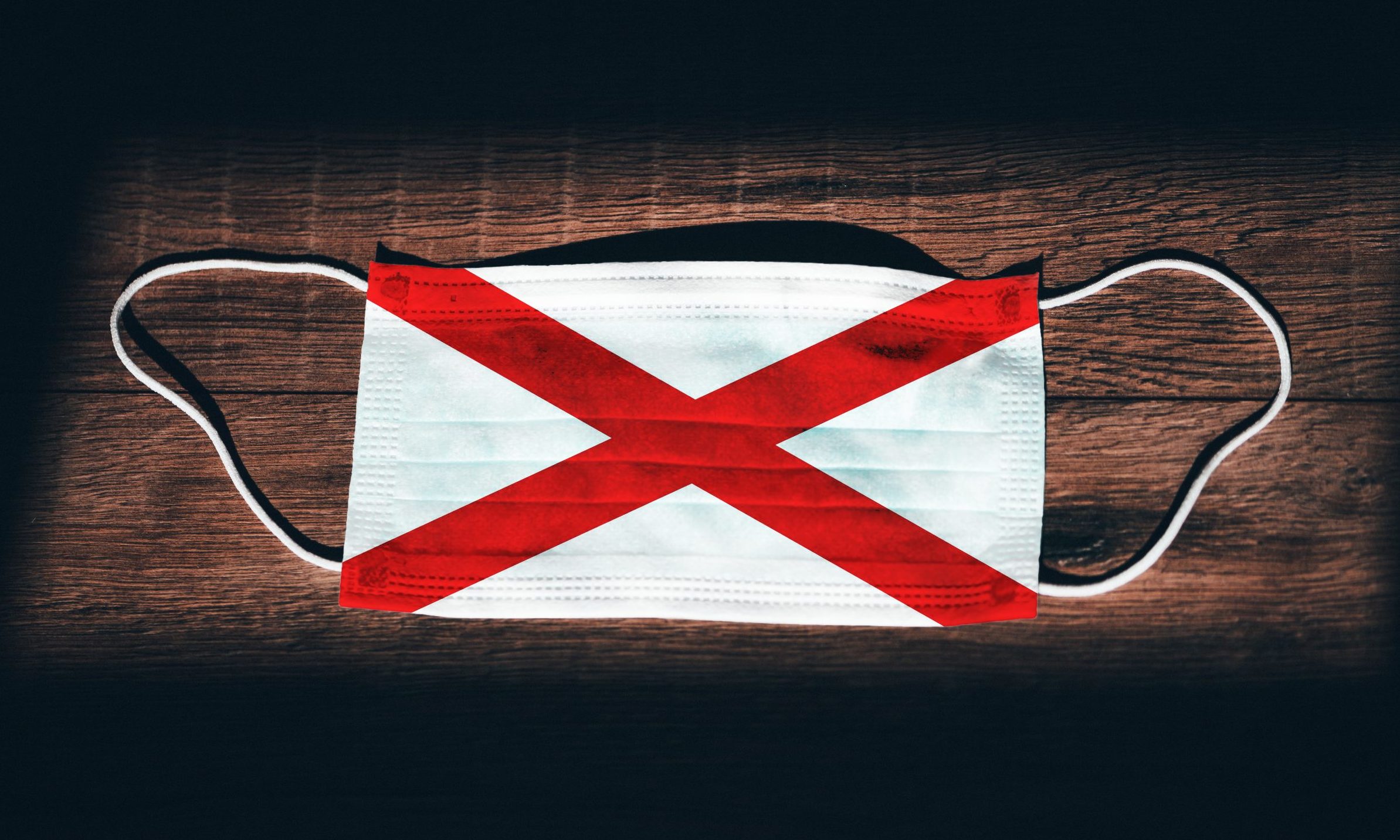 We're a little more than halfway through the month of October and the Alabama Department of Public Health has already reported at least 248 deaths from COVID-19.
The cumulative death toll in Alabama has risen by 248 to 2,788 in October and by 124 in the last week alone.
At least 378 deaths were reported in the month of September, a rate of 12.6 deaths per day over the month. In the first 17 days of October, the rate has been 14.6 deaths per day, a 15.9 percent increase from September.
Deaths were higher in July and August. The cumulative death toll increased by 582 in August and 630 in July, the worst month of the pandemic for the state.
On Saturday, ADPH reported that 1,288 more people in the state were confirmed positive with the coronavirus, and on Sunday the count increased by 964. The number of confirmed cases in Alabama has risen to 172,626.
There have been 17,925 new cases Alabama in October alone. The state is averaging almost 996 cases per day in October, which is up from September.
The state had 28,643 new coronavirus cases in September, 38,335 cases new cases in August, and 49,678 cases in July. Public health officials credit Alabama Governor Kay Ivey's statewide mask order on July 15 with slowing the spread of the virus in the state, but the virus has not gone away.
ADPH reported 823 hospitalizations for COVID-19 on October 17, the most recent day for which we have data. While hospitalizations for COVID-19 are down from the peaks in early August in Alabama have risen from Oct. 1 when 748 Alabamians were hospitalized, a 10 percent increase from the first of the month.
The state of Alabama is continuing to struggle to protect its most vulnerable citizens. At least 6,497 residents of long term care facilities in Alabama have been diagnosed with the coronavirus, 247 of them in October.
There have also been 3,362 cases among long term care workers in Alabama, including 197 in the month of October. Some 9,819 Alabama health care workers have also contracted the coronavirus.
Most people who test positive for the novel strain of the coronavirus, SARS-CoV-2, are asymptomatic or have only minor symptoms, but in about one out of five cases it can become much more severe.
For older people or people with underlying medical conditions like obesity, heart disease, asthma, cancer, diabetes or HIV, COVID-19 can turn deadly. COVID-19 is the abbreviated name for the medical condition caused by the SARS-CoV-2 virus.
Some 1,115,600 people worldwide have died from COVID-19 worldwide, including 224,284 Americans. There are 8,972,704 known active cases in the world today.
Public health officials warn citizens that coronavirus remains a present danger in our community. Social distancing is the best way to avoid spreading the virus. Avoid venues with large groups. Don't shake hands or hug persons not living in your household.
Avoid leaving your home as much as possible and wear a mask or cloth face covering when you do go out. Avoid touching your face and wash your hands with soap frequently. Hand sanitizer is recommended.
A coronavirus vaccine may be available in the coming months, but we don't yet know when or how effective it will be.