U.S. Census Bureau: Almost all Alabamians counted in census
Alabama's 99.9 overall response rate was a remarkable finish for a state that in October was dead last in the nation in its response rate.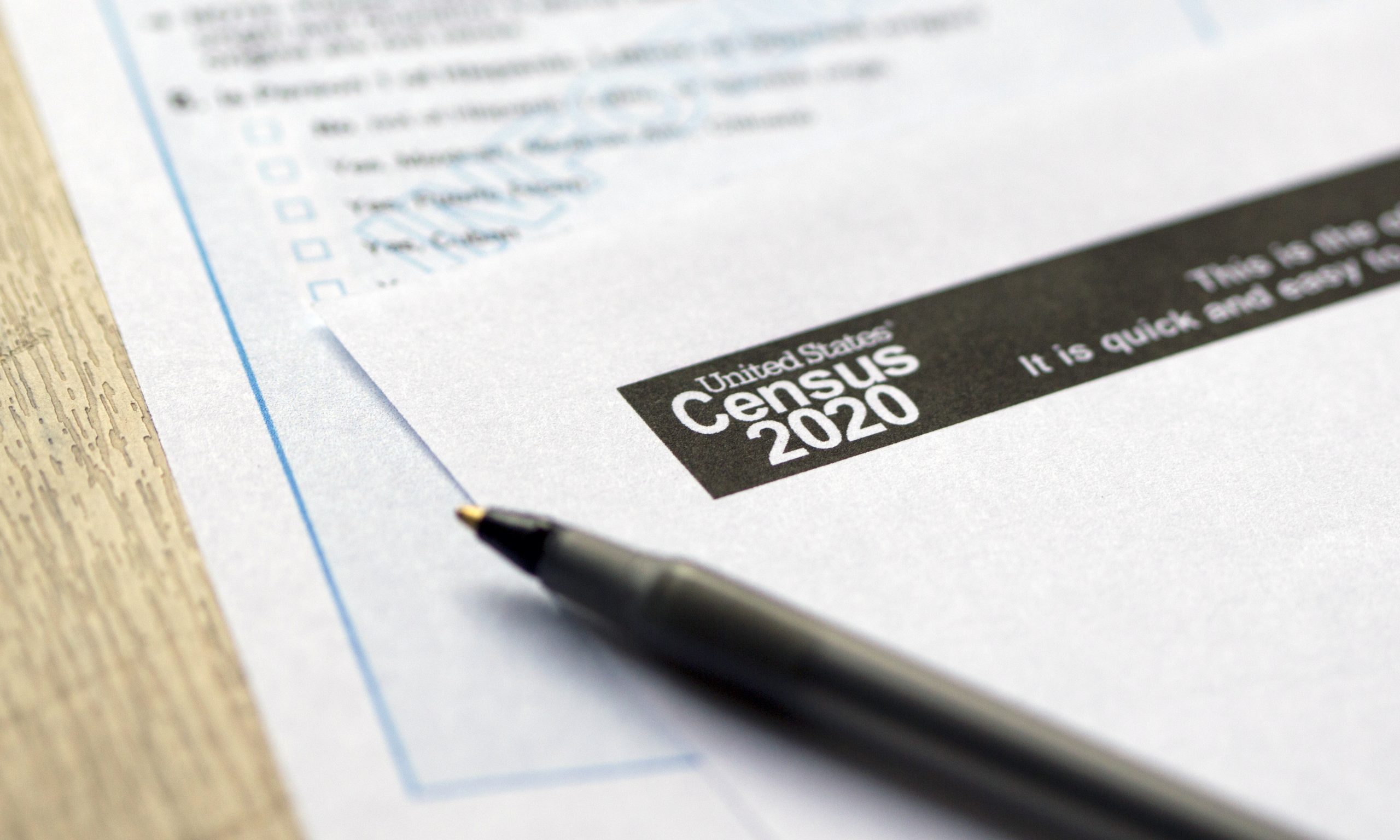 The 2020 Census ended Thursday, and Alabama ranked 35th in the nation in self-responses to the census, but through census-takers' efforts, the state had an overall response rate of 99.9 percent.
Of that 99.9 percent total responses, 63.5 percent were self-responses, slightly above the state's 62.5 percent of Alabamians who self-responded to the 2010 census, according to the state's census website. Door-to-door census taking made up the remainder of the state's responses. 
The count is critical in preventing the state from losing a Congressional representative, and federal funding established by the population count, and Alabama's 99.9 overall response rate was a remarkable finish for a state that in October was dead last in the nation in its response rate. 
"Over the past several months, Alabamians have come together during these challenging times to complete their 2020 Census, heeding our messages about how vital this count would be to shaping the future of our state," Ivey said in a statement. "We're hopeful that the spirit of our citizens in this effort will translate into good news for Alabama down the road."
Shelby County had the highest self-response rate, at 77.8 percent, followed by Madison County at 76 percent and Autauga County at 71.7 percent. Wilcox County recorded the lowest self-response rate at 38 percent. The U.S. Census Bureau is set to release statewide population figures on Dec. 31. 
"Though this year has been challenging for everyone, Alabama Counts! is tremendously pleased that we fulfilled our goal of maximum participation among Alabama households in the 2020 Census," said Kenneth Boswell, chairman of Alabama Counts and director of the Alabama Department of Economic and Community Affairs, in a statement. "Alabama Counts! was a group effort of hundreds of people from organizations, governments and businesses throughout the state, and we thank them as well as the census workers for being key to the state reaching such a high participation level."
Trump Truck and boat parades this weekend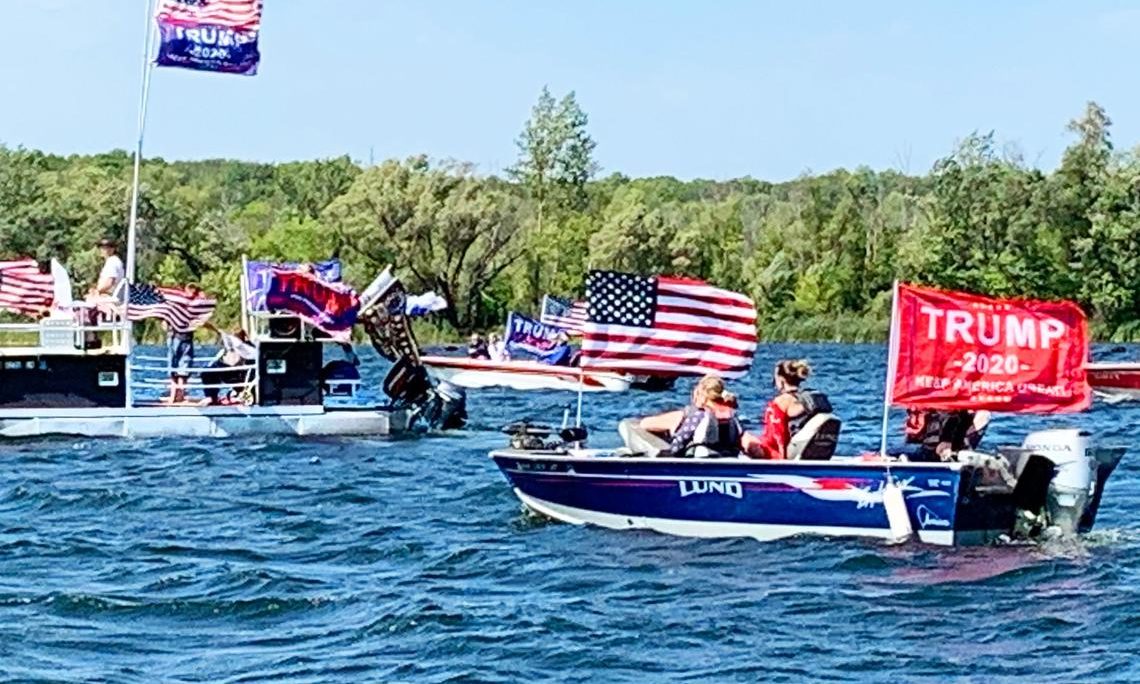 As Election Day draws near, Alabama Republicans are excited about promoting the re-election of Donald J. Trump as President and the election of Tommy Tuberville for U.S. Senate. This weekend two pro-President Trump events are happening in the state. There will be a truck parade from Ashland to Phenix City on Saturday sponsored by the Clay County Republican Party, while there will also be a boat parade on Wilson Lake in the Shoals sponsored by the Colbert County Republican Party on Sunday.
The pickup trucks will assemble at the Ashland Industrial Park in Clay County, 8240 Hwy 9, Ashland. There is a pre-departure rally at 10:00 a.m. central standard time. The trucks will depart at 11:00 a.m. and then proceed on a parade route that will take them into the bitterly contested swing state of Georgia. The Trump Pickup Parade will wind through east Alabama and West Georgia traveling through LaGrange and Columbus before concluding near the Alabama/Georgia line in Phenix City, 332 Woodland Drive, Phenix City at approximately 2:00 p.m. central time. Speakers will begin at 3:00. Trump flags will be on sale at the event.
The Phenix Motorsports Park will be hosting what sponsor hope could possibly the world's largest Pickup Tuck parade in U.S. history that is routing over 50 mile through Georgia in effort to "pickup" President Trump's numbers in GA.
A number dignitaries have been invited to address the Phenix City rally, including Coach Tuberville. Former State Sen. Shadrack McGill, Trump Victory Finance Committee member former State Rep. Perry O. Hooper Jr., and Paul Wellborn, the President and CEO of the largest Family owned Kitchen Cabinet manufacture in the USA are among the featured speakers who have committed to speak at the event.
Entertainment will be provided by: Charity Bowden, an up and coming country music singer who was the runner up on "The Voice". Charity will sing 'I am Proud to be an American' as well as songs from her Voice performances. The McGill Girls will also perform. The three beautiful and talented sisters will be singing patriotic songs in three part harmony. Geoff Carlisle, a professional DJ will be keeping the crowd pumped with music and entertainment.
Following the speakers and the entertainment there will Trump truck-vs- Joe Bidden truck races down the drag strip for the finale.
The Northwest Alabama boat parade will be on Sunday. The boats will gather at 2:00 p.m. near Turtle Point and then the flotilla will parade around the open waters of Wilson Lake til 3_00 p.m.. There will be a contest for best decorated Trump boats.
Trump supporters have held a number of large boat parades across the state to show their support for the re-election of Pres. Trump.
Boat parade sponsors say that this parade will be: pro-American, pro-law enforcement, pro-military.