EDA announces federal investment award to dredge the Port of Epes Industrial Park
The grant will be matched with $540,000 in local funds and is expected to create 85 jobs and generate $175 million in private investment.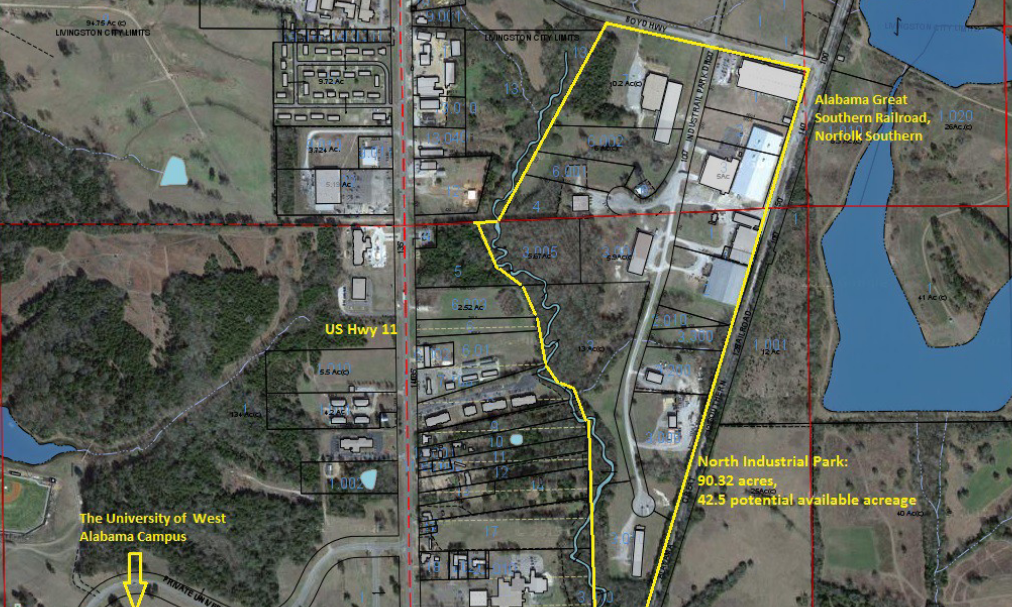 Secretary of Commerce Wilbur Ross announced Tuesday that the department's Economic Development Administration is awarding a $1.7 million grant to the University of West Alabama, in Livingston, Alabama, to improve barge access at the Port of Epes Industrial Park.
The EDA grant will be located in a Opportunity Zone, made possible by the Tax Cuts and Jobs Act of 2017. The grant will be matched with $540,000 in local funds and is expected to create 85 jobs and generate $175 million in private investment.
Congresswoman Terri Sewell, D-Alabama, has worked for several years with local officials and the University of West Alabama in their efforts to boost industrial transportation access to promote export development, attract additional investments, support business resilience and strengthen the economy of the Black Belt.
"I am so excited that the Port of Epes in Livingston has been granted the funding necessary to promote economic opportunity for our workers and families in the Black Belt," said Rep. Sewell. "There is nothing more important to me than increasing opportunity in my district. That is why I have fought so hard to make Alabama's Opportunity Zone program work for areas like the Black Belt, where communities will most benefit from investments and job development."
"Already, the Opportunity Zones across our state are helping boost the chance for economic prosperity, and this $1.7 million investment in Livingston, Alabama certainly adds to that effort," said Alabama Gov. Kay Ivey. "I am proud that the Trump Administration continues following through on their commitment to grow opportunities across our state and the nation. This is a welcome investment, and I am grateful to President Trump and Secretary Ross for their constant support for Alabama."
"This $1.7 million EDA grant for the Port of Epes infrastructure project will improve barge access and increase the capacity of the industrial park," said U.S. Sen. Richard Shelby, R-Alabama. "The funding will help create jobs and fuel the local economy, encouraging and enabling long-term economic benefits to West Alabama. I am pleased to have worked with the Administration to support this project and look forward to its completion."
"The Trump Administration is committed to helping communities in Alabama and across the nation grow through strategic investment," Ross said. "This project will fund improvements to transportation infrastructure at the Port of Epes Industrial Park to help a major wood pellet company increase their operational capacity, attract new businesses, and advance efforts to capitalize on the project's Opportunity Zone designation."
Dana Gartzke is performing the delegated duties of the assistant secretary of commerce for economic development.
"EDA is pleased to support local strategies to spur additional development at the Port of Epes Industrial Park," said Gartzke. "This project will provide Sumter County with expanded industrial transportation infrastructure to support businesses and drive development. The project's location in an Opportunity Zone will further transform the community."
John Clyde Riggs is the executive director of the Alabama-Tombigbee Regional Commission.
"We at the Alabama-Tombigbee Regional Commission are excited to learn today that the Economic Development Administration has awarded $1.7 million dollars to the University of West Alabama to improve barge access to the Port of Epes in Sumter County Alabama," said Riggs. "This grant which is located in an Opportunity Zone will help create 85 jobs with a $175 million dollar private investment. Thanks go out to Congresswoman Terri Sewell for her assistance in securing this much needed grant."
Ken Tucker is the president of the University of West Alabama.
"We are immensely appreciative of this grant award from the U.S. Department of Commerce that will allow UWA the opportunity to expand our economic and workforce development efforts for a 10-county rural area that we serve," Tucker said. "In 2018, UWA shifted its outreach focus to economic and workforce development, and in a very short time, this division has helped secure nearly $5 million in external funding for the Port of Epes, plus nearly $5 million for other economic and workforce development initiatives in our region."
Dr. Tina N. Jones is the vice president of UWA's Division of Economic and Workforce Development.
"As a regional university whose mission includes improving the quality of life for the region, UWA has long seen education as an engine that drives economic and workforce development, and this $1.7 million will have a transformative influence on the people of west Alabama and beyond for many years to come," Jones said. "We are eager to continue our efforts to establish the partnerships and innovative initiatives that will strengthen the impact of this generous investment for our region and rural Alabama."
Allison T. Brantley is the director of economic development at UWA.
"It is critical that we continue to work together with organizations and agencies at every level to provide a foundation for the Black Belt by showcasing all that it has to offer to the rest of the world," Brantley said. "We want to do far more than merely sustain our economy. We want to match assets, resources, and opportunities in such a way that says to industries and developers not only are we a viable option, but we are the best option."
The University of West Alabama applied for the EDA investment grant with the Industrial Development Authority of Sumter County.
The funding announced on Tuesday goes to one of Alabama's 158 Opportunity Zones. The goal of the Opportunity Zones is to spur economic development in economically-distressed communities nationwide.
In June 2019, EDA added Opportunity Zones as an investment priority, which increases the number of catalytic Opportunity Zone-related projects that EDA can fund to fuel greater public investment in these areas.
The mission of the U.S. Economic Development Administration is to lead the federal economic development agenda by promoting competitiveness and preparing the nation's regions for growth and success in the worldwide economy.
EDA makes investments in economically distressed communities in order to create jobs for U.S. workers, promote American innovation and accelerate long-term sustainable economic growth.
EDA grants are awarded through a competitive process based upon the application's merit, the applicant's eligibility and the availability of funds.
Finance director: Alabama expects to spend nearly all of $1.8 billion in CARES Act funds
"I think we'll be down to less than $10 million, and hopefully less than that," the state finance director said.
Alabama has until Dec. 30 to spend the $818 million that remains of $1.8 billion in federal CARES Act money allocated to the state, or the remaining funds revert back to the federal government, but the state's finance director believes that's possible, for the most part. 
"I think we'll be down to less than $10 million, and hopefully less than that," said Alabama State Finance Director Kelly Butler, speaking to reporters Wednesday. 
With new daily COVID-19 cases continuing to break records in Alabama and coronavirus hospitalizations reaching record levels this week, many have expressed concern that Alabama could leave millions on the table at a time when the money could do the most good. 
It's not clear if lawmakers in Washington D.C. will agree in time to extend the deadline for states to spend the cash, and Butler said Wednesday that state officials had hoped the extension would come to pass but aren't banking on it. 
"The reality is, if we're going to be able to get the money out the door, we can't wait on that any longer," Butler said. "So we've got to put the pedal to the metal and assume that December 30 is a hard cutoff, and that's the way we're operating." 
Butler explained that almost all of the CARES Act money to various state programs and entities are reimbursement programs, meaning those entities must show they spent the money on coronavirus-related expenses, as required by the federal government, then ask the state for reimbursement. 
"This is particularly true for local governments, state government agencies, hospitals," Butler said. 
Butler also explained that despite the many needs, the federal money comes with substantial limitations. 
"There is a perception out there that this money can solve everybody's problem, and can be used for everything that people want it to be used for," Butler said. "And the reality is that the Treasury guidance, particularly the audit guidance issued by the Treasury, it just does not allow us to do everything that everybody wants us to do, and the penalty, if we use the money outside the bounds outside the law and the regulations, is that the state has to repay the money." 
Gov. Kay Ivey on Nov. 23 allocated $3.6 million in CARES Act funds to food banks statewide, Butler noted, and another $2 million to a program that provides counseling for veterans with PTSD. 
"We have money out there for hospitals, nursing homes. We are in constant communication with them," Butler said. "We have done before this latest grant program, we've done one small business grant program, a faith-based organization grant program, a nonprofit organization grant program, a medical provider grant program, an agricultural producer grant program, so we haven't stopped since May." 
Asked whether any of the federal aid has gone to the Alabama Department of Public Health to help set up the administration of COVID-19 vaccines, Butler said the state has allocated more than $30 million to the Department of Public Health, but most of that was done before it was clear Alabama could get a vaccine this month. 
Butler said until recently it wasn't thought a vaccine would be available before the end of the year, and that "up until recently, it was not something that we were allowed to spend money on." 
"We have allocated a small amount to a company in Huntsville called Aclinnate Genetics for vaccine education, particularly in the African American community throughout the state," Butler said. 
There remains the possibility of reallocating unspent money to other programs, Butler said, as has been done twice before. That requires conversations between Butler, Gov. Kay Ivey and legislative leadership Butler said, adding that he anticipates at least one more reallocation before the deadline. 
"Our plans are to, as I've said daily, evaluate the programs and somewhere around the middle of this month, sort of do a final tally and go back to the Legislature and ask for reallocations so that we can allocate money to things that and programs that might need it," Butler said. 
One possibility would be to allocate additional money to the state's unemployment trust fund, Butler said. As much as $287 million could be reallocated to the fund, he said. 
"Health care, with the virus continuing, is also another definite possibility," Butler said. 
Asked about concerns some local governments and other groups have had that the entities don't have the money to spend, to then ask for reimbursement, Butler said that he has heard those concerns but that federal guidelines connected to the CARES Act funding are strict. 
"The reality is the Treasury guidance and the CARES act, we believe, prohibit us from sending the money out upfront," Butler said. "And it's just not something we believe we can do." 
Butler said the state has worked closely with local municipalities and groups, including the Black Belt Foundation, to help them apply for reimbursements and get the money returned quickly. 
A reporter asked about as-of-yet unpaid reimbursement requests of more than $850,000 from the Madison County Commission from August, and Butler said the state does have a backlog of requests, and that while the program was established on May 28, many local governments waited until August to submit applications.
Butler then said that he's been told the Madison County Commission's requests were being processed Wednesday and the commission should see that money soon. 
Butler said the state has received word from the U.S. Treasury that as long as those reimbursement requests are turned in before the Dec. 30 deadline "we will have a two to three month period to work out those prior bills as long as they were expenses incurred before December."