The presidential election is still too close to call
Results are still outstanding in a number of states key to deciding who will have an Electoral College majority.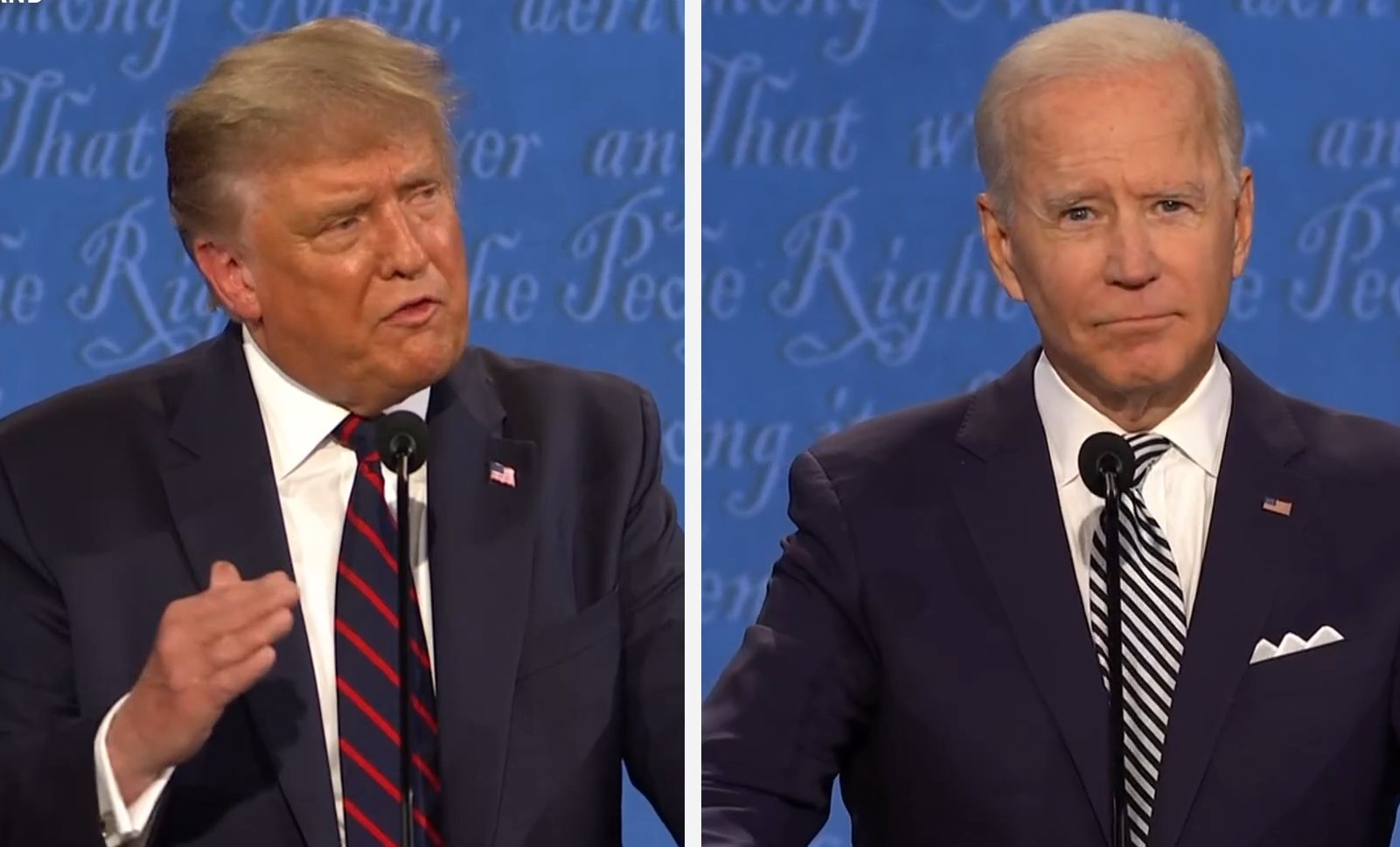 The winners of the presidential race in the states of Nevada, North Carolina, Georgia, Michigan, Wisconsin and Pennsylvania have not been called by either the media or election officials, leaving the national results of the presidential election unknown for now.
President Donald Trump held leads in five swing states, but all of the results have not come in for a number of boxes. Biden has 238 projected electoral college votes, while Trump has 210 projected votes. (270 electoral votes are needed to win.) Alaska is still outstanding, but their three electoral votes are expected to go to Trump.
"This is an embarrassment to our country," an angry President Trump declared. "This is a fraud on the American people."
Biden took a decidedly different tone, telling supporters that he felt confident that he would be victorious once the votes were all counted. Biden said, "We are still in the game in Georgia. We are confident in Georgia and Michigan and we will win Pennsylvania."
"It's not my place or Donald Trump's place to declare the winner of this election," Biden tweeted. "It's the voters' place."
Biden picked up Arizona, which Trump won in 2016. The family of the late Republican Sen. John McCain endorsed Biden as did former GOP Sen. Jeff Flake. The feud between Trump and Flake and McCain may have cost Trump the presidency when all of this is finally settled.
Trump needs to win most of the remaining states for there to be any path to victory. While Trump has leads in North Carolina, Georgia and Pennsylvania, the votes that remain uncounted in those states appear to be heavily Democratic. This morning, Biden took leads in Wisconsin and Michigan.
They are largely from areas like Atlanta, Philadelphia, Minneapolis and Milwaukee, urban areas where voters tend to be more Democratic.
Another question is how many of the still-outstanding votes are early votes. Trump won Election Day results in almost all of the states, but early votes tend to be heavily Democratic.
How many of the outstanding votes are those early votes? Will mail-in ballots that were postmarked on Election Day, but not delivered by the Post Office by Election Day be counted?
A controversial Supreme Court 4-4 decision ruled that Pennsylvania could keep counting votes even after Election Day.
There is an estimated 1.4 million votes that have not been counted yet, according to Fox News at 5 a.m.
At 2 a.m. Trump had a lead in Wisconsin but by 4 a.m., Biden had a very slight advantage as returns from Milwaukee came in. We are waiting on results from Green Bay where there were mechanical issues preventing the count. Most of what remains to be counted in the five major battleground states appear to be uncounted early votes, which tend to favor Biden.
Trump's campaign manager Corey Lewandowski told Fox News that we will know who will win some time today and insisted that Trump is the winner. Democratic strategist James Carville said that we will not know until Friday, but he predicted victory for Biden.
Pollsters had predicted a blue sweep with Biden winning in a landslide, Democrats taking control of the Senate, and growing their majority in the House of Representatives.
But a large same-day turnout by Republicans put that outcome very much in doubt, though full results remain unknown and the degree of polling error may not be as severe as it currently appears.
As of press time, Republican Senate incumbents in Georgia, Iowa, Maine, North Carolina, Texas, Montana and South Carolina who were targeted by Democrats appear to be victorious.
Republican incumbents in Arizona and Colorado were defeated; however, the people of Alabama rejected Democratic incumbent Sen. Doug Jones for a net Democratic gain of just one Senate seat.
Michigan is still close to call, but as of press time, Republican challenger John James appeared to have a lead. Georgia Republican incumbent Sen. Kelly Loeffler will be in a runoff in January.
Republicans have had a number of pickups in the U.S. House of Representatives, but it appears that House Democrats have been able to hold their House majority.
It appears that Democrats will control the House and Republicans may be able to maintain control of the Senate, including the confirmation process for federal judges.
Alabama hospitals nearing COVID-19 summer surge levels
Wednesday was the 18th straight day with more than 1,000 people in hospitals in Alabama with COVID-19. 
Alabama hospitals reported caring for 1,483 people infected with COVID-19 on Wednesday, the highest number of patients since Aug. 11, when the state was enduring its summer surge. Wednesday was also the 18th straight day with more than 1,000 people in hospitals in Alabama with COVID-19. 
The seven-day average of hospitalizations was 1,370 on Wednesday, the 36th straight day of that average rising. The Alabama Department of Public Health reported 2,453 new cases Wednesday. The 14-day average of new cases was — for the eighth day in a row — at a record high of 2,192. 
Across the country, more than 80,000 people were hospitalized for COVID-19 on Tuesday, a record high and the 15th straight day of record hospitalizations nationwide, according to the COVID Tracking Project, a coronavirus tracking website.
The CDC this week recommended people not travel for Thanksgiving to help prevent the spread of coronavirus. 
"The only way for us to successfully get through this pandemic is if we work together," said Dr. Kierstin Kennedy, UAB's chief of hospital medicine, in a message Tuesday. "There's no one subset of the community that's going to be able to carry the weight of this pandemic and so we all have to take part in wearing our masks, keeping our distance, making sure that we're washing our hands." 
Kennedy said the best way she can describe the current situation is "Russian Roulette." 
"Not only in the form of, maybe you get it and you don't get sick or maybe you get it and you end up in the ICU," Kennedy said, "but if you do end up sick, are you going to get to the hospital at a time when we've got capacity, and we've got enough people to take care of you? And that is a scary thought." 
The Alabama Department of Public Health on Wednesday reported an increase of 60 confirmed and probable COVID-19 deaths. Deaths take time to confirm and the date a death is reported does not necessarily reflect the date on which the individual died. At least 23 of those deaths occurred in November, and 30 occurred in other months. Seven were undated. Data for the last two to three weeks are incomplete.
As of Wednesday, at least 3,532 Alabamians have died of COVID-19, according to the Department of Public Health. During November, at least 195 people have died in Alabama from COVID-19. But ADPH is sure to add more to the month's tally in the weeks to come as data becomes more complete.
ADPH on Wednesday announced a change that nearly doubled the department's estimate of people who have recovered from COVID-19, bringing that figure up to 161,946. That change also alters APR's estimates of how many cases are considered active.
ADPH's Infectious Disease and Outbreak team "updated some parameters" in the department's Alabama NEDSS Base Surveillance System, which resulted in the increase, the department said.