Sewell expects Congress will pass another coronavirus stimulus package
Sewell said that economic stimulus is likely to include more checks for individuals as well as help for small businesses.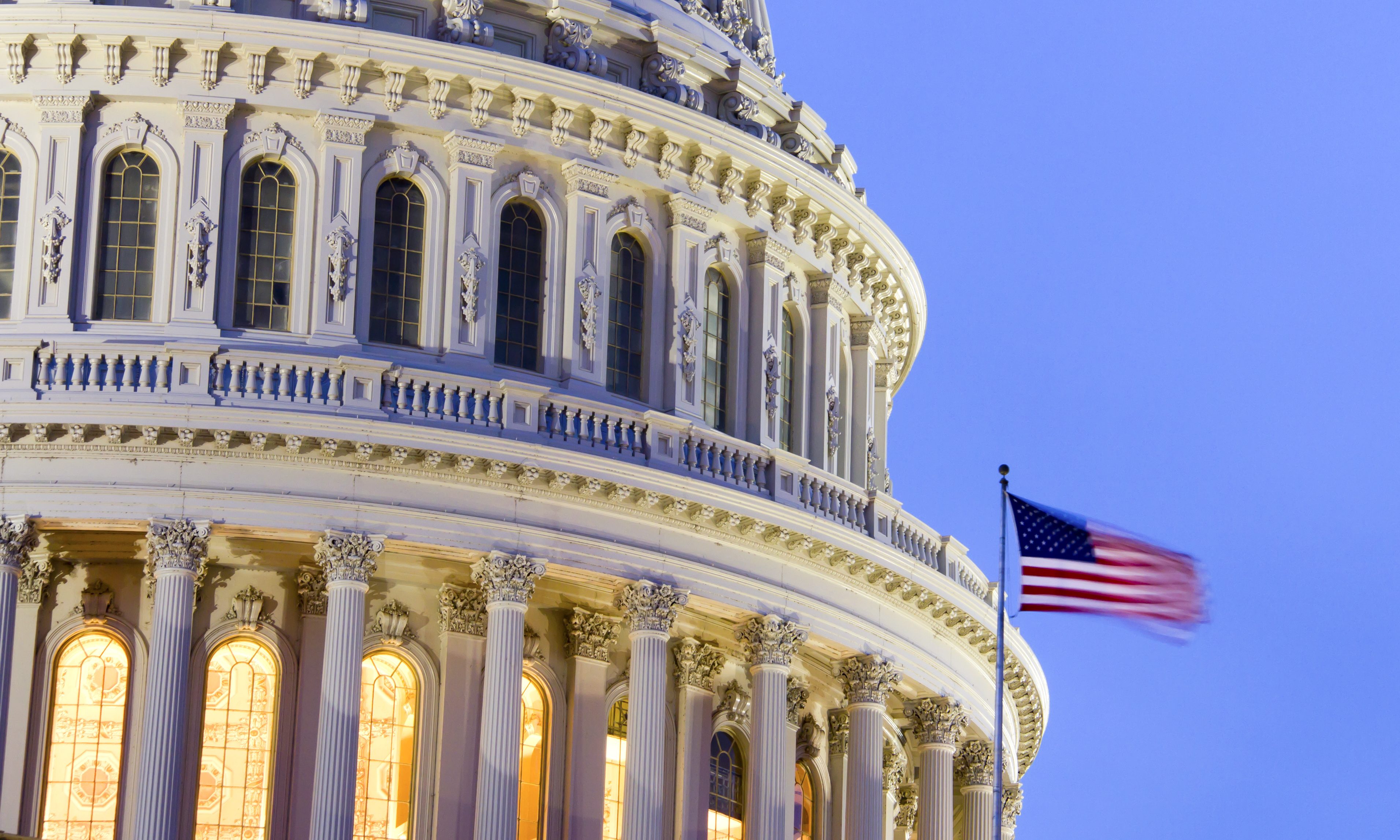 Alabama Democratic Congresswoman Terri Sewell this week said she believes that the lame-duck Congress will address passing another coronavirus stimulus bill.
"I do believe that we will see in the lame-duck session an effort to pull together another stimulus package," Sewell told reporters during a Monday press call. Sewell said that economic stimulus will "include more checks for individuals as well as help for our small businesses."
"I expect that package to be big and bold," Sewell said. "I know that Speaker Pelosi has brought down the number that we Democrats voted for in the Heroes package we passed in May. We passed another stimulus package in September."
"I think that with that as a basic starting point, we will find that Republicans and Democrats agree that America deserves another shot in the arm in a stimulus package," Sewell said.
A reporter asked if incentives that Sewell and Sen. Doug Jones proposed for states that have not yet adopted Medicaid expansion would be a part of that package.
"I think the stimulus package will be free of other addons," Sewell said. "It will deal directly with the economic crisis that Americans are feeling."
"We have enough on our hands just fighting to make sure that local and county governments receive direct payments, to make sure that all Americans have access to the vaccine when it is available, and for people that can't afford it can get treatment for the actual coronavirus, and that it will be free for those that can't afford it," Sewell said.
Sewell also addressed the results of last week's election.
"The American people have spoken," Sewell said of the election. "I truly believe that this victory was a victory for democracy. More people voted in this election than ever before. Over 75 million people voted for Biden, a record."
"Americans chose unity over division," Sewell said of the election. Sewell said that Americans will now come together to fight for the common purpose of defeating the virus and restoring the American economy.
Sewell also pushed back against the Trump campaign's claims that the president lost due to fraud in several swing states.
"There has been no evidence of widespread fraud, and there is no evidence that the election was stolen" Sewell said. "Several of Trump's lawsuits have already been dismissed by the courts."
Sewell predicted that Biden and Harris will work hard for all Americans and not just those that voted for them. "I think Joe Biden and Kamala Harris were prepared for a time such as this," Sewell said. "I believe that the American people really voted for common decency and a return to civility."
Jones, the only other Democrat in the Alabama delegation, lost his bid for re-election on Nov. 3.
"The entire state of Alabama owes an immense debt of gratitude to Doug Jones," Sewell said. He did what he said he was going to do in the United States Senate and that is to represent one Alabama. He has been an amazing partner not just for me but also for Senator Shelby."
Sewell represents Alabama's 7th Congressional District. The congresswoman was elected to her sixth term on Tuesday without a Democratic or Republican opponent.
Sewell votes in favor of National Apprenticeship Act
The bill would invest more than $3.5 billion to create nearly one million new apprenticeship opportunities.
Congresswoman Terri Sewell, D-Alabama, last week voted in favor of the National Apprenticeship Act, legislation to reauthorize the National Apprenticeship Act for the first time since its enactment in 1937.
The new National Apprenticeship Act will create one million new apprenticeship opportunities over the next five years. Registered apprenticeships provide workers with paid, on-the-job training, and are the nation's most successful federal workforce training program.
"As a long-time supporter of expanding registered apprenticeships, I am thrilled to support today's legislation to provide 1 million new apprenticeship opportunities over five years," Sewell said. "Our Nation is facing the worst economic downturn since the Great Depression and estimates show that more than 7 million of the pandemic's job losses will be permanent. We need bold investments like those in the National Apprenticeship Act to accelerate the economy and help get the American people back to work in stable, good-paying jobs of the future."
The bill invests more than $3.5 billion over the next five years.
The act establishes a $400 million grant program to support the expansion of apprenticeship opportunities, including pre-apprenticeships and youth apprenticeships, which will increase $100 million annually to reach $800 million by 2025.
The legislation also codifies and streamlines standards for registered apprenticeship, youth apprenticeship and pre-apprenticeship programs to make it easier for both apprentices and employers to participate in high-quality apprenticeships and codifies the Department of Labor's Office of Apprenticeship.
It directs the office to convene industry leaders, labor organizations, educators and others to expand apprenticeships into new occupations and sectors.
Supporters say the bill could yield $10.6 billion in net benefits to U.S. taxpayers in the form of increased tax revenue and decreased spending on public-assistance programs and unemployment insurance, and that nothing is more effective at breaking the cycle of poverty than a well-paying full-time job.
Sewell is about to enter her sixth term representing Alabama's 7th Congressional District.