Harold Sachs arrangements announced
Sachs became the chief of staff for the Alabama Republican Party in 2011.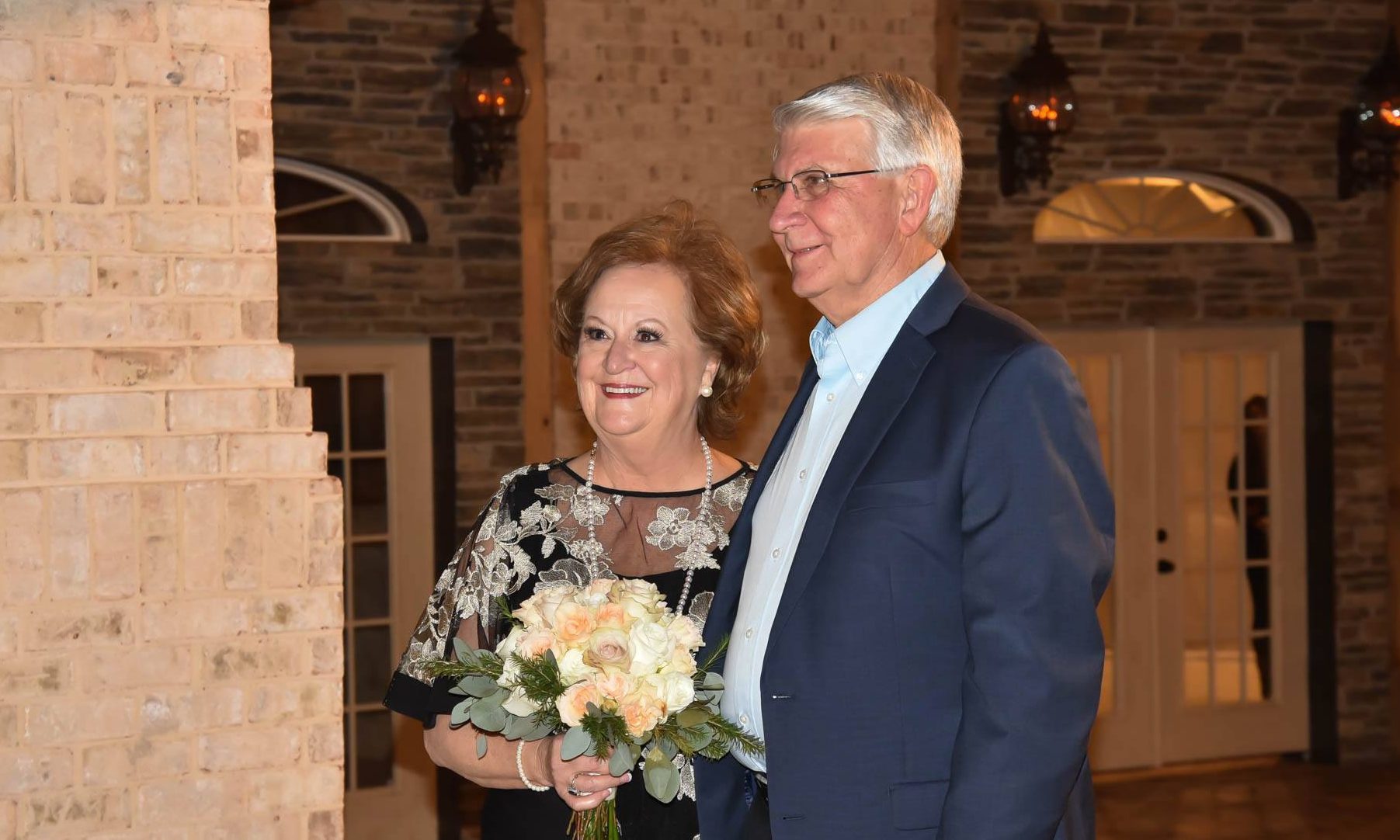 Longtime Alabama Republican Party chief of staff Harold Sachs will be laid to rest in Houston, Alabama, on Friday with visitation Thursday in Cullman. Sachs served as Alabama Republican Party chief of staff for the last nine years and was widely respected in Republican circles.
"Please join us in praying for the family of our beloved Chief of Staff, Harold Sachs, who passed away into the arms of our heavenly Father," the Alabama Republican Party said in a statement. "Our staff is heartbroken at this tremendous loss but we are deeply focused on his family."
Congressman Mo Brooks, R-Alabama, said: "I'm saddened by the news that Alabama Republican Party Chief of Staff Harold Sachs died last night. My deepest sympathies are with Harold's wife, Bonnie, and the entire Sachs family as they grieve the loss of a great man. Harold was a friend and man of integrity. Harold is irreplaceable and will be sorely missed. He was beloved by everyone who knew him."
Alabama Secretary of State John Merrill said: "Cindy & I were deeply saddened to learn of the passing of our friend Harold Sachs @ALGOP. Harold was a conservative stalwart whose dedication to advancing the Republican mission will be dearly missed by all who knew him! Our thoughts and prayers are with Miss Bonnie & her family!"
Former State Rep. Perry O. Hooper Jr., a member of the Alabama Republican Executive Committee, said in a statement: "Harold was a southern Christian gentleman, a devoted family man, a great Republican and my friend. Harold and his wife Bonnie were instrumental in my father's election as the first Republican Chief Justice of the Alabama Supreme Court. During that contentious election I got to know Harold as a man who could always be counted on, even when the chips were down. I would be in a foxhole with him any day. The Alabama Republican Party would not be where it is today without his dedication and hard work. The entire Hooper family's prayers go out to Bonnie and the Sachs family. I am sure Harold and dad are having a great time together in heaven reminiscing about the good times they had together."
Sachs was born in the same small town of Houston, Alabama, on his parents' farm. Sachs had a long career in telecommunications that began with installing telephone equipment and culminated as the director of major accounts for Celestica Corporation.
Harold's deep love for the United States and the state of Alabama propelled him into the world of politics. He held many positions at the county and state level for the Republican Party. After his retirement, he pursued this second career full-time. His rise in the party was fueled by his staunch conservative beliefs and the integrity of his actions. He became the chief of staff for the Alabama GOP in 2011. He drove 150 miles round trip every day to serve the Republican cause for the people of Alabama. Harold was widely respected for his work ethic, staunch conservative beliefs, deep Christian faith and devotion to his family.
Sachs was married to his wife Bonnie for 50 years, and he has two children and five grandchildren.
The viewing will be held at Destiny Church, 566 County Road 1339, Cullman, AL on Thursday, Nov. 12, 2020, from 5 p.m. to 8 p.m. The service will be held at the church Friday at 1 p.m. Interment will be in Houston, Alabama, with Pastor Fred Rivers and Kevin Baldwin officiating. Harold Sachs is one of at least 3,201 Alabamians who have died this year from the COVID-19 global pandemic.
[You can read the full obituary in the Cullman Tribune here.]
Last Conversations: Dr. Frank Lockwood
At the time of those texts, I had no clue that I'd never speak with my brother again.
My brother, Frank Lockwood, was a family practice doctor with an office in McDonough, Georgia. Frank was a great doctor, who used his intelligence, compassion and humor to improve the lives of his patients. And, even though he was great at his job, the practice of medicine, in many ways, just paid the bills.
Above all else, Frank wanted to be an entertainer. He submitted video applications to participate on "Survivor" and even got a call-back for "The Mole." The highlight of his 15 minutes of fame was his disastrous appearance on "Who Wants to Be a Millionaire." (Google: Worst. Audience. Ever. On. Millionaire.)
Locally, Frank was a founding member of Atlanta's Village Theatre, an improv comedy group.
In short, Frank was highly intelligent and wickedly funny. So, I was dismayed when he called me in early July, and I couldn't recognize his voice. Frank told me that he'd contracted coronavirus from one of his patients and had been sick for several days. The cadence and rhythm of his voice were clearly Frank, but the pitch was all wrong. I assume the coughing had wreaked havoc on his vocal cords.
I am an employment lawyer. I defend employers who are getting sued by their employees. In my younger days, I defended plenty of employers who were sued for workers' compensation benefits — monetary and medical benefits provided to employees who are injured on-the-job.
Thus, in my role as the Lockwood Family Consigliere, Frank wanted to know if he could receive workers' compensation benefits from his employer because he caught coronavirus at work. We discussed the intricacies of a workers' compensation claim, and Frank hung-up, promising to think about the issue further.
My next communications with my brother were my last. On July 3, 2020, at 5:36 a.m., I received this text from him: Wanna work comp these folks to death. I'm in micu now.
MICU is the intensive care unit.  I was asleep at 5:36 a.m., but I texted back at 7:40: Glad to see the 'rona has not dampened your spirit. Want me to get you a lawyer?
His response: Yep.
At the time of those texts, I had no clue that I'd never speak with my brother again. He was 52 and in good physical shape with no co-morbidities. He was a patient in a hospital where he knew all of the physicians treating him. I knew a few people who contracted the disease and recovered. Everything I read led me to believe that my brother would have a fight but would recover.
It didn't work out that way. Frank was sedated, placed on a ventilator and temporarily rallied. The greatest tragedy is that he was removed from the ventilator and briefly conscious on July 13, but his husband, Bernie, did not get a chance to speak with him.
Frank's immune system turned on him with a "cytokine storm." He was returned to the ventilator and struggled for the next three weeks. I am thankful that I was able to be present, along with Bernie and our brother, Chris, when he passed away on Aug. 5.
As we walked out of the hospital that day, an announcement was made over the facility intercom that a patient was leaving for home. And then they played Pharrell's "Happy." In hindsight, I'm pretty sure that song was for somebody else. But at that moment Bernie, Chris and I simultaneously bawled and laughed. To us, it was like Frank Lockwood, the entertainer, had chosen his own exit music.
I've got a lot of regrets about my relationship with my brother and my last words with him. But, I promise you this: We have retained counsel in Georgia, and we are gonna work comp those folks to death.