Sewell named a conferee to Defense Authorization Act conference committee
This will be the second year that Sewell has been selected as an NDAA conferee.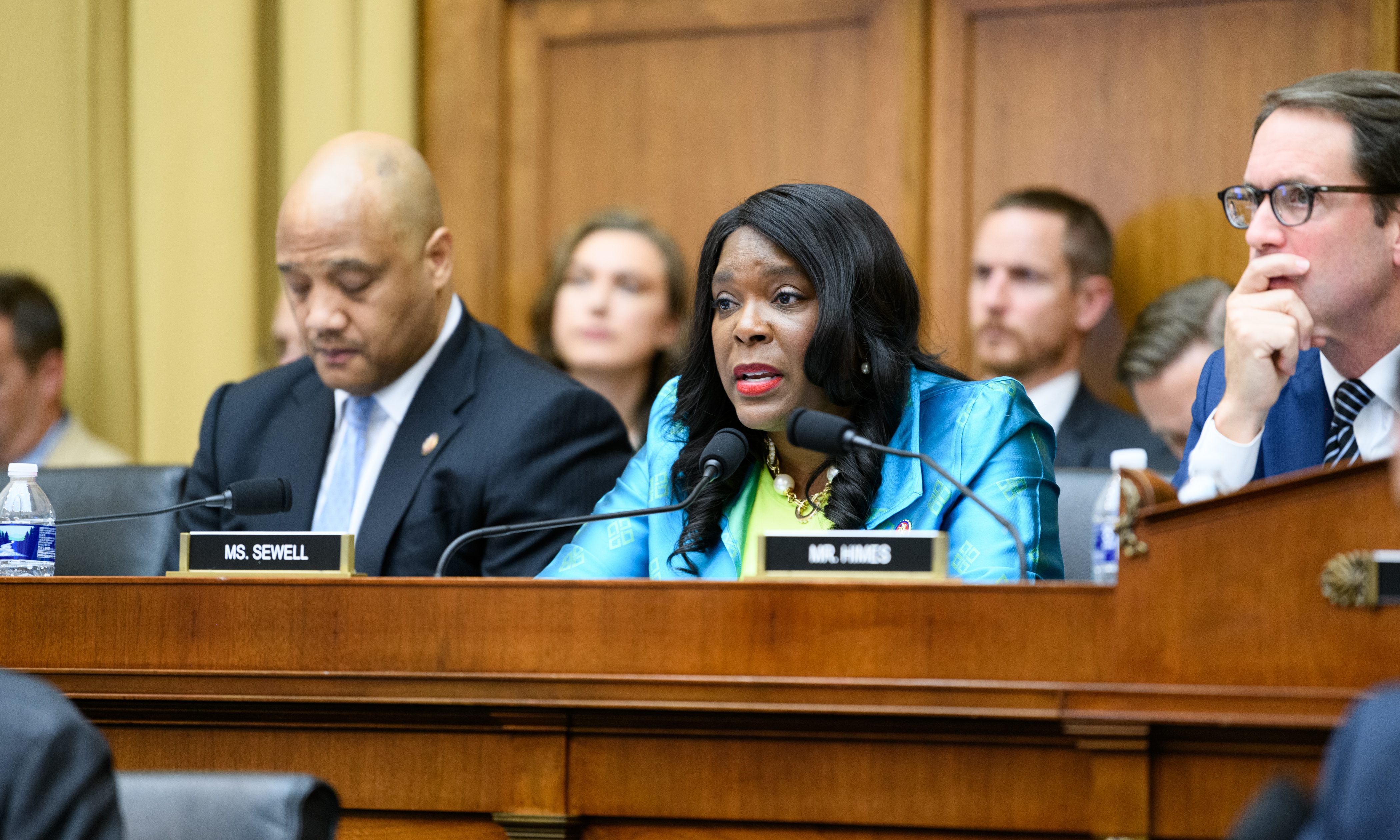 Speaker of the House Nancy Pelosi, D-California, named Congresswoman Terri Sewell, D-Alabama, to serve on a conference committee of the House and Senate versions of the FY 2021 National Defense Authorization Act.
NDAA conferees from the House and Senate will work together to resolve differences between the distinct defense authorization bills passed by each chamber in June 2020.
This will be the second year that Sewell has been selected as an NDAA conferee.
"The House and Senate have historically put politics aside on behalf of the American people to pass the NDAA," Sewell said. "This critically important legislation authorizes our national defense priorities for the year and provides our brave men and women with the resources needed to carry out their missions across the world. I am committed to continuing this tradition and working to exclude any partisan provisions that threaten the defense and wellbeing of our nation. As a Representative from a state that plays such a major part in our national security, I am honored to be able to play such a significant role as a conferee for the second consecutive year."
The NDAA authorizes funding to equip, supply and train U.S. troops and support military families. The bill has been passed by Congress for 58 continuous years.
Sewell is a senior member of the House Permanent Select Committee on Intelligence and chair of the Subcommittee on Defense Intelligence and Warfighter Support.
Sewell said that she is committed to continuing this bipartisan tradition of passing a smart defense bill that provides service members with the resources they need to address and counter today's increasingly complex national security challenges.
As an FY2020 NDAA conferee, Sewell was successful in securing language to improve federal campaign election security, increase intelligence funding, and promote increased diversity in the Intelligence Community's workforce.
She also worked closely with Sen. Doug Jones, D-Alabama, to successfully repeal the Military Widow's Tax, which unfairly taxed military widows and widowers' survivor benefits.
The 116th Congress is likely not going to pass a formal budget again this year. At this time, it is still not clear if Congress will pass a continuing resolution or an omnibus bill to keep the government funded going forward.
A government shutdown is possible but is not expected.
Sewell is serving in her fifth term representing Alabama's 7th Congressional District. On Nov. 3, she was elected to her sixth term. The popular congresswoman did not have a Republican or Democratic opponent.
Sewell votes in favor of National Apprenticeship Act
The bill would invest more than $3.5 billion to create nearly one million new apprenticeship opportunities.
Congresswoman Terri Sewell, D-Alabama, last week voted in favor of the National Apprenticeship Act, legislation to reauthorize the National Apprenticeship Act for the first time since its enactment in 1937.
The new National Apprenticeship Act will create one million new apprenticeship opportunities over the next five years. Registered apprenticeships provide workers with paid, on-the-job training, and are the nation's most successful federal workforce training program.
"As a long-time supporter of expanding registered apprenticeships, I am thrilled to support today's legislation to provide 1 million new apprenticeship opportunities over five years," Sewell said. "Our Nation is facing the worst economic downturn since the Great Depression and estimates show that more than 7 million of the pandemic's job losses will be permanent. We need bold investments like those in the National Apprenticeship Act to accelerate the economy and help get the American people back to work in stable, good-paying jobs of the future."
The bill invests more than $3.5 billion over the next five years.
The act establishes a $400 million grant program to support the expansion of apprenticeship opportunities, including pre-apprenticeships and youth apprenticeships, which will increase $100 million annually to reach $800 million by 2025.
The legislation also codifies and streamlines standards for registered apprenticeship, youth apprenticeship and pre-apprenticeship programs to make it easier for both apprentices and employers to participate in high-quality apprenticeships and codifies the Department of Labor's Office of Apprenticeship.
It directs the office to convene industry leaders, labor organizations, educators and others to expand apprenticeships into new occupations and sectors.
Supporters say the bill could yield $10.6 billion in net benefits to U.S. taxpayers in the form of increased tax revenue and decreased spending on public-assistance programs and unemployment insurance, and that nothing is more effective at breaking the cycle of poverty than a well-paying full-time job.
Sewell is about to enter her sixth term representing Alabama's 7th Congressional District.